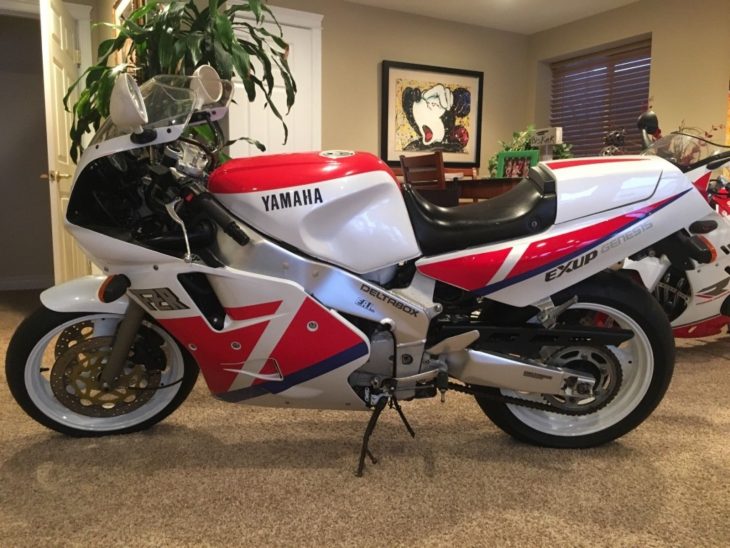 It's hard to find an FZR 1000 that isn't as cool as a snow cone in a blizzard, but the '89s and '90s really speak to me. Maybe it's the Bike of the Decade designation for the '89s. Maybe it's the Ow01-aping bug-eyed fairing. Maybe it's the sub-three-second 0-60 and 170 mph top end. Probably it's a little of each.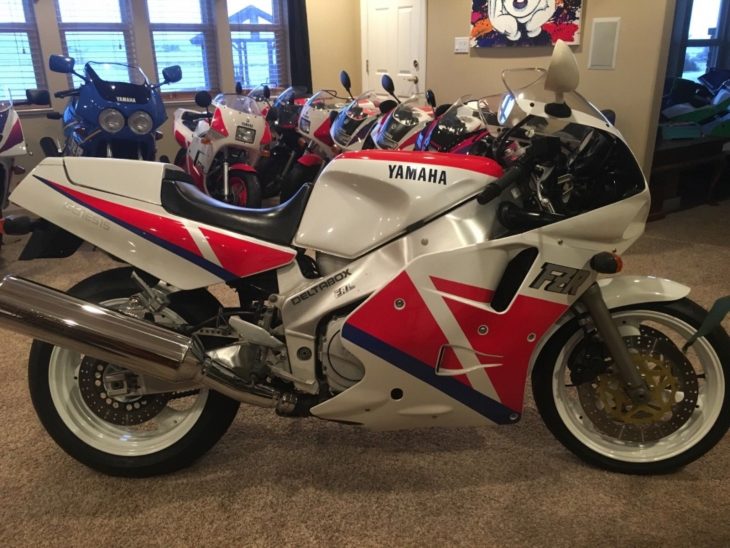 In any case, the drool comes on hard and strong when one of these comes up, and today's 1990 Yamaha FZR1000 3GM is from a friend of the site whose rides are always a cut above the rest. It has one aftermarket fairing to replace a cracked original, but the bodywork is otherwise untouched. The cracked original piece is included, for those who have to have everything just as it was.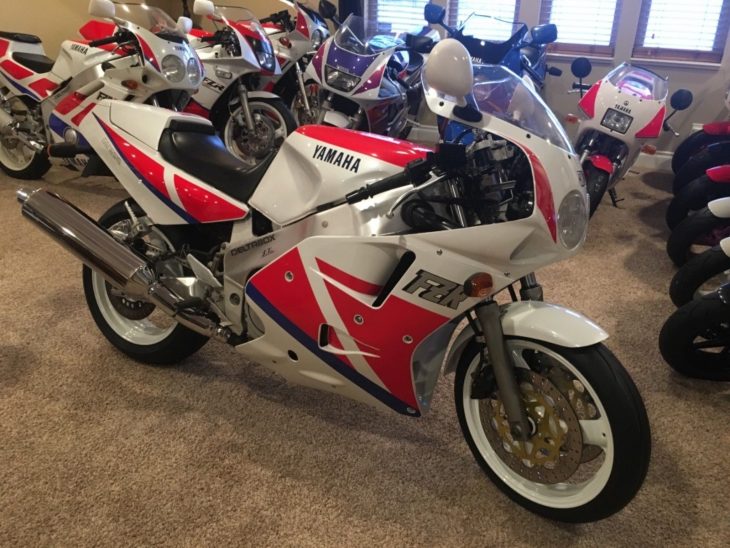 From the eBay listing:
Time to sell the big guns! Up for sale is a very nice 1990 Yamaha FZR1000 with only 14,640 kilometers (9,097 miles). This FZR is in excellent condition and looks beautiful. Upper fairing had a crack in it so I put on a new very high quality FRP upper fairing from Italy. (Original fairing included in sale if you'd like it). The rest of the fairings are 100% genuine OEM Yamaha factory. Bike has stock exhaust and OEM factory passenger seat cover for that solo look. Bike would be in perfect condition if not for the right side inner plastic panel. There is a very small piece that has broken off. You wouldn't notice it if I didn't tell you but it's there. Original windscreen has a few scratches and blemishes but very clear. Regardless, this is a very nice bike. No dents in the tank, the muffler is perfect no scratches, the fairings are perfect no scratches and the bike runs like new. Just serviced with new Dunlop Sportmax tires, new battery and new engine fluids. Bike comes with Utah state title and is titled as a streetbike for road use. $200 deposit due immeadiatly after sales end thru PayPal. Balance due within 5 business days by check, bank wire or cash in person. Please text 801-358-6537 for more photos or questions.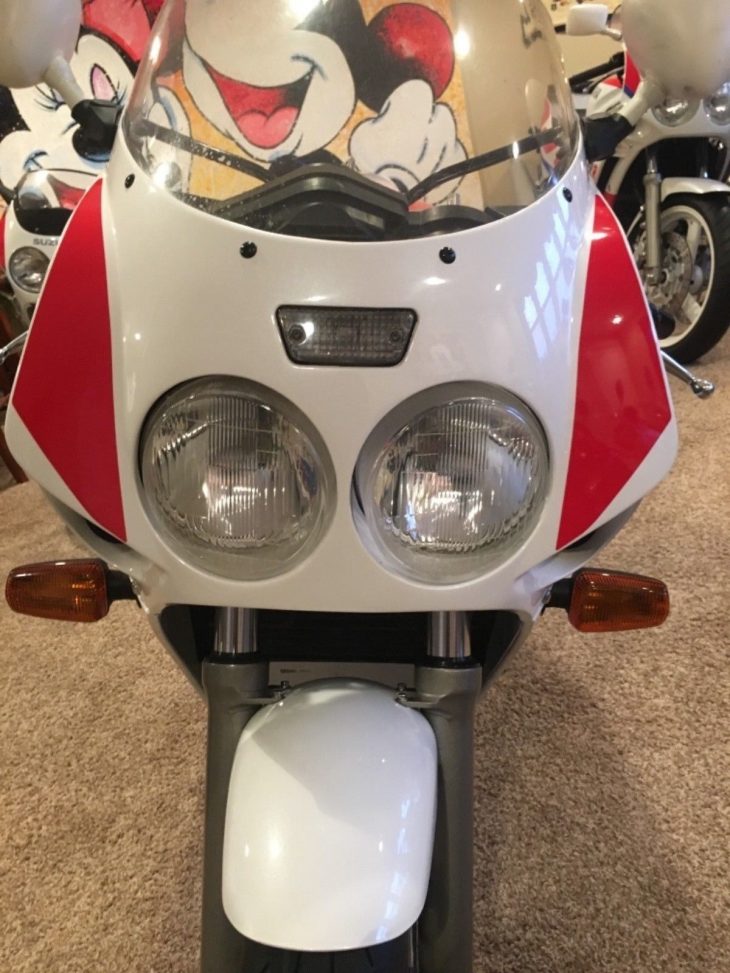 It's a great piece of early '90s nostalgia, and remains a ridiculously fast motorcycle, even in the face of 30 years of development.