As lucky as Erion Racing was to have been Honda's partner in AMA Formula Xtreme, Honda recognized their good fortune in the four-peat 1997-2000 championships conducted by Kevin Erion's team.  The factory produced a not-often-seen tribute CBR929RR and today's has some serious miles but hardly shows it.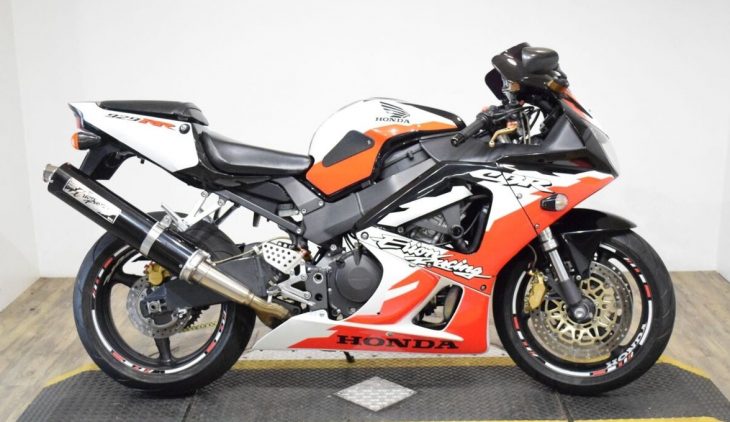 Honda's 2000 update to the CBR900RR included an all new engine with the titanium HTEV power valve and 152 hp.  The swingarm is located in bosses cast into the transmission case, cutting out the middleman and using the engine as a stressed chassis member.  Even though brake size was increased to 330mm and a 17-inch front wheel was fitted, other components like the titanium exhaust helped reduce weight to well below the 1999 model.  Bodywork was sleek and blended into the Honda line-up almost anonymously.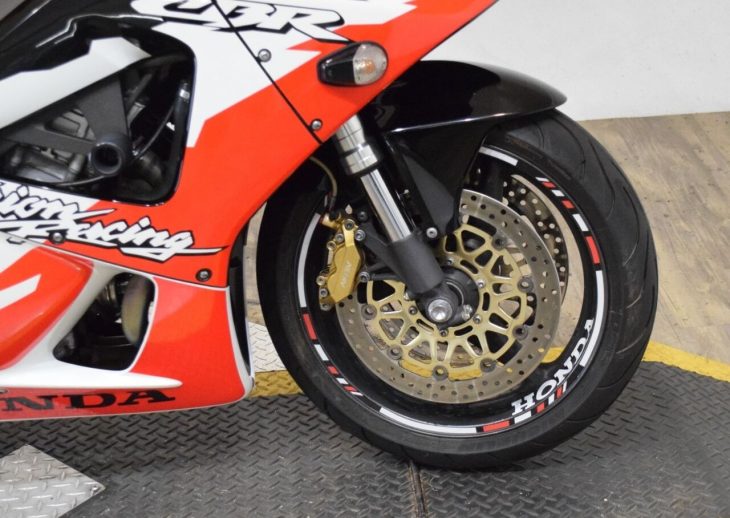 Offered without comment by an eBay dealer with hundreds of listings, this Erion has nearly 37K miles and certainly isn't perfect.  But the personalizations look limited to trimming the rear fender, mirror extensions, shorty levers, conformal signals, rim reflectors and tank grips.  Minor wear and tear is sprinkled all over, except for the left mirror area which needs repair.  Even so this might be a nice deal for a limited edition seeming to be in its original wrapper.
Formula Xtreme was an inclusive concept, with a wide-ranging selection of models awarding less cylinders and valves more displacement.  They hosted the Daytona 200 for several years, but was eventually absorbed into other AMA classes.  The RSBFS archives have a few actual Erion race bikes, but very few of the commemoratives.  It might be largely a sticker edition, but still a great year for CBR fans.
-donn