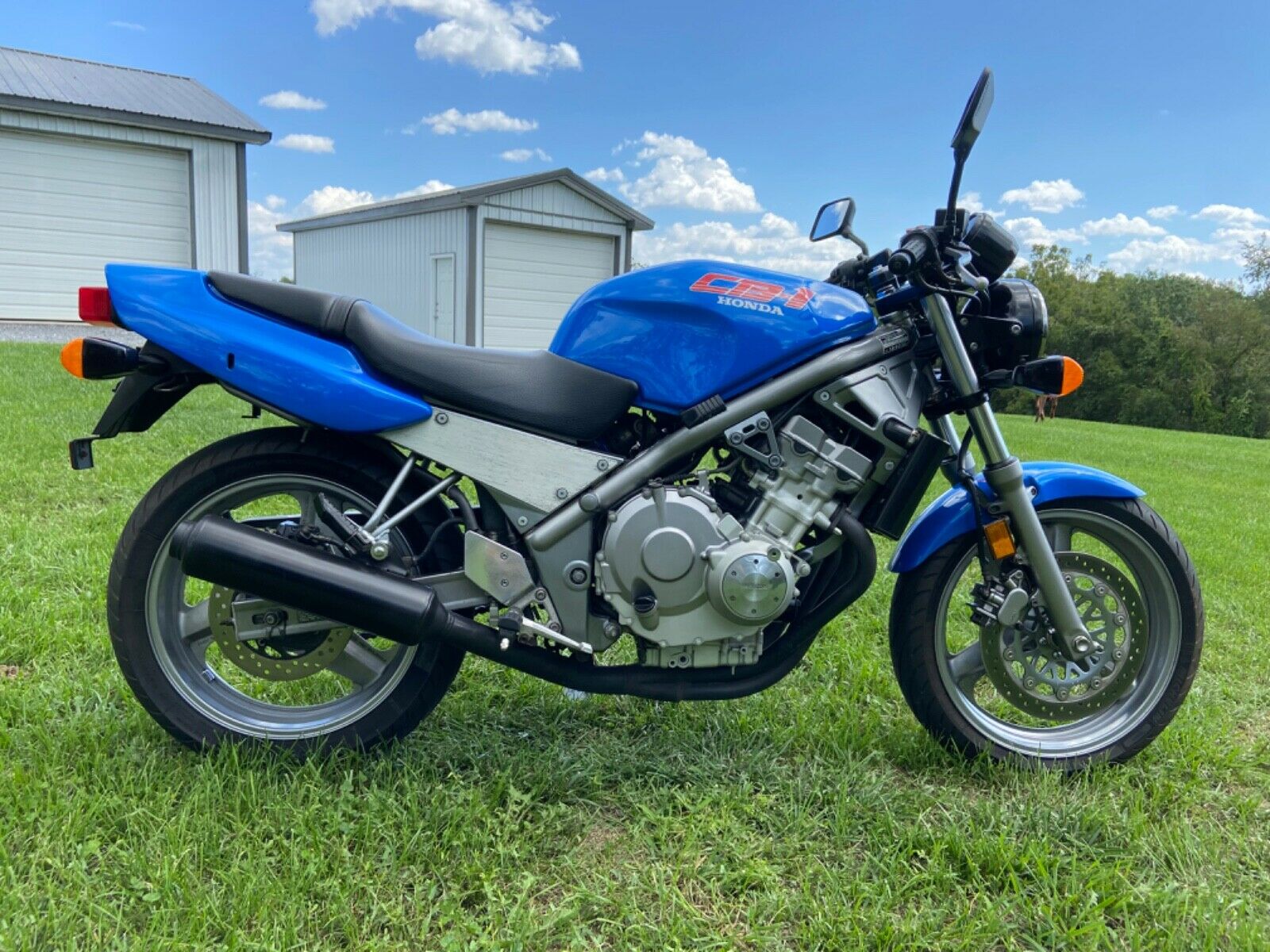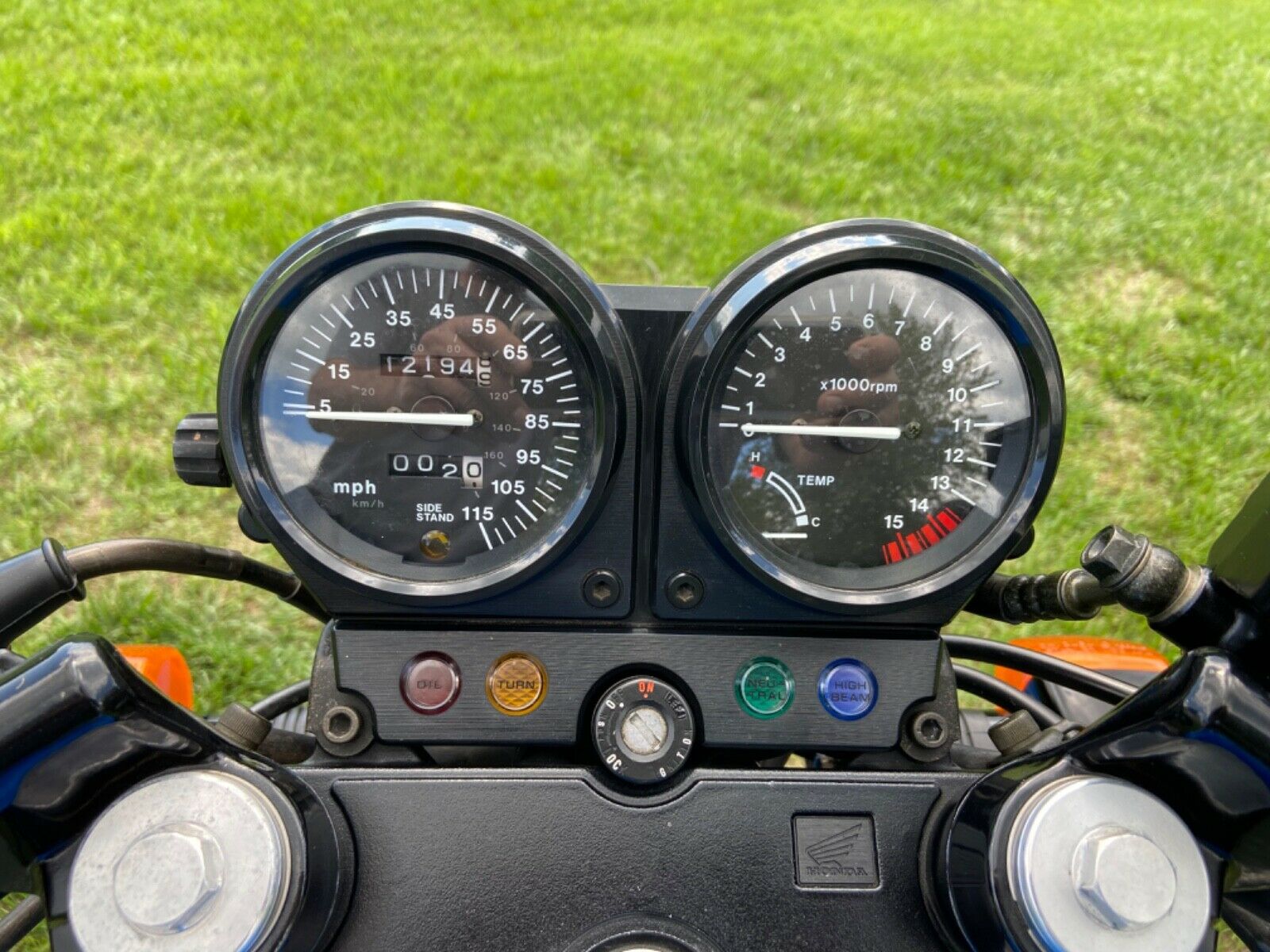 Location: Hagerstown, Maryland
Make: Honda
Model: CB-1
Displacement: 400cc
Mileage: 12,194
Price: $4,250 RNM
1990 Honda CB-1 excellent condition 12,194 original miles newer Michelin tires no issues
WOW! 32 years old and looking damn fine if I do say so myself!
Not me, silly- the CB-1! Besides I'm sitting squarely in my fif. . . I mean my mid-life crises stage and will be placing a bid on this one as soon as I finish babbling on about it.
Let's a take a serious look at this one- shall we?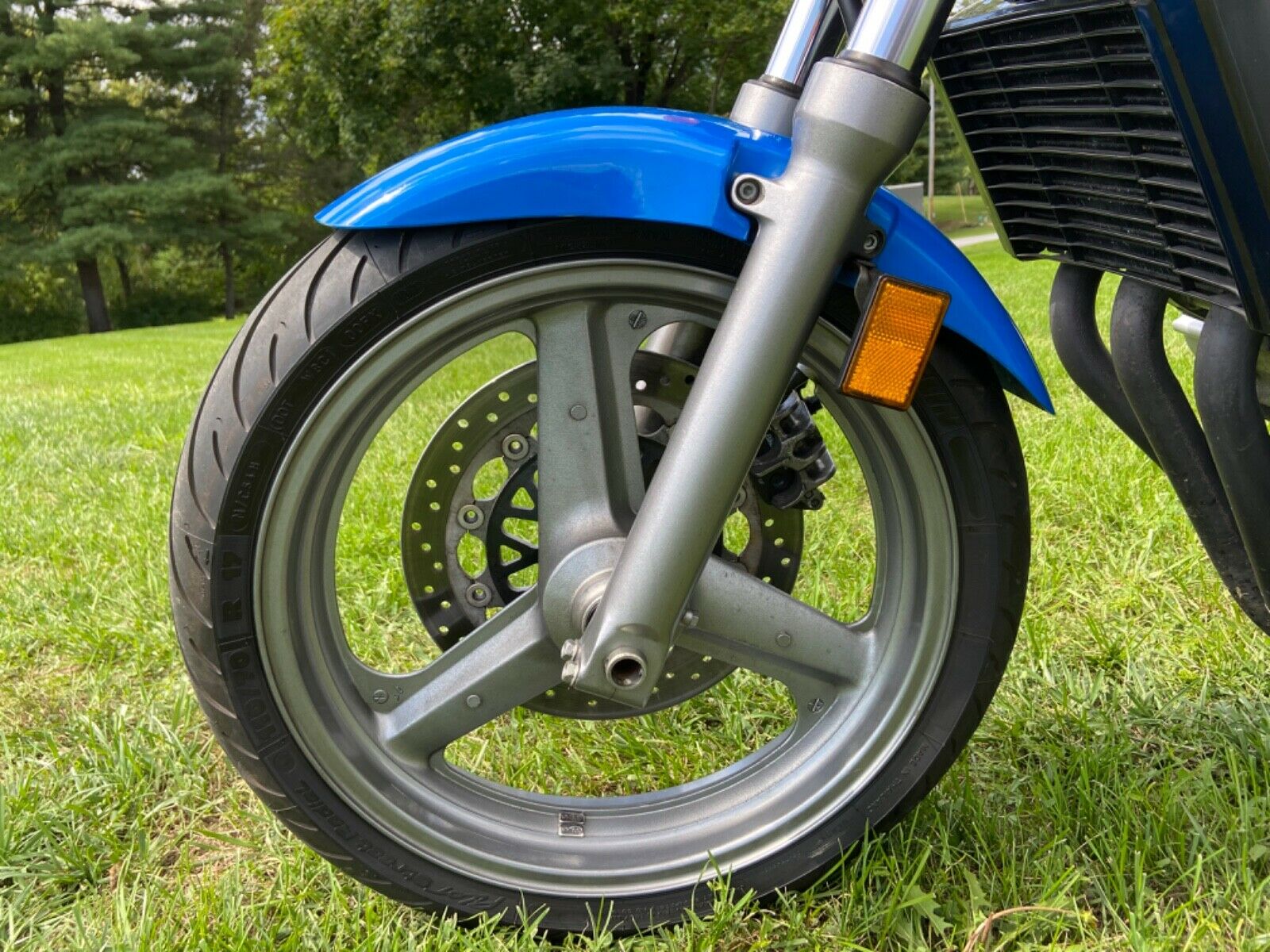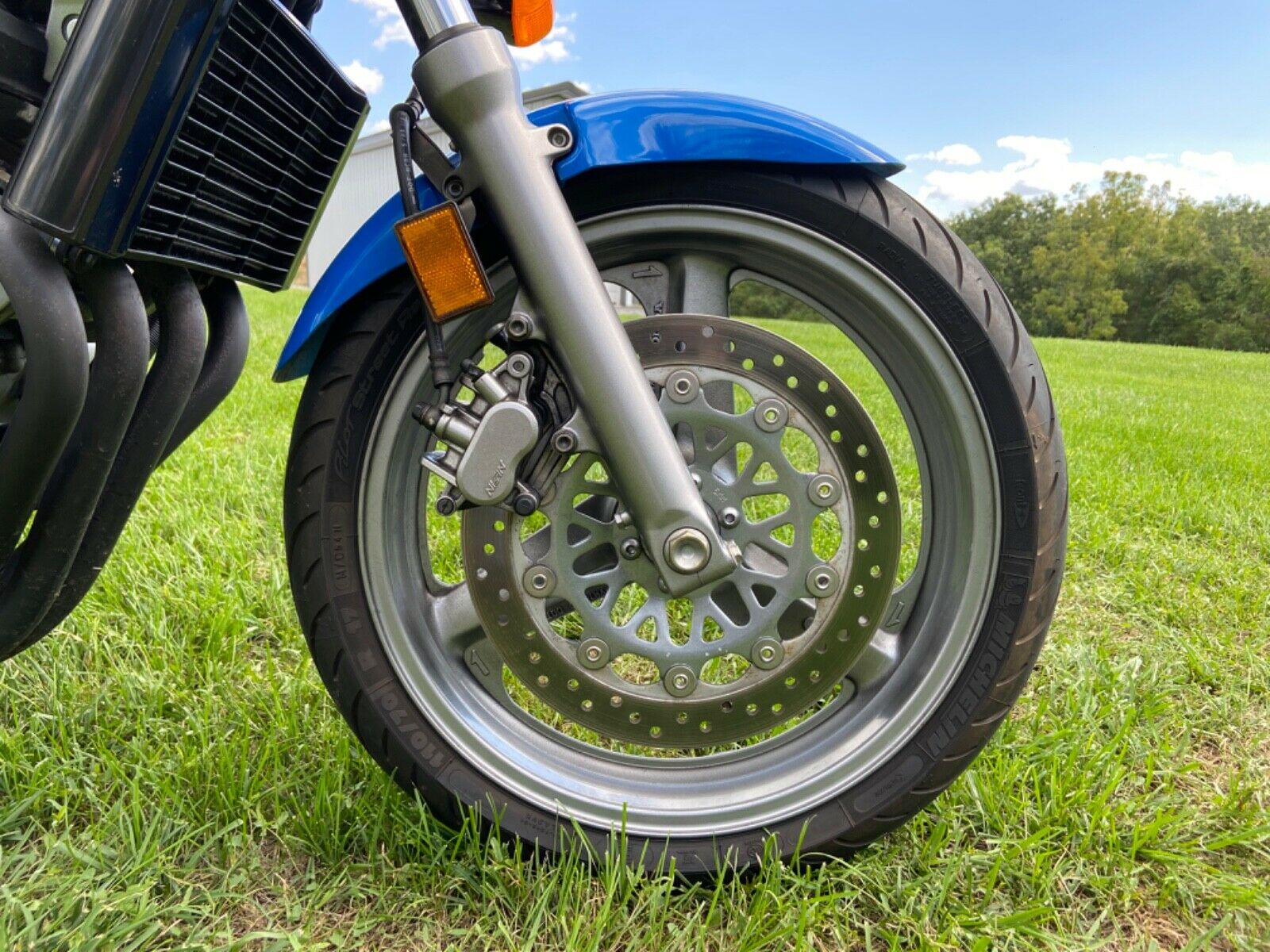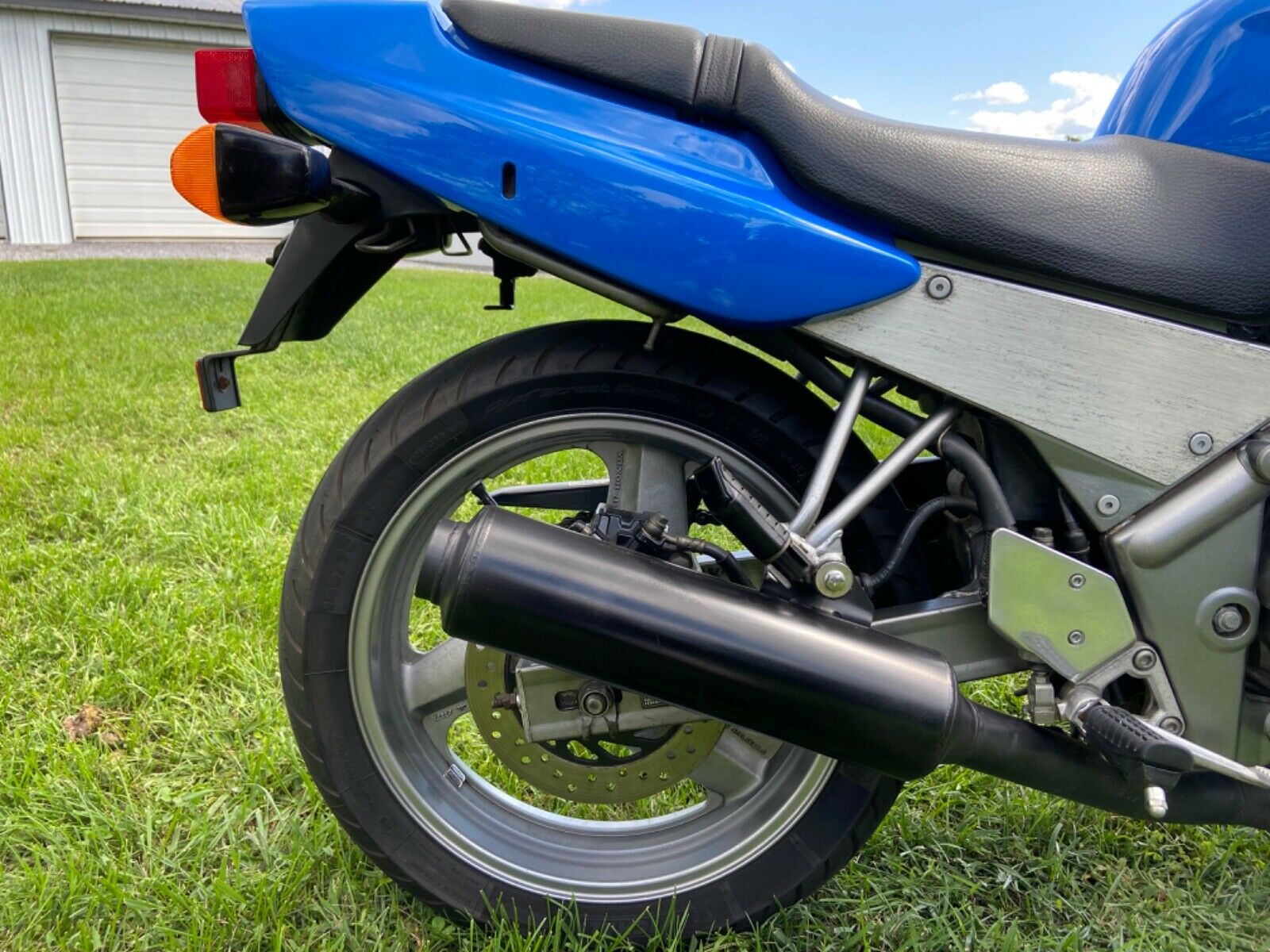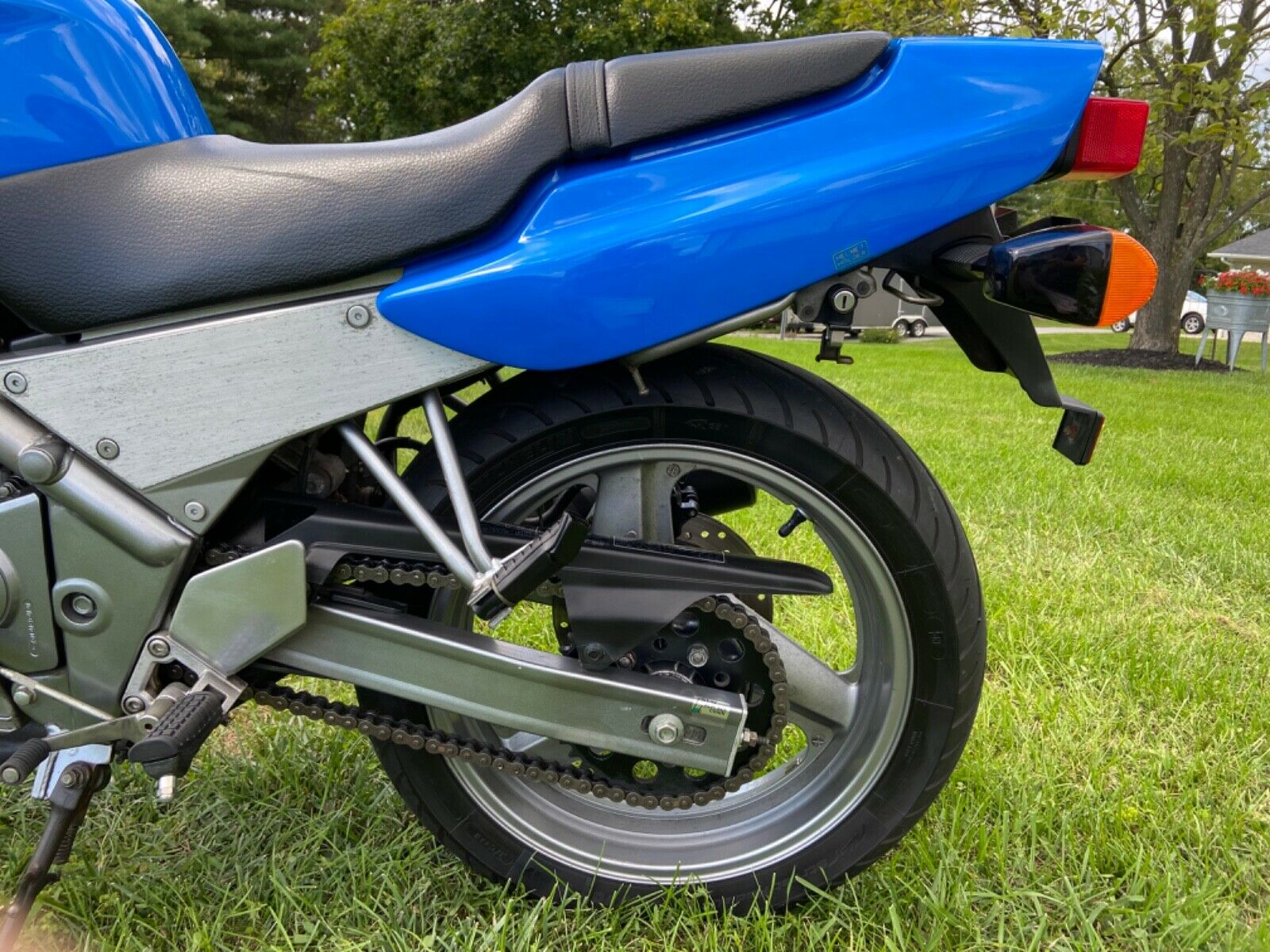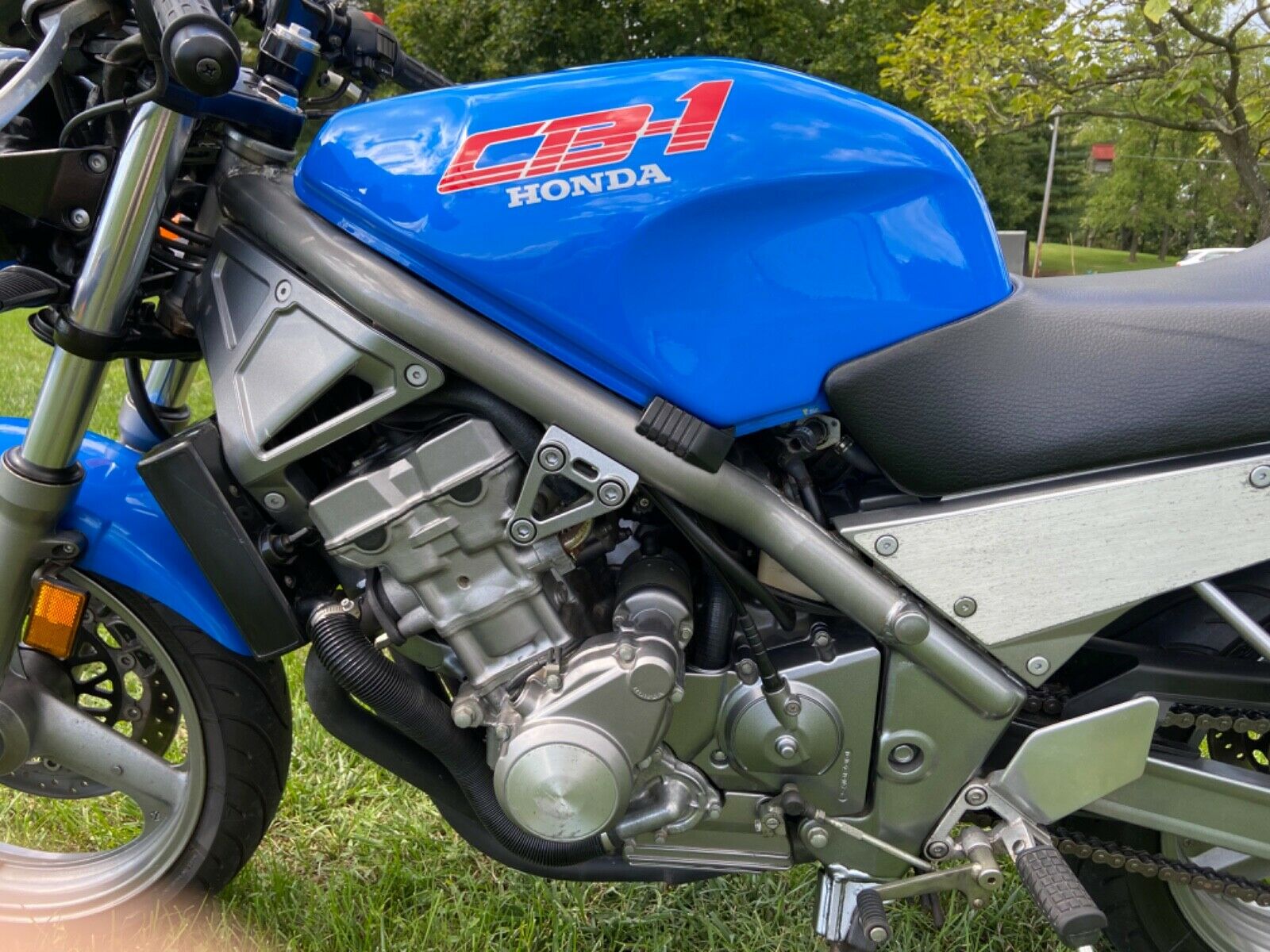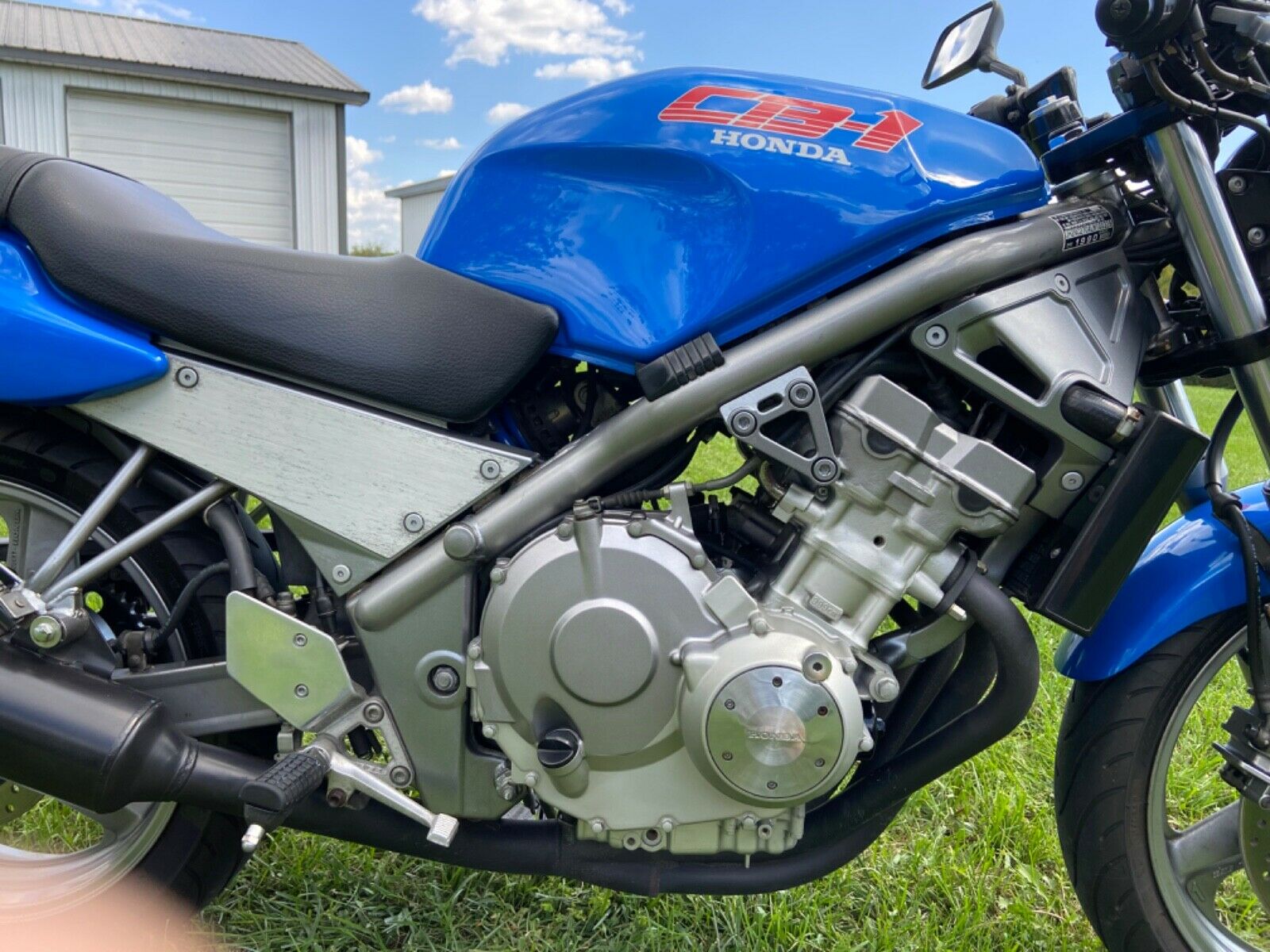 I'm still in awe of this little CB-1. I'm guessing it's because we regularly see so many neglected machines with 500 miles look dirty AF.
I see a little oxidation on the side panels, but again, we see a lot more on than this on a regular basis. Hopefully I don't need to remind you of the fact you're looking at what appears* to be an un-restored 32 year old machine.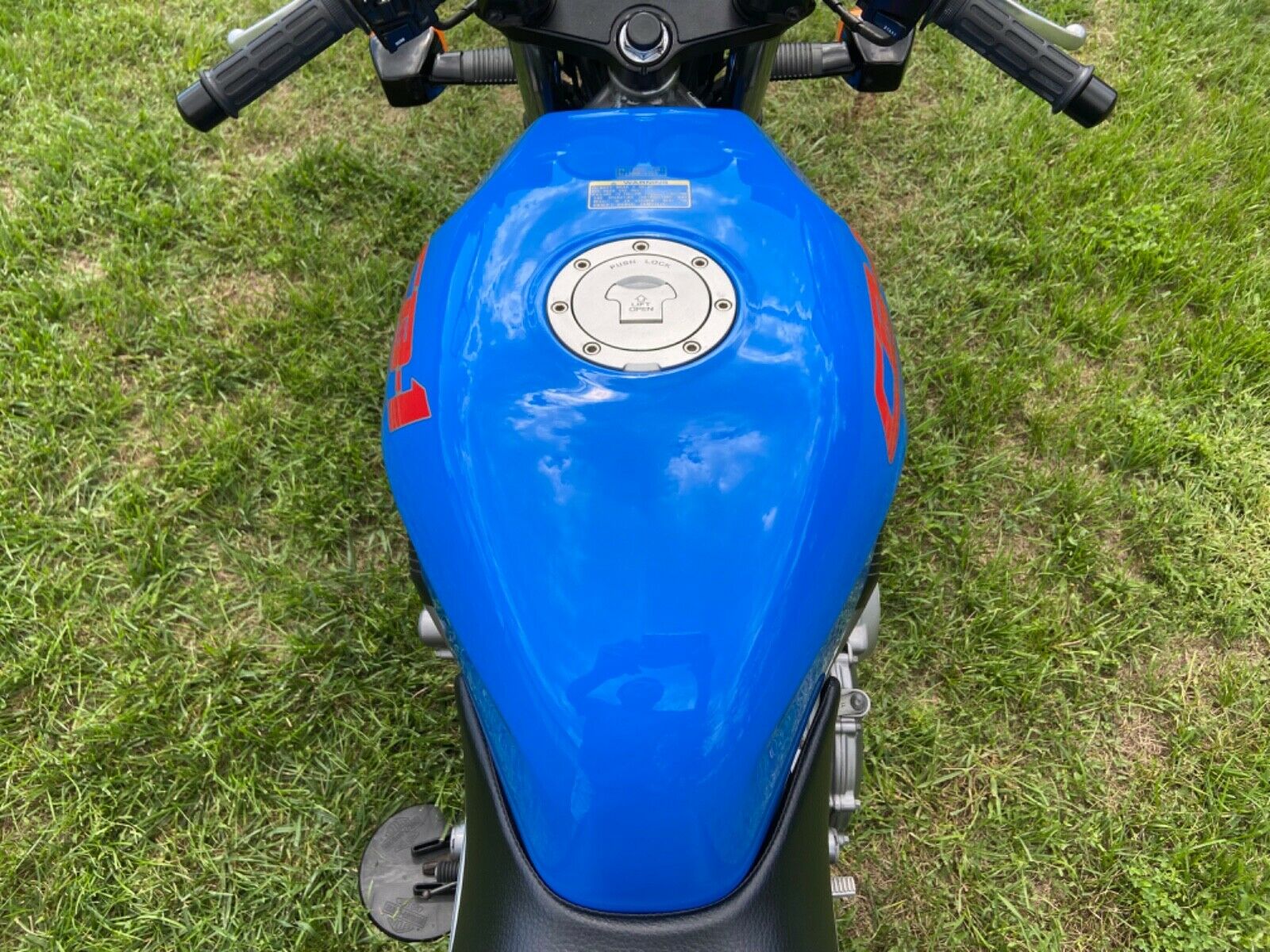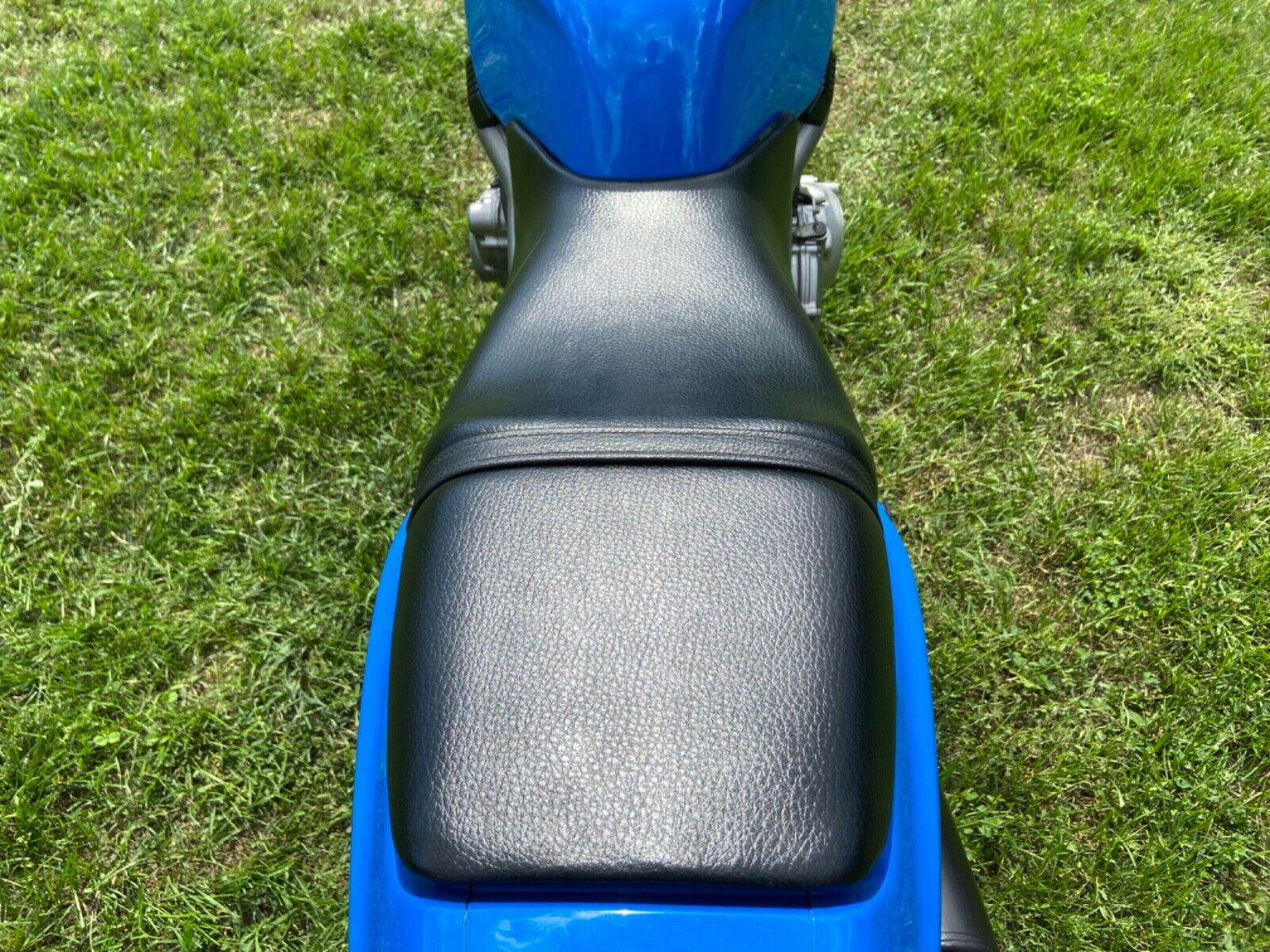 These weigh in just a touch under 400#'s, produce 56ish HP, a paltry 27 lbft of torque and utilize a single front and rear disc to keep all that power and torque in check. I know it's a little heavy for being a small displacement motorcycle, but it wasn't built or intended to burn up the race track. These were built for and are perfect commuter bikes with a comfy riding position.
These hit the showroom floor with a MSRP $4,299 and as you can imagine, they went over like a Led Zeppelin. Even though it didn't make a splash back in the 90's the little CB-1 has RSBFS.com and myself to keep it's flickering flame alive and well.
Any other CB-1 fans out there? If so, do not click through this link because I've set it up to take you straight to one of those unspeakable websites 😉
Cheers!
Doug