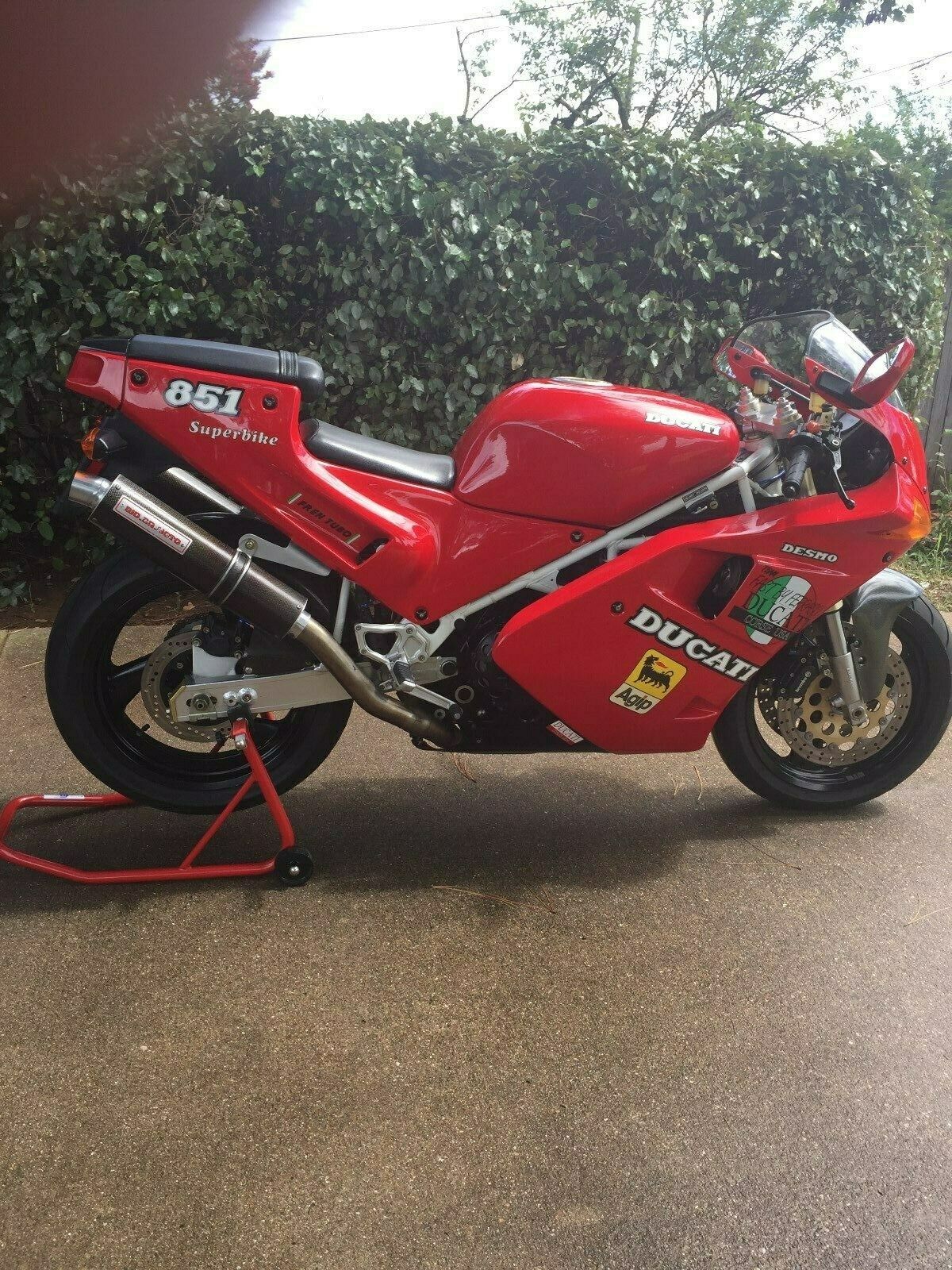 If you are of a certain age and into sport bikes from the 1980s and 1990s, the Ducati 851 has to be a standout. Bred for World Superbike racing, the 851 (and the 888 and 916 that followed) proved the performance of a well-engineered twin – even against the Japanese multis. With liquid cooling, fuel injection and revolutionary 4-valve heads operated via desmo, the 851 rev'ed impossibly fast and high for a twin. With a narrow waist, light weight and aerodynamic bodywork, the 851 took the fight to the conventional fours… and won.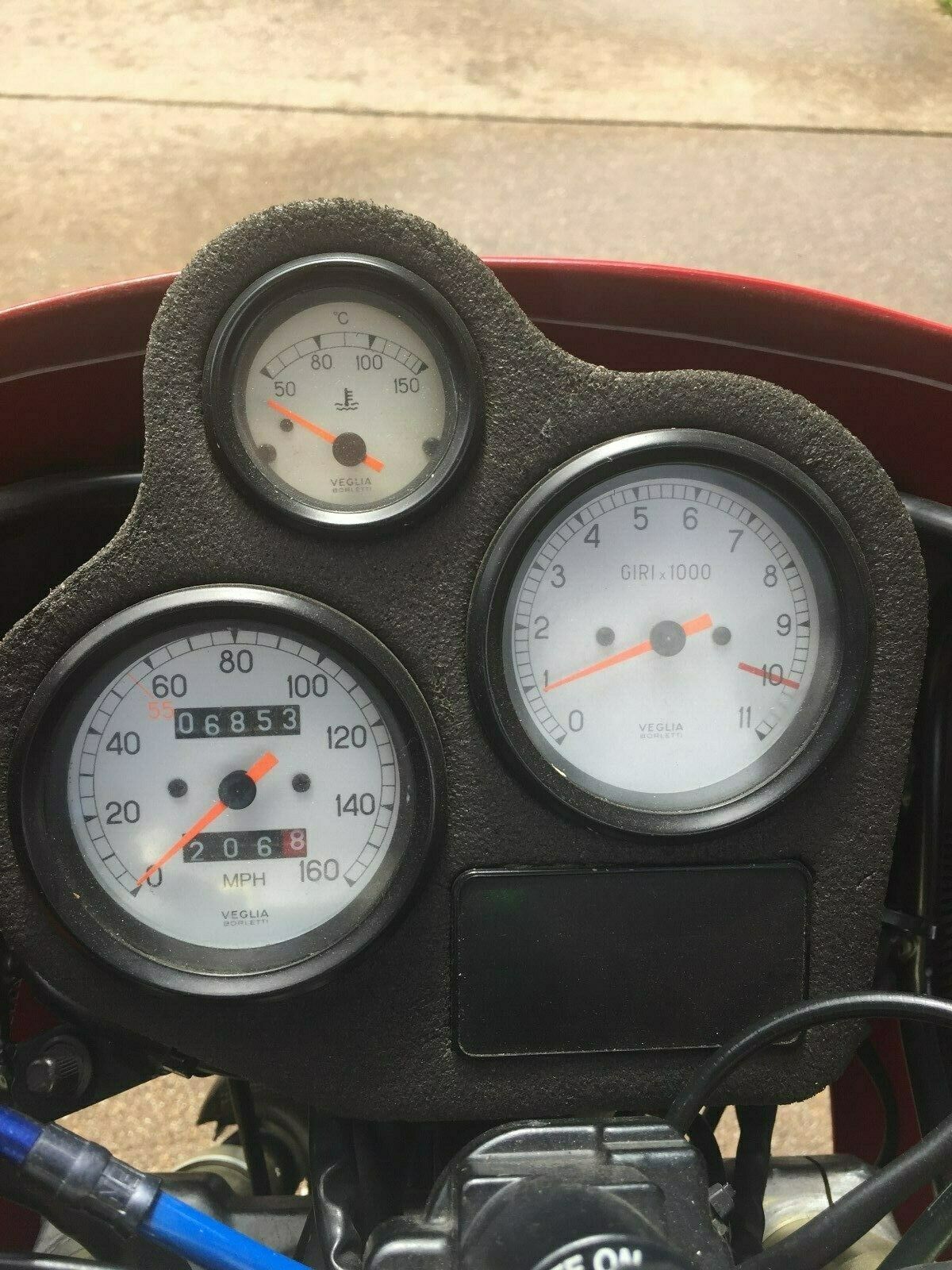 Today's example is a 1991 851 Strada – or "street" version. This is the base model of the 851, and includes features such as a passenger pillion, passenger pegs and hidden grab rails that fold out from under the seat. In stock form the exhaust cans sit relatively low to accommodate passenger legs, and the pillion is otherwise covered by color-coded bodywork. When fully assembled, the tail looks like a solo unit. Components are as you might expect: Suspension by Showa, braking by Brembo. Horsepower is in the 95 HP range stock, making peak power at about 9,500 RPM.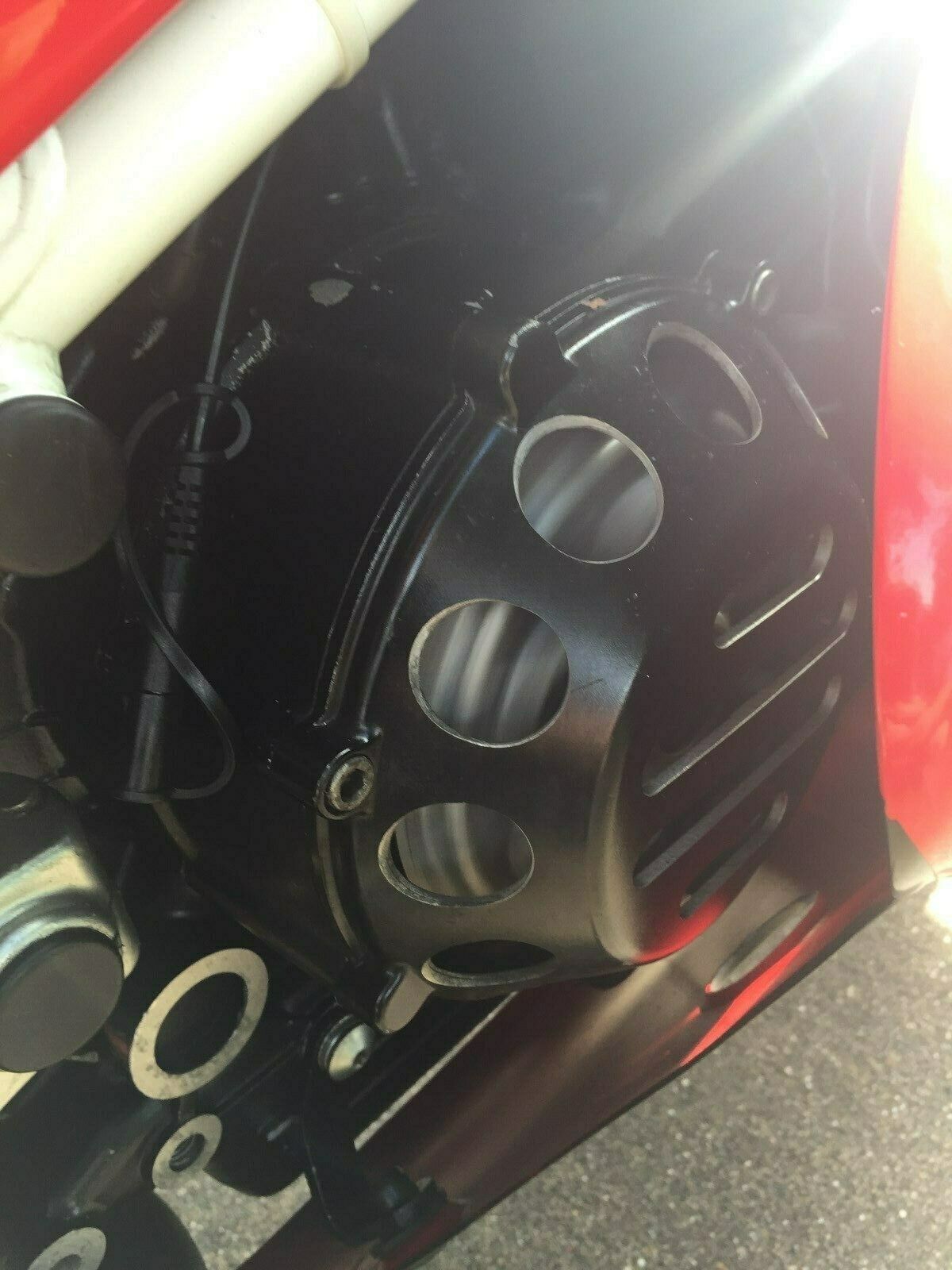 From the seller:
Ducati 851,1991 model.Bike has had a full service including valve adjustment,new timing belts,new steering head bearings,upgraded clutch slave cylinder,fren tubo brake and clutch lines,gio ca moto carbon mufflers with fim adjustable ecu chip,period ferrachi decals,oil cooler from 1198,bike in good cond,some storage marks on left fairing from garage parking.

There is a note on the title stating mileage has exceeded mechanical limits,which is an error from the title office application form,they inform me it can not be removed.If this is an issue please bid on someone elses bike.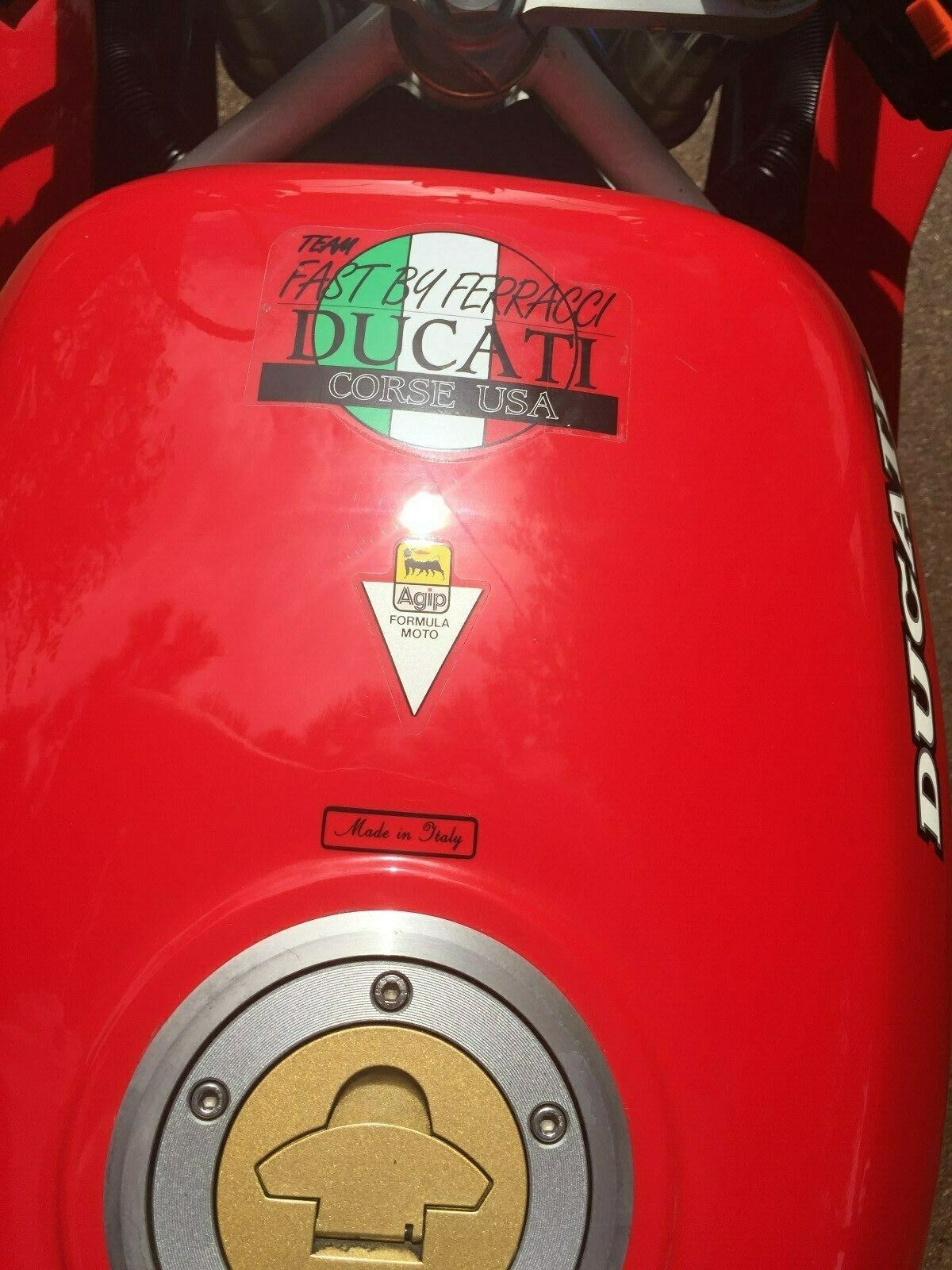 This particular example has some tasty mods. The Gia.Co.Mo carbon cans are lightweight and sound marvelous – however the high placement pretty much eliminates the passenger pegs. The FI chip is necessary to tune the bike to the new exhaust, and generally wake up throttle response. The other bits are what you might expect a bike of this age to accumulate over time; some performance parts, and some maintenance items. The rear pillion cover is missing, and the plastic over the taillight should be red, not black. But otherwise this looks to be complete. Thumbs up for all of the service details, as that is a critical element to these bikes. I'm not familiar with upgrading the oil cooler to something later/larger, but these engines do utilize oil as a cooling medium in addition to being water cooled, so there may be a performance gain. Not sure what to make of the odo reading on the title; that might take some investigation. Lots of people watching this one, but with the price way down in the $3,500 range at time of writing (reserve in place), this one still has some runway. Check it out here as this one could be a bargain in the making. Good Luck!!
MI