While traveling through Belgium recently, I stopped in at the Auto World museum in Brussels. Auto World is a fantastic museum located in the historic Parc du Cinquantenaire complex. Everything in Europe appears to be steeped in history, and the Cinquantenaire Park is no different. The construction of the Cinquantenaire Park complex occurred in the second half of King Leopold II's reign and took decades to complete (construction started in 1880). Intended as a world expo to showcase Belgian artists, production and industry, the museum on the site today shows more than 200 cars from a variety of eras.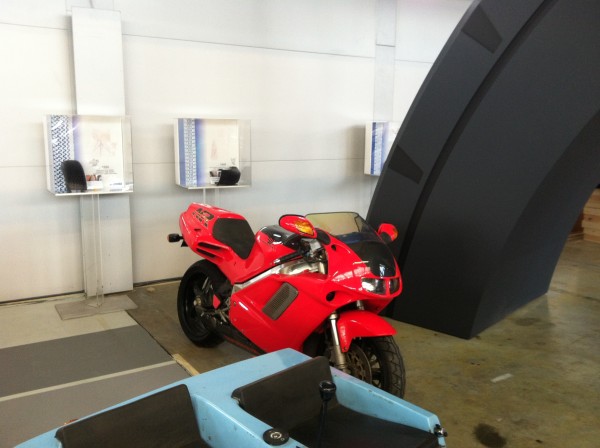 One of the most interesting displays was not a display at all. Sitting somewhat forlorn in an upstairs corner of the massive facility, this Honda NR750 was devoid of any information, placards or other forms of display. The NR was apparently a gem to be discovered by only a few.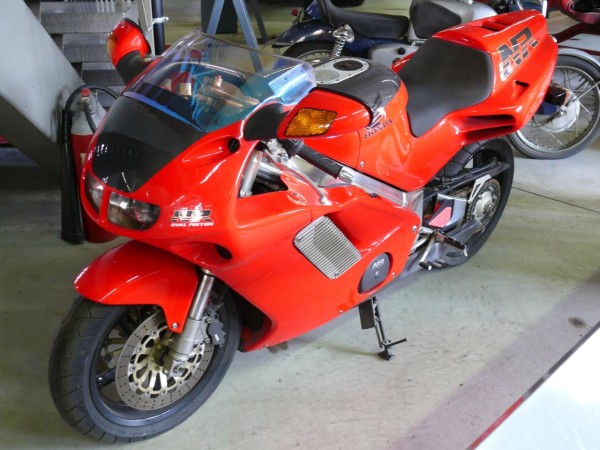 There is no indication as to the history or ownership of the bike. There was no indication it was for sale, how it came to the museum or its ultimate fate. One should hope that it gains a more prominent showing in the future, repleat with the occasional ride to keep all the internal workings in order.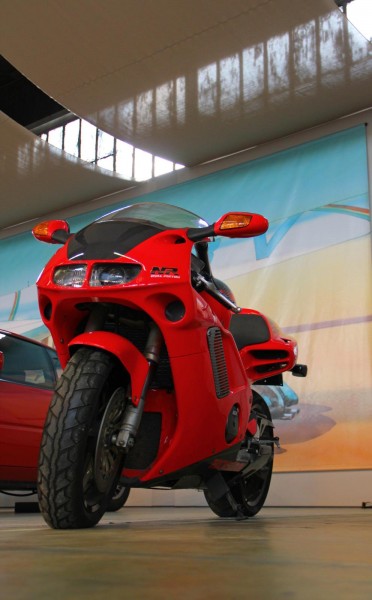 This bike exhibited some rash along the right hand side, consistent with a low-speed tipover. It brought to mind the following video posted years ago on youtube. The damage incurred was the same side, and similar in nature. Could the bike in the museum and the bike in the video be the same unlucky NR?
I left the museum without any answers, but I thought the international nature of RSBFS might be able to shed some light on this one. Do any of our readers know anything about this Belgian find? Some of the photos shown here were actually found on the internet, so at least a few folks caught a glimpse of this one. The NR750 was definitely the highlight of the auto museum visit, and goes to show you never know when you are going to stumble onto a truly rare find such as this.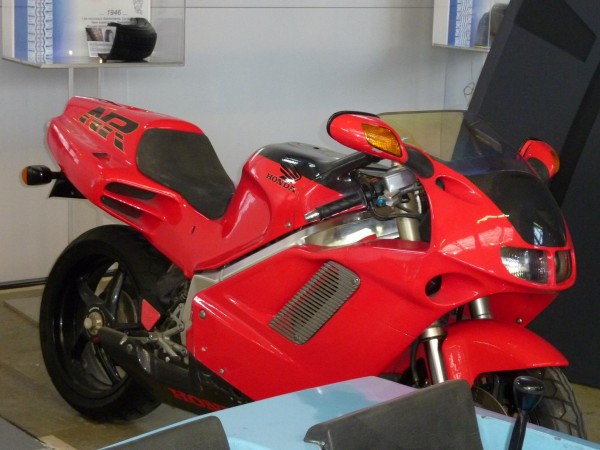 MI