In celebration of Two Stroke Week, RSBFS proudly brings you the second round of our Dutch Masters series – this time highlighting the exploits of GP Racer Wil Hartog. If you missed the first volume of this series, you can check it out here: Dutch Masters Volume 1.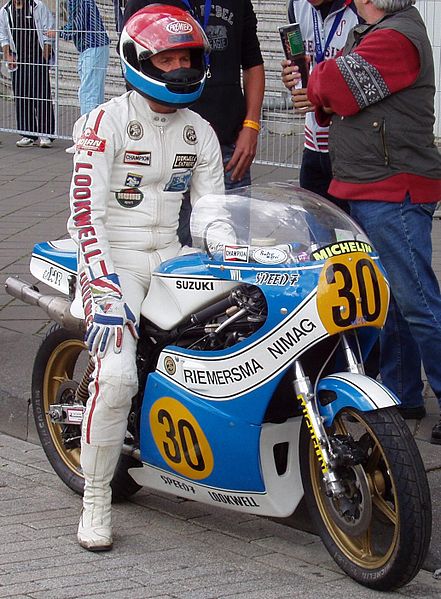 Wil Hartog was born in Holland, the son of a Dutch cattle feed farmer. Wil's father was resolutely against his early racing activities – not because of the danger, but because of the loss of labor! As grass farmers must harvest when the grass is ready and the land is dry – and as there is not a lot of opportunity for that in rain-soaked Holland – Wil's racing exploits often took him away from the farm at inopportune moments, to the chagrin of his father.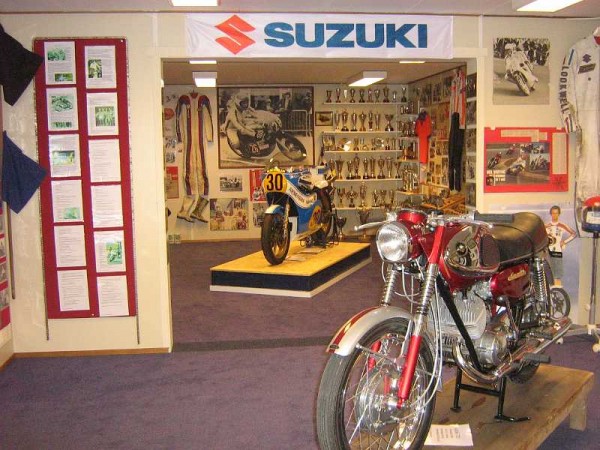 From his early days racing a converted Suzuki T20 (twin cylinder, 250 two-stroke) street bike in 1967 – a restored example showing in the foreground in the museum picture above, Wil showed talent. He also saw that better equipment made for more reliable machinery, and more winning. In 1968 he switched to a 125cc Honda CR93 and promptly started winning races – including the championship that year. All told Wil became a 12+ time Dutch championship winner, and overall race winner in 250cc, 350cc and 500cc International class machinery.
Video: 1977 GP at Assen

Wil is probably best known for his 500cc GP days, racing and beating the likes of "King" Kenny Roberts, Barry Sheene, Mick Grant, Giacomo Agostini and Virginio Ferrari. The 1977 win at Assen – the Dutch GP – made Wil a country hero. Wearing his traditional white leathers with the country flag on his helmet, Wil braved the wet conditions to take a monumental win. And while he was not to win a formal 500cc championship, this 1979 video from Hockenheim shows just how competitive the "white giant" really was. Fun fact: The fathers of both Carl Fogarty as well as Valentino Rossi competed in that event!
Video – 1979 at Hockenheim:

RSBFS had the distinct honor to be provided a private tour of the Wil Hartog museum by the very man himself. Now in his mid sixties, Wil remains trim, fit and very much in shape. He retains a twinkle in his eye, a quick smile and moves like a much younger man. His English is impeccable. And he continues to ride his Nico Bakker-framed RG500 on a regular basis during vintage events at tracks such as Zandvoort and Assen.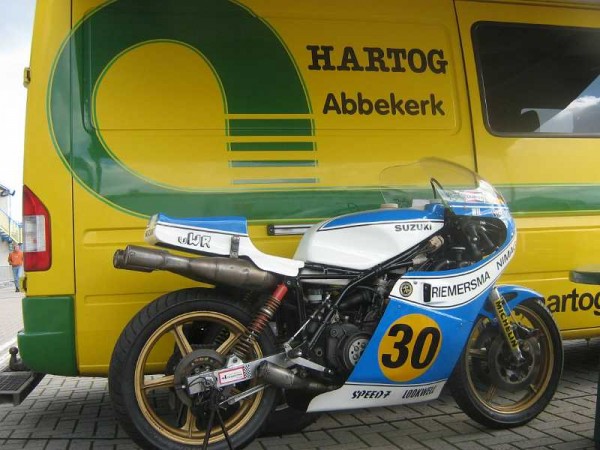 Today Wil is head of a grass farming legacy as started by his father. The lands and the output have grown considerably, and Hartog-Lucerne has spread globally. From farm laborer to GP racer to corporate owner – Wil Hartog has certainly led an interesting life! For more info on the farming concern, check out the details of the operation here.

If you should find yourself in Holland, do yourself a favor and make some time to visit the Wil Hartog museum. This is a private affair, and resides on the Hartog-Lucerne premises. While modest in size, the story told of an unassuming young farm boy turned into national hero is worth the trip. For more information, the museum can be found here: http://www.wilhartogmuseum.nl/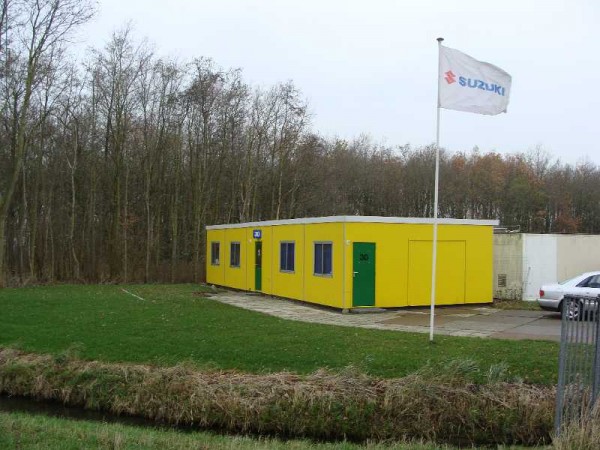 RSBFS wishes to thank Wil Hartog for his time and boundless enthusiasm, as well as Nico Bakker for helping arrange the tour. I really cannot wait until the next time RSBFS has an opening in our European correspondence desk…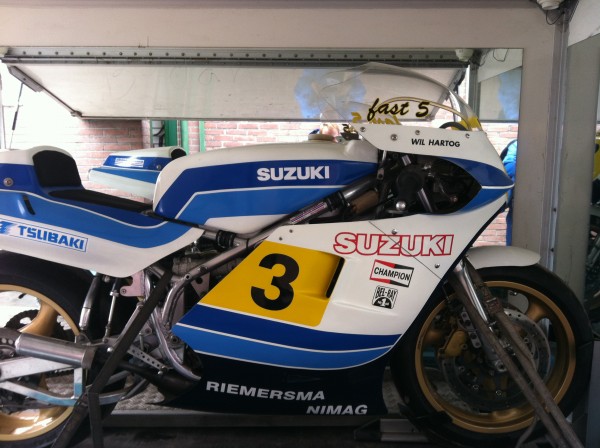 MI