Laverda was already reeling from overseas competition in the early 1980's, but had the gumption for one more design project.  The RGS was based on their recent 1000cc air-cooled triple and rode more like a Beemer than a finicky Italian exotic.  This one has been enjoyed, but is quite original and well maintained.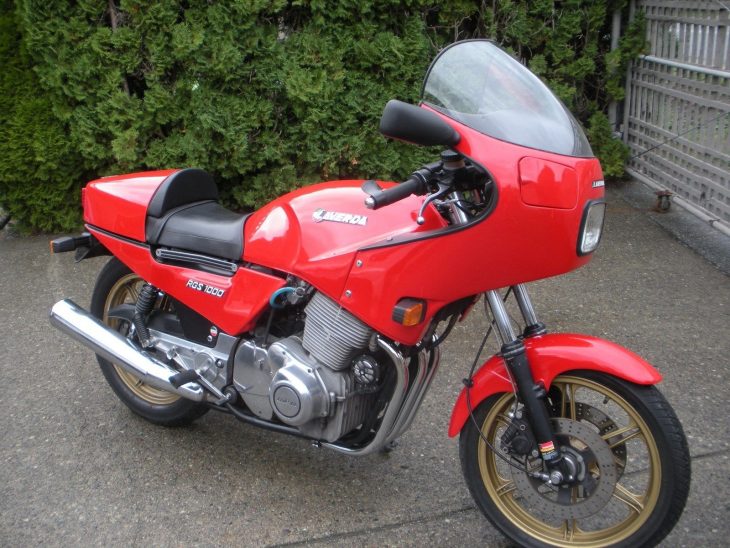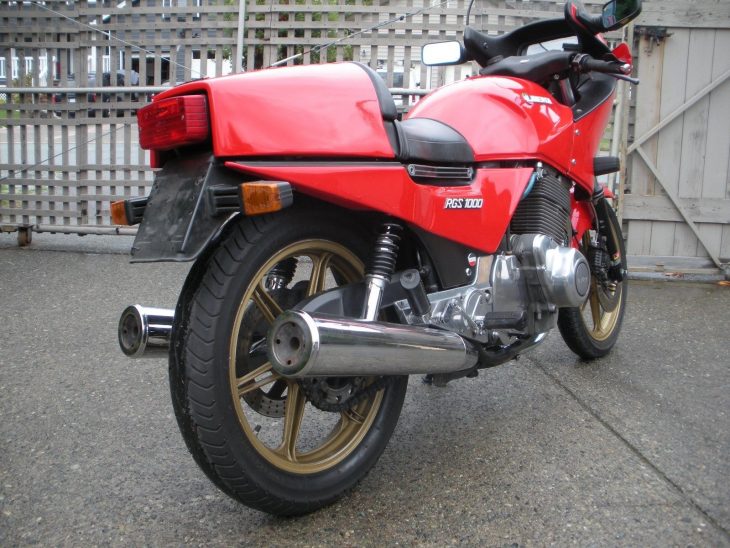 For the RGS, Laverda civilized the 981 cc engine with rubber mounts and quieter exhaust, but the 83 hp didn't suffer.  Marzocchi  suspension is found front and rear, but triple 280mm Brembo brakes are a little undersized for a 135 mph streamliner.  Designer details like the Veglia dash, removable pillion fairing and the tank filler in the front ( out of the way of a tank bag ) are sweet period items.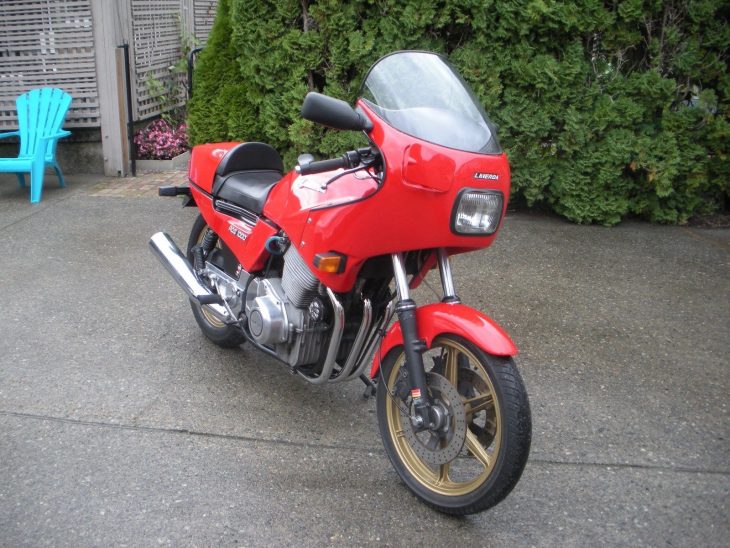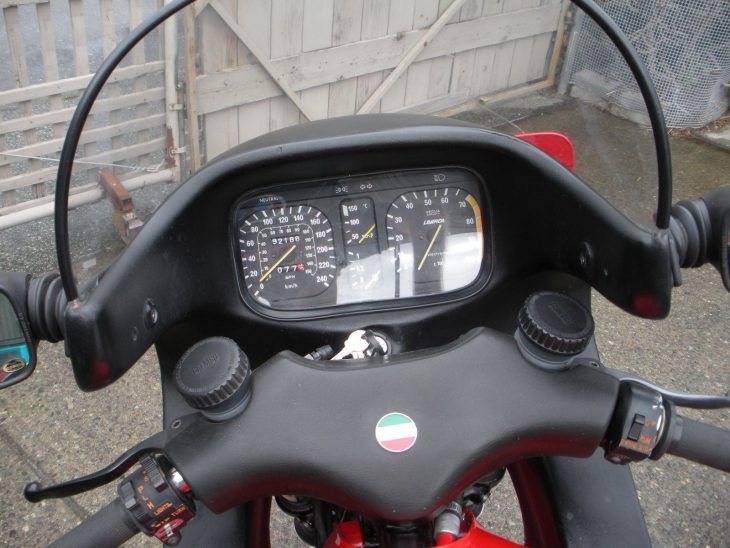 Over the age of EPA, this Laverda should be an easy import from British Columbia.  Seems cared-for despite the mileage – though my back-of-the-napkin ( ok, google ) conversion shows 57,000 miles from 92,000 KM.  Making it sound like a recent acquisition, the owner isn't a slave to details, but says this in the eBay auction:
Hello, have my beautiful almost all orig RGS to sell.  Wolfgang recently went thru her before my purchase with full tuneup, fluids, tires, rejet, etc.  He has most history on it, has had top end done plus small items.  Most normal upgrades done with ignition, etc.  Runs very strong, and smooth.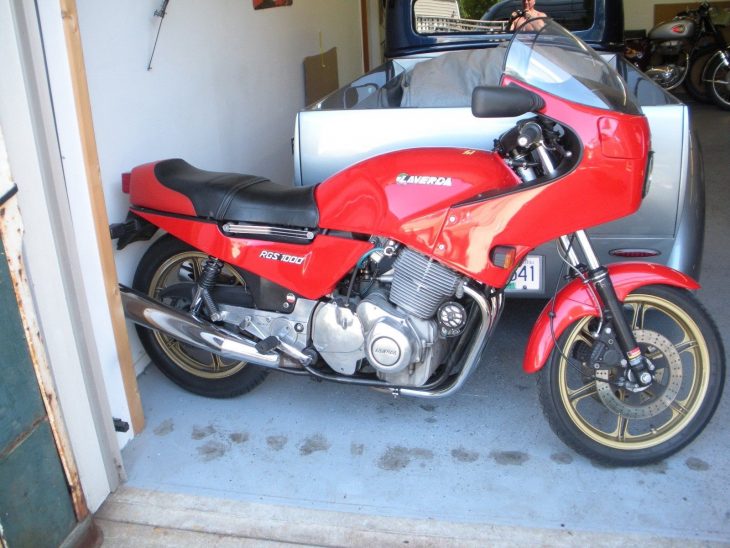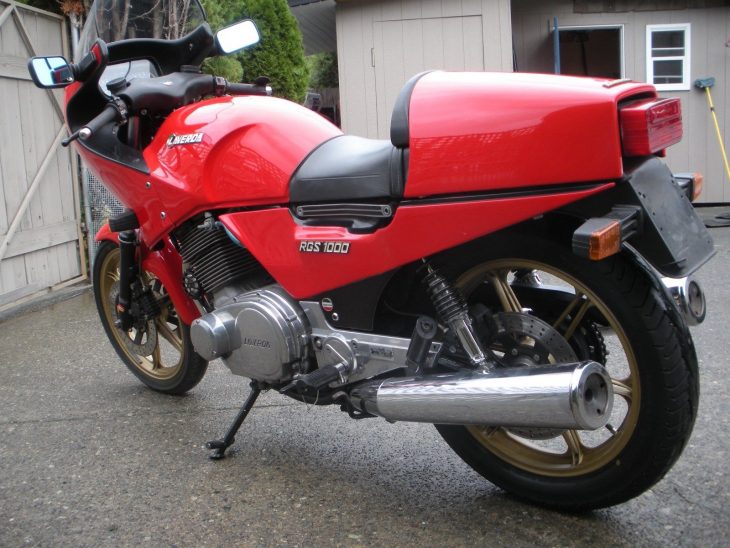 After the Laverda family abandoned ship in 1985, the company was fits and starts until industrialist Francesco Tognon was nearly successful with a couple of new models in the 1990's, making the RGS almost the last design from an icon dating back to 1873.  Fast, quiet, and smooth, the Laverda was unfortunately slower, heavier, and more expensive than its Japanese rivals.  But if you're after a continental 1980's experience, the RGS is one of a very few…
-donn