Warning!
This post is in our archives. Links in this post have been updated to point to similar bikes available to bid on eBay.

Location: Peyton, Colorado   Mileage: 420   Price: Auction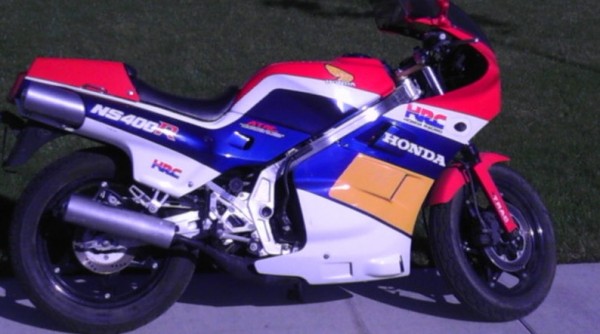 Hey, you. Yeah, you. You want an extremely rare two stroke, three cylinder sportbike? Well, I've got one right here. Two strokes are hard enough to find here in the States, but if you want something even more unique, go with the NS400R. It's a three cylinder party guaranteed to get you noticed.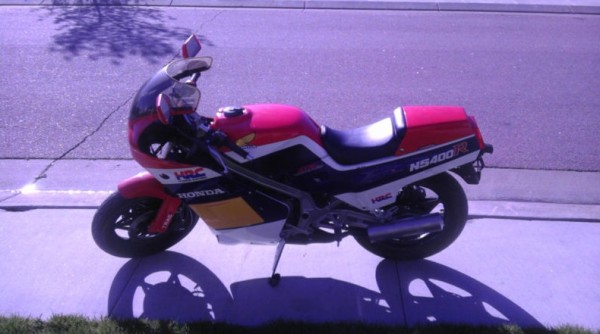 Here's what the seller has to say about this bike-
I have my 1986 Honda NS400r up for sale.  It has 420.3 all original miles on it, the odometer says 676.4KM as it is not in miles.The bike has rebuilt carbs with all new ebay purchased OEM parts.  It is jetted for 2000 feet above sea level.  I have not started it in over a year, but drained the carbs before storing it.  I kicked on the first start last time I tried.  There is a crack in one of the rear view mirrors.  Bike is missing chain guard, pillions and rear pegs, turn signals, and sprocket cover.  Paint will be a 8.9 out of 10.  Some decals are rubbed or scratched.  In a good market the bike is worth over 20k, but we are not in a good market so it is priced accordingly.  The bike is in the sought after HRC colors(red, white, and blue).  Minor scratches and dings, but overall incredible.  The bike does not have a title but I have a clean VIN inspection completed by the Colorado State Patrol.  It was used as a track bike by my friend who passed away 2 years ago, and he left me 5 motorcycles.  He was a racer in California from way back.  The bike(s) was stored in his shed for many many years until he passed.  The bike is safety wired for the track.  The bike is 100% all original with the exception of the ignition switch and I have a spare gas tank fitted to the bike as the original has a dent in it but is also included.  The bike is a 2 stroke 3 cylinder monster!  They bike also comes with the factory honda rear stand that is impeccably rare and expensive!!!  This bike is sooooo rare in the U.S. and also on ebay!  I dont need to sell it, but would like some extra room in the garage. This bike will not dissapointed you.  I will try to make a video walk through to show everything on the bike. Bike is #197 off of the line.  Thanks
And a couple more picks-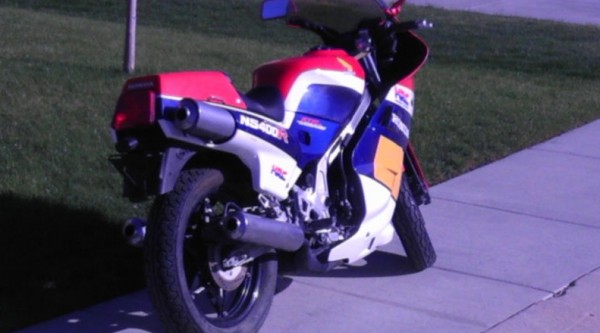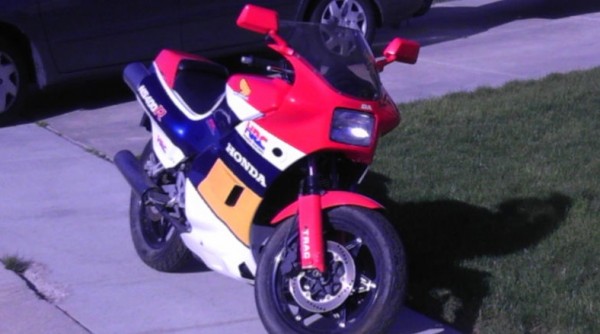 So the seller describes this bike as pretty much bone stock and very clean. Certainly the mileage is low and hopefully it's been well maintained. This is a bike you're just not gonna see on every street corner.
So if you fancy rare Honda's or rare two strokes or rare sportbikes (which I'm assuming you do), then you may want to check this auction out!
-RN