When it comes to two strokes, this is how the rest of the world generally sees them: smaller bikes for entry level riders and cheap transportation. Common across Asia and Europe, small-displacement bikes fall into either the scooter or the repli-racer category. Each has its own merits, although the scooter category is the most popular. Thankfully, manufacturers realize that young riders aren't always sensible; some are motorsports enthusiasts. Thus, the small-bore repli-racers exists. And we should be happy they do. Otherwise, we might never see the likes of this 2000 Aprilia RS50 in California.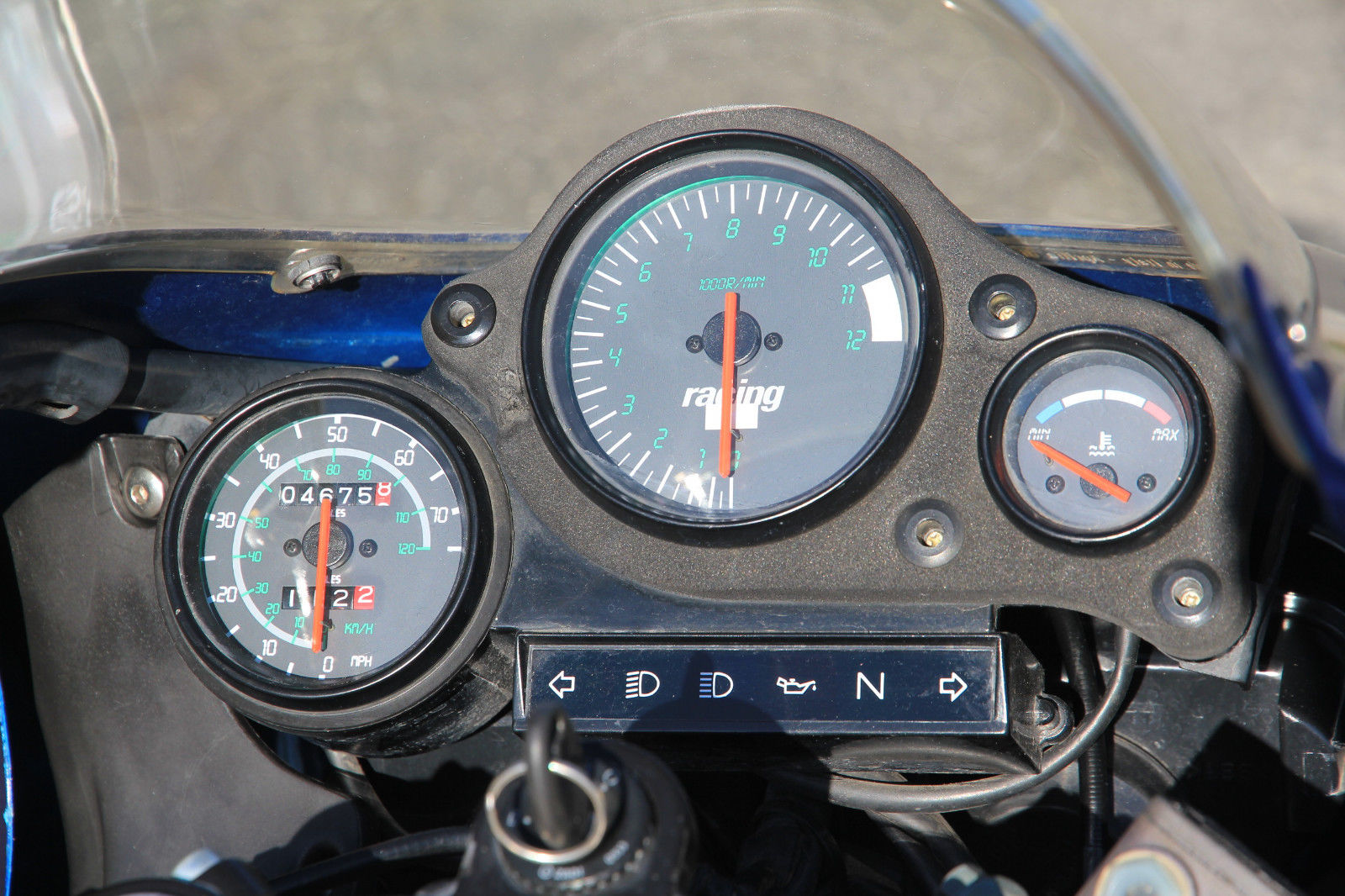 Utilizing a single cylinder, reed-valve inducted two stroke engine designed and built by Derbi – an uber-successful small street and race bike manufacturer, now owned by Piaggio – you can think of the RS50 as a more adult sized version of the Yamaha YSR50. Thus, in addition to its use as a young rider training tool and object of general abuse, these RS50s are also popular in mini-bike racing events. If you are an adult looking at one of these machines thinking "gee, that looks like fun" you would certainly be right. There is nothing quite like flogging a smaller, slower motorcycle to the limit. And with decent chassis and suspension components, that limit may be a bit higher than you anticipate (yet still tremendously safer than doing something similar on your Panigale R).
From the seller:
Up for sale is my 2000 Aprilia RS50. Current registration and pink slip in hand! Clear title! Runs great! I rarely ride it so it needs to go!

4,686 appx miles!
Electric start!
24mm CPW Mikuni flat slide carb
Carbon fiber reeds
Arrow full exhaust
New EBC HH front brake pads

Near new (only about 200 miles and 1 ½ years old) Pirelli Diablo dry weather racing tires. My friend spent $300 on them!

I was told by the previous owner it has a 70cc KRD kit on it. Please see the last 3 pictures of the engine with the fairings removed. It is pretty quick so I believe it (and I own several 50cc 2-stroke street bikes)!

I do not know the history of this other than I bought it from my friend about a year ago, and he only owned it for a year or two, so you are buying it as is!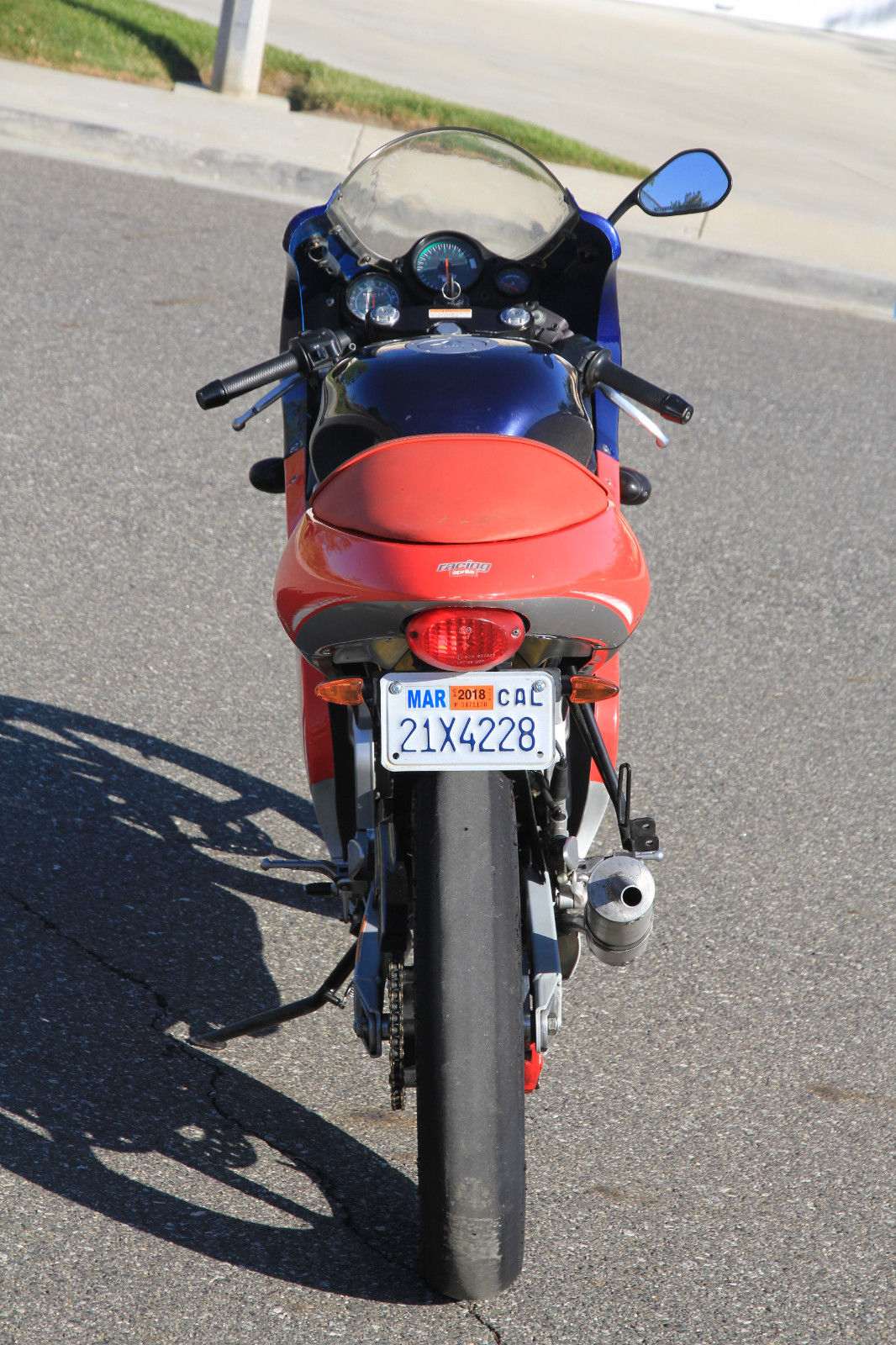 With a big-bore kit, this RS50/70 should be even more fun to flog – especially around a go-kart track or similar closed course. That may be the likely history behind this bike, given the mods and Pirelli slicks that are currently fitted (although the bike retains lights, signals and license plate for street use). If you are looking for a toy to play with when the big bikes just feel too big, or if your inner child (or actual child) is crying out, this could be $2,500 well spent. Check it out here. It is certainly quite a rare model for the US, and looks like it could be a ton of fun. There are some red flags regarding history, mods and rash, but as a whole it could worth looking into. Good luck and have fun!!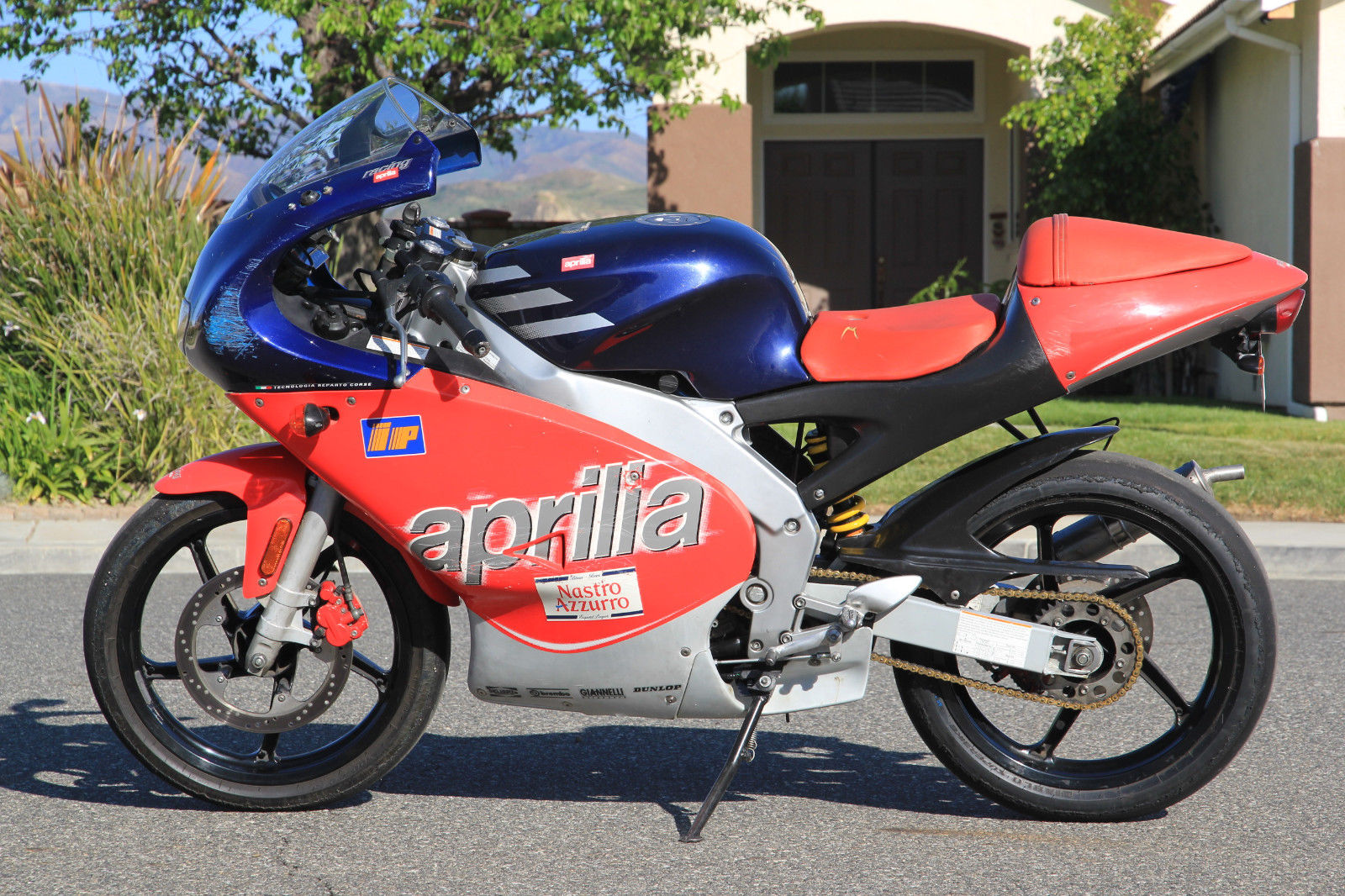 MI