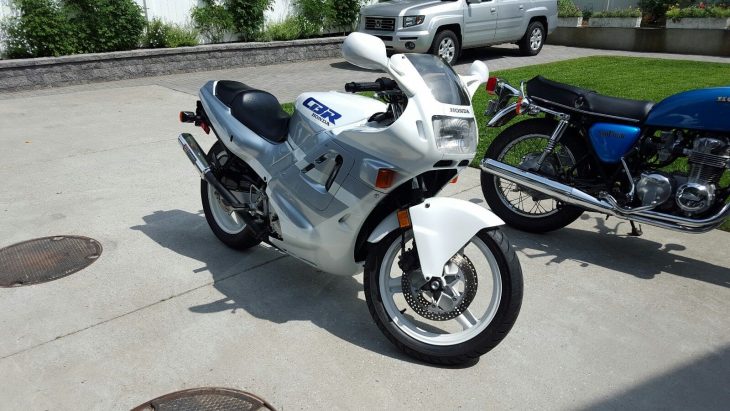 Behold, the instigator. The first volley in the sport bike wars that consumed the 1990s, culminating in the insane, brightly-colored crotch rockets of the latter half of the decade and the early-aughts. Before there was fuel injection, USD forks, radial brakes and Power Commanders, there was the original CBR600.
The bike hit the United States market like a Howitzer in 1987, carrying then-unheard of full fairings, a steel box-section perimeter frame and a 90-horse, 600cc inline four that had about 450 pounds to push around with a full tank of fuel. Next to the tube-frame behemoths of the early part of the '80s, these things were space ships.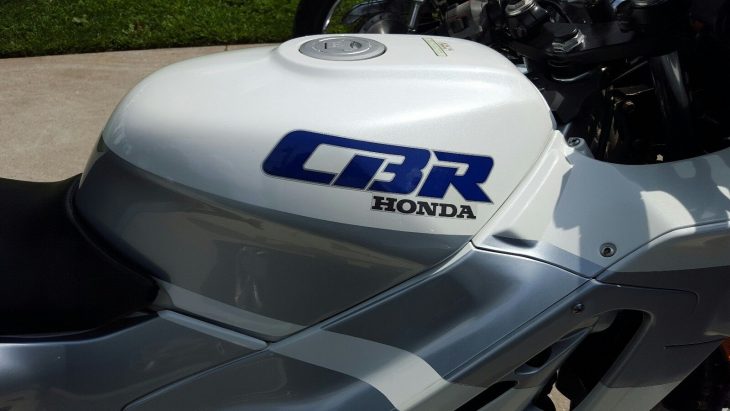 Compared to any modern bike, it will feel like a Bronze Age ox cart, with traditional telescoping forks, tiny non-ABS brakes and throttle response that only four carburetors can deliver. But you cannot argue with the model's blue-chip pedigree, its importance, and the fact that 90 horses in 450 lbs makes a very fast ox cart.
This 1989 one is an honest, clean, low-mileage example that has obviously been very well looked after. The tires and chain look next to new and the sprocket looks very serviceable.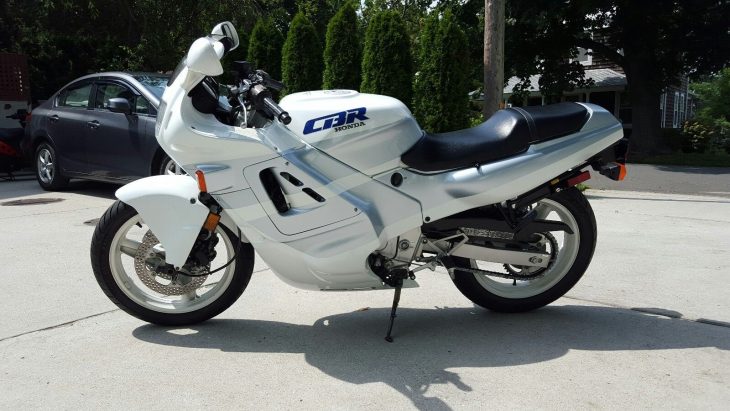 The bodywork and paint are impeccable compared to the usual fare on these bikes, which were made in vast numbers, and more often than not were thrashed. There is a belt buckle scratch on the back of the tank and some light pitting on cast aluminum parts, but that about does it for cosmetic issues. The bike has a very tasteful and period-looking Yoshimura can.
From the listing:
I bought this bike a few years back from an Upstate NY dealer. I thought I would use it…but I really haven't that much. I had the carbs cleaned by the local Honda dealer last year. Starts every time and no leaks. The tires are like new and has a yellow battery with tender leads. Runs like a champ and growls with the Yoshi pipe. Overall, I would consider it in very good to excellent condition…considering her age. Fun bike to ride and pretty rare. Time for me to say goodbye and make room.

Get a FIRM shipping quote before bidding. Nobody likes to come to LONG ISLAND.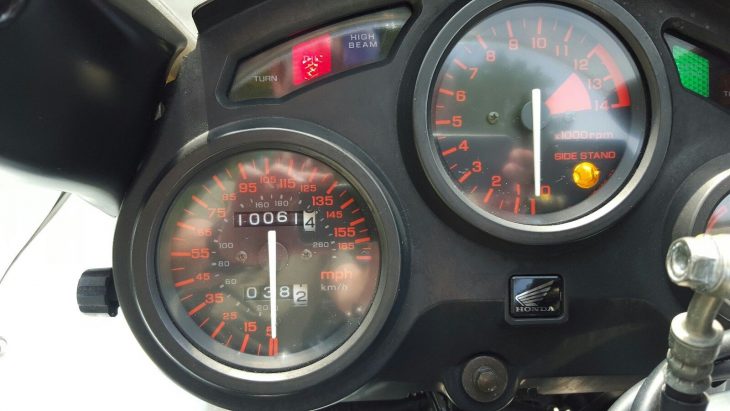 With three days left, the bidding is at a quaint $1,500, and the bike is offered without reserve. It's not rare, or grey market, or crazy fast, but it is an important bike, and has just turned the corner to true classic status. It makes no excuses and will be an awesome addition to any garage.