RSFBS readers might not care about the National Institutes of Health or the Not Invented Here corporate posture – but a small sporty Ducati that was Never Imported Here might raise a few eyebrows.  This 350cc twin is built on the early 1990's engineering and shows nicely with just under 10,000 miles.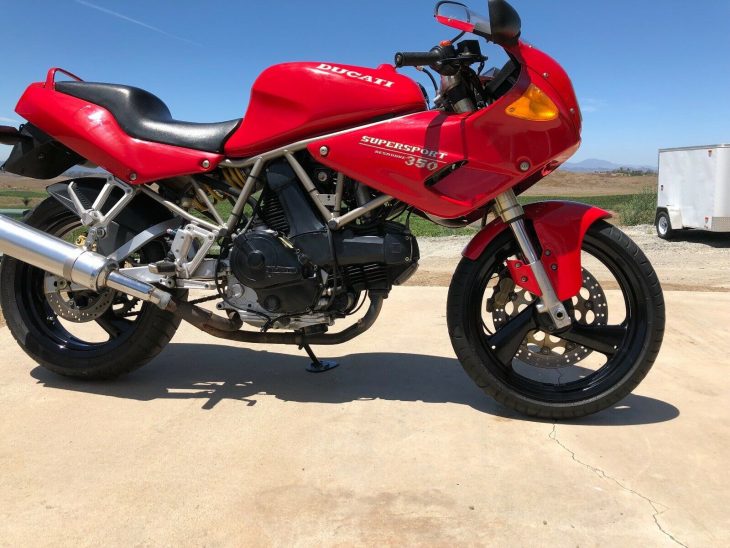 1993 Ducati 350SS for sale on eBay
Built for the progressive license markets in Japan and Italy, the 350SS ( and sibling 400SS ) used the frame from the 750SS and were variously equipped with 2-into-1 or dual exhausts.  Just like its big brother, a 6-speed, Showa inverted forks and Brembo brakes were part of the package.  Equipped for a passenger, but gently with 36 hp.  From thirty feet it's almost indistinguishable from the bigger bikes.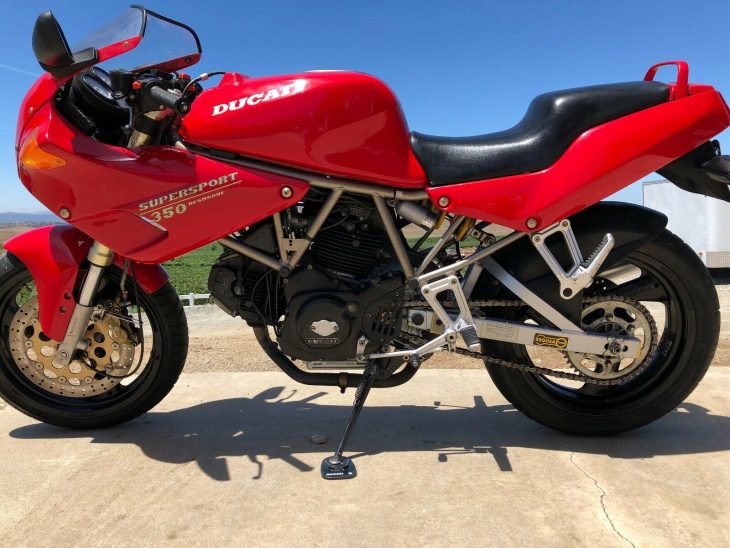 Over a generation old, this 350SS won't need to conform to EPA regulations, but the owner is selling on a bill of sale so title will be required for street reg.  Looks very stock and quite nice, evidently kept out of harm's way.  From the eBay auction:
BE THE ONLY ONE TO SHOW UP ON A 350, NEVER SEEN IN USA !!!!!!
VERY RARE AND UNIQUE 350 CC DUCATI SPORT, MADE ONLY FOR THE EUROPEAN MARKET, ALSO SOLD IN JAPAN.
SPEEDO SHOW IN KILOMETERS WHICH EQUAL 9994 MILES. RUNS WELL, VERY CLEAN ALL OVER.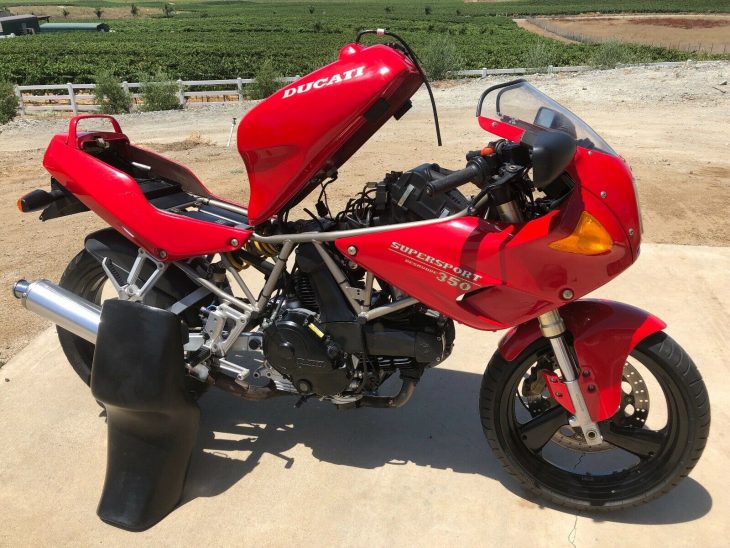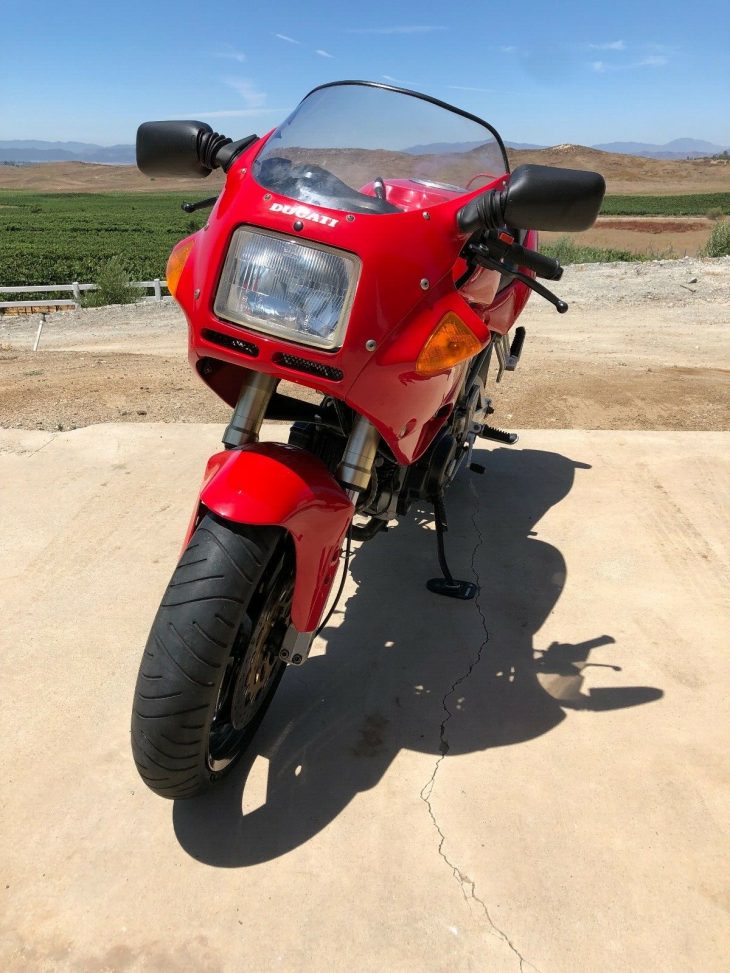 Seeing the full-sized Supersport with a junior engine, some riders ask why.  But it might be the perfect bike for an adult fan to take to the track, with roomy cockpit and sensible power.  Add in the parts availability and the fact that any indie Ducati mechanic can work on it, and it's got a lot going for it.  Relatively budget-minded, certainly a special interest machine, the little SS allows ( forces ? ) a rider to work on technique.
– donn