Another interesting option in the sub 400 category is this rare little gem – a BRAND NEW Jawa 350. Offered by a seller in Portland, Oregon, this Twin Sport throwback is a two stroke parallel twin straight out of Czechoslovakia. The story of Jawa is an interesting one, with Czech businessman Frantisek Janecek purchasing the motorcycle division of German manufacturer Wanderer in 1929 (the automobile division of Wanderer became part of the Horch-DKW-Audi concern known as Auto Union in 1932, which today is known simply as Audi). Frantisek named the new company JAWA, using the first two letters of his last name along with the first two letters in Wanderer. Perhaps best known in the US for speedway style dirt track racing (Bruce Penhall fans, anyone?), Jawa continues in operation, building mopeds, smaller motorcycles and a Rotax-powered 650cc model. Some models are built under license directly in India. Sadly, the brand remains most populous in Latin America and Europe, and is not imported into the US.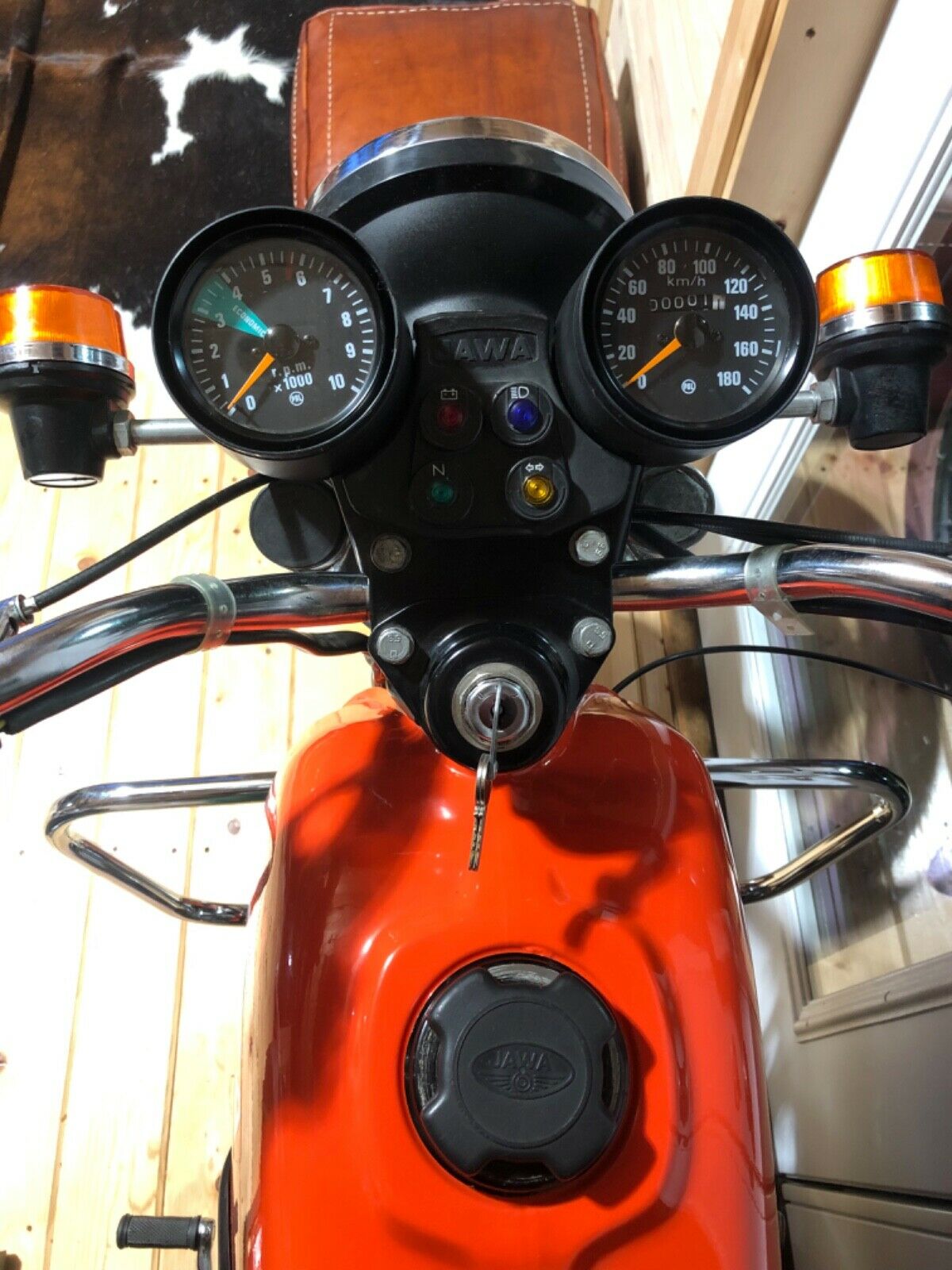 While a 1990 model, this 350 really hasn't changed much from the 1970s. Witness the front and rear drum brakes, laced onto robust spoke wheels (which is traditionally a more forgiving setup than cast wheels for marginal/unimproved roads). Suspension is basic hydraulic front fork (conventional) with twin shocks in the rear. The parallel twin is a two stroke, and as basic as it is reliable. Air-cooled for simplicity, the 350 utilizes a single carburetor and is estimated to pump out 27-30 cracking ponies. Power is transmitted via a 4-speed transmission and chain final drive. Weight appears to be 330-ish pounds dry.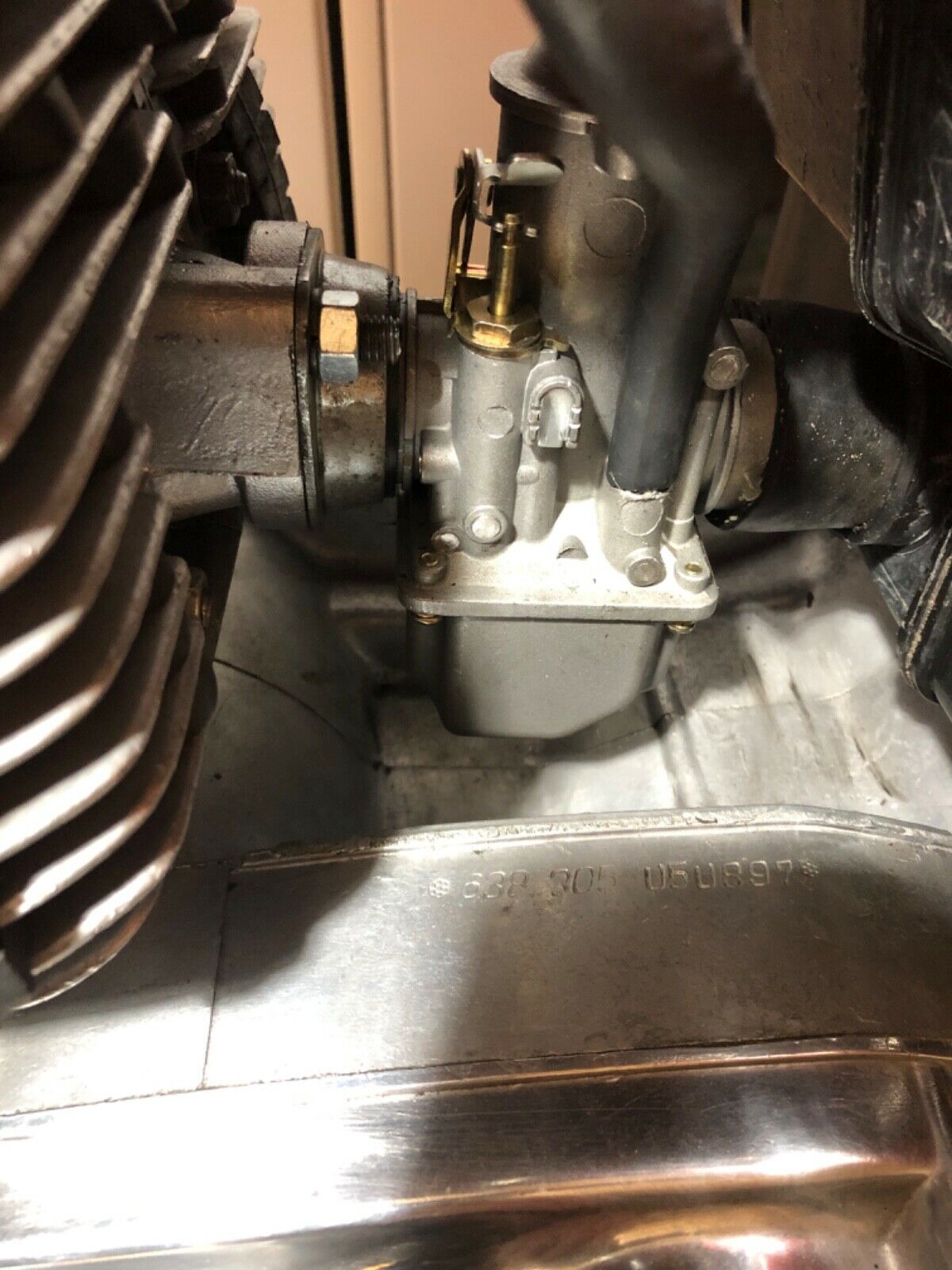 From the seller:
Brand new 1990 Jawa 350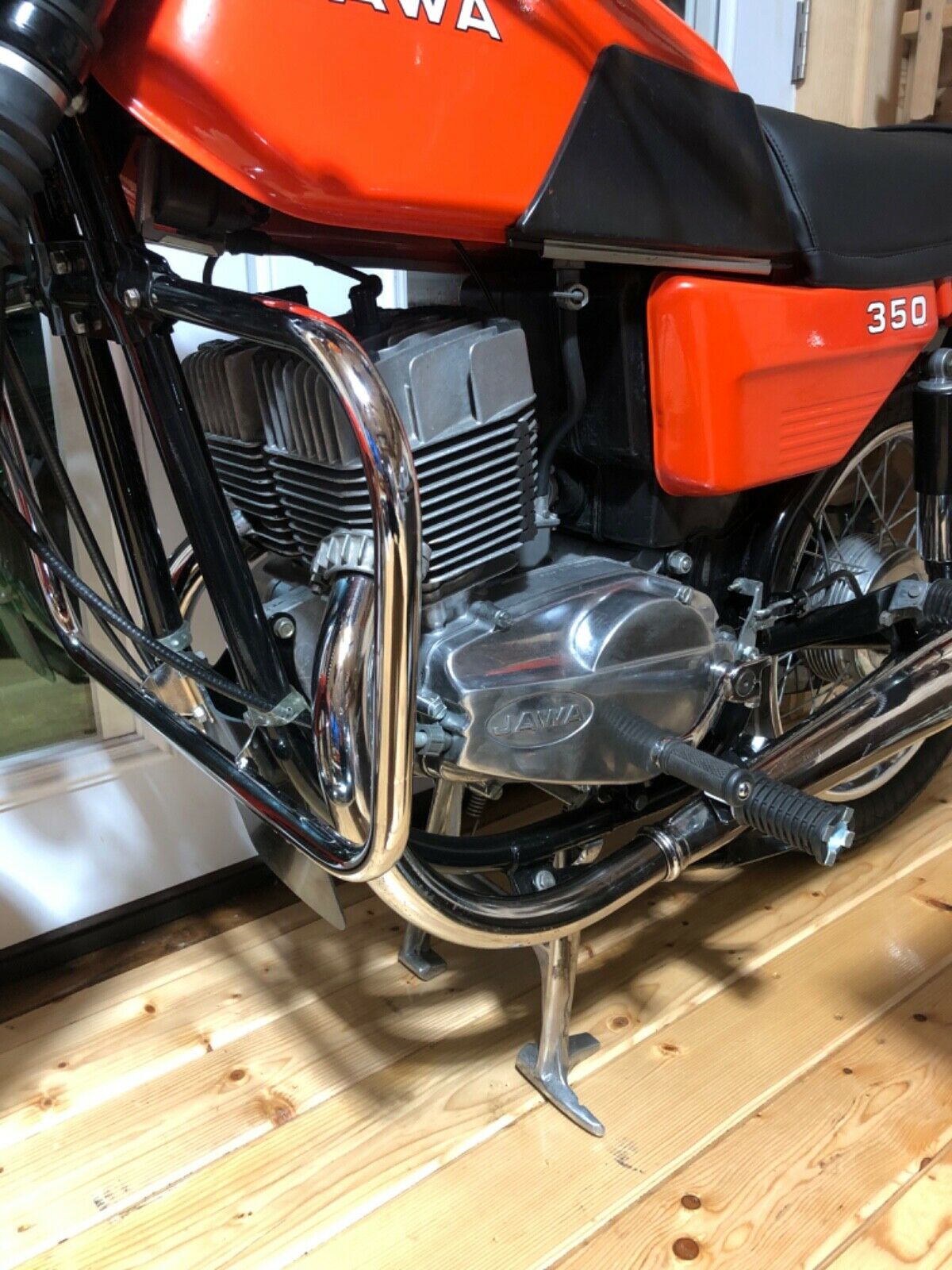 Not much info from the seller here, other than the bike appears to be in great cosmetic shape and looking like it was parked indoors for some time. No oil stains, grease, scratches or dents are noticeable, and all the pieces seem to be in place – right down to the nifty mudguard protecting the front of the engine case from rocks and debris strewn up by the front wheel. The odometer seems to verify the "new" status as well, showing only 1 kilometer and change on the metric clocks. Already imported into the US (although no note on title, licensing, etc), this unique 350 might have spent all its existence in a man cave. Who wouldn't want to pour in some premix and seat those piston rings in properly??! Check (Czech?) out all of the details here, but be warned that new and unique does not come cheaply – the Buy It Now is a rather steep $8,500. The seller appears to be open to offers, so gaze at the photos and then give it your best shot. Good luck!!
MI