Without a numbered plaque or extra letters, this might just be a plain vanilla 900SS.  But it appears remarkably original and in excellent shape for 33K miles.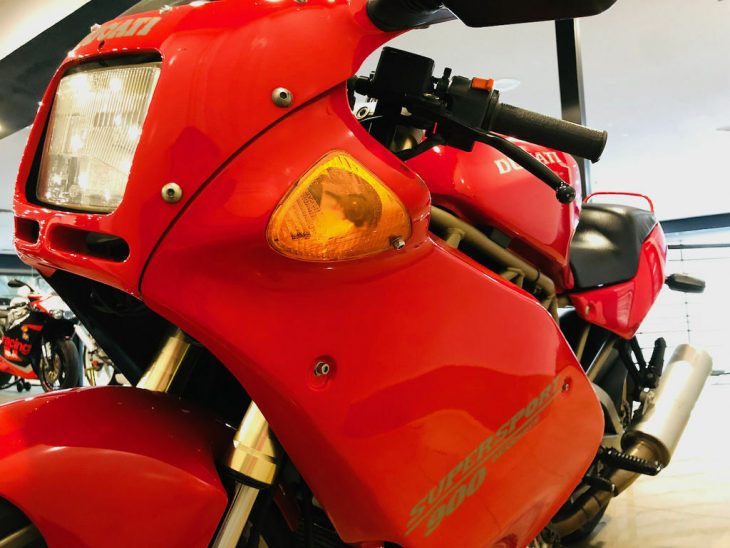 Special models such as the SuperLight and SS/SP get most of our attention, but the base 900SS is most of the way there.  The air cooled 904cc twin put out a respectable 84 hp, and 38mm Mikuni's were tuneable if not inspired.  The dry clutch and inverted Showa forks added to the sports-oriented theme.  Exhausts on the two-seater were upswept, but not as sharply as the monoposto.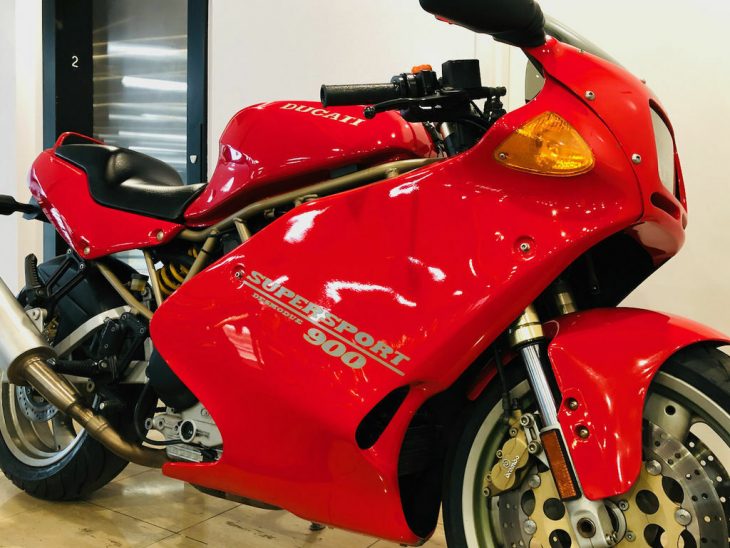 With all those miles it's a safe bet there have been at least a few owners and plenty of maintenance, but history or no, at this stage of life most bikes are on the IRAN (inspect-and-repair-as-necessary) plan.  At least no apparent faux pas, and just as hard to find a mod – maybe the tail looks a bit tidy but that's about all.
The SS were Ducati's all-rounders until the Monster and then Multistrada arrived, and they took a little commuting and cross-country in stride.  The dry clutch and air cooling set a rider apart these days, and there's probably a manual transmission car home in the garage.  Toward the end of the model run, this example is certainly worth a more in-depth look.
-donn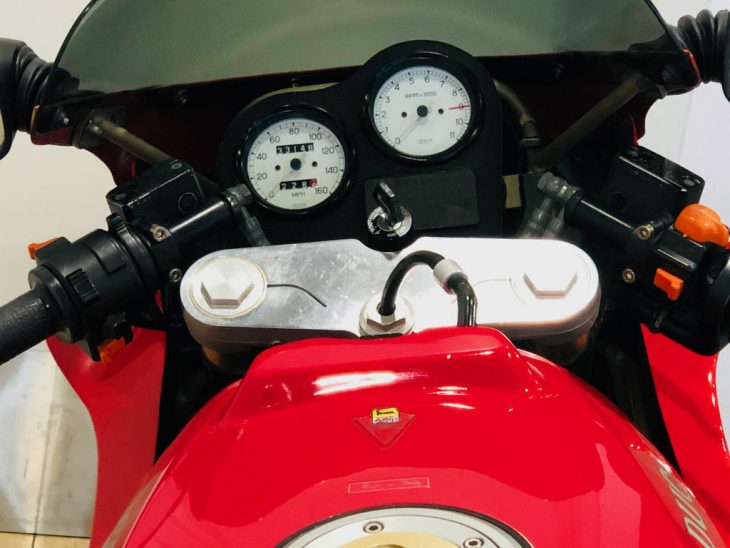 8 Responses.