Fabio Taglioni designed a new valve train for the next generation of Ducati's and with it, a revised future for the company.  Here's a classic rider that shines up beautifully for its nearly 35K miles.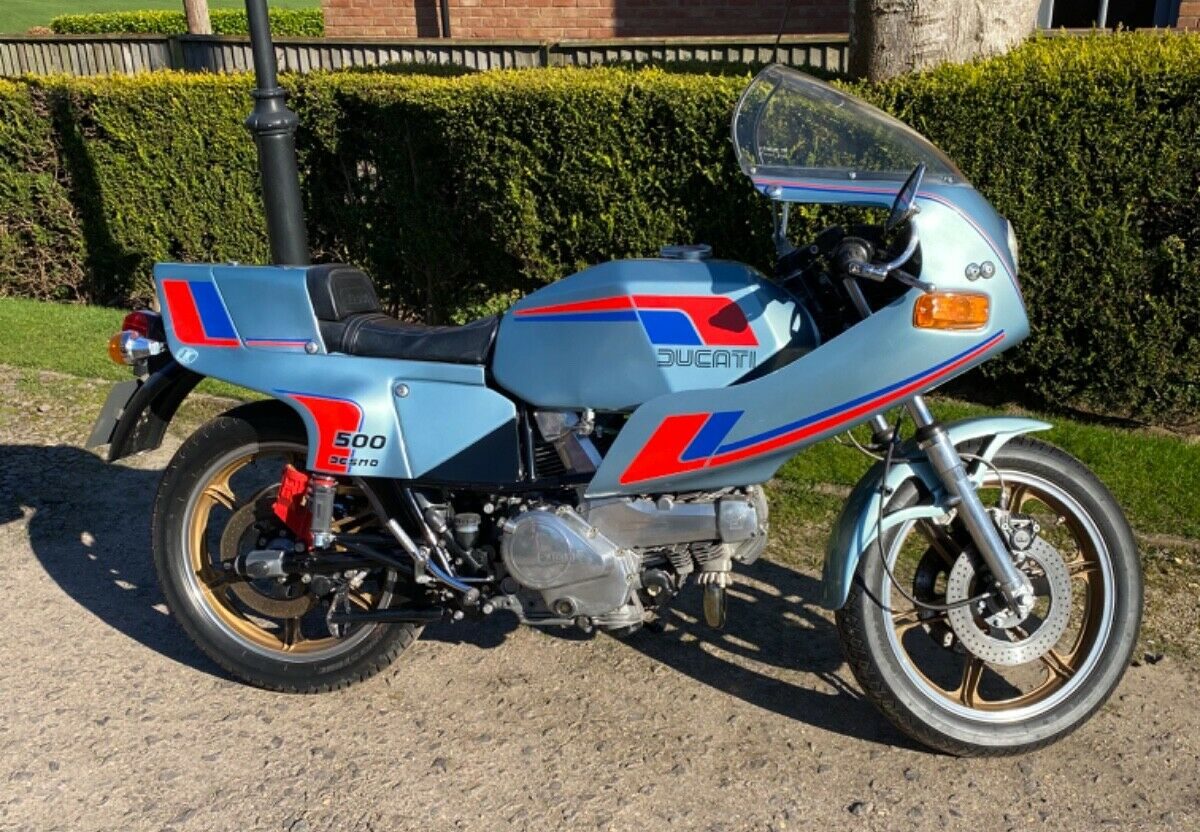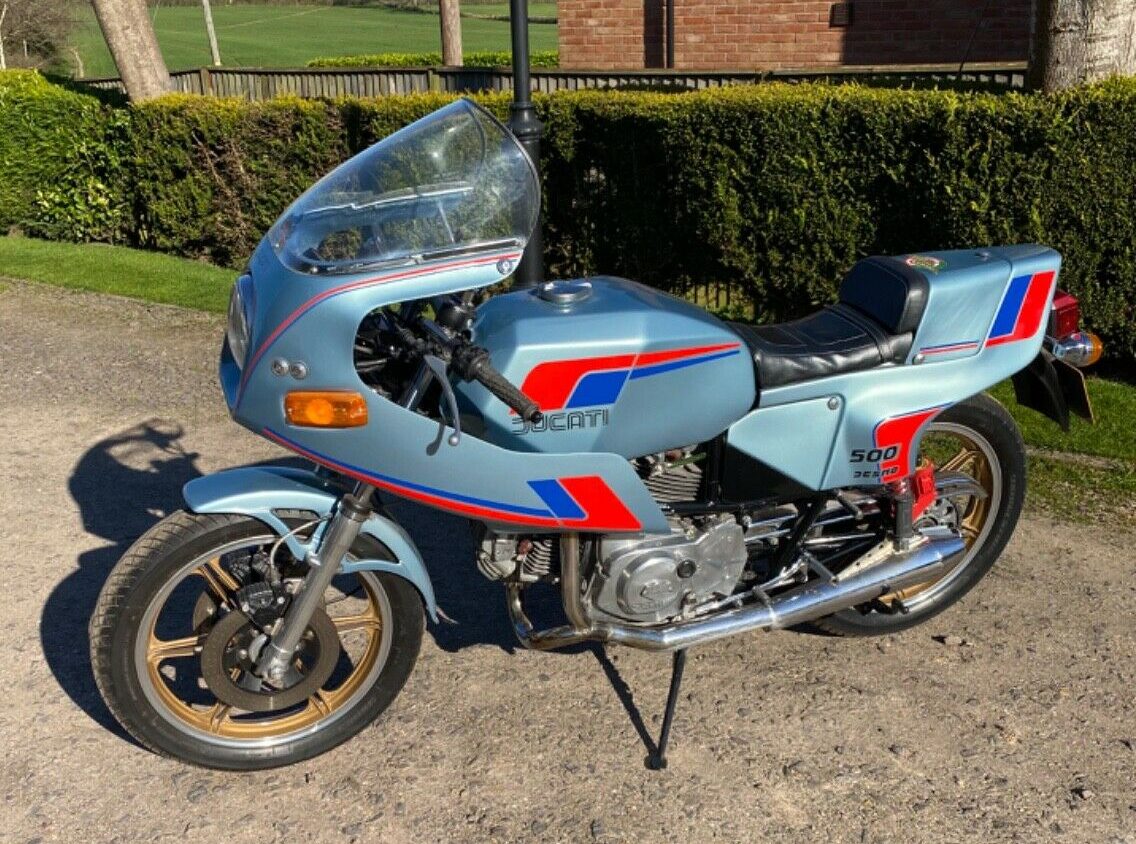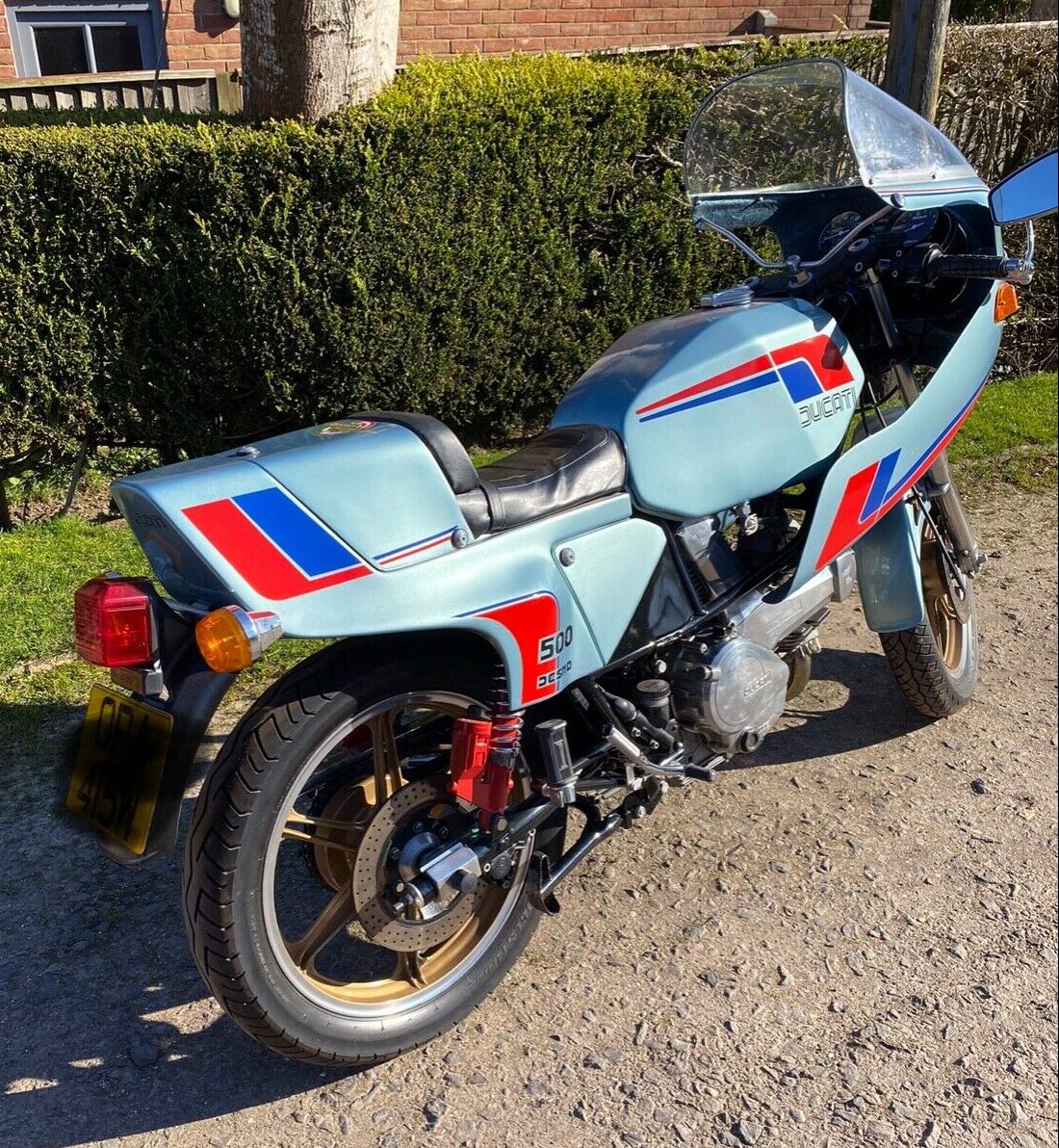 Bevel drive desmodue's were expensive to build and the easier "rubber band" proved a reliable way to turn the single overhead cams.  The engine worked within the new trellis frame for a solid chassis, and the swingarm pivot was cast in the back of the crankcase.  35mm forks and dual rear shocks were in-keeping with the sub-400 lbs. dry weight.  New 18-inch alloy wheels and 260mm disc brakes completed the running gear.  Though the eyes stumble over it, the fairing allowed the 45 hp bike to slip through the air at 120 mph.
This offering appears to be from a private seller in southern Britain, and looks quite excellent.  Long past any worries of a maintenance schedule, only the age of the tires and belts ( and maybe the fuel ) would be something the next rider would want  to know.  For the condition, the ask is more than reasonable, as this original Pantah hovers somewhere between classic and vintage.  A short summation of the model from the eBay auction –
The first of Ducati's 'new generation' desmodromic v-twins, the 500 Pantah made its debut at the 1978 Cologne Show. Designed by Fabio Taglioni, the Pantah engine abandoned the Bologna company's traditional shaft-and-bevel-gears camshaft drive in favour of toothed rubber belts. With 46bhp available at the back wheel the Pantah was capable of close to 120mph, which was some going for 500cc four-stroke in those days. A straight-tube trellis frame and triple Brembo disc brakes ensured that Pantah handled and stopped as well as it went in a straight line.
Pantah's went on to 600, 650, and 750 cc models, but this would be one of the most original.  Reviewers found power and torque adequate in the upper third of the rpm range, and the overall package nimble.  Many of the concepts introduced on the Pantah are still in use, as this lovely example could be for the next owner.
-donn