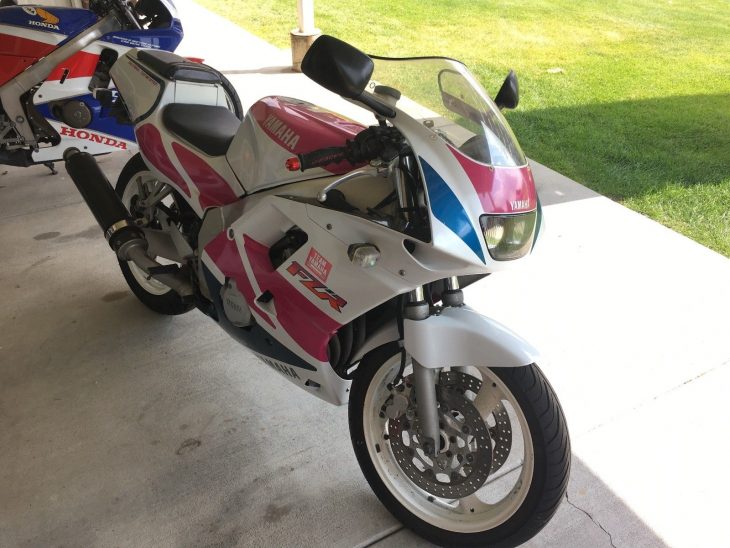 While most small-displacement bikes these days are relatively simple, economical singles and twins, the Yamaha FZR250R spec sheet reads like a much bigger machine: aluminum beam frame, four cylinders, four valves per cylinder, dual 0verhead cams, an EXUP exhaust valve, and a six-speed gearbox. That adds up to a claimed 45hp and 18 ft-lbs of torque that could push the 310lb dry machine to a top speed of 110mph.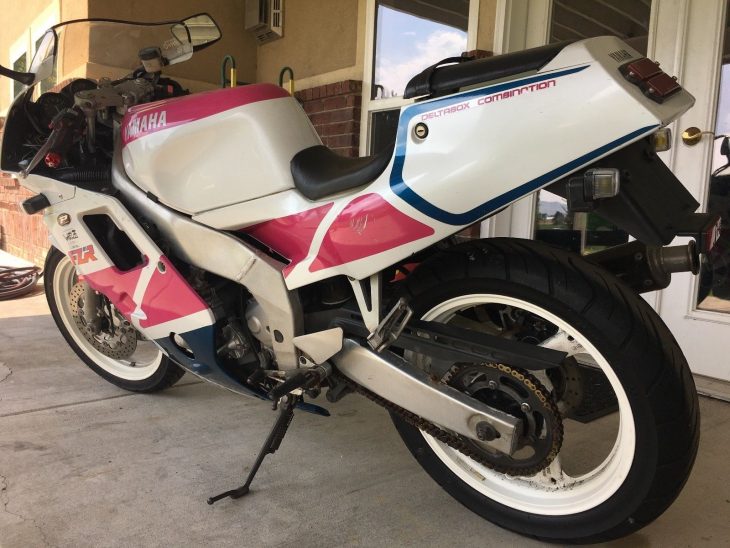 Unlike modern sportbikes with their flexible powerbands, the littlest FZR absolutely required you to chase that screaming 18,500rpm redline to make any sort of progress at all: the technical specs meant Yamaha could eke out every bit of performance possible from the diminutive displacement, but there's only so much that four cylinders and four valves can do with 249cc. So while that redline may be fun for a while, the downside is that you're revving the nuts off of it everywhere, all the time, and 10,500rpm at 70mph in sixth gear makes for some frantic freeway miles.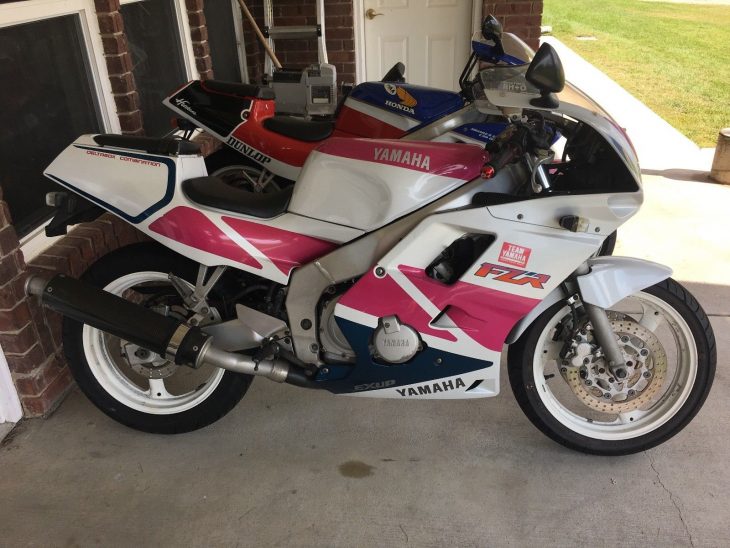 The FZR250R is a good-looking machine for sure, pink and white graphics notwithstanding but, aside from the novelty and that previously-mentioned shrieking redline, the question here really is: what's the point? The little FZR is nearly unheard of here in the USA: it was officially sold only in its home market of Japan, although many countries have a thriving grey market so they did find their way elsewhere when new to places with heavy taxes on displacements or tiered licensing systems.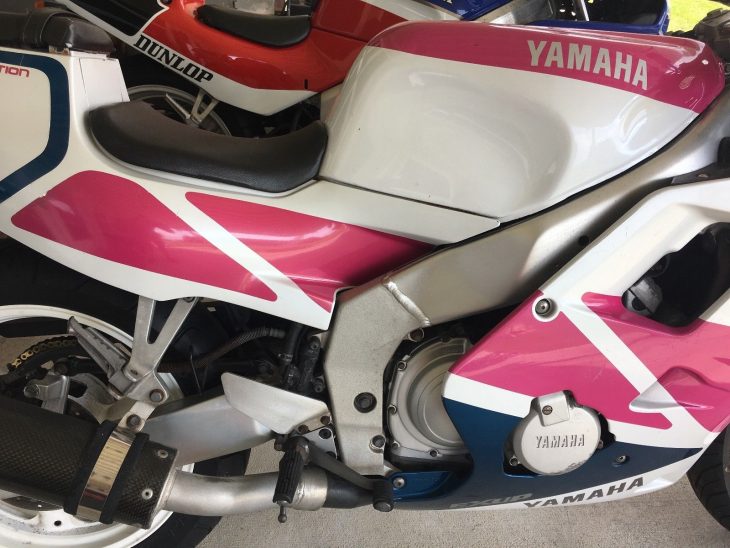 Mostly though, they didn't: small-displacement sportbike junkies typically gravitated towards two-strokes like Yamaha's own TZR that were cheaper to buy and run, with similar weight and claimed power but a less-frantic powerband. It was much easier to extract additional performance from two-strokes as well, since the FZR was already pushing the envelope in terms of four-stroke tuning. Ultimately, the FZR requires big-bike maintenance with almost none of the payoff.
From the original eBay listing: 1993 Yamaha FZR250R for Sale
Up for auction to the highest bidder with NO RESERVE is a 1993 Yamaha FZR250R with only 25,499 kilometers (15,844 miles). The BEST thing about these little inline four cylinders is the 18,500 redline. These bikes love to be revved to the moon! This baby Fizzer looks good and has great curb appeal. There are several scratches and tiny chips in the bodywork from it's ride thru life but overall very clean. No dents in the tank and only two tiny cracks in the upper fairing on the left side around the front blinker and the mirror…… Small tear in the passenger seat and some corrosion that will clean up easily. This bike would make at candidate for restoration. Comes with a aftermarket muffler and clear blinkers. Everything else stock. Fairings are 100% genuine Yamaha. Bike runs flawless. New battery and fluids. Fun little bike to ride in the tight turns. Bike comes with Utah state title and is titled as a street bike for road use.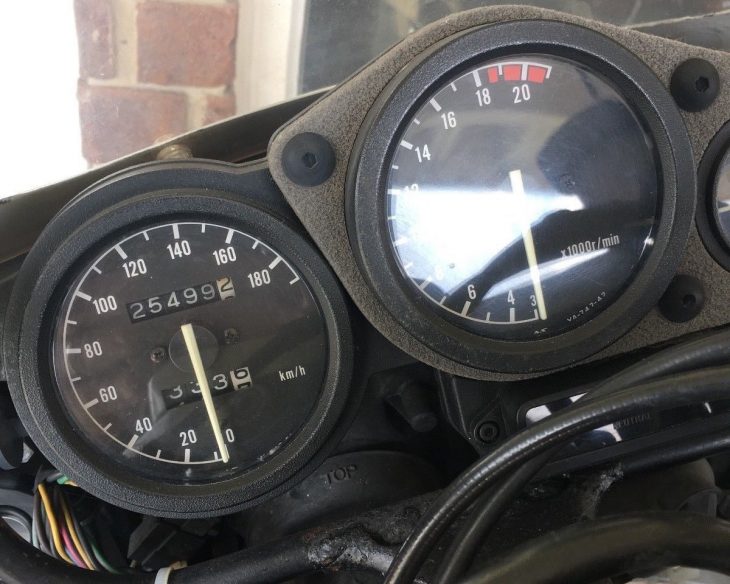 Bidding is up to just over $1,500 with very little time left on the auction. It's not in perfect condition, with some corrosion and scuffs and those non-standard grips and bar-ends, but is complete and the fairings are claimed to be original and it does have a US title. Obviously, pure performance junkies need not apply: power is very limited for wide-open American roads and, even though the handling is good, you're still looking at pretty basic, non-adjustable suspension bits on the FZR250R. But with light weight, you should be able to throw it around with abandon, and wringing that tiny inline-four's neck should provide hours of entertainment. Absolutely hammering a bike in all six gears with few legal consequences could make this a pretty fun toy for backroad riding, especially if you're not a fan of the noise and headache associated with two-strokes. Just make sure you live close to those backroads…
-tad