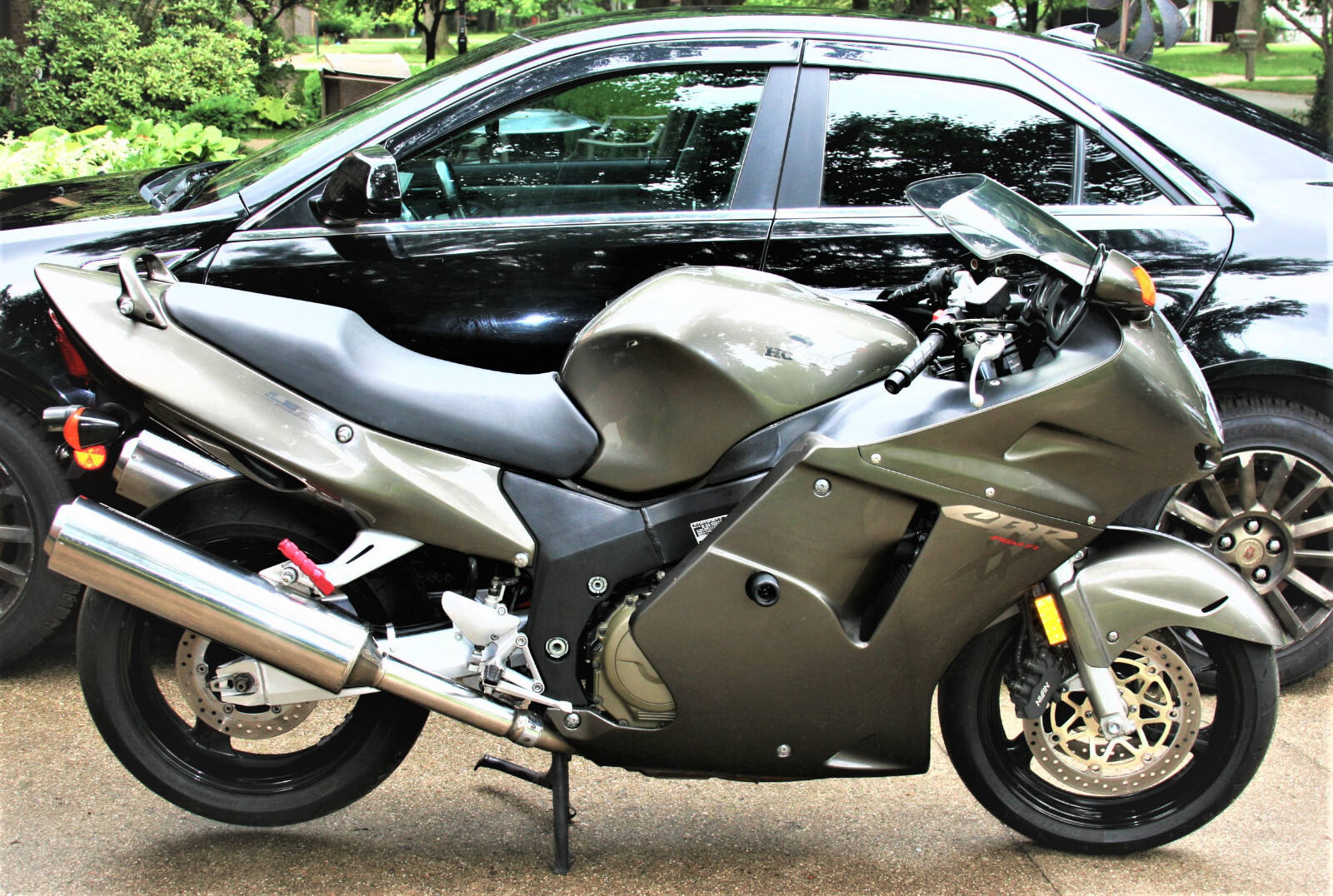 The Blackbird holds a bit of a mythical legend status in the hyperbike category which is ironic because this bike was technically categorized as a sport tourer. Although it had a 9 year production run, there aren't many clean, low-mile examples left today. Most have seen many miles of pavement or have been modded beyond the point of saving but a few still pop up here and there.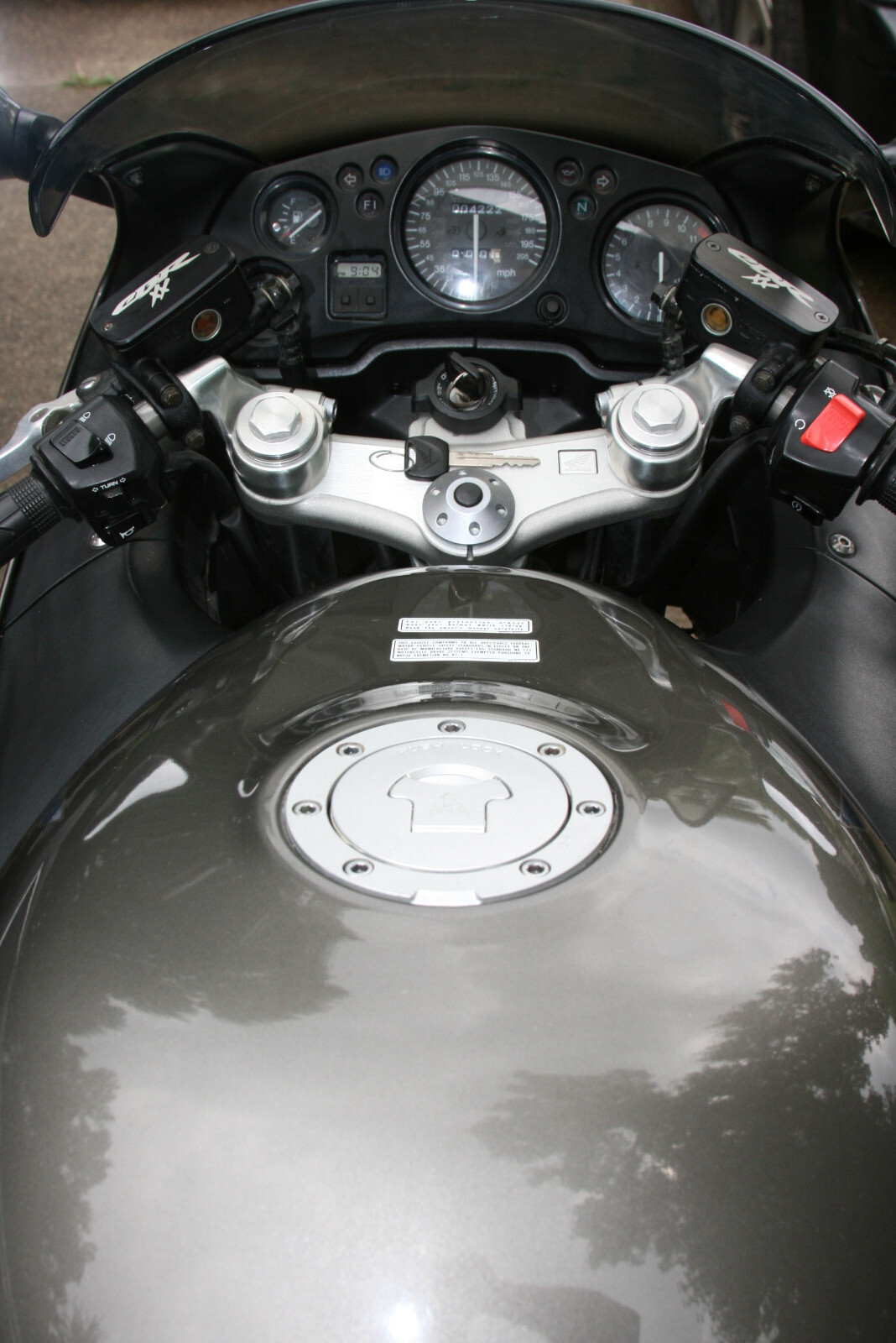 The Blackbird focused more on the sport than the touring. The bars were set lower and further forward than you would expect which resulted in a much sportier riding position. With a 167hp at the crank, the engine was no slouch either and is liable to munch highway miles or dominate highway drag races. However, the touring wasn't forgotten either as can be seen by the massive 6.3 gallon fuel tank which was the larger than both the ZX14's and Hayabusa's tank.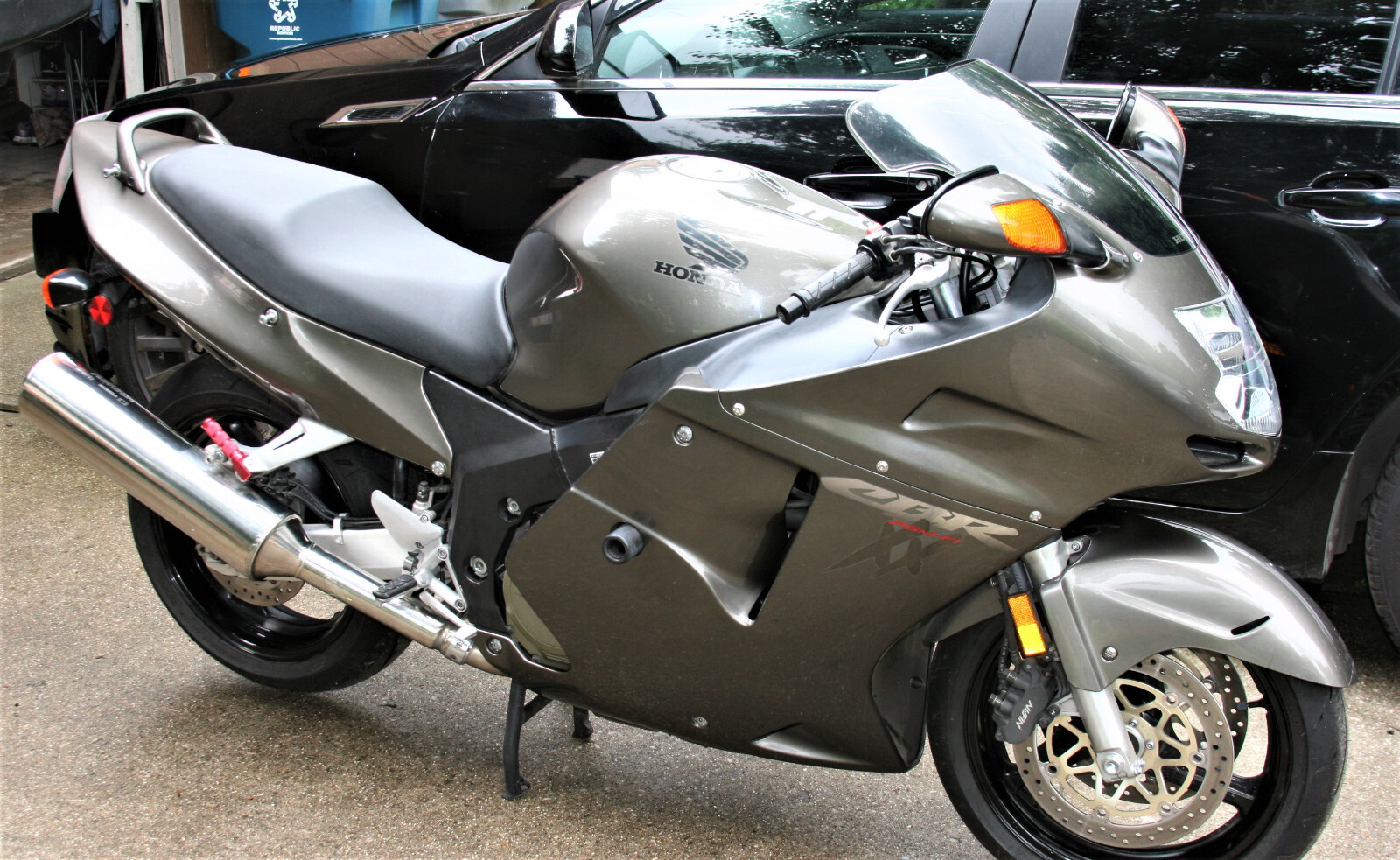 Although Honda blends in a bit with the other manufacturers today, they used to separate themselves from the crowd by offering advanced technologies and making them very reliable. The Blackbird came with a linked braking system that is common on many touring motorcycles today. The Blackbird also came with a dual counterbalanced engine that resulted in minimal vibrations. A benefit of this is that you can bolt the engine directly to the frame and have a much stiffer chassis.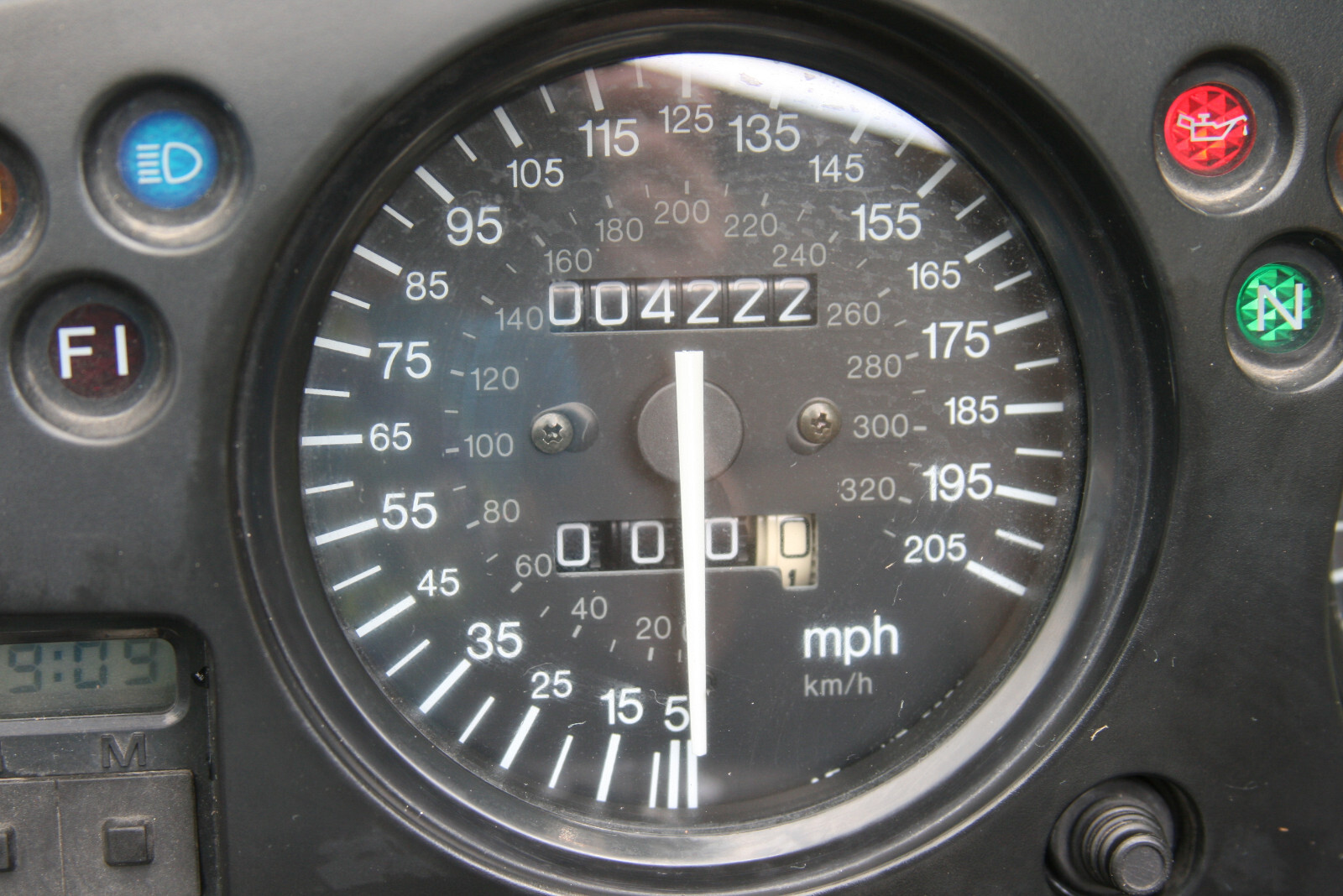 The Blackbird could use almost of all of its speedometer. With a 178 mph top speed, this bike held the record for the fastest production motorcycle for a couple of years until it was dethroned by the Hayabusa.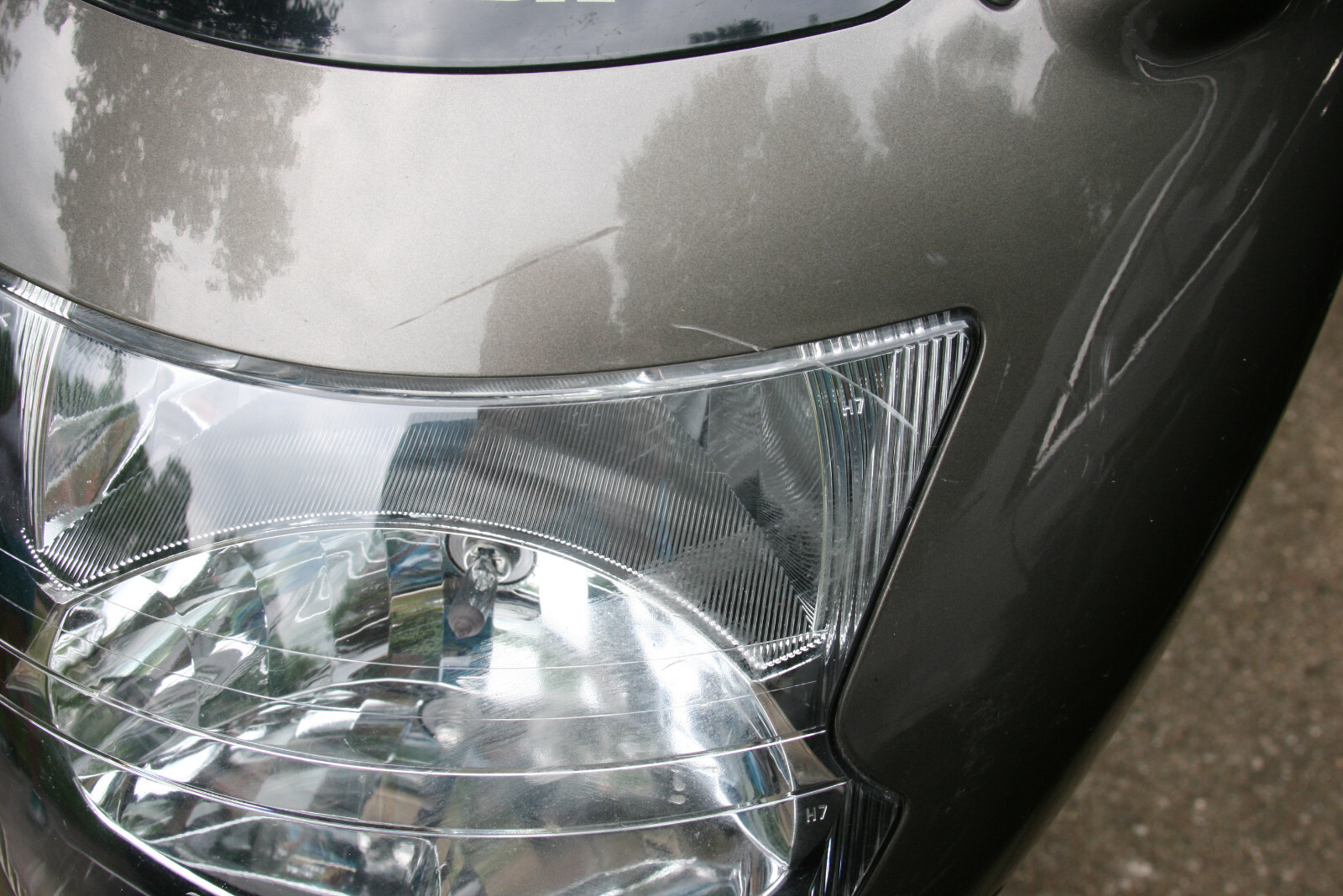 From the seller:
2000 Honda CBR 1100XX "Blackbird". EXCELLENT condition with only 4,222 miles. Great price!! It is extremely hard to find one of these with original parts and very low miles. This bike has never spent the night outside. It has never been dropped. The few minor abrasions sadly come mostly from being in the garage. Photo of minor abrasion on lower left fairing included. All original parts. New Tires and battery!Two keys, Original paperwork, Cover, Tank Bra, Extra foot pegs. This bike lives in Terre Haute, Indiana and buyer is responsible for retrieving it.
It's a shame Honda decided they didn't want to participate in the top speed battles that occur at 1 AM on empty Mexican freeways. An attempt to bring the VFR1200 in as a replacement wasn't super successful as it didn't address the same market that the Hayabusa and ZX14 do.
Blackbirds are already becoming quite collectible and this example with very low miles would be a great addition to any collection. The homage to the SR-71 combined with top speed record make this bike historically significant and the limited availability should drive up prices of well-kept bikes over time. At $10K, this isn't a bad deal considering the condition and upside.
-Norm