In operation just since 1995, Ghezzi-Brian has capitalized on Moto Guzzi's long history beginning with the SuperTwin race bike.  Their naked-sport Furia served fans of the brand with a lighter street package which just happened to be a looker as well.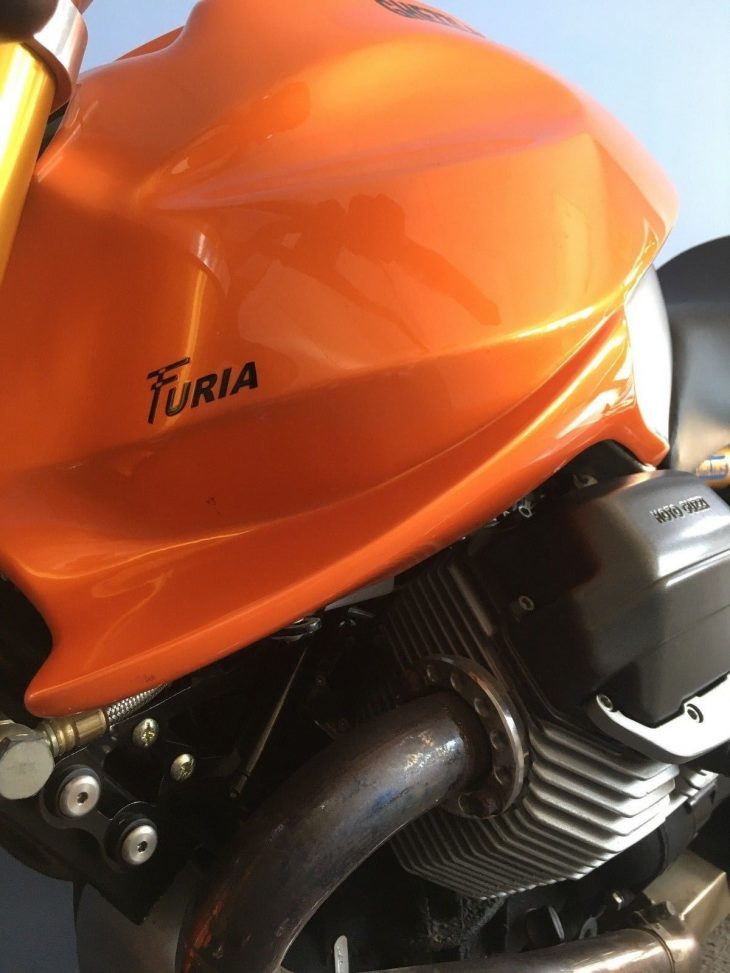 For '02 the Furia used Moto-Guzzi's oversquare 1064cc engine, with 87 hp, 5-speed transmission and shaft drive.  The backbone frame from Moto-Guzzi is updated with Paioli forks and G-B's own monoshock swingarm.  The front end has a Buell-esque rim-diameter disk brake, and the muffler is crafted to echo the silhouette of the oil pan.
Coming out of Virginia, this Ghezzi-Brian has under 6,000 miles and looks complete and undamaged.  The owner states that this particular bike is a pre-production machine, perhaps it was the importer's demo to entice dealers.  From the eBay auction:
-Exotic Italian design, totally stock from Moto Guzzi 1100cc shaft drivetrain
-Lightweight components: naked sport frame, perimeter front rotor, Ohlins shock, carbon fender, hand welded fuel tank & muffler, projector beam headlights
-This 2002 Furia was the prototype & the first model in the U.S. (production began in 2003)
-Velocity Motorcycles received this Furia & one Sport Twin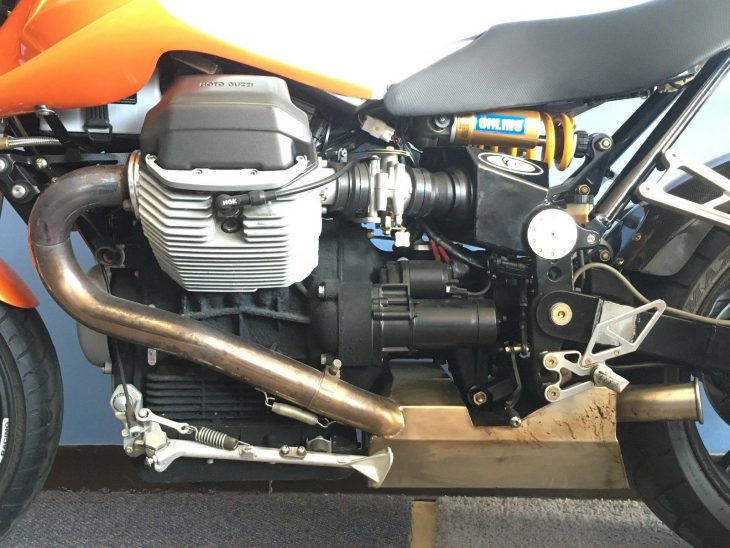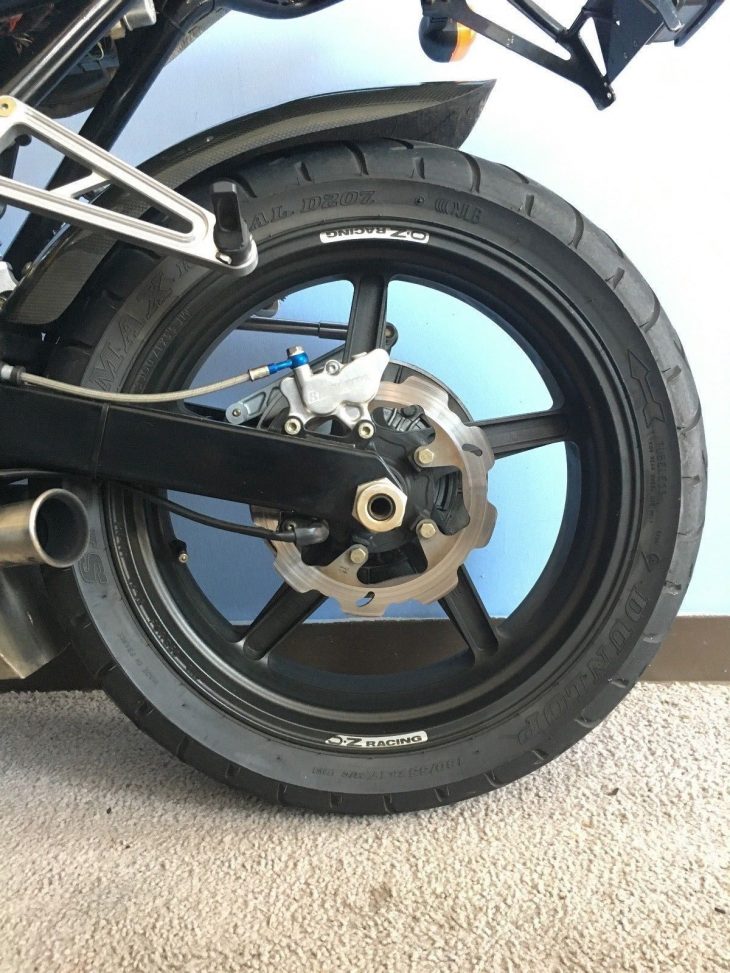 A long runner in the bespoke European segment, the Furia is still in Ghezzi-Brian's catalogue, and is even available as a kit for an owner to modify their own Guzzi.  The fuel-injected drivetrain and strong chassis are known quantities and a good choice for a custom.  Ghezzi-Brian motorcycles have undeniable rarity, and some neat low-volume touches.  Just the thing for a Guzzi fan with exceedingly good taste.
-donn