Designed during one of Benelli's more European revivals, the super-naked 1130 won a small but enthusiastic fan base.  This owner had a garage-full at one time and offers one of the nicest at no reserve.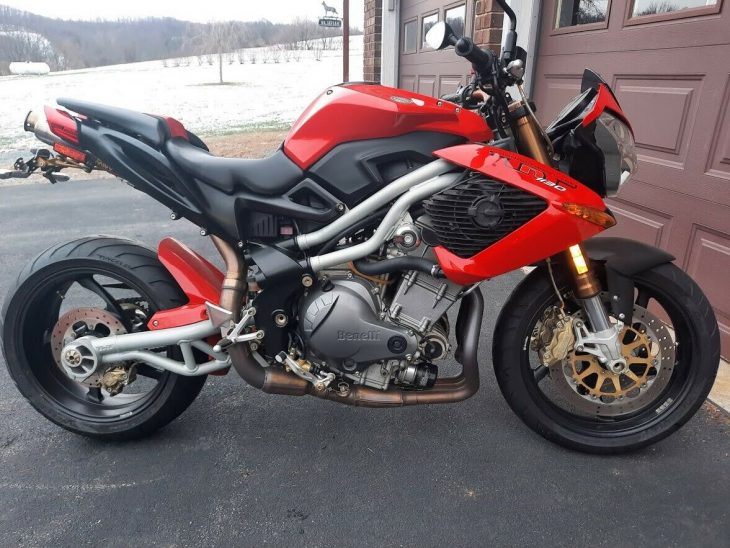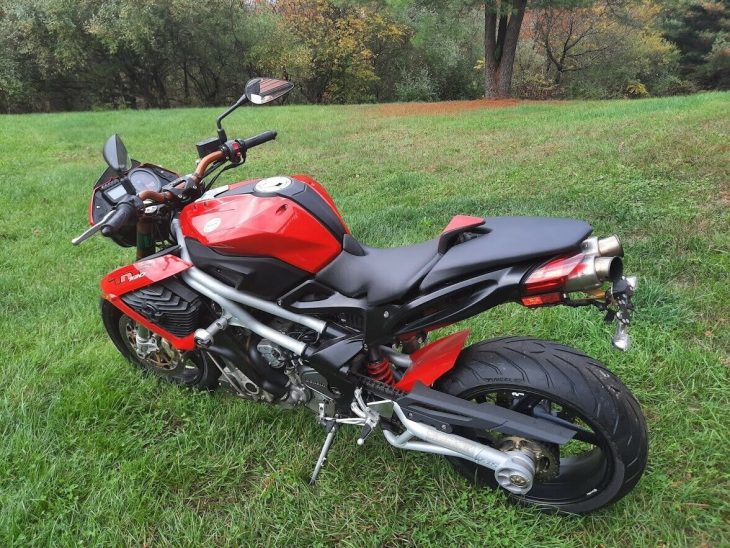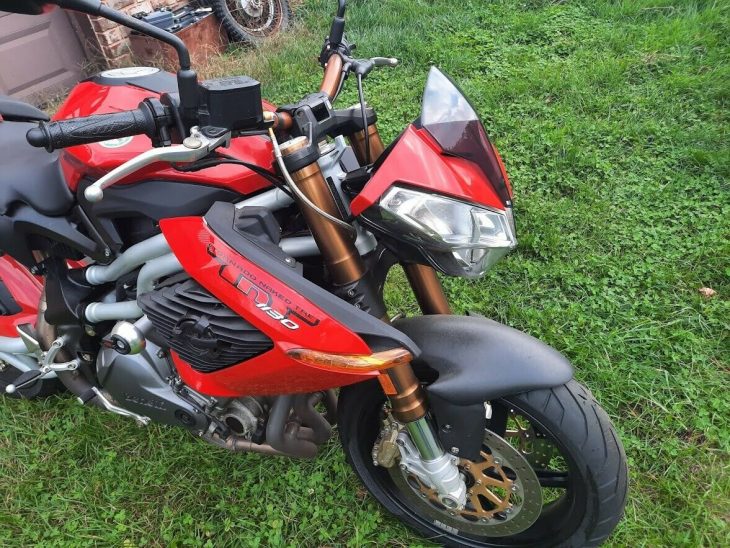 Benelli's 1130 is a triple, using Walbro fuel injection and 11.2-to-1 compression to pump out 129 hp.  The fabricated tube chassis holds the engine from the top, with cast connectors locating the beefed up swingarm.  Marzocchi supplied the upside-down forks and monoshock, with Brembo bringing their excellent 320mm brakes.  A distinctive arrangement of radiators and fans inhabit transformer-ish fairings which also carry the front turn signals.  The headers are exposed but the exhaust works its way up under the seat, with one of the neatest factory license plate mounts ever.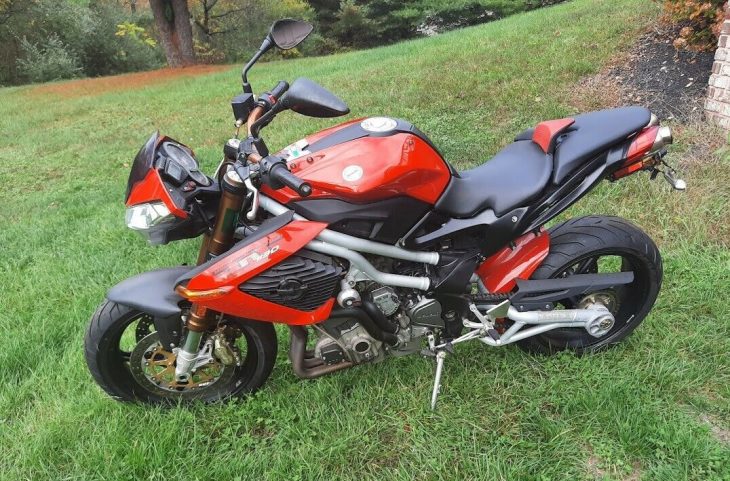 The back roads of eastern Penn. are just the place for this TNT, but between the two owners just under 6,500 miles have elapsed.  Though it's hard to keep a naked bike nice, this one looks excellent.  Just the exhaust has been updated to a two muffler set-up, which might have necessitated the change to the rear turn signals.  Notes from the eBay auction:
These 1130's, like this one, are pretty solid with Walbro injection. They run very well. 

I got this one in 2015.  It was then serviced at Distefano's Performance Center in Imperial, Penna.  Joe was the regional tech rep for Benelli back then.  Its been part of my collection since.

I only put about 100 miles on it.  I never run ethanol and its stored indoors, mostly in my heated basement.

This one has performance slip on mufflers and relocated rear turn signals.  I do have the original muffler (its a single can) and the original tail.  I also have the manuals on CD.

It runs and looks as nearly new.  The battery is fresh, the title is in my hand.
Having a whole corporate history from 1911 until rough times came in the 1980's, Benelli then had some fits and starts which produced their memorable Tre's.  Since Qianjiang took a controlling interest the focus has shifted to smaller bikes.  Still the brand has a lot of interesting bikes in the stable, the Tornado Naked Tre being one of their sportiest.  This owner chose carefully and preserved his 1130 for the long term, which will benefit the new owner.
-donn