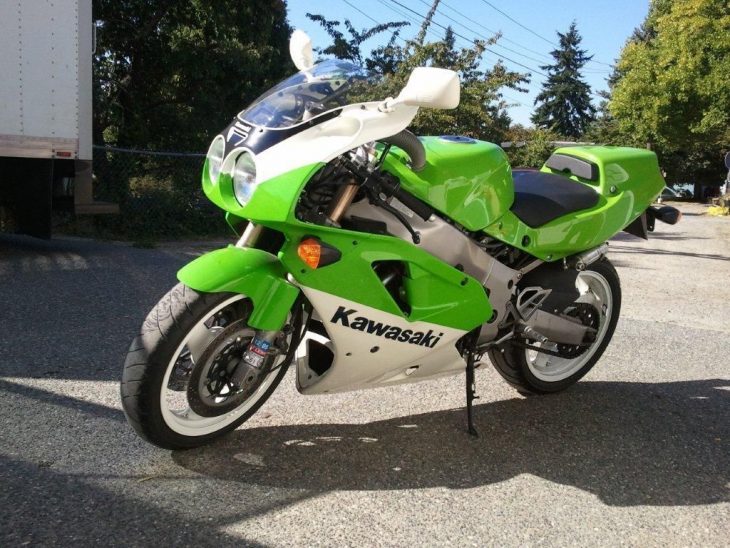 Kawasaki built the ZX7 line for what seems like the last third of the last millennium, ending its run with a reputation for being smooth, comfortable and reliable, but behind its 750cc-class competitors as a track bike. The reputation gained by the later bikes belies the roots laid by the 1991 Kawasaki ZX-7RK. An out-of-the-box racer, the K bikes had 39mm Keihin flatslides, a single seat subframe and adjustable suspension and were a little more than 10 pounds lighter than the standard bikes.
This example looks very well kept, and the odometer shows fewer than 6,000 miles. The pictures leave some detail to be desired, but the fairings appear to be blemish free and the running gear is used, but not filthy. It has an aftermarket Muzzy pipe, but the ad doesn't mention whether the stock piece is available.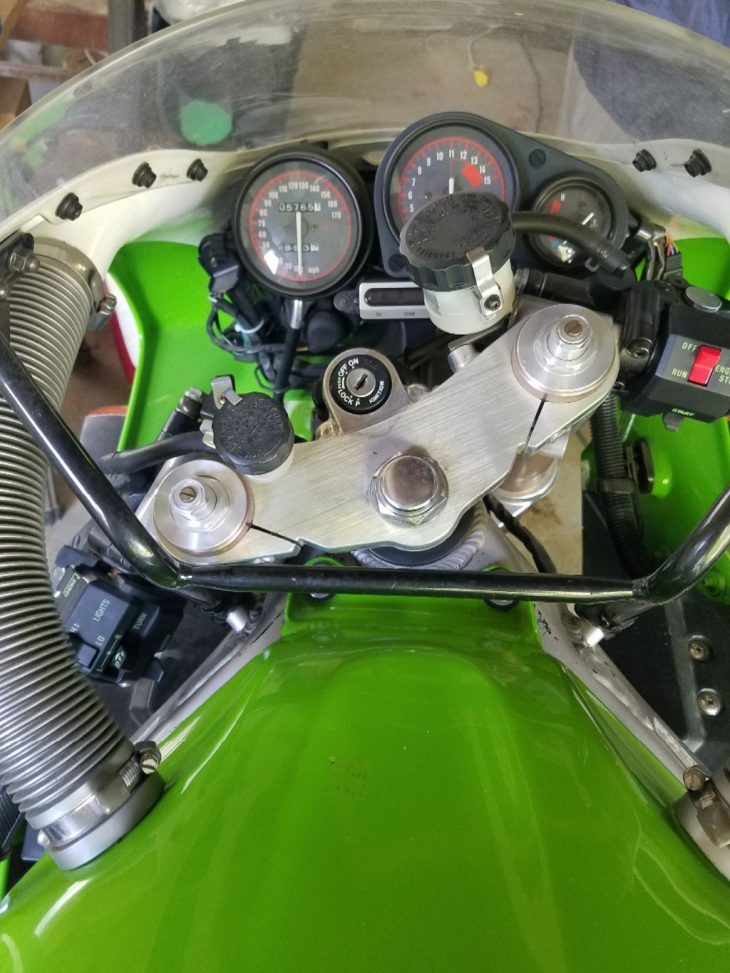 From the eBay listing:
1992 zx7r-k model for sale. Very low miles, very nice condition!! Have not seen another one in as nice of condition ever! No scratches, no seat wear, never dropped, abused or raced since owned by me. Bought bike in 06 with 3,500 miles and been in heated garage ever since. Just had carbs rebuilt and tuned…..bike runs amazing! Will not disappoint! $500.00 non-refundable deposit.
The buy-it-now is set at $9,000, steep for a used sportbike, but the K bikes are rare as hen's teeth, and a cool alternative to the more numerous GSXRs and CBRs.