By all accounts, Japanese superstar Noriyuki Haga has had an interesting career. Starting out in home market racing – including Japanese Superbike – Haga made the jump into WSBK in the late 1990s, initially as a wildcard entry. One of his earliest opportunities was substituting for an injured Colin Edwards, who would later become his teammate. Throughout the years he jumped back and forth from WSBK and 500cc GP, with an impressive record of three second place championships and as a four-time third place championship finisher. And while securing a championship eluded him, winning and finishing consistently did not. His record of 11 seasons with at least one win was only broken this year by Jonathan Rea. And he managed this across a wide range of machinery, including a one-year spell with Aprilia racing the RSV 1000 in a one-bike team. No wins were to be had that year, but Haga's consistency paid off to the tune of 4th in the 2002 WSBK championship. And that is what this Nori Haga Edition Aprilia is all about: celebrating the accomplishments of both Aprilia and Haga.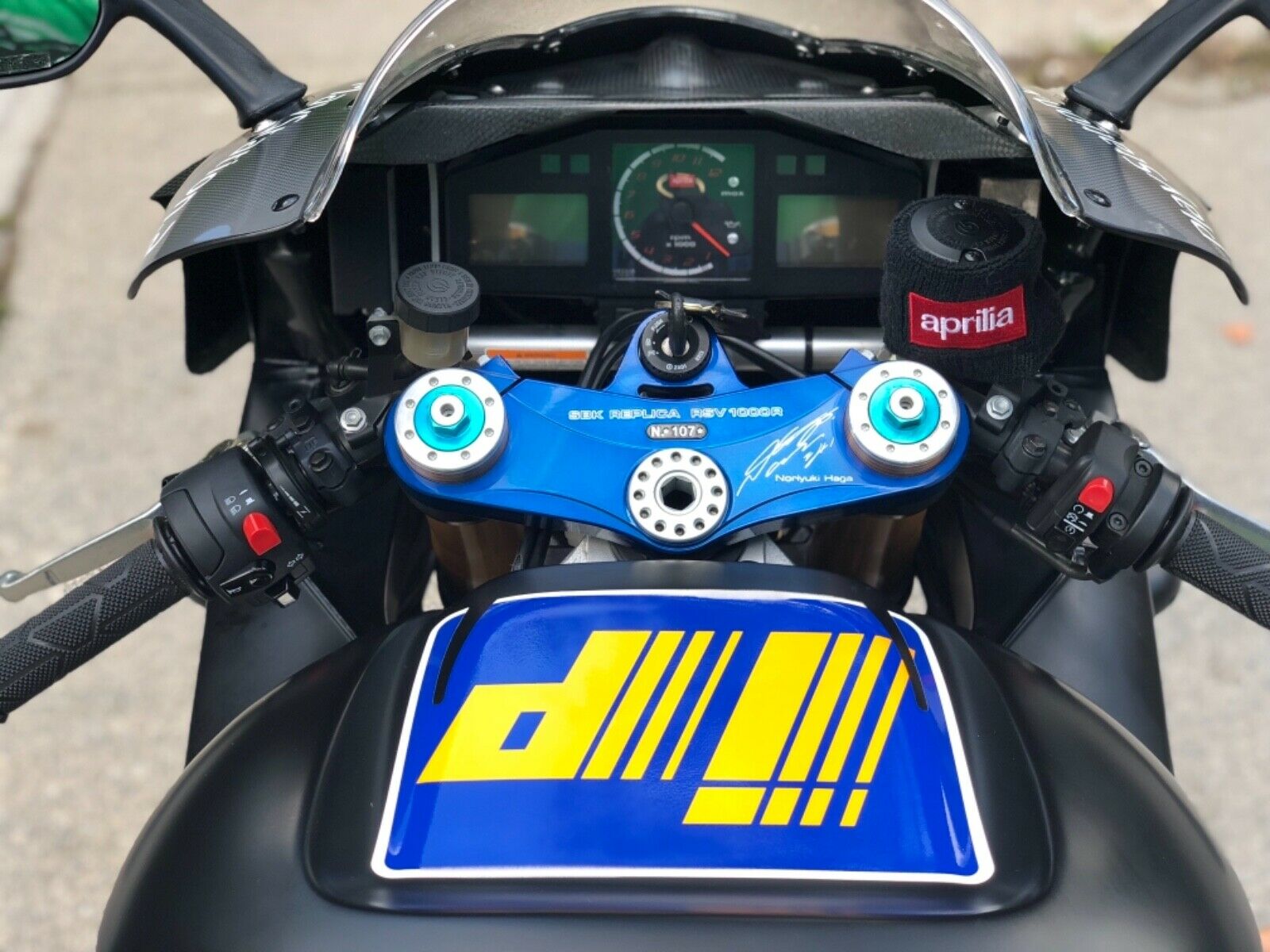 Aprilia is a company focused on racing, and this Haga replica is quite the proof. Outwardly, the bike shares the livery of Haga's PlayStation-sponsored WSBK racer, including number. Underneath the skin the Haga Edition is pretty much all RSV 1000R, which is a pretty stout piece of kit. Based around a 60 degree, 998cc V-twin, expect nearly 140 horsepower to be at your beck and call. Suspension pieces are Ohlins, and brakes are the requisite Brembo units. And while the changes are mostly graphical in nature when compared to a stock RSV 1000R, the build itself receives a color-coded top clamp complete with Haga's dashing signature and a number plate. Only 300 units were released world wide, and only 60 of those were earmarked for the United States. Additionally, as a nod to the racing heritage of the livery, the Haga Edition also came with dedicated race parts (not for street use), which included a full Akrapovic titanium exhaust system and a corresponding injection unit programming chip. Installation of the race kit drops nearly 7 lbs from the bike, while adding approximately 10 horsepower. Win!
From the seller:
The look, sound, and ride of this bike are amazing! Low mileage, two mature collectors have owned this bike. It was imported to Canada in 2018 from Tennessee. Always stored temperature regulated space, it has never been in an accident and is in perfect running order. If you are looking for an amazing classic V-Twin Italian race bike, this is a rare find. #107 of a 300 bike production run. The tires are only a year old, recent oil change, and head bearings replaced. This bike is in 100% stock form, passed import safety inspection without any issues and is ready to ride. I have multiple bikes and I am looking to sell this to make room for another. (4250 mi / 6800 kms)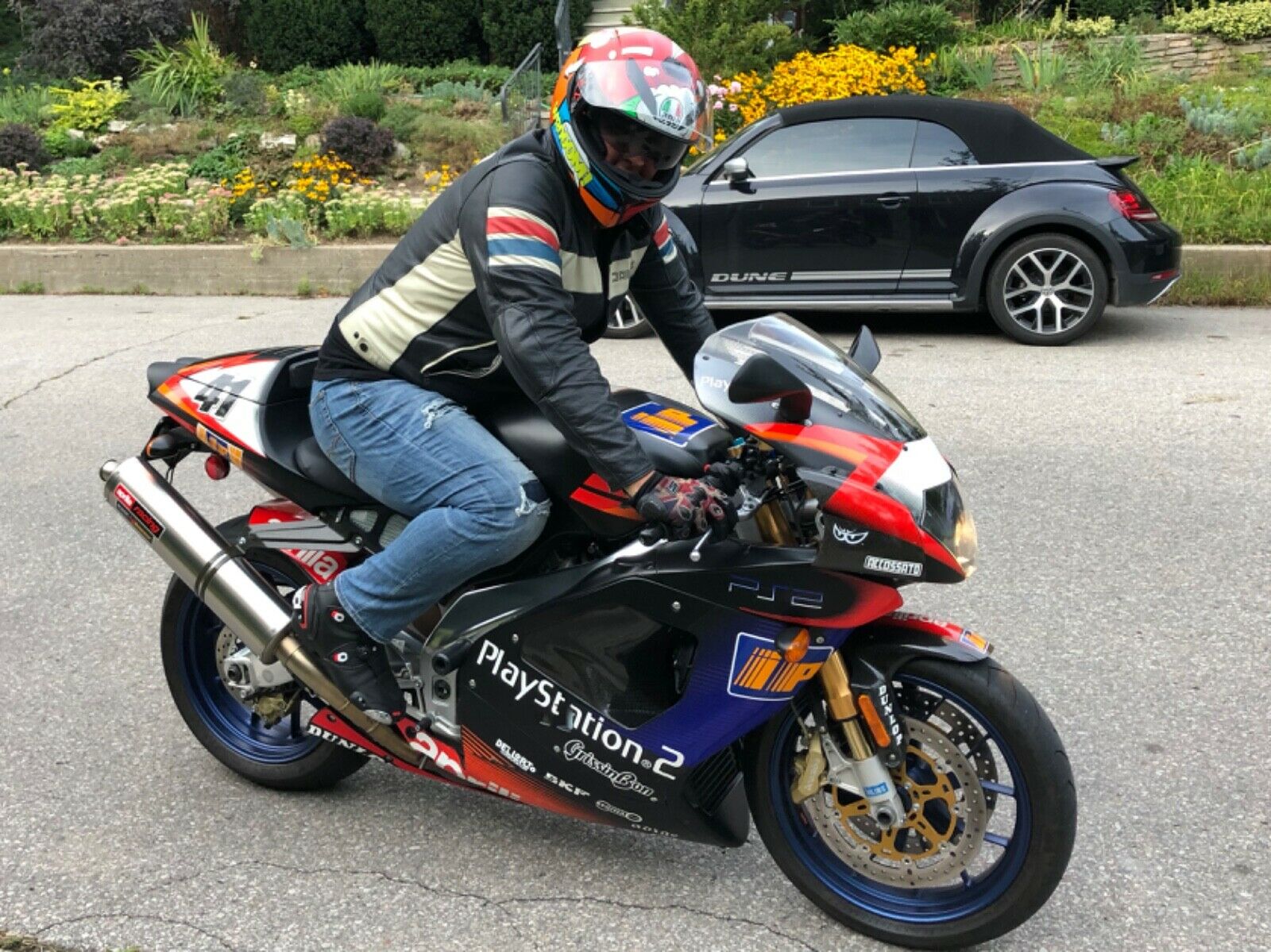 Noriyuki Haga followed Aprilia into their fledgling MotoGP foray, teaming with Colin Edwards on the ill-fated RS Cube machine. One year of that was enough, and he returned to WSBK, riding for a number of different manufacturers. But none provided the fruits of victory, nor the fruits of a race replica offering. That makes this Aprilia race replica something special. Not only is it undeniably rare, it celebrates one of the best Superbike riders to never win a championship, and looks awesome to boot. With only 4,250 miles on the clock, this bike is clean and looks near new. Interested parties should jump over here quickly, as this Canadian-based example has a nearly-free opening ask, and needs a new home. Check it out, read up on the specs, and then bid to win (just like Haga). Good Luck!!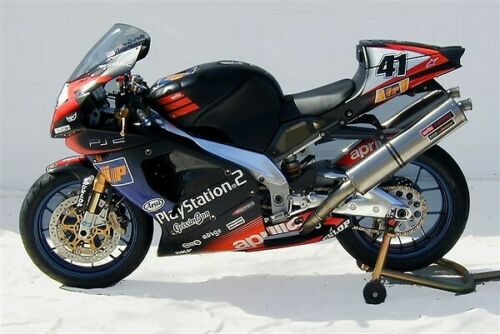 MI