Warning!
This post is in our archives. Links in this post have been updated to point to similar bikes available to bid on eBay.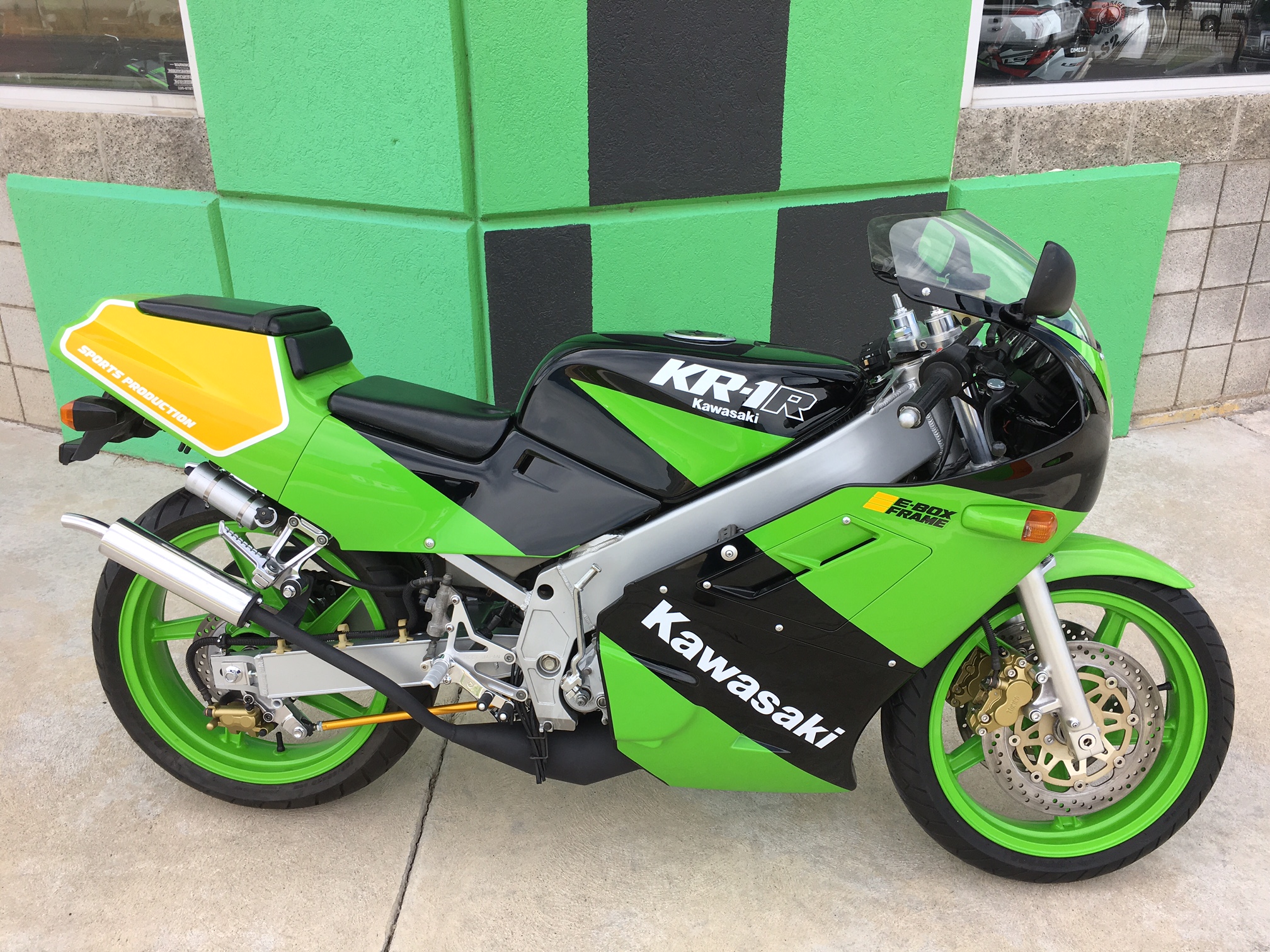 It may take you a little bit to pry yourself away from this first picture. It's OK, I'll wait a moment. Yes, that is an honest-to-God, freaking *original* Kawasaki KR-1R. The rarest of the rare of the quarter-liter smoking set has arrived, and this is your chance (and likely your only chance) to score one of these "what lies at the end of the rainbow" sort of machines. KR-1 examples are few and far between these days. The "R" spec – as it does with all other mega cool bikes with sporting intent – kicks things up a notch into crazy uber collectable mode. With KR-1 models coming across our pages so infrequently, it should be no surprise that the one and only KR-1R seen here on RSBFS was over 6 years ago (and based in England). Today, we are thrilled to bring you what must be one of only a handful of KR-1Rs that live here in the US – and this one is titled for street use.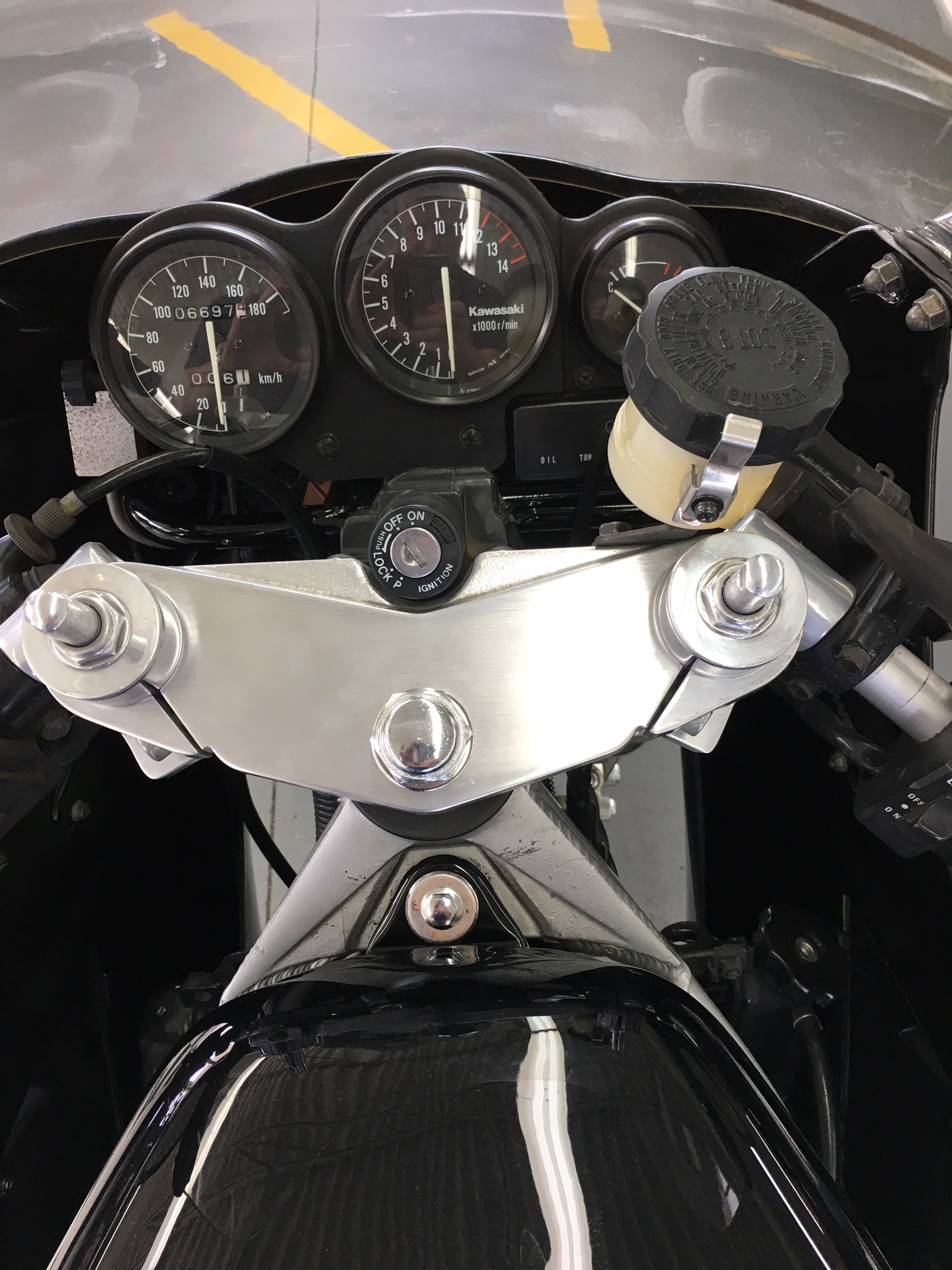 You might wonder what's the big deal about the KR-1R. Visually, it differs little from the lesser KR bikes. They all share the same parallel twin, reed valve inducted 250cc two stroke power plant. This motor, while not the trendy v-twin variety, has the distinction of being the most powerful of the 250cc smoking set. When it comes to bragging rights, the Kawasaki hits hard. Fun fact: A KR-1R holds the speed record at Bonneville for 250cc production motorcycles. The KR-1S is slightly different from a base KR-1 by color scheme and wheels. There are also bits that you cannot easily see, such as improved suspension components and chassis modifications (all KR models have an aluminum chassis, naturally). Take the KR-1S, add larger carbs for even more power, bolt on a close ratio gearbox and stronger clutch springs and you have one of the approximately 180 KR-1R Kawasakis in the world. It goes without saying that the KR-1R has a unique paint job with its nomenclature very, very clearly stated. All "R" model bikes were domestic (Japan) only machines.
From the seller:
The bike came from a Kawasaki collector in Japan. Motor is all stock. Stock carbs,
stock airbox, stock heads, ect all confirmed OEM Kawasaki. Fairings 100% OEM.
Windshield appears to be OEM. Two Keys.

Previous collector has cosmetically customized this KR-1R with Kawasaki OEM green
front fender, Beet rear sets and Beet exhaust and mufflers. Some suspension
components have been polished.

The bike has been professionally resprayed. Being a Kawasaki dealer with ties to
Japan, I was able to source OEM decals and correct paint codes. The paint job was done correctly. You may notice, The lower air vent was not blacked in like you see other KR-1R's on the internet. The green and black paint lays over the air vent with a 50/50 split like it came from the factory.

All three brake calipers were sent to Powerhouse in England for complete
refurbishment. Powder coated, new seals, pistons, pads, ect. because they were old
looking. I have all the original brake parts that go with the bike.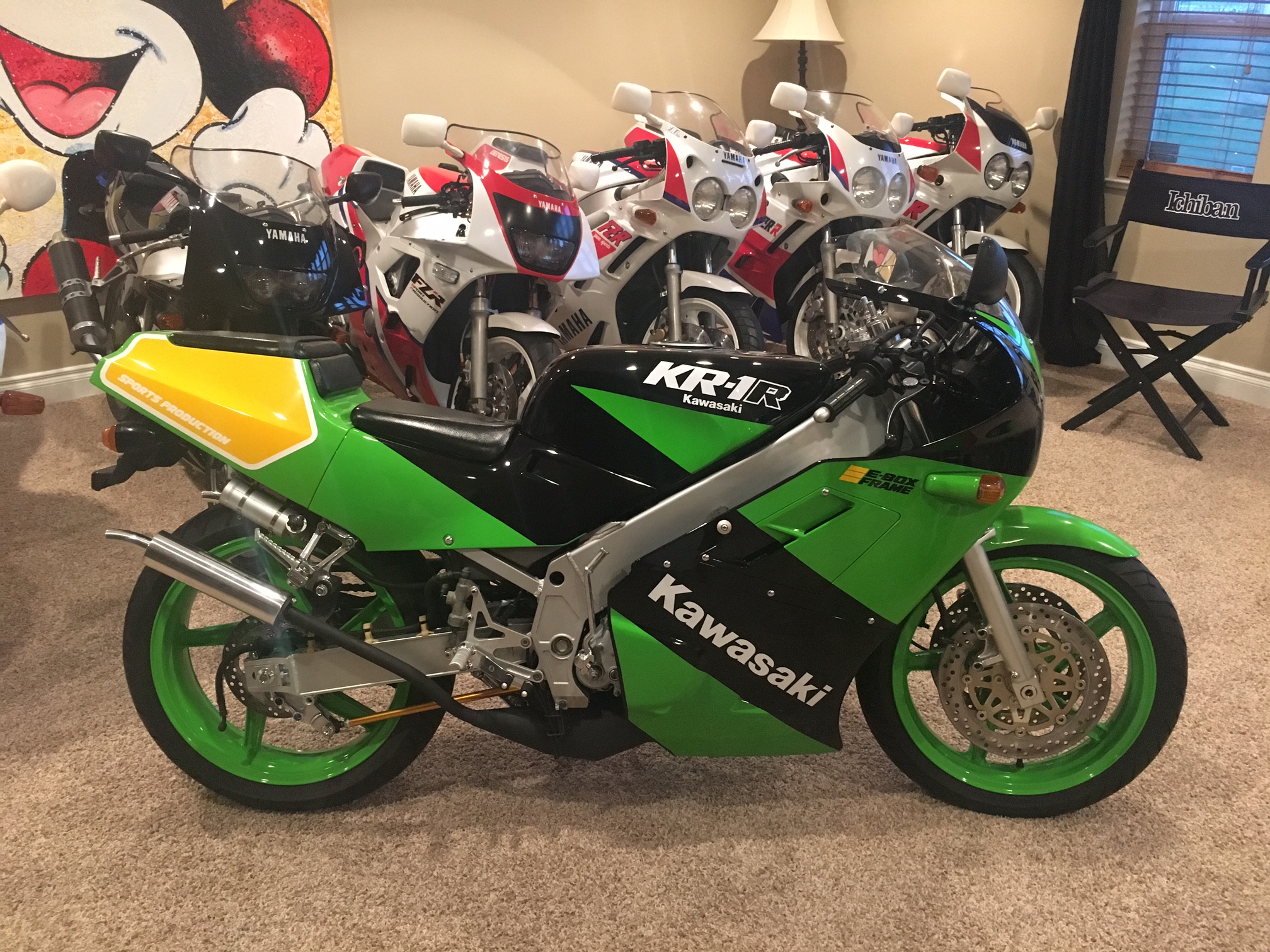 More from the seller:
Bike has newish tires, Dunlop GPR's, new brake fluid, new coolant, new oil, new
battery. Bike runs flawless at sea level and a little rich at my 4500ft elevation.
Bikes runs perfectly.

Bike comes with Utah title and is titled as a street bike for road use. I am looking
for offers over $20K – highest offer wins the bike. Potential buyers can contact me via email with offers. Only 180 bikes were made and this one is a very low serial number. Complete Serial number won't be published.

Price: Accepting offers over $20,000

Deadline: July 1, 2017

Contact: rmurangemasters@aol.com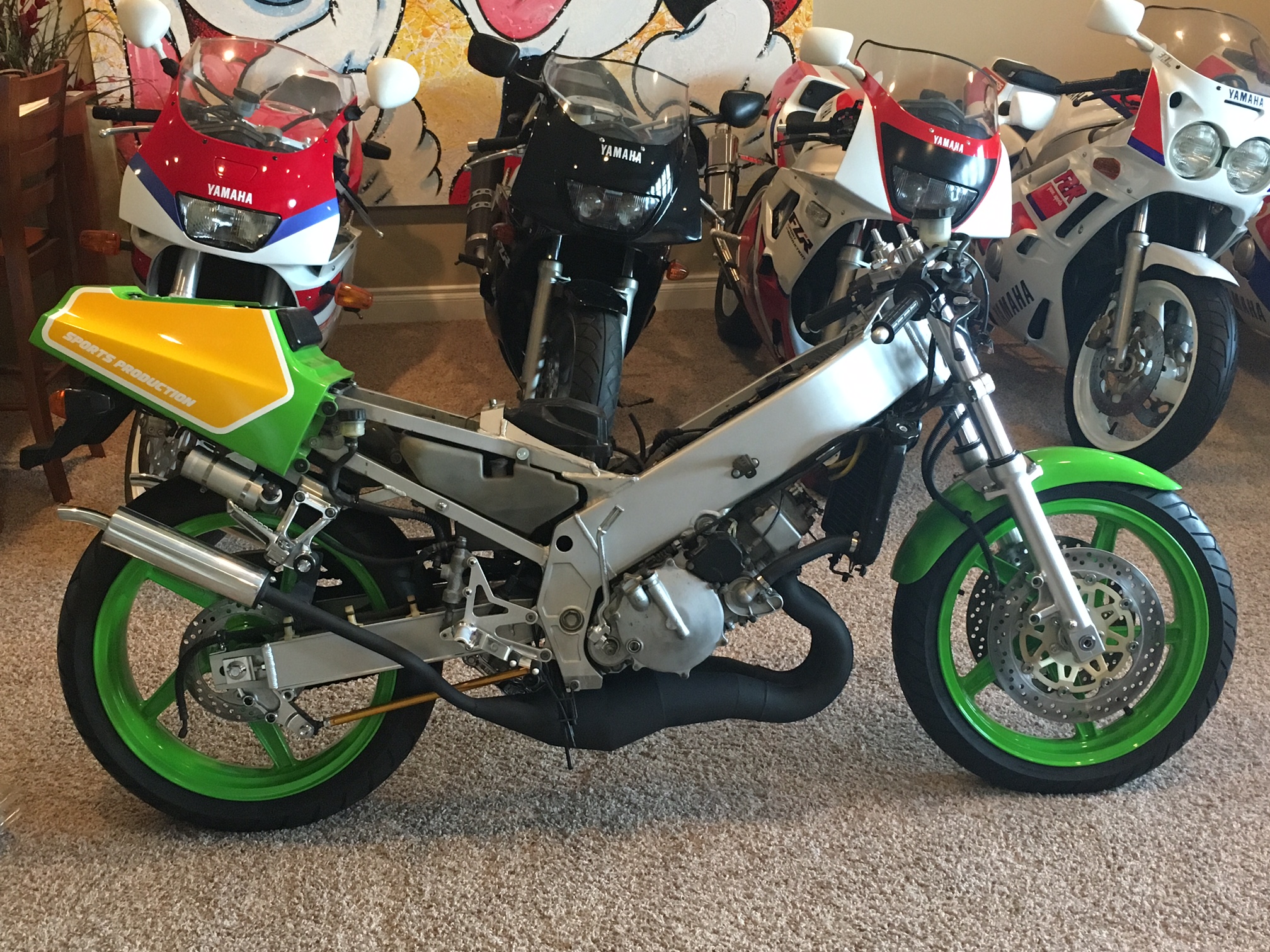 If some of the pictures look familiar, you will notice this is indeed the same Utah collector (and Kawasaki dealer) that recently thinned out a number of exotic machines (some purchased by RSBFS readers!). Gary states that this KR-1R was a crown jewel in his collection, but it is time to move on. There are A LOT of pictures, and I've included as many as possible. If you are serious buyer and there is something that you want to see, ping Gary for more details. Word from our readers is that Gary is great to work with and the purchased hardware shows up looking as advertised. That is good to know, especially when dealing with what may be the only US-based KR-1R with a street title.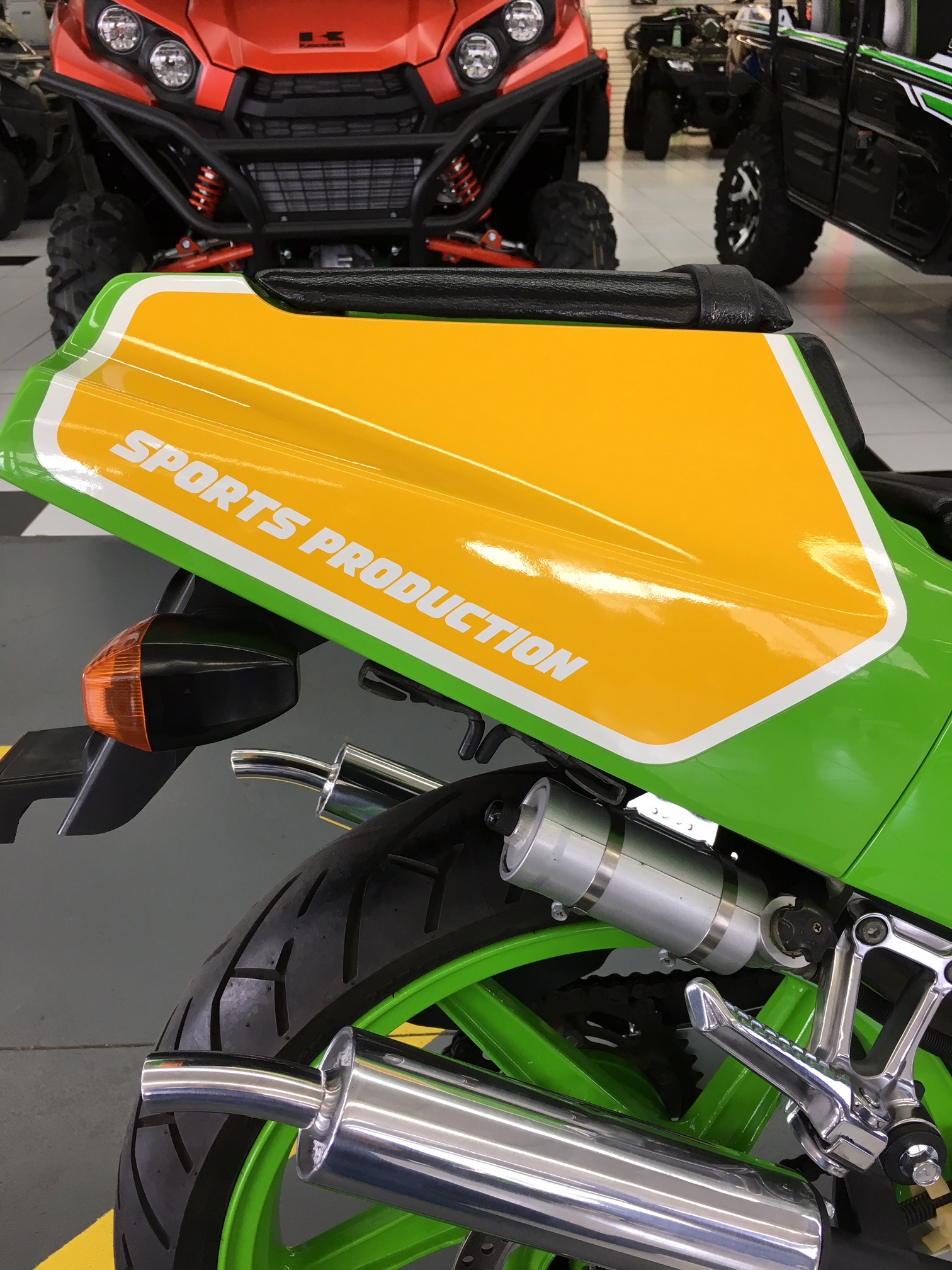 Values are hard to come by when so few examples change hands, but I can assure you that $20k is a bottom dollar bargain number when it comes to a clean and sorted KR-1R (if you can even find one). This bike looks fantastic, and is one of the more rare models you might hope to see on RSBFS this year (or the next). So if you have a spare kidney laying around that you're not really using, NOW is the time to reach out to Gary (rmurangemasters@aol.com) and make a deal. Good Luck!!