Part of a Portuguese collection, this excellent NS400R is a rare three cylinder two-stroke. In ready-to-display condition, its combination of peaky power and light weight seems too promising not to at least try.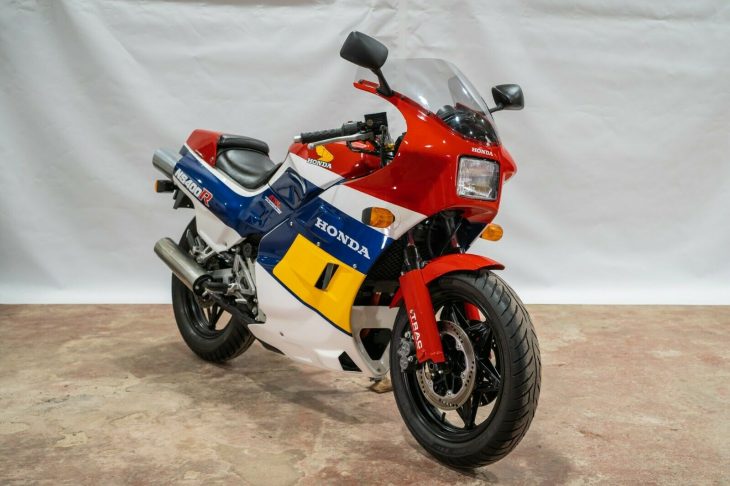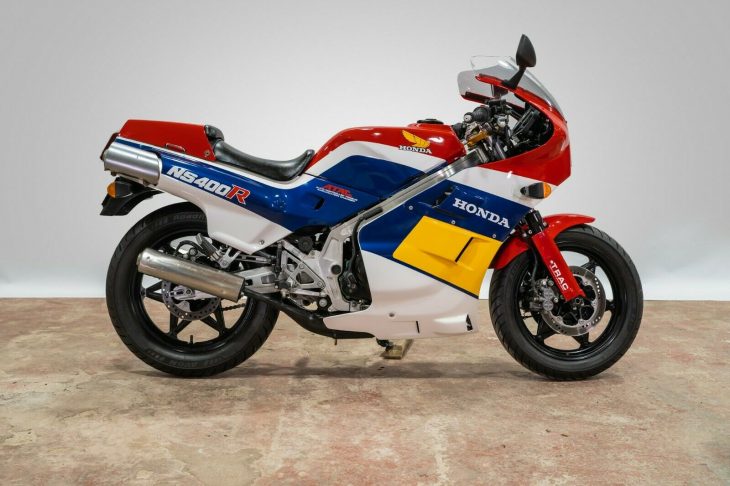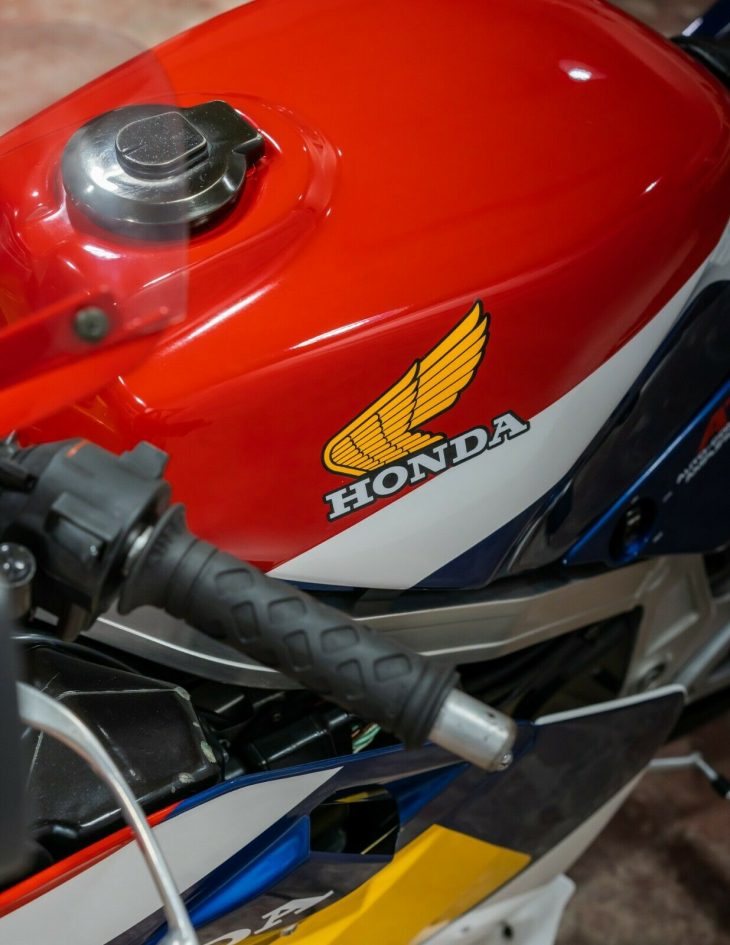 Transferring concepts directly from Freddie Spencer's GP bike, the 387cc engine has two forward cylinders with a middle vertical, providing a relatively smooth 72 hp.  The torque band is extended by Honda's Automatic Torque Amplification Chamber system, which helps the engine breathe at lower rpm's.  It has an early adoption of the alloy chassis, and anti-dive forks based on brake application.  More and better tires are now available for the NSR's staggered 16 and 17-inch wheels, which are very light Comstar variants.  The livery is a great commemorative and just needs a big number 1 in the yellow panels.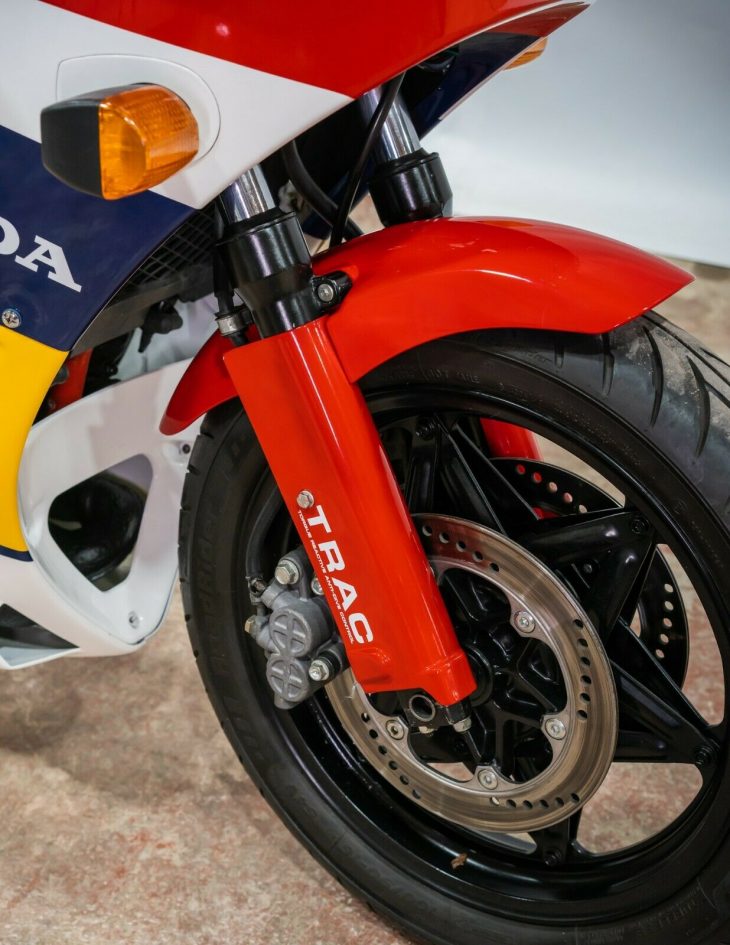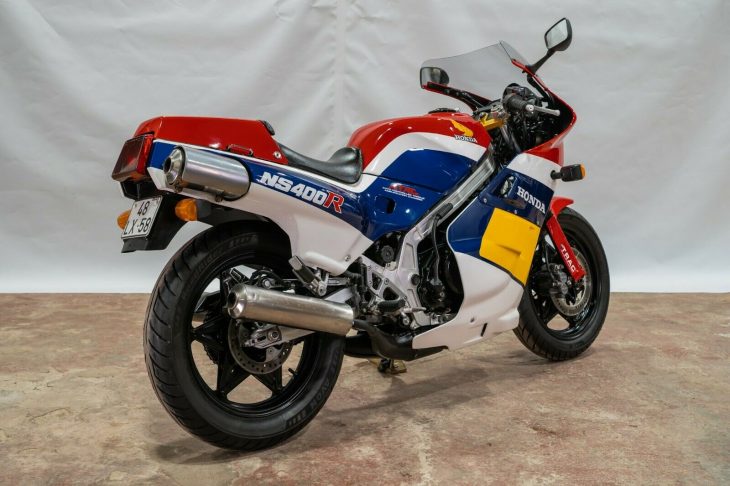 Original right down to the exhausts, this NS400R presents beautifully and could be in the garage or the studio.  Francisco represents the collection and has these comments in the ebay.uk auction:
Very Good Condition. Nothing to do.

 

Year 1986 with 30,000 km

 

Portuguese Documents

 

Please feel free to ask me more pictures or videos.
The asking price for this NS400R is £10,000, about $12,750 today. 
Francisco requests offers through eBay or by email – here -.
Though they could've marketed a fire-breathing 500 smoker, Honda toned it down to the point where a mere mortal rider can have a ball on the NS400R, and leave most of their friends in an aromatic blue cloud.  Recent auctions have put NS400R prices in the range of four times the original MSRP, but rarely with this example's cosmetics and very original presentation.
Francisco can also be contacted via cellular on 011 351 9 1652 4741.
-donn