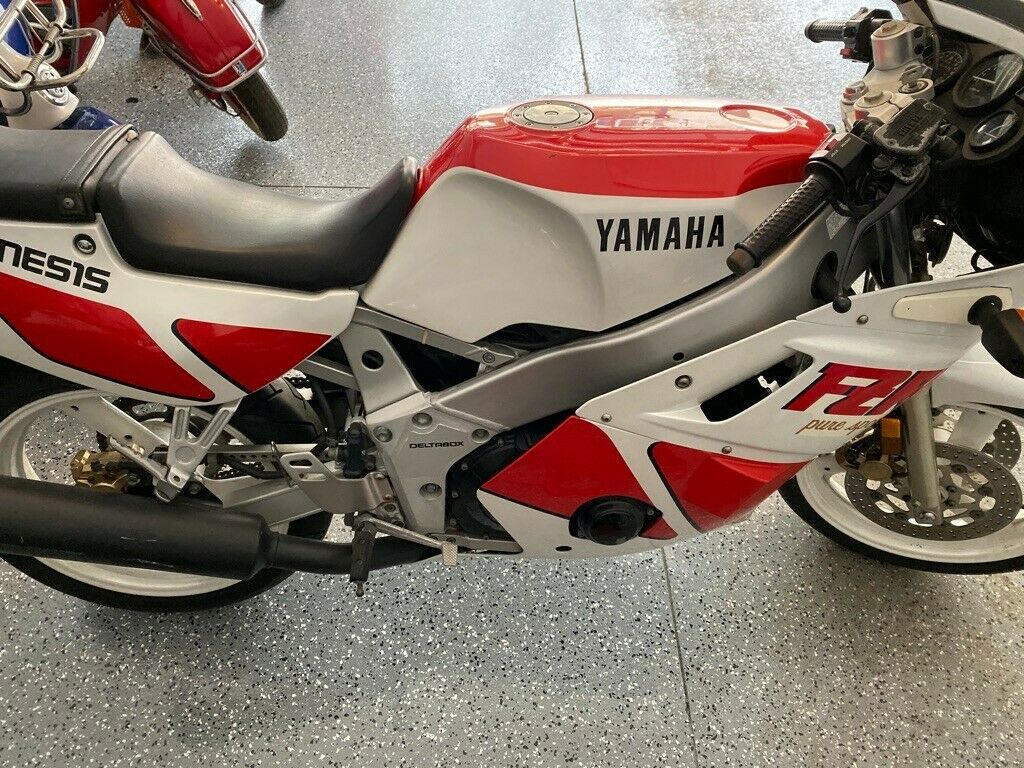 In today's world, the thought of a serious, small bore sport bike is, well, normal. With the Kawasaki 250/300/400 Ninja series, the Honda CBR250/300R, the Yamaha YZF-R3 and the KTM RC390, there is no shortage of sharp handling and lightweight quasi racers. However this was not always the case here in the United States, where anything sub-600cc was considered a budget starter bike for the masses; built more for a price point than an apex. We all know the benefits of lightness, drilled into our head by the likes of Colin Chapman and the astounding performance capabilities of the foreign 250cc two strokes. This of course lead straight into the build up of the grey market bikes that we all know and love, and the trend that started RSBFS. And somewhere in all of that, Yamaha introduced a vanguard motorcycle to our shores: the FZR400. The FZR400 was everything we said we wanted – perhaps not quite as sharp as some of the smokers, not quite as trick as the NC30, but very, very capable – and somehow buyers turned up their noses at it. Sales lagged from 1988 through 1990, and then the party was over. Today, these are recognized for what they are: a rare, and sweet handling machine deserving of attention. Prices are starting to reflect the new attitude.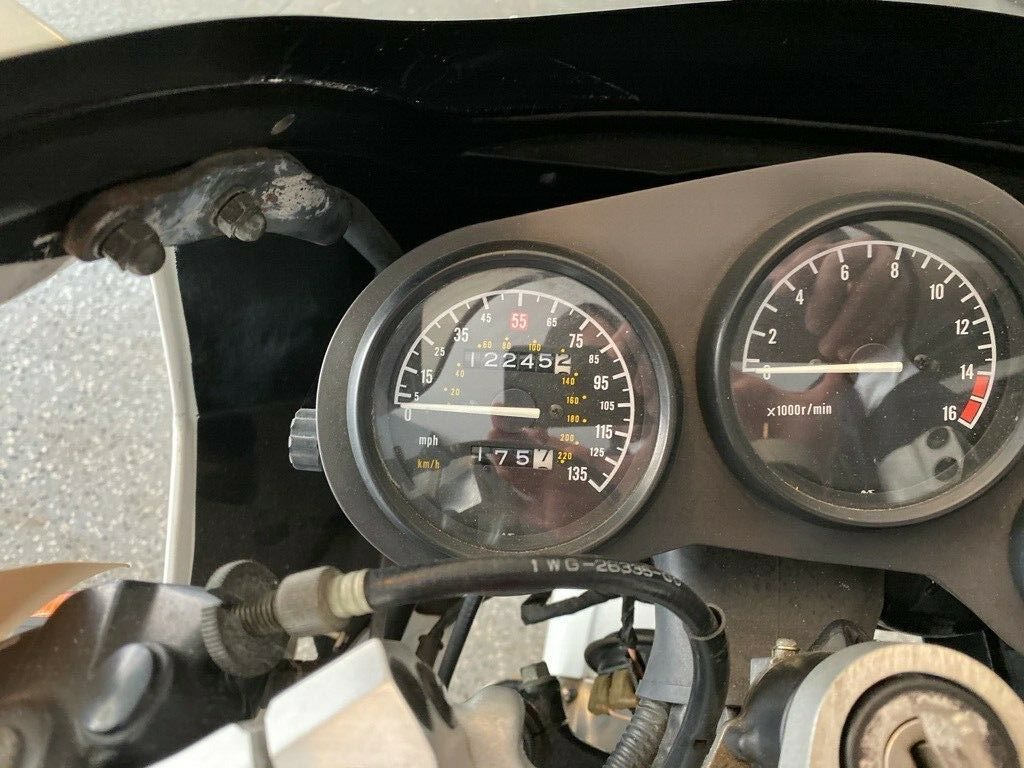 Unlike the more sophisticated Honda, Yamaha retained a standard inline four. However this was no entry-level machine, and contained technology and features that were improvements over its bigger brother, the FZR600. For while the 600 class bike made due with a steel frame, the 400cc had a full-blown deltabox chassis made of aluminum. That kept weight down – way down – with a claimed 346 lbs dry. With a blend of light weight and decent power (64 hp claimed – with a 14k redline), the FZR400 rider needed to make good use of the six-speed gearbox to keep with bigger bikes on the straights, but excelled in braking and cornering when compared to larger machines. It is no surprise that many, many FZR400s found their way onto the racetrack; these were weapons in the right environment.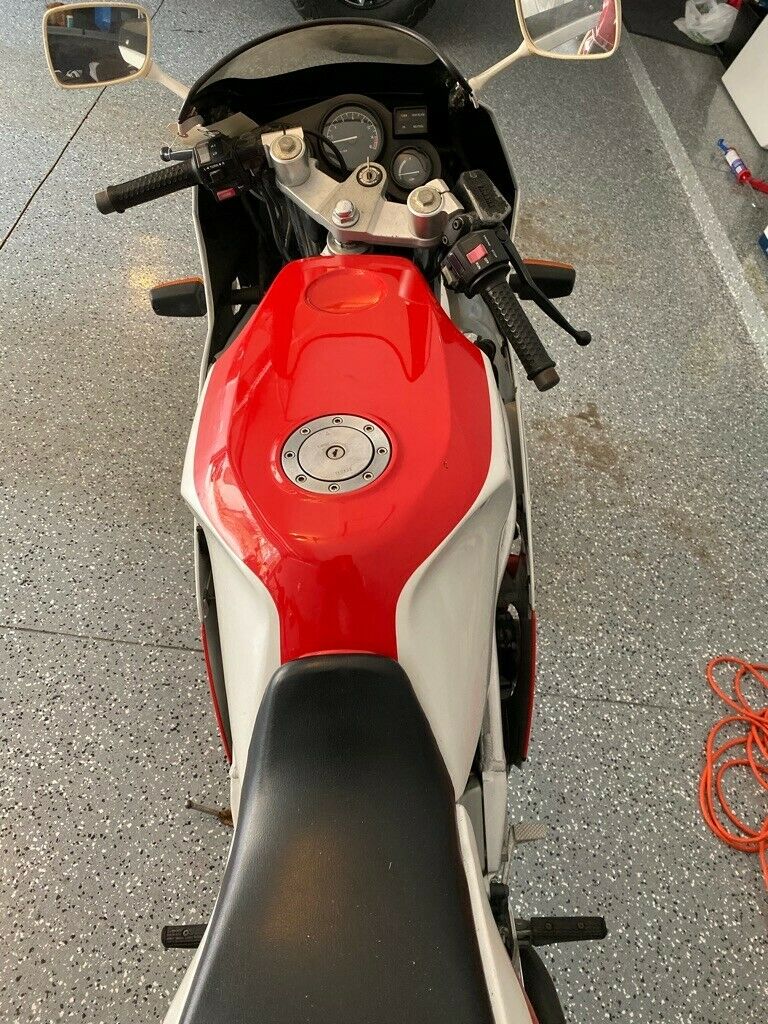 From the seller:
1990 Yamaha FZR400 . Condition is Used.
This Bike was bought in an auction from a private colector and te reason to buy was to add tis bike to my private collection. Although because of another current projects i will pass and move forward with others .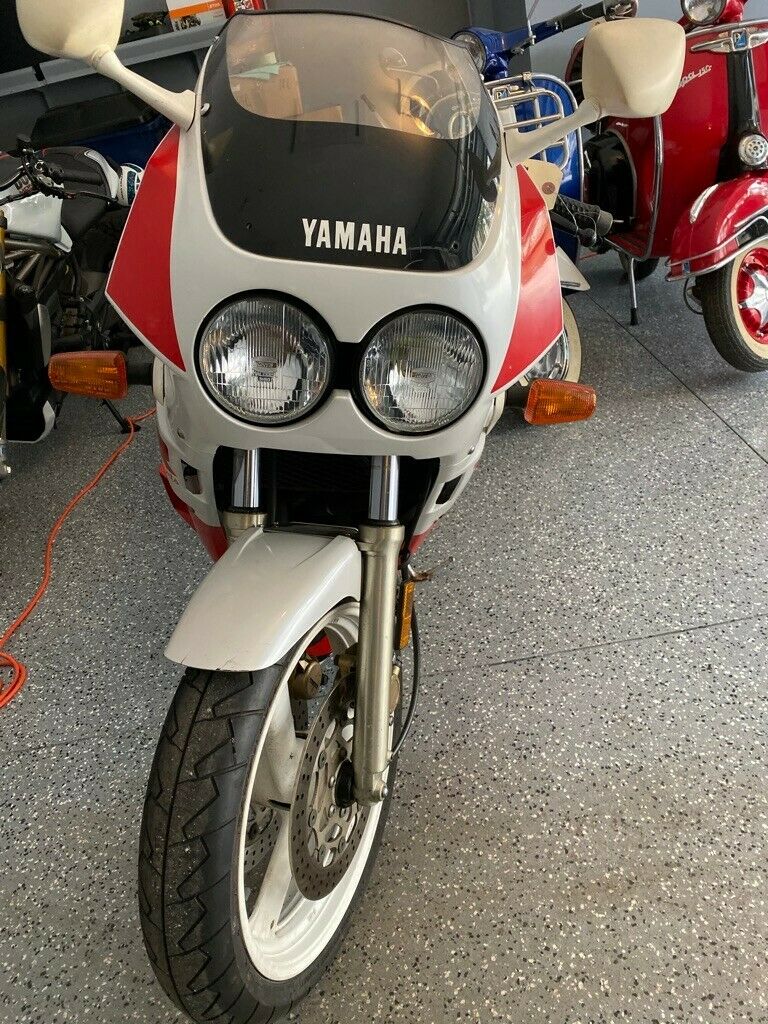 These days the FZR400 is not a high dollar machine, but scarcity of parts and good options has helped elevate the pricing somewhat. This is especially true for exceptionally original machines. But even then, a FZR400 will put a smile on your face without breaking the bank. Today's particular machine is a mixed bag, to be sure. There are a few inconsistencies in the advert, too few pictures, and the pictures that are there show a solid – but rough – project. The seller lists this as a 1988 model, but calls it a 1990 in the text. Decoding the VIN indicates it is a 1988 model. There is both some rash on the bike, as well as a few clean looking bits. The rear mudguard hasn't been cut, and the pipe looks to be stock. The 12,000 some odd miles don't appear excessive, making this a potentially good project bike. I'm sure that is what the seller originally had in mind.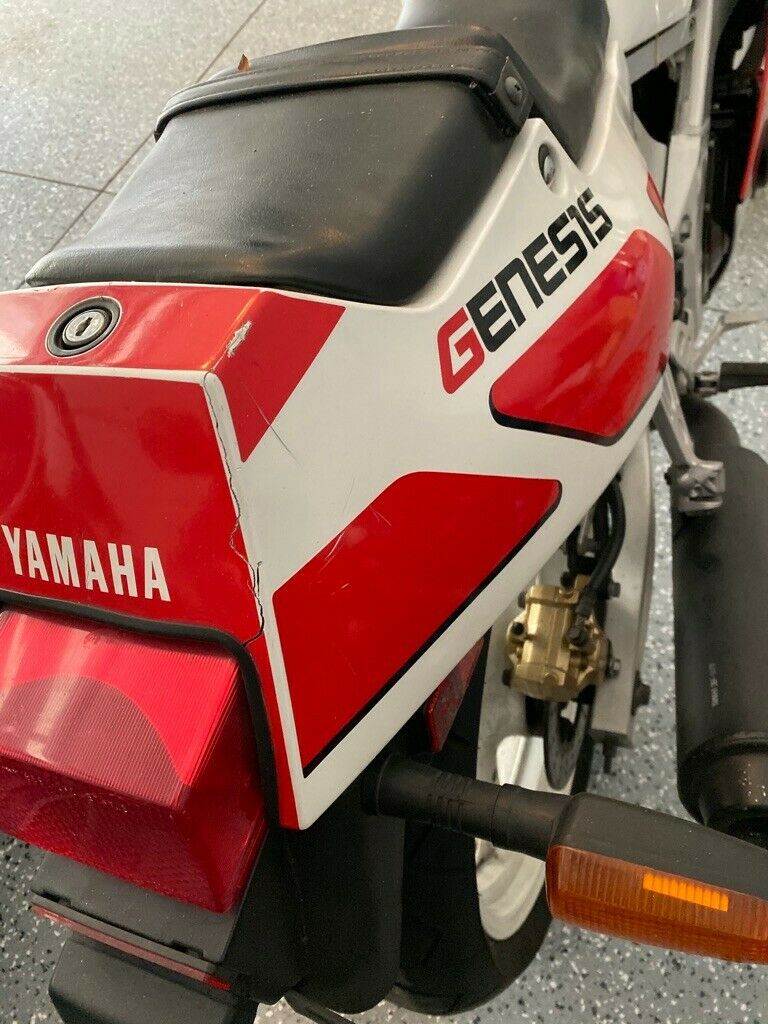 So if you're looking for something to do this winter, check out this FZR400. Zero bids thus far on a $3,000 opening ask AND a reserve in place. This is a higher starting price than most 400s in this condition, but depending on where the reserve is set this could still turn out well. If you're of smaller stature you will be amazed what you can do on one of these amazing machines from the late 1980s. Research, ask questions, and let us know if you win. Good Luck!!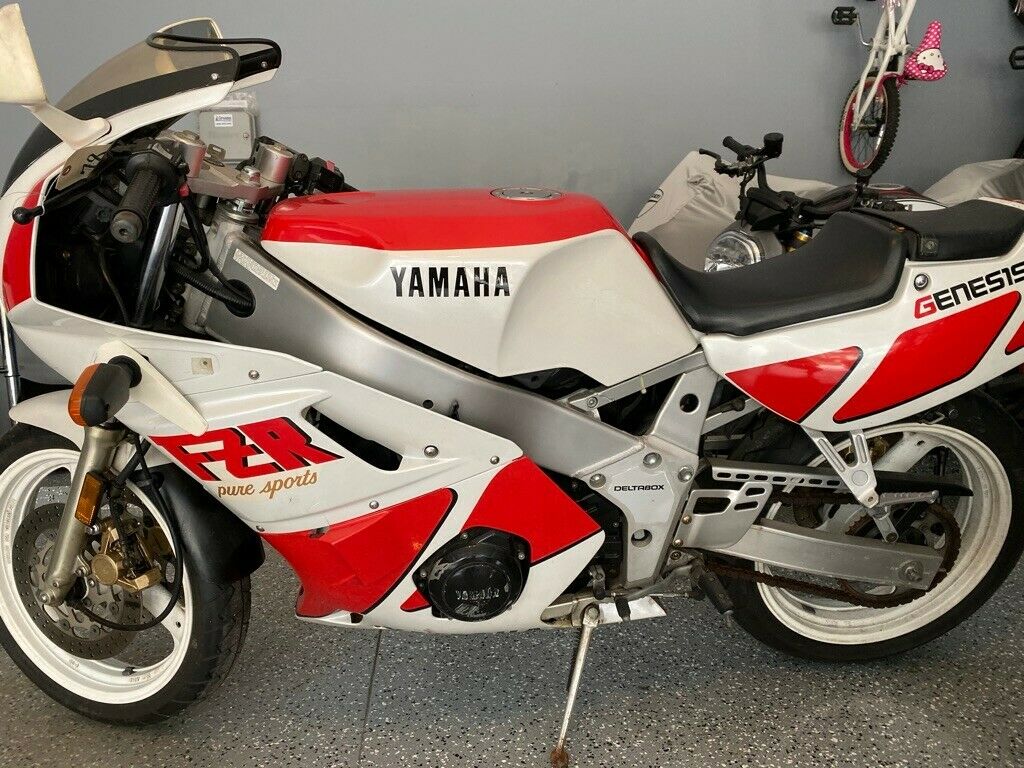 MI