For Sale: 1985 Kawasaki KZ1000 R Eddie Lawson Replica (ELR)
Today's find is a *relatively* rare '85 Kawasaki ELR. The part that really gets me is that this bike is located in Budapest, Hungary. How did a replica model of what was a very US-based AMA Superbike competition find its way so far from our shores?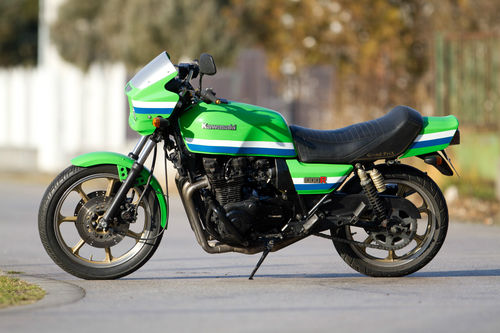 I would think that a US racing commemorative bike (highlighting Steady Eddie's '81 and '82 Superbike championships) would not translate well in other countries or languages. While it is true that racing is universal, the regional specifics are sometimes lost in translation. Note the comments from the seller, below. Ten points to whomever spots the error first.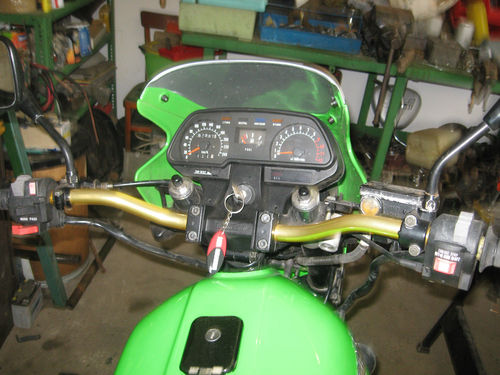 From the seller:
Model year: 1985
Engine size: 1000 cc
Number of cylinders: 4
Power(PS): 125
Mileage: 59306 km
Condition: Perfect, completely renovated
Documents: with documents

Description: In honor of the Australian world champion, Eddie Lawson the Kawasaki factory made this limited edition, signed by the world champion on the seat. 4-in-one Kerker exhaust, gas adjustable suspension, the unique design based on the motor of the champion. Completely new chain set, new tires, new brake pads, registration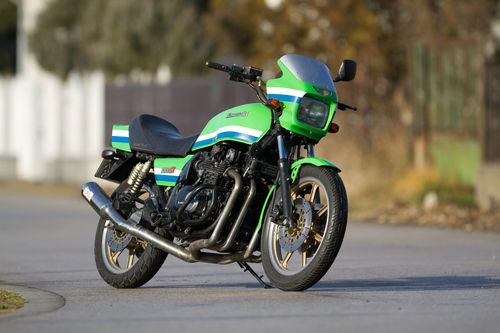 These ELR models are not exactly a dime a dozen. Sure, they lack the homologation exclusivity of a RC30/45 or OW01/02, but neither are they common. Prices are reasonable, and this bike has apparently received some restoration treatment under care of the current owner. Mileage is higher than most we have seen (approximately 37,000 miles when converted from KM), but this is not usually a deal killer on the KZ-based powerplant.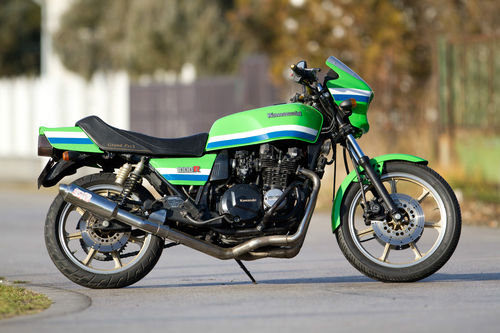 This auction is going on right now, and the asking price is a very reasonable $3,650 – or best offer. This deal is going to be far sweeter for our European readers who have less distance to travel, as shipping this back to the US will not be cheap. But count on RSBFS to scour the globe to find those rare and collectable models, wherever they might be! For your chance to check this one out, click the link and jump over to the auction. European delivery of an ELR in Hungary anyone?
MI