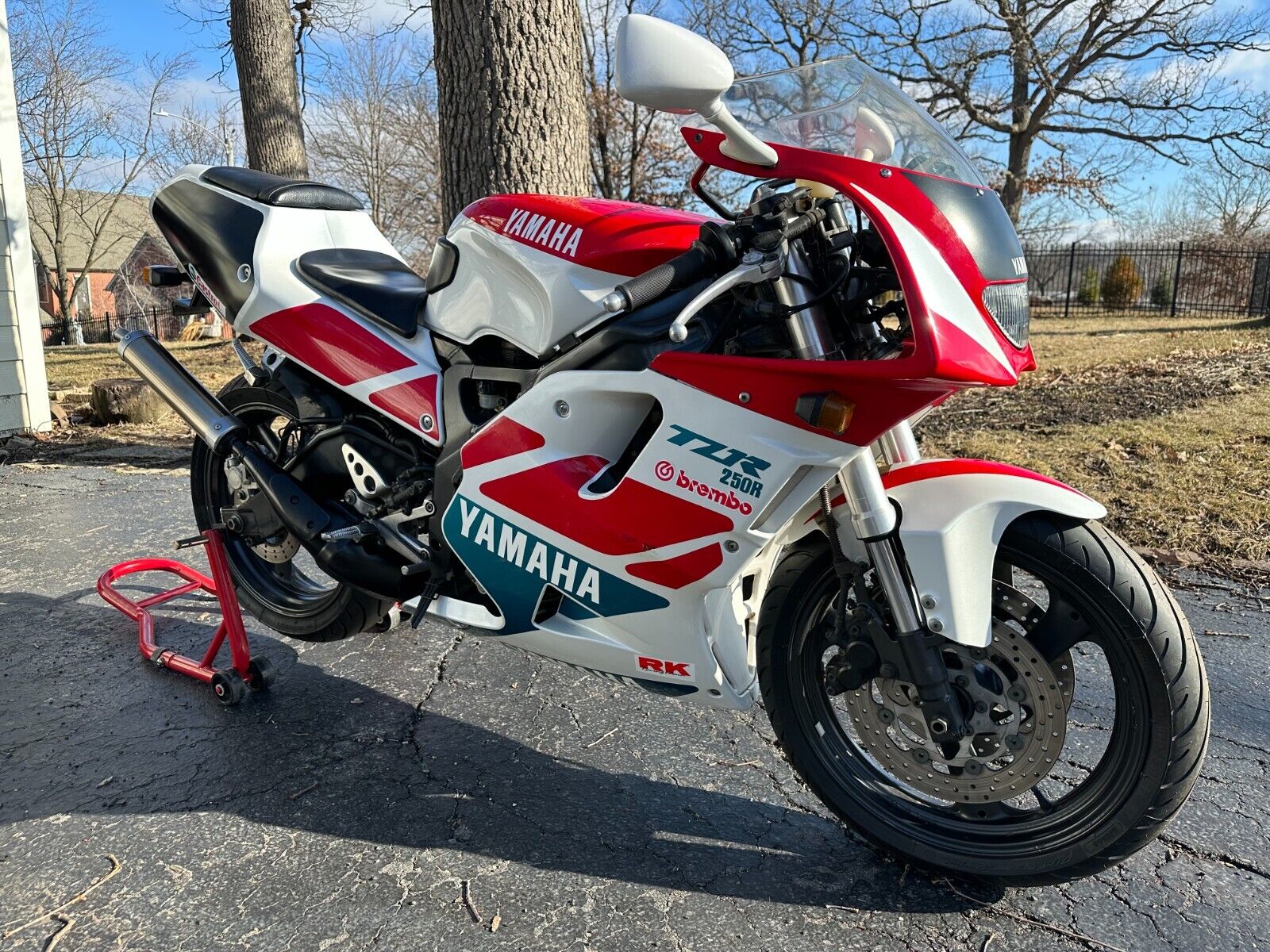 If yesterday's '91 model year TZR250 in the muted grey colors didn't quite get your motor running, how about a fresh-from-Japan '92 model year in the bright and cheery white/red livery? This is a bike that looks like it is going fast even when it isn't, and as a 250cc v-twin two stroke pushing a lightweight, aluminum-framed sport bike, it could actually back up those looks.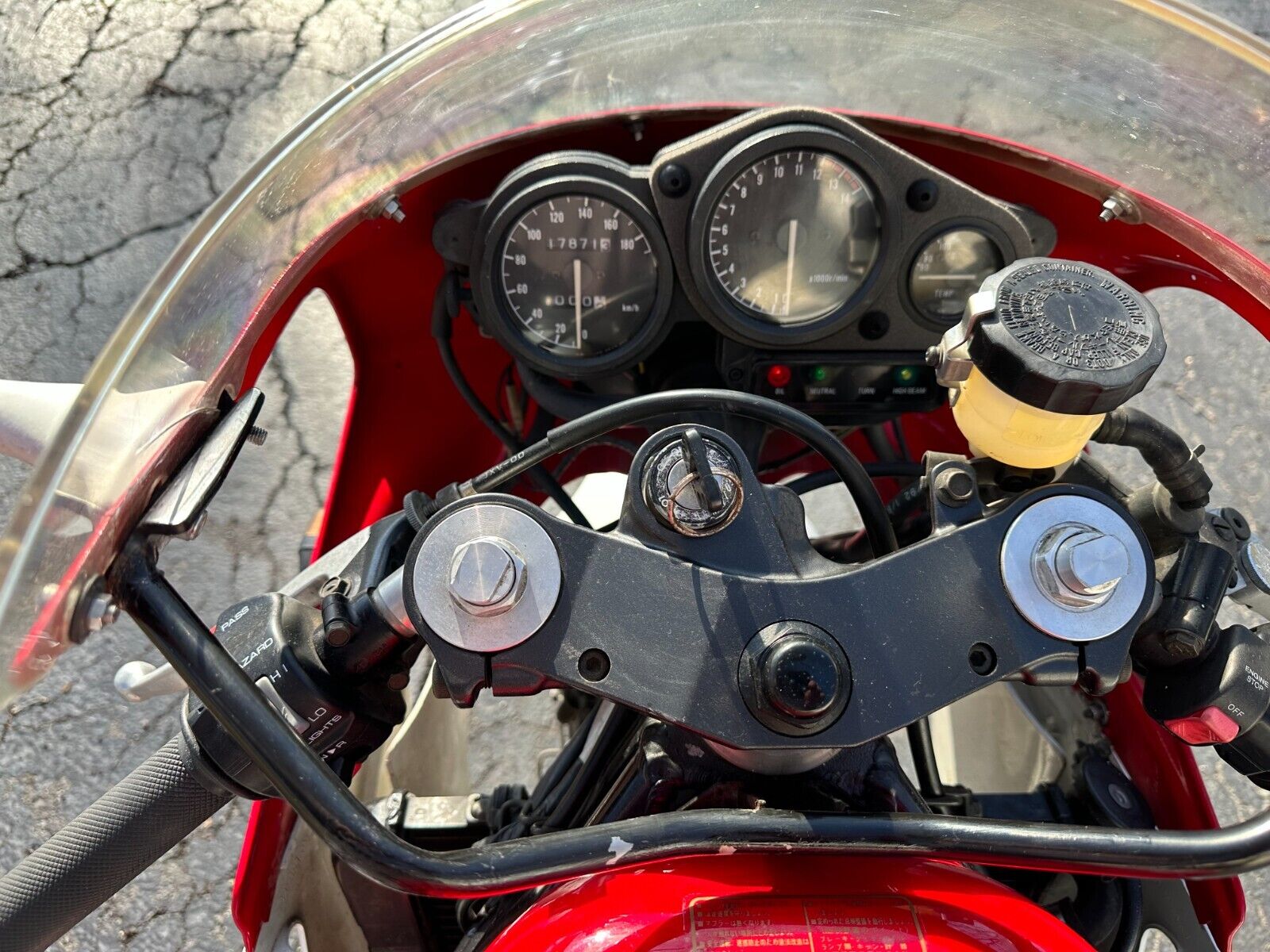 The 3XV variant of the TZR converted the little 250cc two stroke from a parallel twin to a 90 degree vee – as was done by Suzuki with the RGV series. This allowed for the bike to be a bit narrower, generally improved packaging and weight distribution, and achieved perfect primary balance. While the latter is less important at the track for comfort, it does lead to higher revs and engine longevity and avoids heavy balance shafts or counterweights.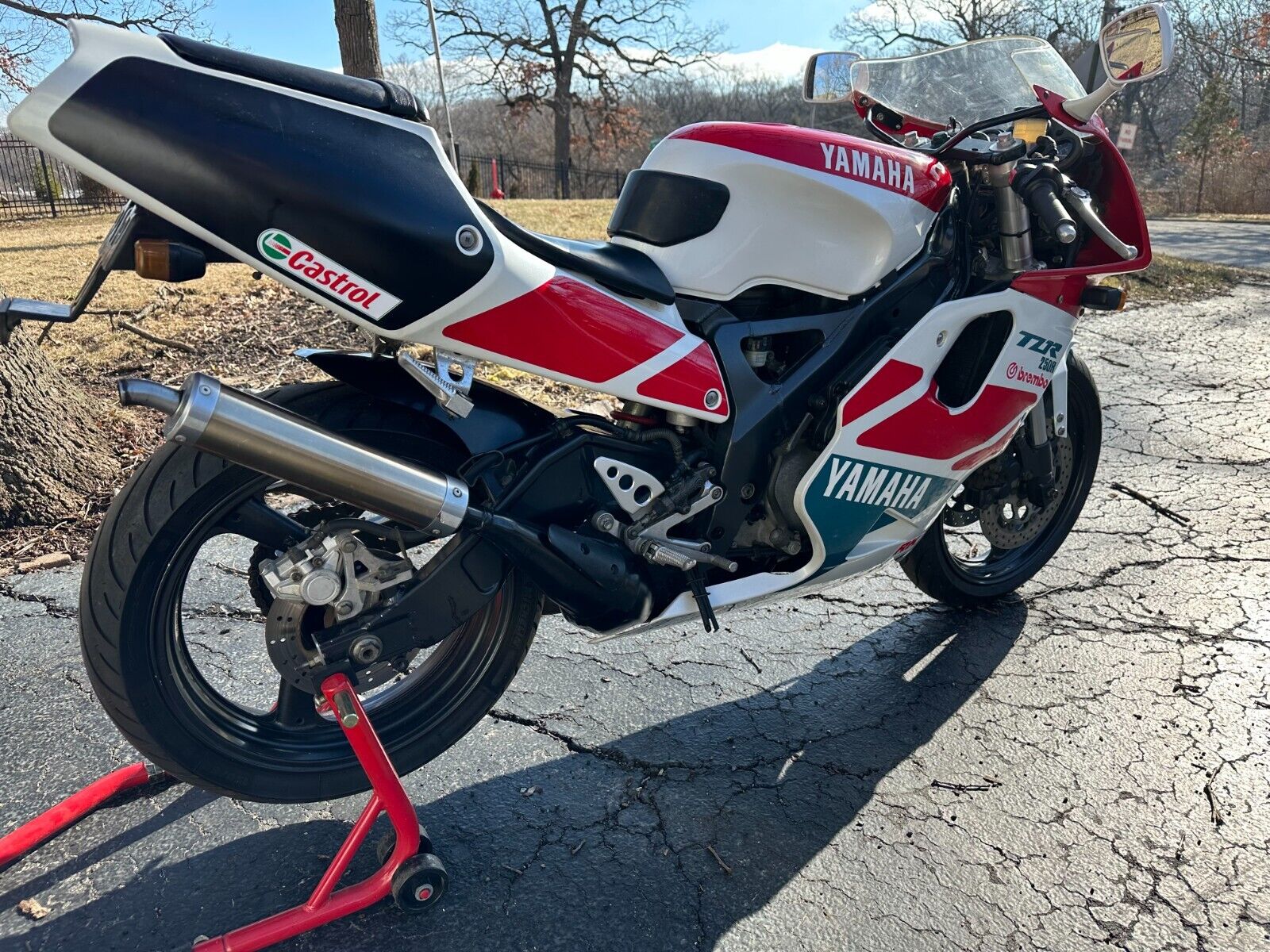 From the seller:
Recent acquisition from the Japanese market. If interested message me .New Michelin Pilots, runs amazing ,is nimble ,and unbelievably fast for a smaller displacement motorcycle. Japanese title and all paperwork included for transfer of title. 17800 kilometers. Trades for Ducati or MV's or rare motorcycles considered. Video available upon request.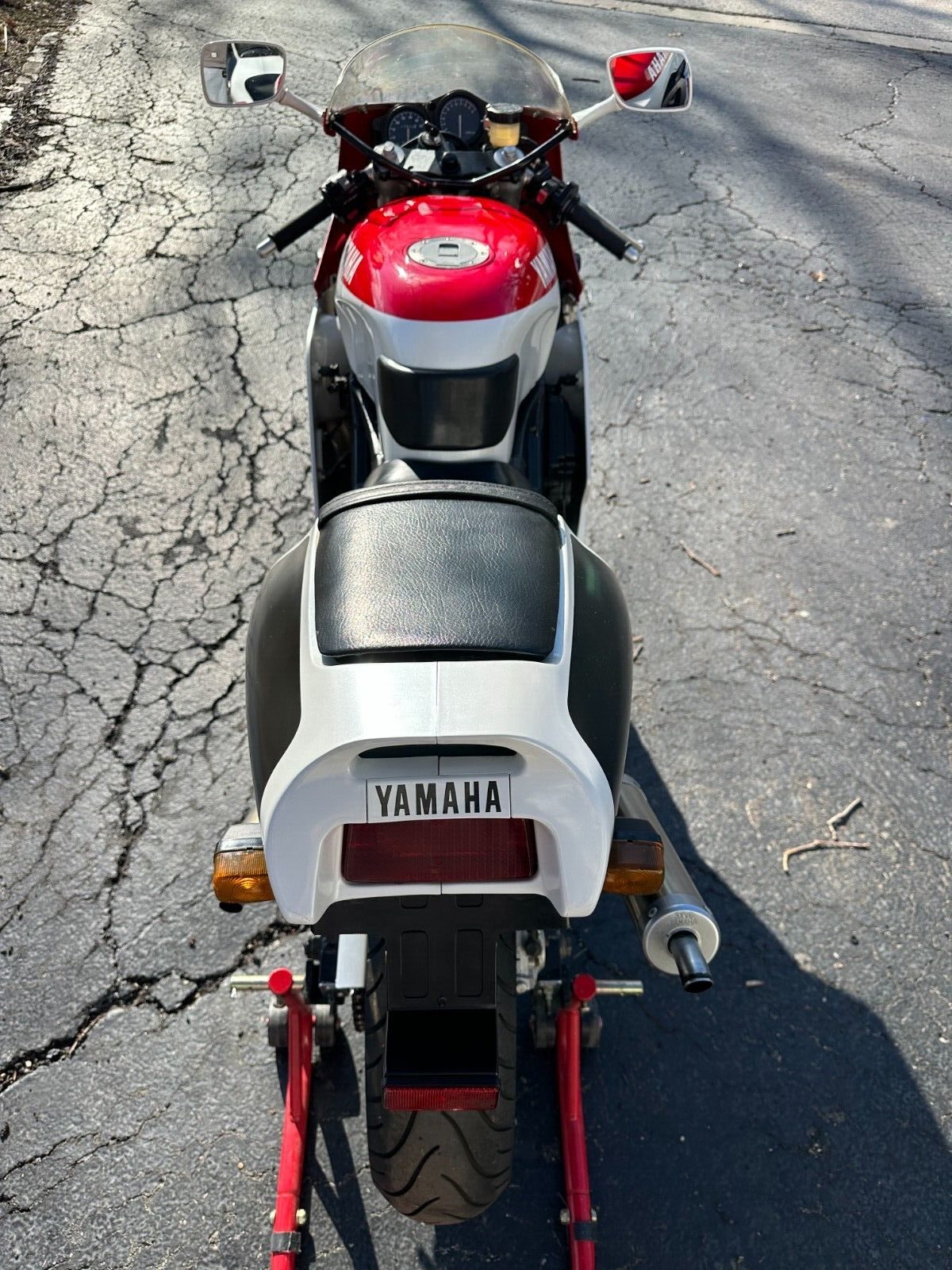 As a recently imported motorcycle (and no notes from the seller to indicate otherwise), this is a restricted home market machine. That means 45 buzzing ponies are the limit. De-restriction is possible, which generally consists of opening up the exhaust and intake. However – and RSBFS faithful help me out here – I believe that the updated 3XV platform requires ignition box changes to get beyond the government-mandated 45 HP limit.
This example looks to be very clean and quite free of corrosion or damage. There appears to be some minor scratching on the left side of the tail section, but not much else. There are some extra stickers on the bodywork, so hard to tell if those are covering up anything – but it certainly does not appear that way due to the rest of the condition of the bike. The KM clocks show just over 11,000 miles, and the bike comes with a Japanese title. Since it is over the 25 year mark, re-titling in most states (here's NOT looking at you, California) should be possible. This looks cleaner than yesterdays example, with an opening bid of just $5k and a Buy It Now set at $11,500. Check out all of the details here, and Good Luck!!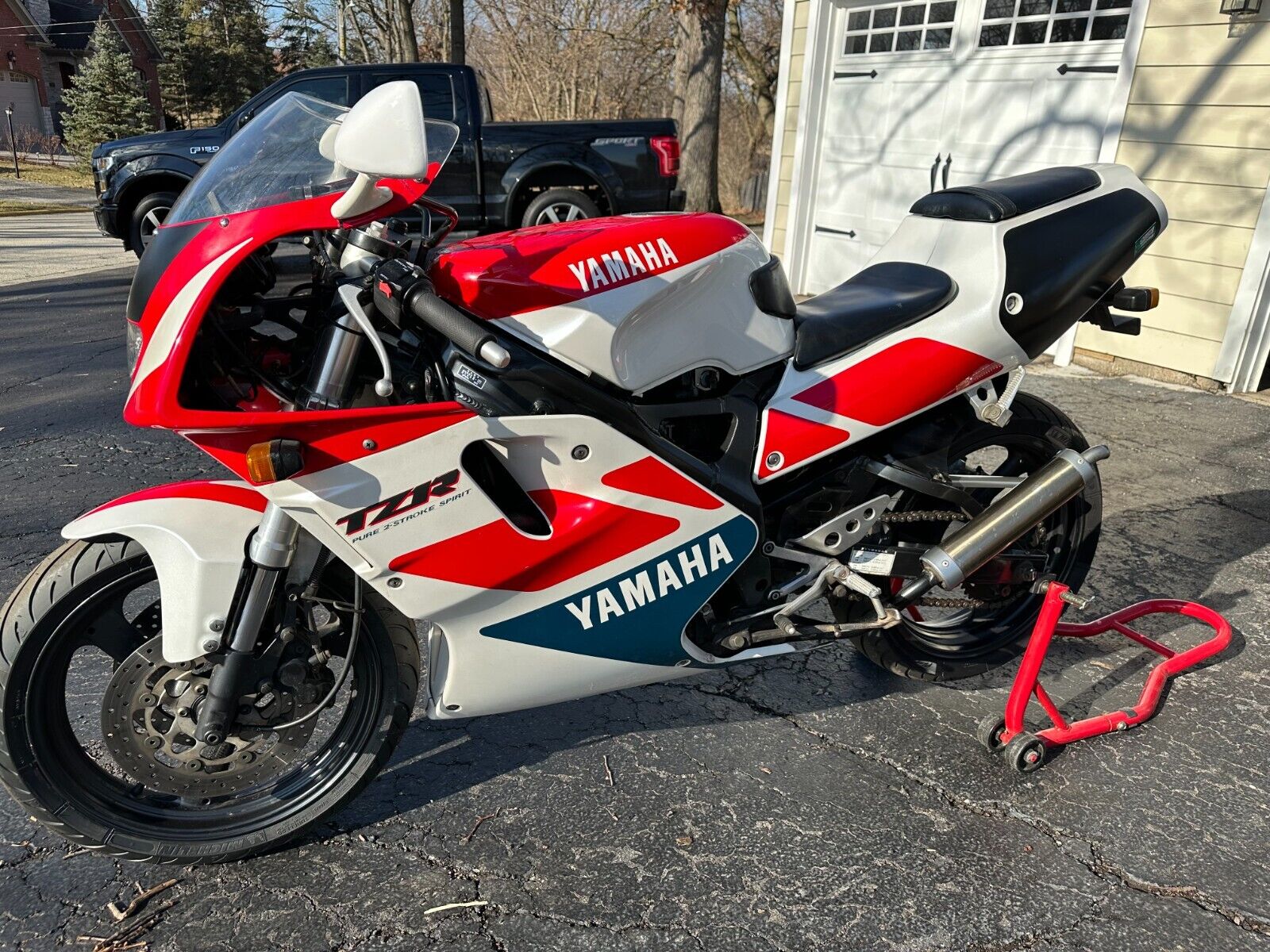 MI