If you are looking to add something period-specific to your collection without paying crazy money and breaking the bank, this just might be for you. Known in the day for raising the bar in the middleweight class (remember when a middleweight was only a 500?), the smaller Interceptor features a jewel of a V-4 motor housed in a Superbike-inspired chassis. A sportbike with a V configuation motor that is NOT Italian – who would have thought?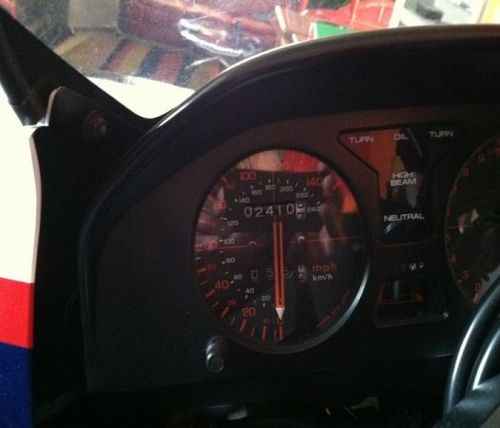 The mini-ceptor was thrust upon the scene where air-cooled Kawasaki GPz 550s ruled the streets. Yamaha uppped the displacement ante with the FJ600, but it was Honda who threw technology at the problem of performance and created this liquid cooled gem. This particular bike sports only 2,410 miles on the odometer, and from the few pictures looks to be in pretty good shape with plenty of records.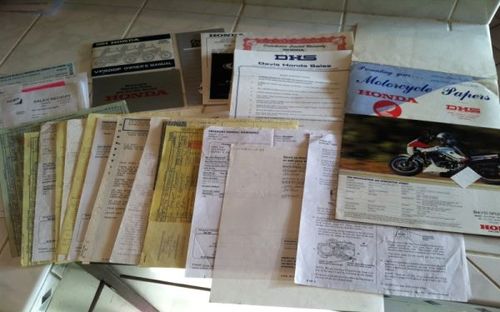 From the seller:
have a 1984 honda interceptor 500 showroom condition with 2410 miles clear iowa title stored indoors and in perfect shape $3500. i have all service records and dealer welcome letter. carbs have been completely gone through all new bowl caskets and carb boots. new front fork seals / oil and filter and valve adjust. never laid over pipes are perfect. these are becoming collectors items and you will not find many with this low of miles.

the $3500 is what it is listed for local , the reserve is MUCH lower then that . for what i have it set at i am giving this away !
The very early release VF500 Interceptors had a bad habit of destroying crankshafts, but this was very rapidly handled by Honda under warranty. You might want to check the 'net to make sure the engine number puts this unit in the clear just to be safe. Beyond that, given the miles, the condition and the price, can you really go wrong? Check it out here, and let us know if this is the type of survivor you like to see here on the pages of RSBFS!
MI