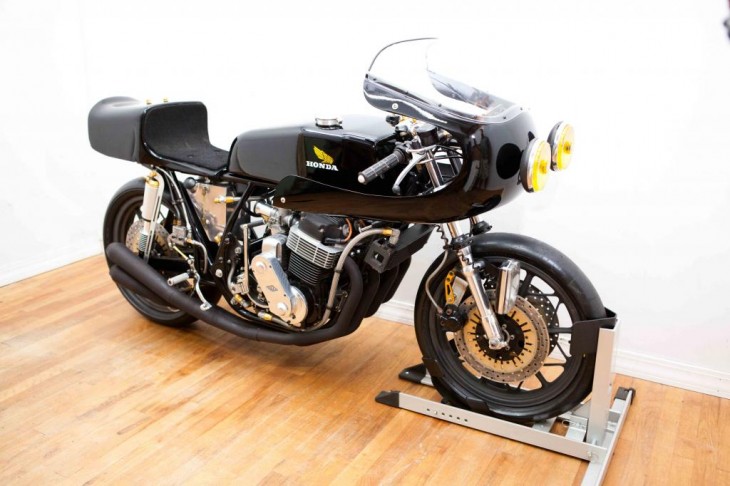 If a bike like this can't get your heart beating faster I don't know what will.  You don't even have to be into race or vintage bikes to appreciate the attention to detail and engineering excellence here.  We use the term "engineering art" with Bimota alot but this Yosh/Honda just stepped up to the top of the podium as far as that is concerned.  Hats off to the seller for providing some beautiful shots of the bike and the story behind it. 
Just a bit of the story on it (there is much more on the auction):
The collector who owned this bike for the last 37 years related to us that it was professionally built in 1975 from the frame-up by Yoshimura North, with no expense spared. It is believed that it was built on commission for a privateer race team that wanted to compete in the Bol d'Or 24 endurance race in France, as well as the LeMans 24 hour race. But the team's efforts never materialized and the bike never went to Europe. Instead, the bike was immediately purchased by the aforementioned collector and drained of all its fluids. It went directly into his extensive art collection and was stored in his living room as a prized piece for the next 3 decades.

From what we were told, Yoshimura built the motor to their full race specs. They fitted their aluminum racing tank and racing saddle. They equipped it with authentic Honda CR750 CR31 carburetors, the CR750 megaphone exhaust and CR750 tachometer. They fabricated a custom aluminum oil tank, used aircraft style oil lines and a heavy duty oil cooler, and fitted an ARD racing magneto. They chose Ceriani forks and triple trees up front, and a Dresda swingarm with Koni air shocks in the rear. The bike rides on amazing Kimtab magnesium wheels and Goodyear racing slicks. Stopping power is provided by Hunt plasma-cut triple discs. Many of the parts on the bike, especially the carburetors, tach, and magnesium wheels are now extremely hard to find and worth quite a large sum in their own right. The bike is fitted with high powered Marchal headlamps, as well as a low-mounted Cibie spotlight on the right front fork. The fit and finish is exquisite, down to the perfectly braided safety wire on various nuts and fasteners.
Yeah, it is that nice.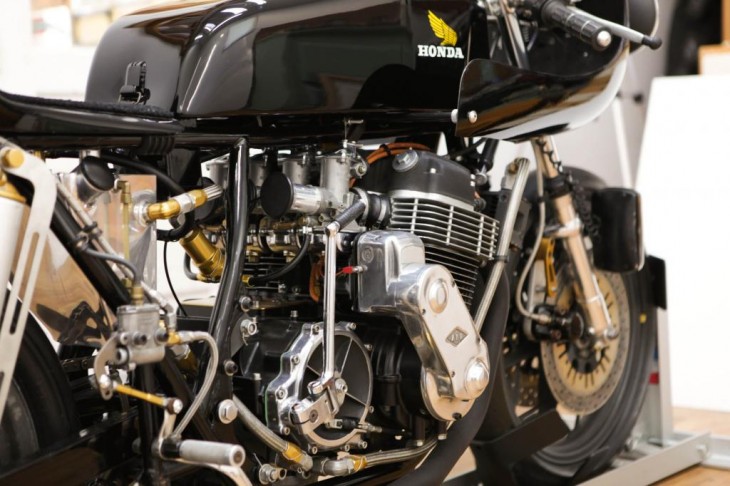 Be sure to check out the auction as the seller provides a good read on the history of the CB750 race engine.  That must be a beast to kick start.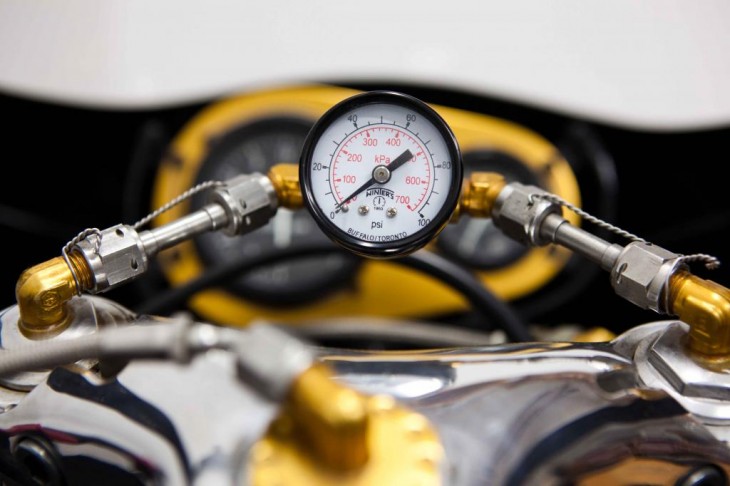 Ever heard of Steam Punk?  This picture has that that sort of feel to it.
Simpler days.
Lets hear some numbers from the RSBFS masses on what you think this one is worth.  If you want to enjoy a beautiful bike or place a bid, click here.
Ian