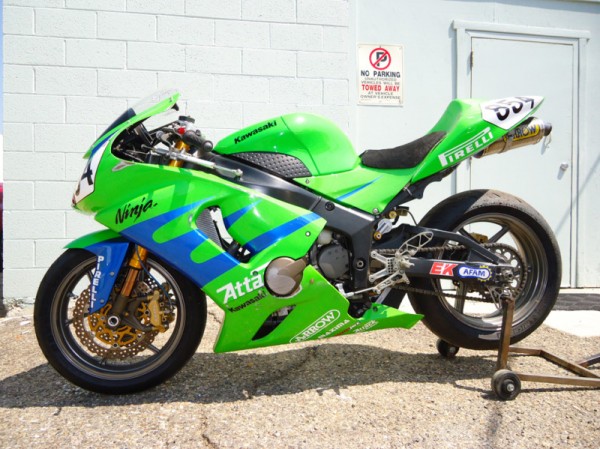 Listed as Steve Rapp's Attack Performance Kawasaki for the 2006 season, this Kawasaki ZXR636 might just be the perfect track day weapon. The seller reports that this machine remained in as-raced AMA condition with the expection of a new Attack motor.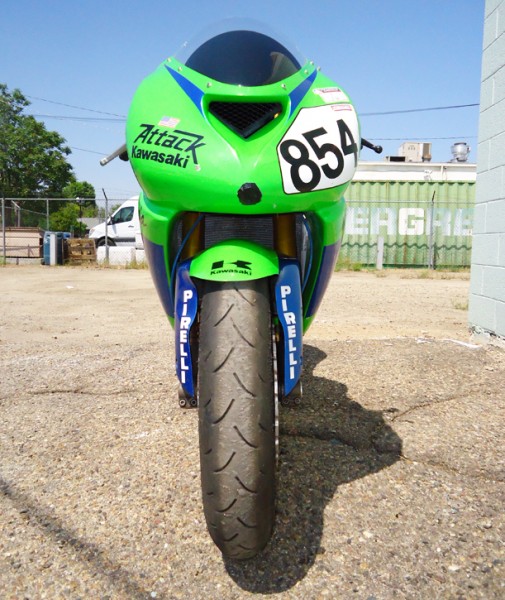 Steve Rapp is known for his ability to race practically anything. And although he has only experienced spotty success, his continued effort to his craft is highlighted by his ascention into the CRT level of MotoGP (although he is equally at home on such diverse machinery as the TTXGP electric racers).
From the seller:
A genuine Steve Rapp ATTACK KAwasaki ZXR636. Purchased at the end of '06 season. Received bike with a new ATTACK motor and many extras. They left all the AMA trick parts on this machine, with papered Dynoed 124 horse power on the ground. (With only premium gasoline in the tank). More horse power available with racing fuel. Bike was on TV, racing in the AMA. Only ridden 8 track days since purchase! EXTRAS: Olius front fork intervals, steering stabilizer, rear sets, Arrow titanium pipes (from motor to end of exhaust pipe/only 2 lbs), spare front and rear wheels (identical to those on bike now), spare ATTACK body work, Dyna Jet pc3 ignition module and quick shifter, Olius rear shock, front brake fade adjuster, spare counter shaft and rear wheel sprockets, quick change rear tire and other quick release items. Originally purchased for $14k back on '06.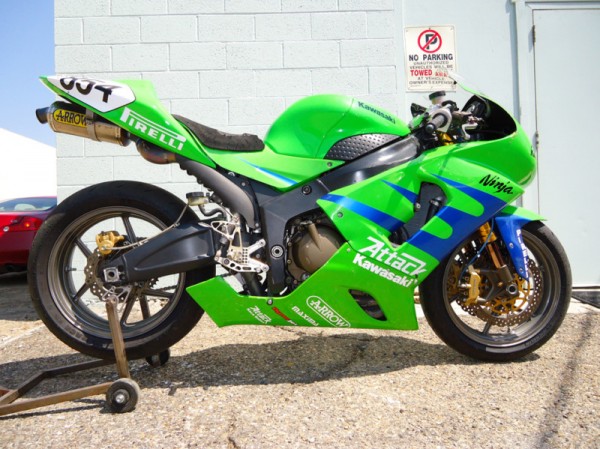 This bike is located in Bakersfield, CA. The opening bid is set at $5,000 with a BIN set at $6,500. I would imagine the reserve is set somewhere between the two. Click the link to check it out here, and then let us know your thoughts. Is this a historic collector's bike, a cool track day machine, or just no interesting? Hit the comments below and let us know!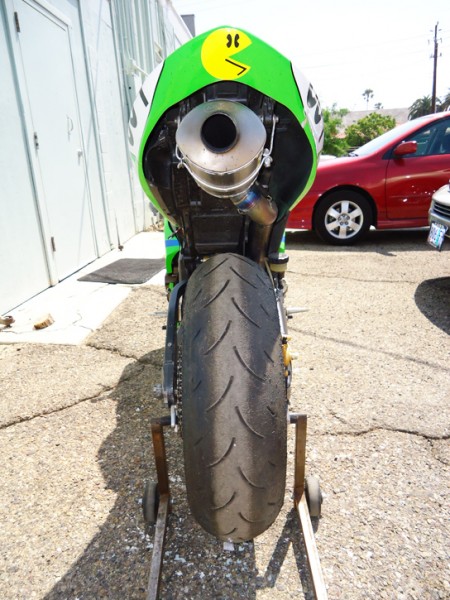 MI