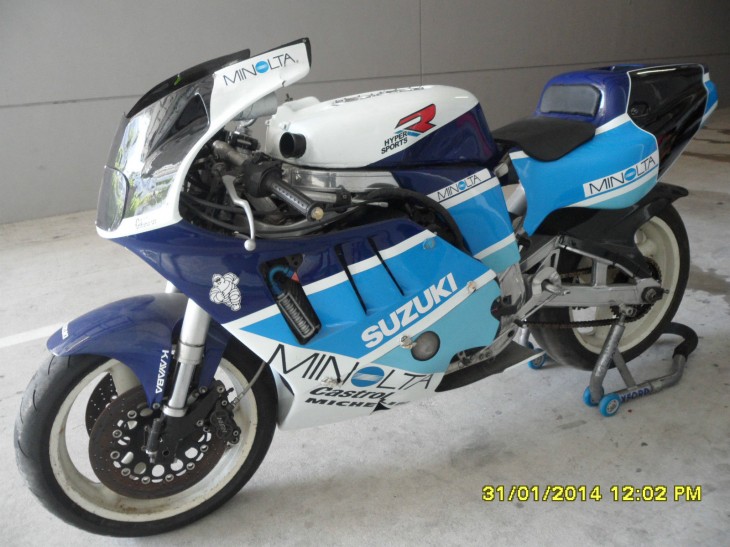 Listed as a factory Suzuki Endurance Racing Team (SERT) machine, this GSX-R750 really looks like a winner. There is not a lot of info on the bike in question, I found this great Suzuki SERT photo gallery on the Asphalt & Rubber site. This bike looks very much like the '89 vintage pictured, save for the number. Located in Singapore, this bike has a starting bid of $30k USD.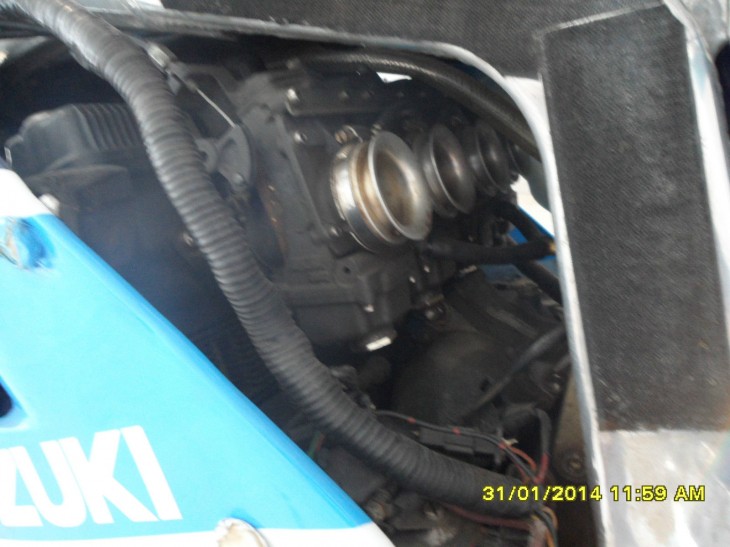 From the seller:
1989 Suzuki Endurance Racing Team (SERT) Race Motorcycle
This is NOT a replica, this is the real thing.
All original except for missing windshield, replaced front tire and fuel Petcock.
Fairings have been re-sprayed and done up with period accurate details.
Runs well and starts very easy with amazing power. This bike was raced in 24 Hr Le Mans and was left in a warehouse for more that 15 years.
Frame number 16R-001, engine number RR57X-100022
Buyer to pay for pick up from Singapore.
MI