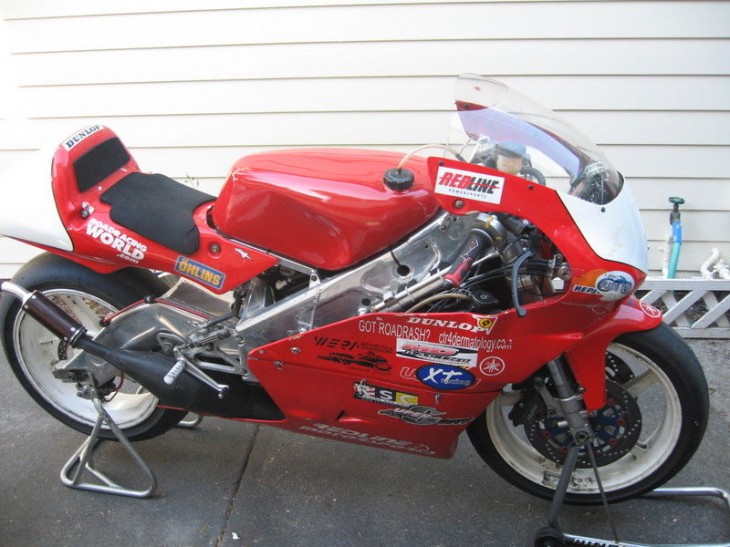 OK folks – it is Christmas, which means that the end of the year is looming large. That mean New Year resolutions. And the most common resolution seems to be the lose weight / get in shape sort of personal goal. That, and adding to the motorcycle collection. As in years past, we at RSBFS have found you the perfect item that helps you to achieve both. In this case, it is a 1997 Yamaha TZ250.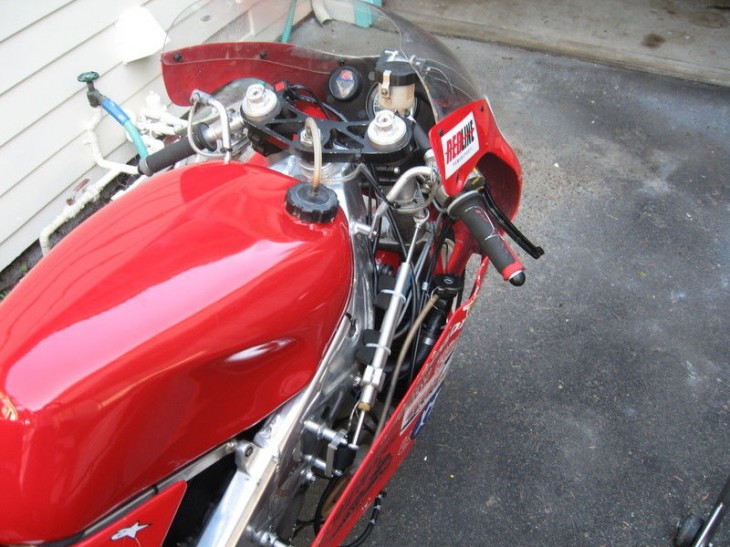 Small bike. Light weight. Good horsepower. Great handling. This is a track bike that you can grow into – and one that demands that your waistline recede a bit post holiday gluttony. This is a bike that rewards aggressive, determined riding. It also rewards a rider in good physical shape. See? This is THE perfect New Years resolution you can make. Convince the significant other that this is really just a health club membership and you will be on your way to a terrific 2014! But honey, it comes with spares!
From the seller:
1997 Yamaha TZ250 Race bike
Thank you very much for looking. This is a purpose built two-stroke GP race bike. I bought this a few years ago from a guy who raced it in AFM and took impeccable care of it. I only raced maybe four or five races with it but never finished off the podium, it has to be hands down the most fun bike I have ever ridden. Like any race bike, it has been down a couple times in practice so there are some typical cosmetic scratches on the fairings and and a dent to the top of the gas tank (no leaks and never had any problem with the tank). Personally I think it adds character haha.

Honestly, I would rather never sell the bike but I am an air force pilot and on a 1:1 deployment/dwell ratio. Spending every spring/summer in Afghanistan and only being home for the winters has made it extremely difficult to find opportunities to ride this INCREDIBLE bike out of season….and I hate making it sit in my garage when it should be getting thrashed around a track. If you aren't familiar with two-stroke gp bike you should look into them first as they aren't your typical track bike, but I've never ridden anything as rewarding to ride hard around track. Also, don't let the 250cc fool you, its got 80-somethin horsepower and weighs under 225lbs. thats TWO HUNDRED pounds less or HALF the weight of any 600cc bike on the street (I can lift the bike in the air by myself). Straight line acceleration is more than capable but with such light weight the cornering speeds are truly jaw-dropping.