With respect to our neighbor to the North, there is much to be jealous of – from curling expertise to community-based healthcare, the too-cool look of the Mounties, half of the Niagara Falls, and so much maple syrup you could float a hockey stick. But for most of us, Canada represents the gateway to an entirely different motorcycle market. In fact, the largest percentage of the grey market forbidden fruit comes down through the US-Canada border. And in some cases – like today's striking 1983 Suzuki Katana 750 – it has remained in Canada awaiting import.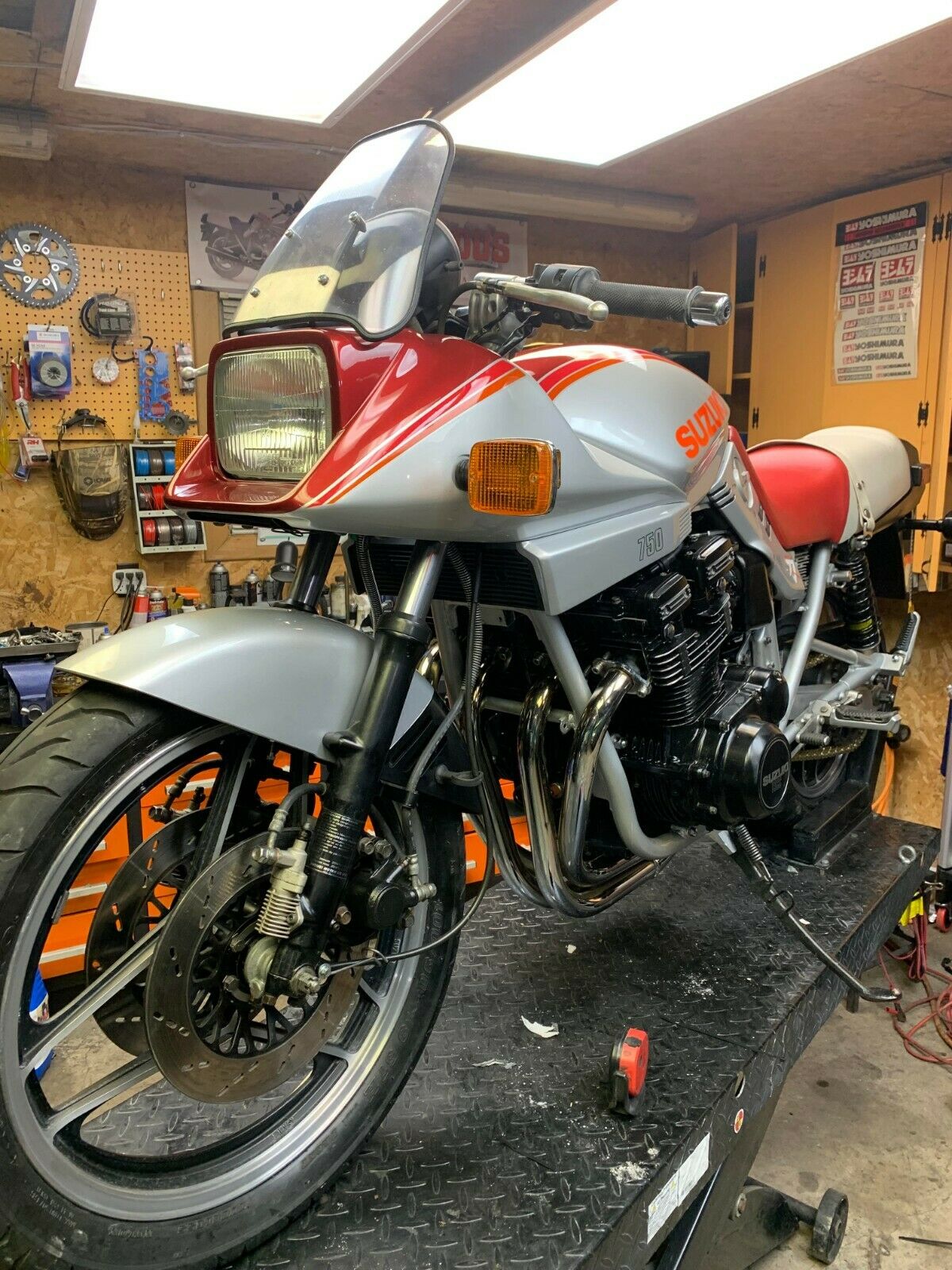 US buyers had access to the original Katana with 1100cc power. There was also a 1 liter model built to homologate the bike for racing. But for the American riding public, the big bore bike was really the only option if you lusted after the Hans Muth design. Other markets received a number of different capacity models that looked like the big Katana, including today's 750 model. The only smaller "Katana" models here in the States during this era were warmed over GS bikes, lacking the visual punch of the original. Canada, on the other hand, were the recipients of multiple Katana models, all true to the original. Such as today's 750.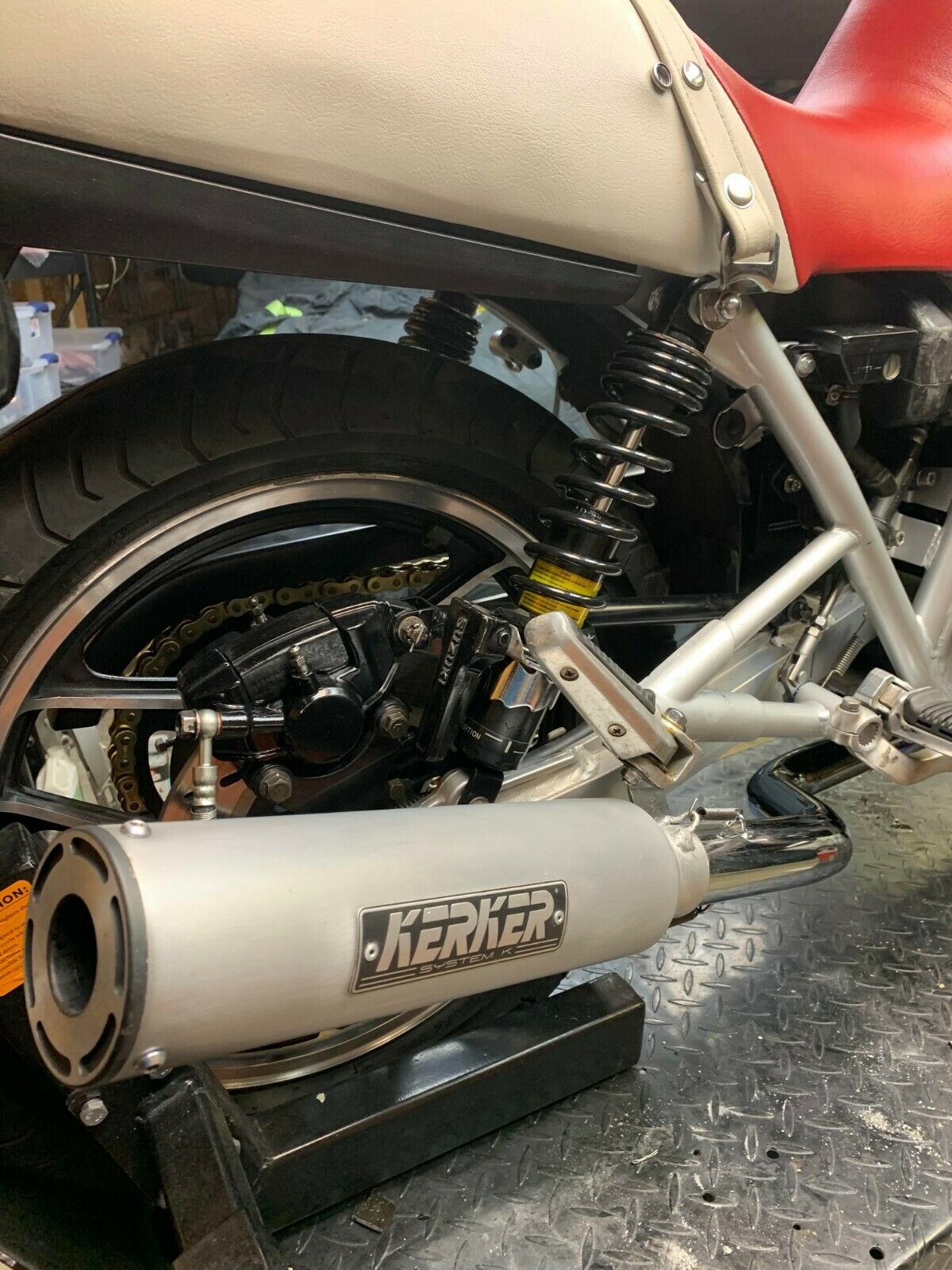 From the seller:
1983 Suzuki katana 750 Canadian version in exellent shape with 49000km , has a small blem on nose , pictured , all stock except pipe . It was completely disasembled cleaned all parts painted and bearings replaced or greased , new chain , brake lines, pads ,oil and tuned ready too ride . The bike is not showroom but very nice has one blem on front fairing and lower side cowl everything works has it should.
For riders below the border, this is an oddity for sure. US Katanas did not come in color, nor did they vary greatly in capacity. I really like how this has the period correct Kerker hanging out proudly, the two-tone seat, and the hawk-bill windscreen that mimics the original. Perhaps not as rare or coveted as, say, a Gamma, we don't find the smaller Katanas very often. I think they look great; the design continues to hold up well nearly FORTY years on. The seller notes it is not museum perfect, but I certainly wouldn't kick it out of the bed for eating crackers. Check out all of the details on this stunner here, and then share your Katana stories. Good Luck!!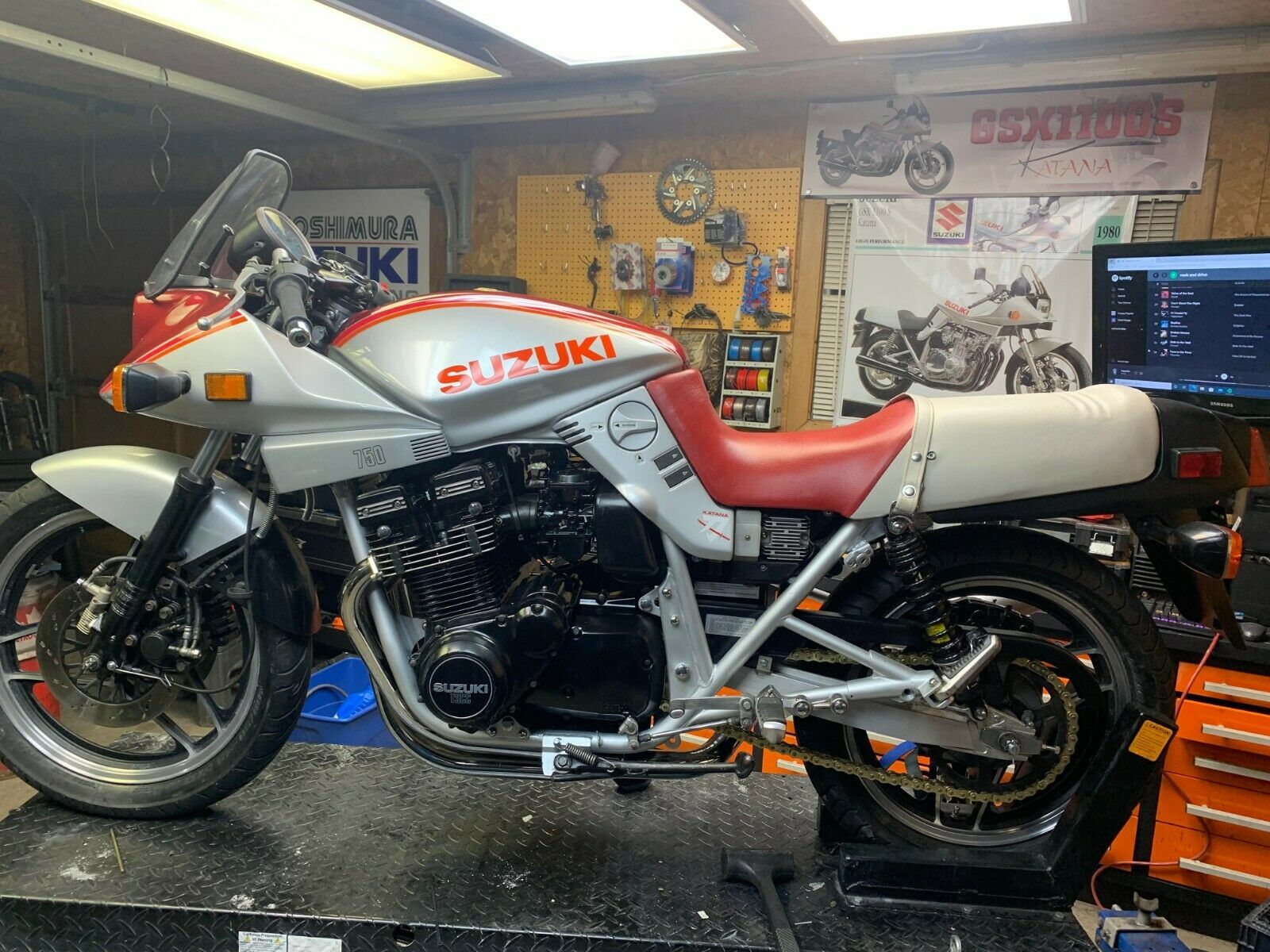 MI