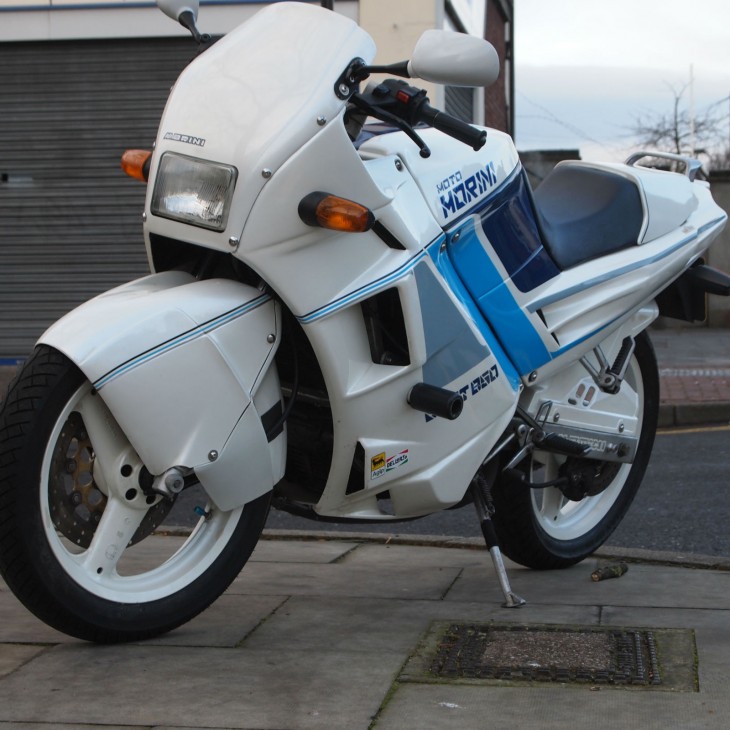 This is only the second Moto Morini Dart I've ever seen for sale and the first 350cc version.  Maybe I just miss the the 80's but damn it I'm really starting to like the looks.  This is a super nice example of a one owner bike with only 7,500 km's/miles.  If you need a quick refresher, Cagiva owned Moto Morini at the time and stuffed a Moto Morini twin into a Cagiva frame.   

I keep thinking it's a Suzuki with those colors.  Total production is supposed to be around 900 bikes with the 400 being the rarest.

I'm guessing the guy who designed the Paso got stuck with this project on a Friday at 4:30 p.m.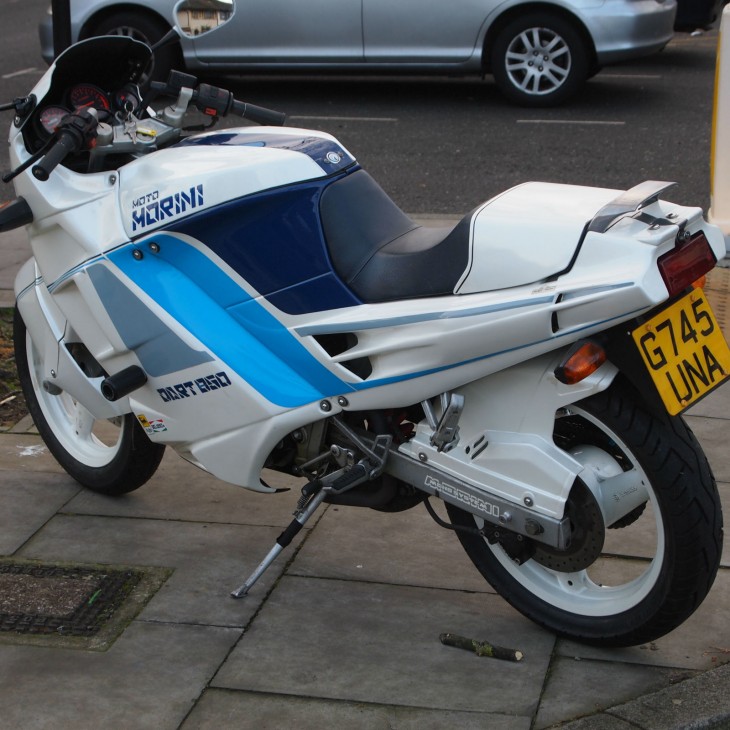 More Paso lines and maybe a hint of 600 Katana?

That sounds like something the Japanese would come up with.
Are you going to be upset when I tell you it's in the U.K.?  If you didn't spot that euro license plate in the pic then it's your own fault!  The asking price is 4,100 GBP.
Ian