Ducati had hopes for a long successful WSBK career for Ben Bostrom, and rewarded his 6-win 2001 season with a splashy limited edition replica.  #133 of 155 is offered by a Miami dealer and has 5,875 miles.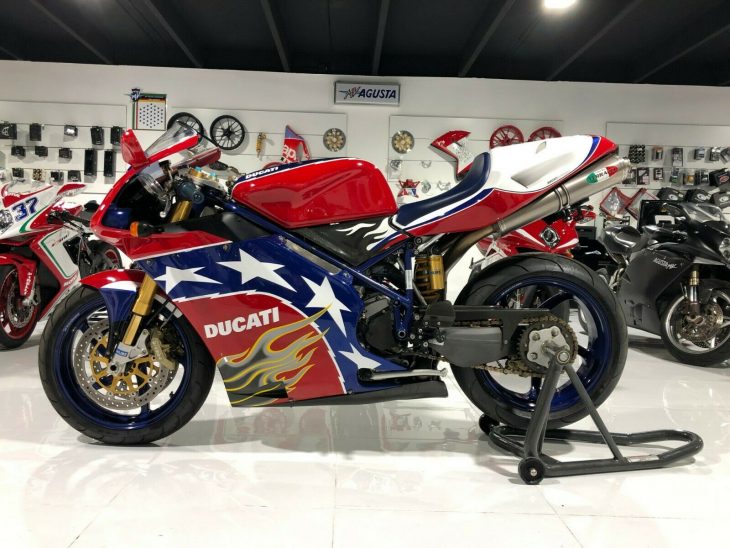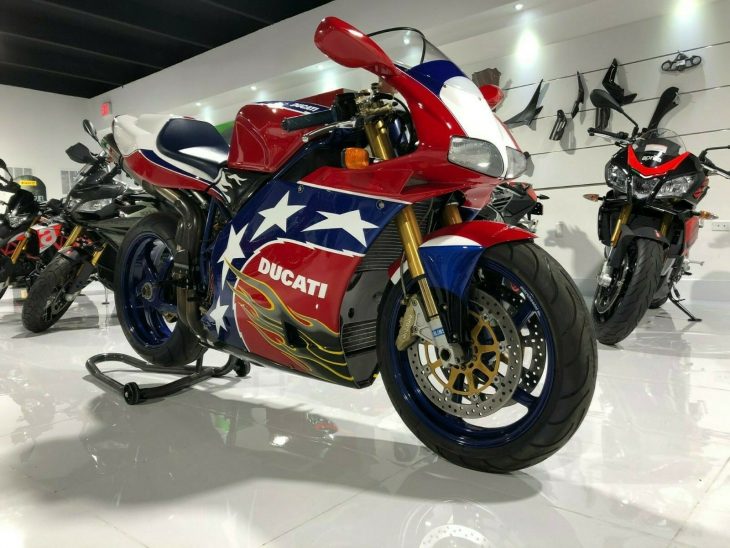 The Bostrom was graced with the 998S engine, the new testastretta with 104.0 mm bore and 58.8 mm stroke making way for 123 hp.  An Öhlins front fork and steering damper were added, as well as racier Brembo brakes with thinner ( lighter ) 320mm rotors.  Carbon was the major material for the bodywork, and since the Bayliss LE had scooped the race graphics, designers used Bostrom's helmet graphics as the inspiration for the love-it-or-hate-it livery.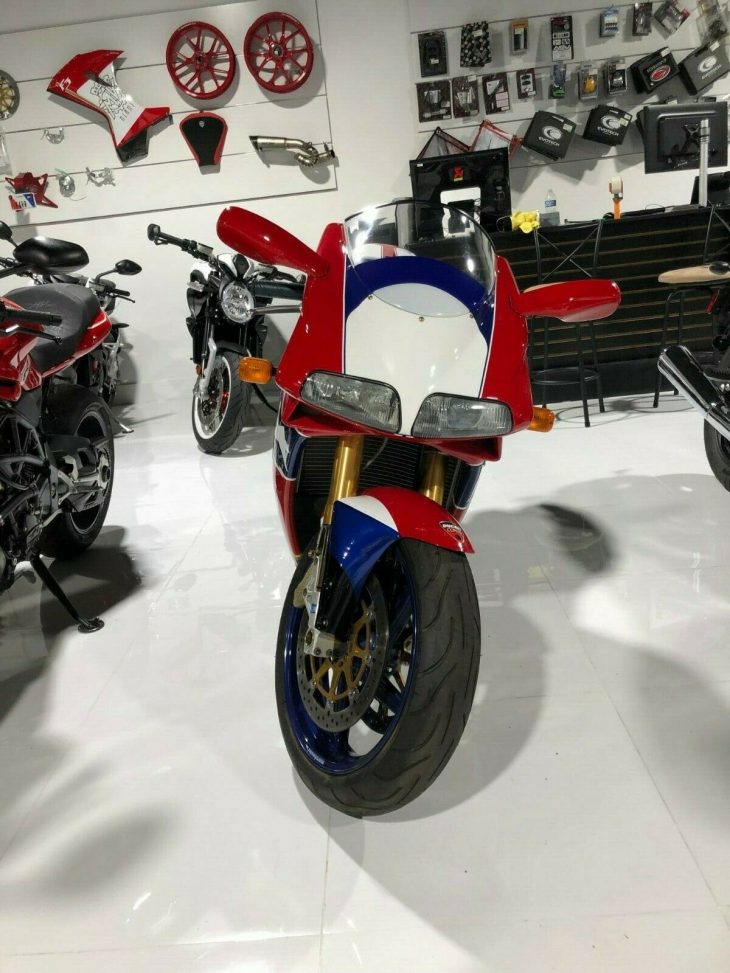 No information about ownership, maintenance or damage history from the Florida dealer, but they do have a pretty high-end selection, not mention a polished white floor.  Miles are low, under 6,000, and while the FBF mufflers suggest a dyno tune, it appears factory otherwise.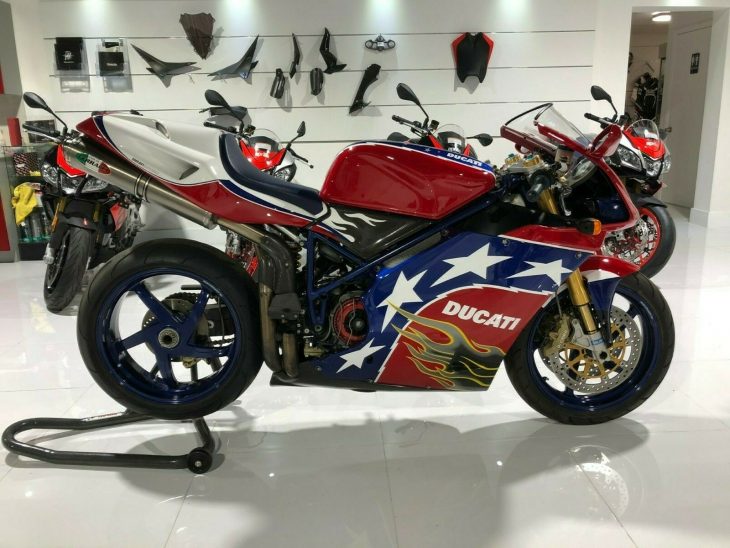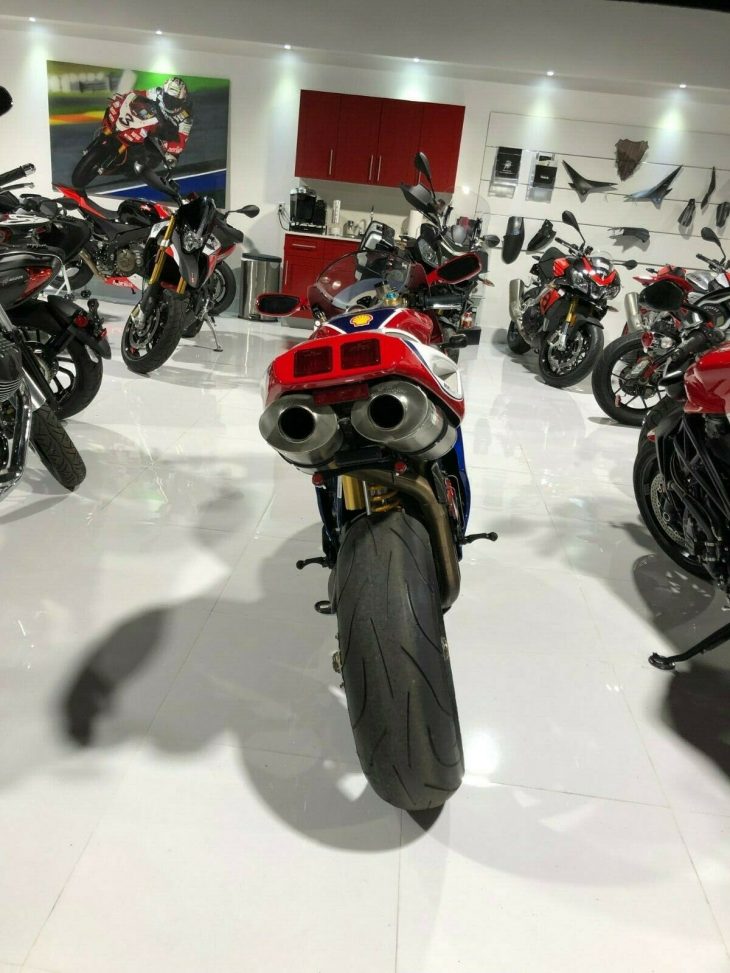 2001 was a singular year for Ducati WSBK, beside Boz's 6 wins, Troy Bayliss had six, plus six 2nds to take the championship.  Beside the limited edition Bayliss and Bostrom 998's, there were also the R's, the Matrix, and the Final Edition.  Rarest of all might be a plain vanilla 998 !  Seriously though, loud ( graphics ) and fast for the road, the 998S Bostrom is eager to please a fan of the 916-era, pre-electronic wizardry superbikes.
-donn