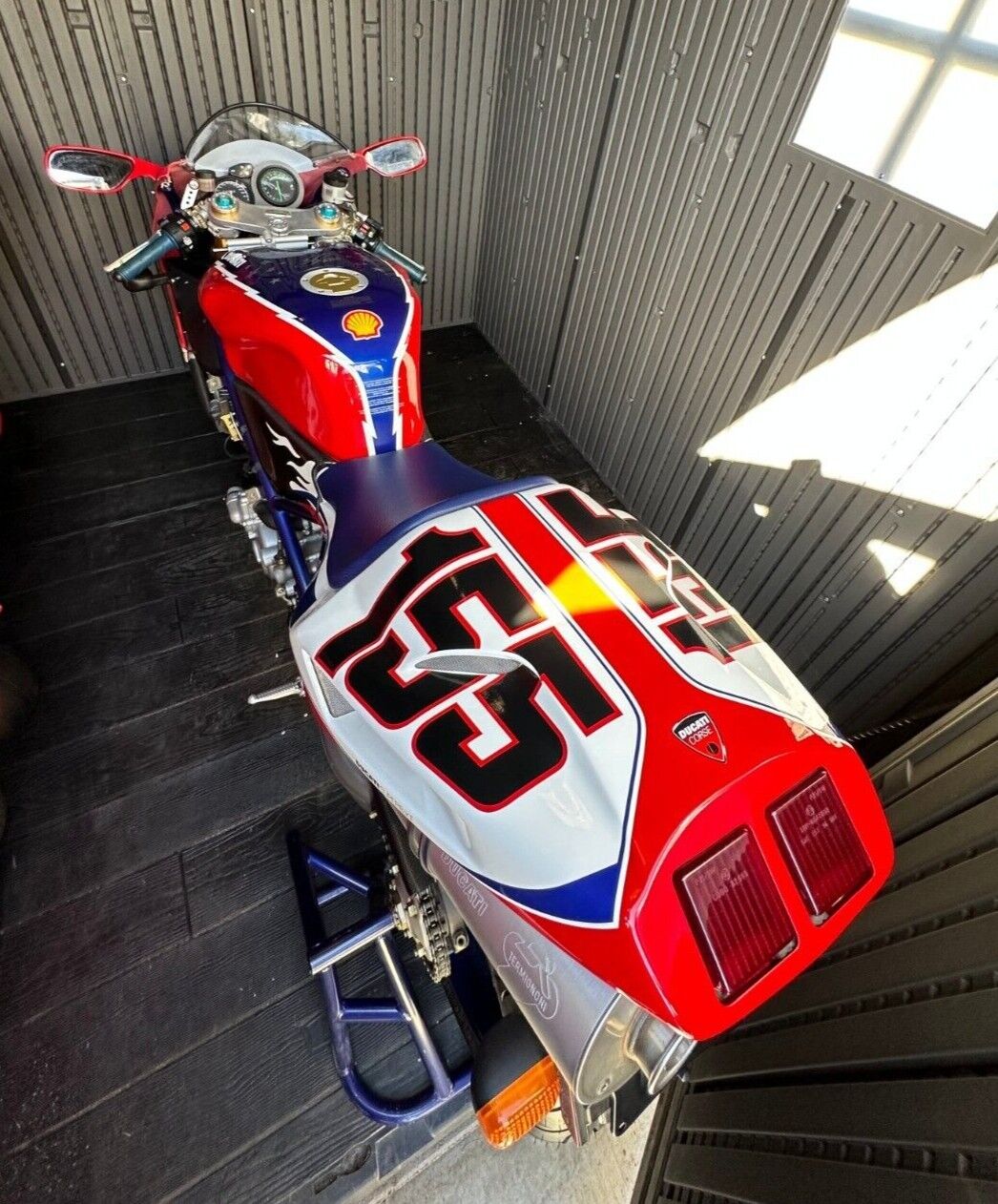 The Ducati 998 was an evolution of the already successful 996, which was itself an evolution of the original 916. Far from yet another warmed over model with minor cosmetic changes, the 998 was a substantially new beast in the same wolf's clothing. Making significant changes to the engine bay in order to remain competitive in the frenzied world of WSBK superbike racing, Ducati altered the bore-stroke ratio of the 996 even more in the direction of over-square (bigger bore, shorter stroke). With revised crank, rods, pistons, cylinders and a new cylinder head design with larger valves, the 998 was reported to churn out an additional 12 horsepower over the outgoing model. Those 123 ponies (stock) were put to good use by racers such as Troy Bayliss and Ben Bostrom, and each were represented by a replica street bike in 2002. Today's example is a Bostrom edition, perhaps the wildest of the paintwork ever to adorn a showroom stock Ducati. Numbered 97 out of only 155 produced units, this Bostrom model is said to have only delivery mileage, and has never been ridden.
From the seller:
This is your opportunity to bid on a never ridden two mile special edition Superbike.

Ducati Superbike. 998s Bostrom, signed with 2 factory miles.
Number 97 out of 155.
This was the exact bike that was featured in M&M Magazine in August 2002 when the bike was released.

Fluids drained. Fog prepped.
Bike has never been serviced.

Comes with stand, signed helmet, and regular red Ducati cover.
Collector Plaque was stolen during transport.

Clean title
More from the seller:
BIKE COMES WITH
Signed Helmet
Two keys
Ducati brochures
Copy of the magazine that bike was featured in
Ben Bostrom #155 Hat
Red Ducati Cover
OEM Blue Stand

I also have the original Ducati receipt
The seller has included a walkaround video of the bike in question, which can be found here:
---
It seems fitting that we post a track star hero on what is traditionally Track Day Tuesday on RSBFS, even if the bike in question is fully street legal. Sometimes it is puzzling why Ducati chose to honor a great rider like B-Boz with a 998S instead of the more potent 998R, although keeping some stratification across the model lineup must certainly have been a factor. It is a shame that this bike could not be pulled out of the storage area for proper photographs, although what is there shows a beautifully preserved example of a pretty rare and wild bike. Check out the pictures, check out the video, and then check out all of the auction details here. This is a popular model for collectors, and an extremely low mileage example such as this will certainly raise some eyebrows. Offered in a Buy It Now format for a cool $38k, this example is located in California and promises you plenty of attention wherever you go. Good Luck!!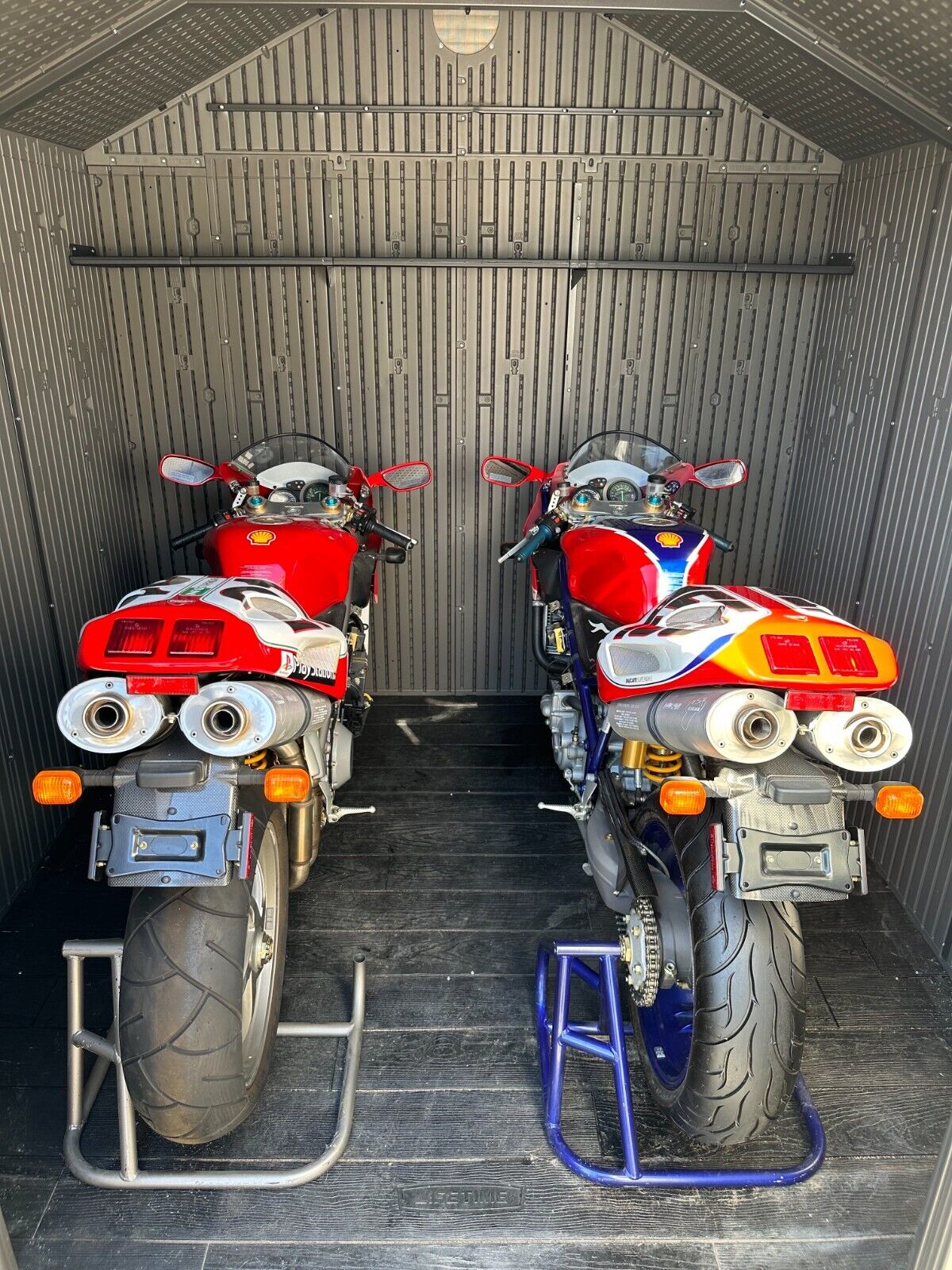 MI