Not much needs to be said here. The purest MotoGP replica money can buy. This one is pretty well known in the RSBFS community and in galaxies far beyond. Not saying the aliens can't make something this quick but Italian design can only be done by… you guessed it. The Italians.
Aside from the exclusivity and the performance, this bike is really significant for one reason: No manufacturer who was bold enough to enter MotoGP ever created road legal versions of their grand prix bikes. Yamaha could've released Rossi's bike or Honda could've done up Marquez's bike but they never did. Maybe the economics didn't make for sense for them but the economics of bike ownership don't make sense for me either!
Regarding the bike, the power isn't what really stands out here. You can buy a Duc today for a quarter of the price that has more ponies. The chassis and tuning are what you can't get from other production bikes. Anything engineered for premier class racing (forgive the headlights and tail lights) will have a different feel than pretty much anything else.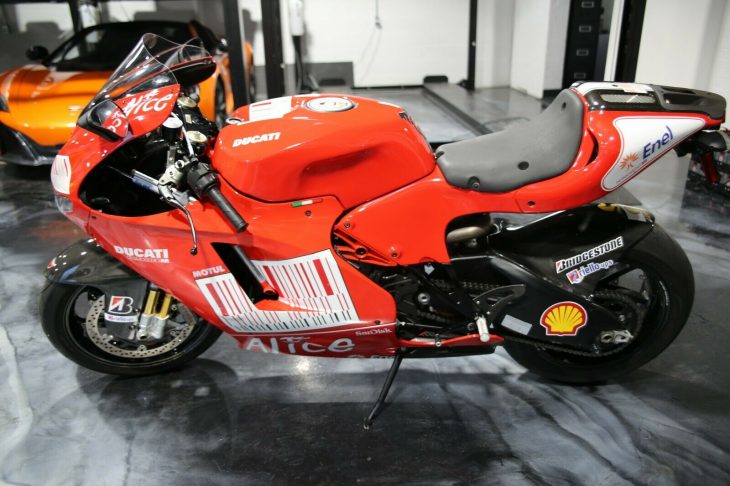 From the listing: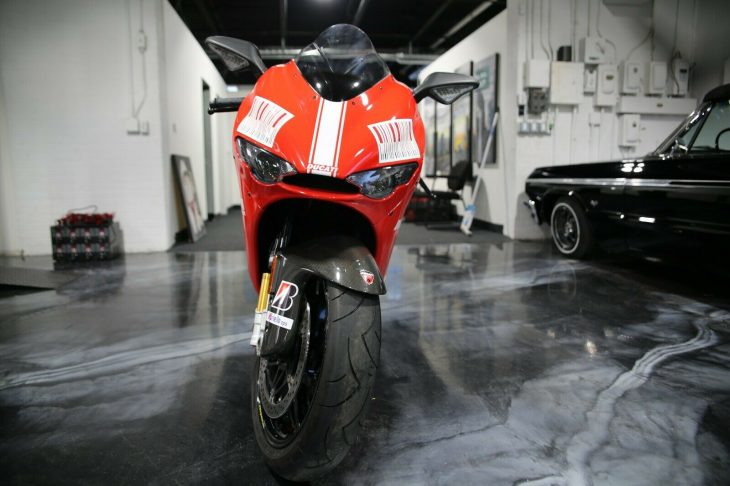 The Ducati Desmosedici RR is a limited production road-legal version of the Desmosedici MotoGP8 bike used by Casey Stoner (GP8)
2 owners – 2,675 km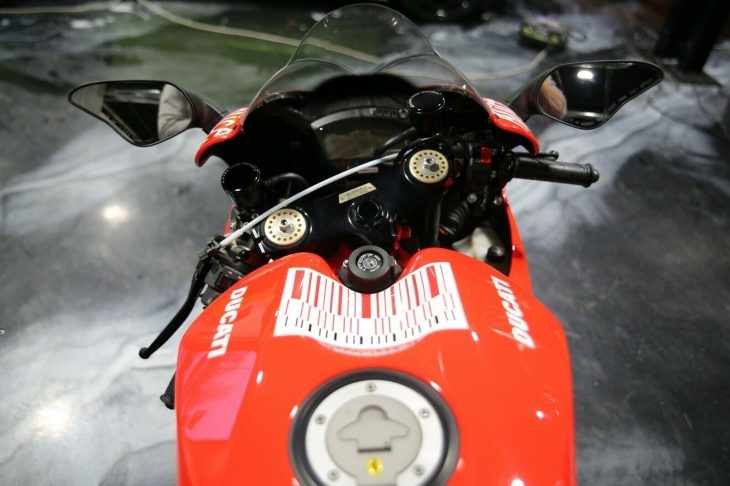 Ducati made a short production run of 1,500 street-legal variants. This bike is #775.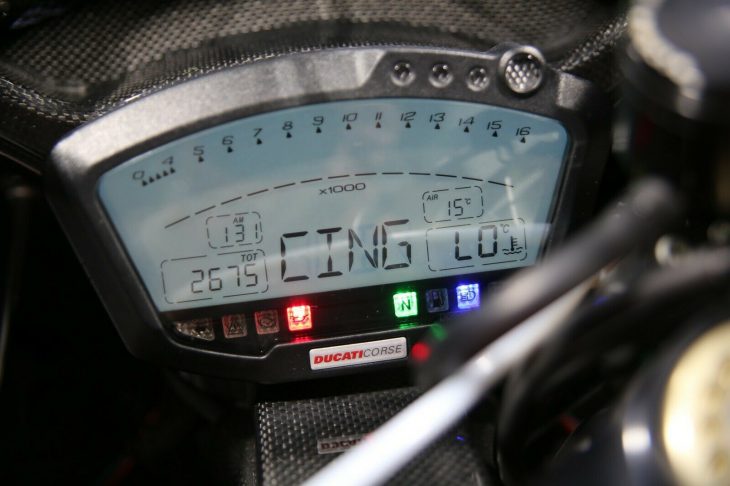 Comes with a cover, and a racing kit including a race-only exhaust system, a slip-on muffler, and complementary fuel and ignition mapping in a "race ECU". It also included enough sponsor stickers to fill both sides of the bike. With forged magnesium wheels the Desmosedici RR was the first Ducati production bike to use them.
Modern GP bikes and their street disciples have a totally different design philosophy than their mid-2000s counterparts. Sharp edges and big wings make modern bikes look wide while the Desmo is very narrow. Hard to find the look today. Hard to find the sound too since you'll get a full race exhaust and ECU with the bike.
She's pricey. However, if you were going to get this, 1,662 miles is pretty low so you could wake up early and get this thing on the road to get your money's worth. It would really be a crime to get a street legal MotoGP bike and not ride it on the street. You could probably pull up to a local show and people might think you have a regular Ducati.
-Norman