Location: Marion, Ohio
Mileage: 11,570
Price: Auction with reserve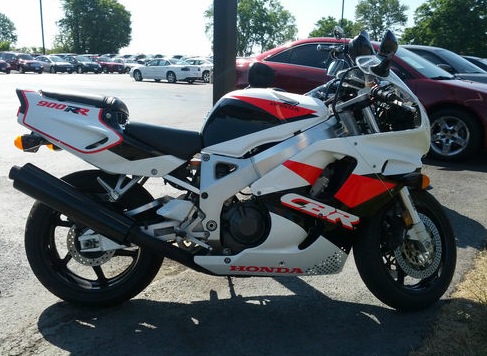 Mike, fellow RSBFS staffer and admirer of all things kick ass, already got the party started on the CBR900RR on the site with his recent post of a clean '93 model. Mike also points out what makes the CBR900RR so special. This bike was simply a revolution in the sportbike world, and as Mike highlights, brought the concepts of power, weight and compactness to a whole other level. He is right to say that this bike is still very relevant today, being a direct connection to the CBR1000RR and really, to me, setting the tone for the Honda CBR line. These are special bikes.
Here's what the seller has to say-
1994 HONDA CBR 900RR

**SUPER NICE BIKE! RIDES SMOOTH! STARTS AND RUNS GREAT!**

And the photos-
The seller lists the bike as original and it certainly looks that way. And that folks, is pretty amazing in itself. As I'm sure everyone here knows, finding a bike this old that hasn't been modified is rare. This one also doesn't have super high mileage. So if it has been maintained, then you should be able to ride for many more miles. And when looking at collectibility, and I believe these will become collectible, the low mileage and original parts only help you out.
So now you have a choice in your CBR900RR pursuit. This one or the one Mike posted. Not a bad situation to be in if you ask me. To help make up your mind go check this auction out!
-RN