Looking back, it's hard to see any way the BMW K1 would have ever been anything but controversial, with such a heinous striking profile and the infamous Ishihara test livery, but BMW came at its design as only the Germans can: With an eye for both problem solving and pushing the envelope.
The K1 was aimed at pushing BMW into the youth market, catering to buyers who wanted the sporty fairings and race bike queues of Japanese and Italian machines, while satisfying its core group of high-speed touring-oriented buyers.
So, the Bavarians threw a 1,000-cc longitudinal four cylinder at the equation, and then added shaft drive and a single-sided paralever swingarm. The engine was limited by BMW to 100 horsepower, which meant achieving 150-mph autobahn blasts would require aerodynamic trickery.
Enter the now-dated bodywork, which caused either reverence or revulsion, and achieved an 0.38 drag coefficient.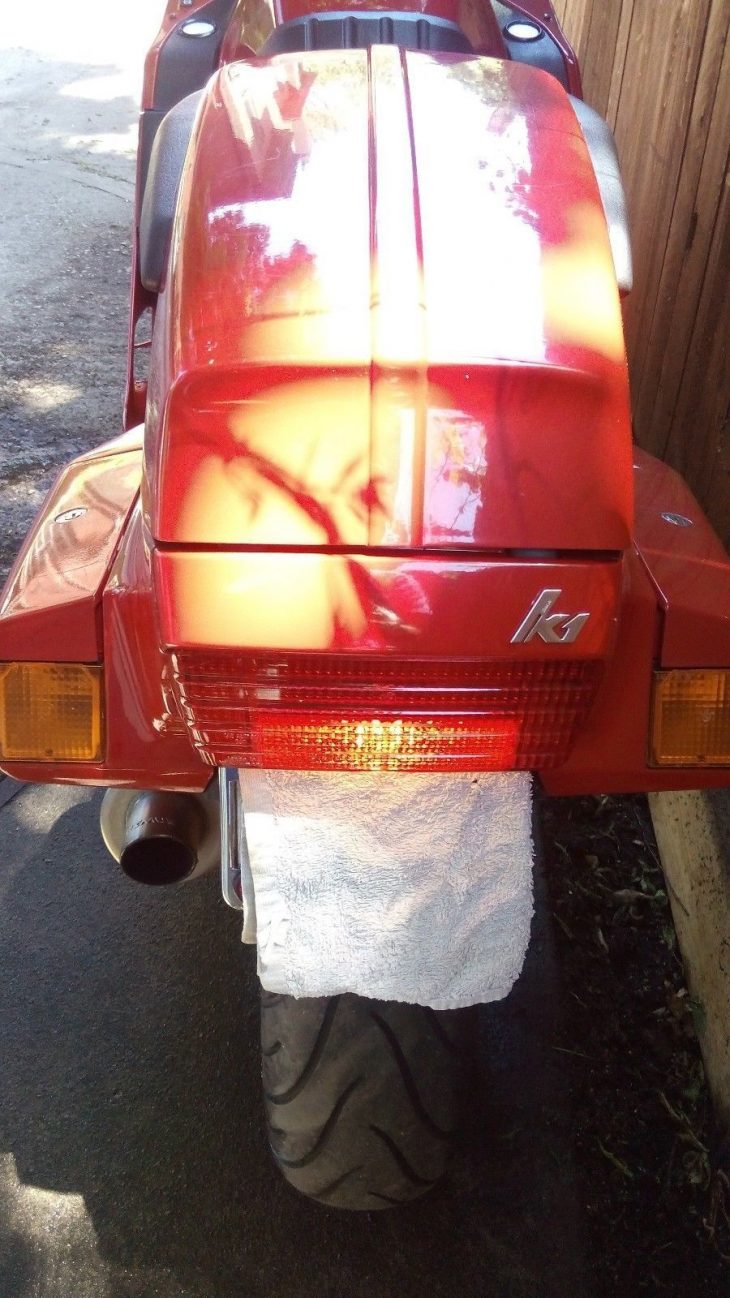 The 1991 BMW K1 for sale here wears the most controversial red and yellow color scheme, and is in very nice condition with a couple caveats. The seller says the ABS was removed when they purchased the bike, though it was supplied with all the ABS parts. They do not say whether it was reinstalled. The digital clock is also broken.
On the upside, it comes with a full titanium Remus exhaust.
From the eBay listing:
Selling My 1991 BMW K1. I purchased this ICONIC motor bike with a great sounding REMUS exhaust system installed. The first for me hearing this type of sound from a BMW motorcycle, Sweet. The ABS System was also removed when purchased. I didn't ask why, but the parts came with the bike. It has a very strong engine and power train that launches the bike effortlessly and the Remus exhaust isn't overpowering with noise while cruising. New battery and tender purchased last year, tender also sold with bike. This BMW K1 is a daily rider and will be sold as such. Starts every time. Display cluster LCD clock not working properly.

Clear title in My Possession. Sold in As Is condition.
The starting bid on this rare and wild beast is $5,500, and with more than six days left in the auction, it has yet to attract any bids.