The 907 I.E. is the most sorted of the Paso line, almost a transformation of the earlier 750's.  Today's Paso is a California native wearing paint seeming newer than what lies beneath, but looks like a good first sportbike.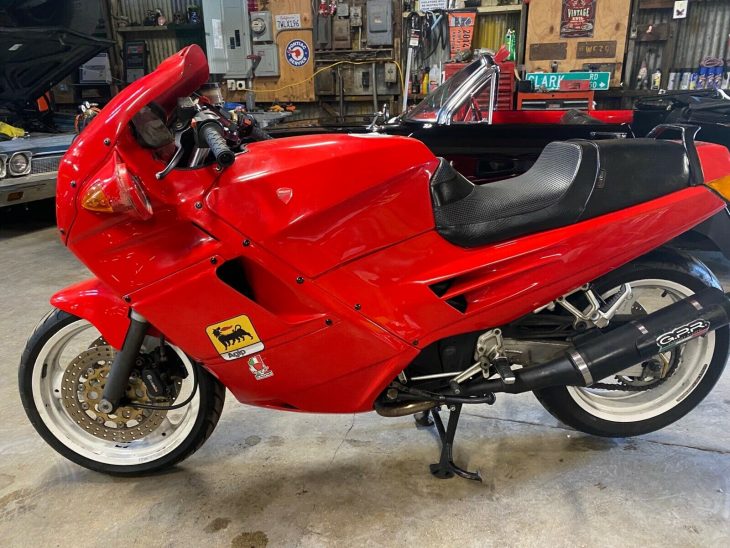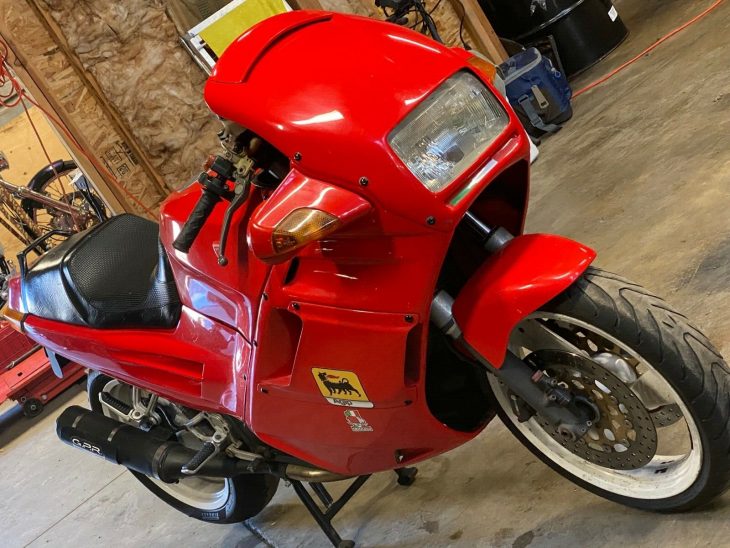 Last-gen Paso's were finally water cooled and fuel-injected, better suited for Tamburini's enclosed bodywork design than air cooling and carburetors.  Weber electronic injection stretches out the power band for the hydraulic dry clutch and 6-speed.  Some reviewers hold that the chassis geometry on the earlier Paso's was better, but the handling and convenience of a pair of 17-inch wheels are part of the I.E. package.  Ducati's tough square-tube chassis is under the soap bar, with Marzocchi multi-adjustable anti-dive forks and monoshock.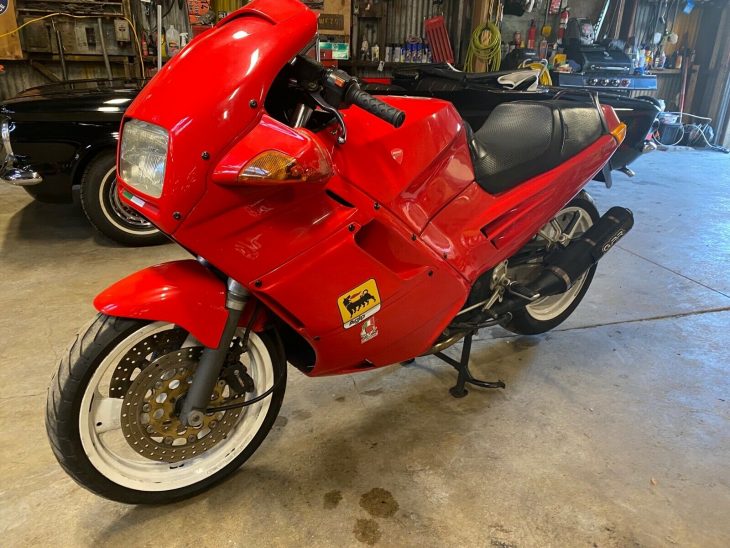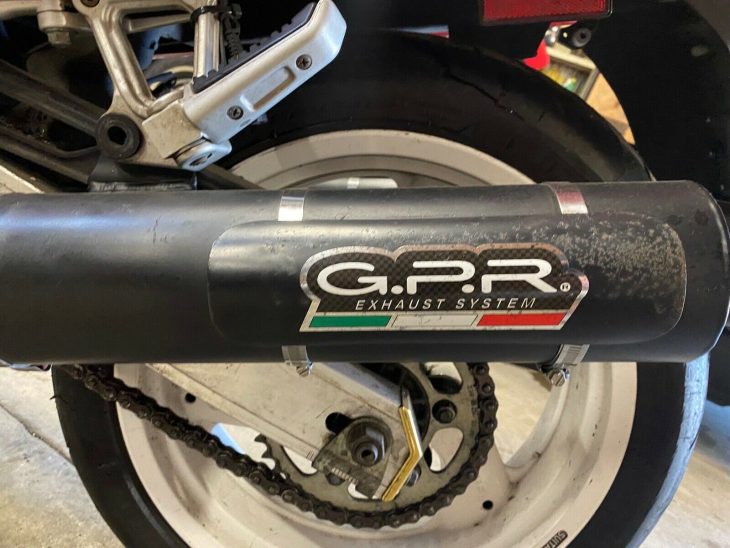 Beside a quick repair on the near side mirror, the bright re-paint on this 907 I.E. would be helped by some factory decals, which shouldn't be hard to source.  Then presuming no mechanical show-stoppers, the new owner could fix a little and ride a little – refinish the GPR mufflers, get the Corbin re-covered, new sprockets and chain, powdercoat the wheels, etc.  Could be a sharp example in no time.  Short comments from the eBay auction:
1991 Ducati 907 Paso this bike is getting harder to find
has after market exhaust an has been jetted to it
also just out in a new battery
really clean bike
The Paso was tasked with fending off the imported competition, and it had plenty of character, but at a slightly premium price.  Some years over a thousand were sold, but not always.  The neat complete fairing had its fans, but the company got busy with development of the 916, Supersport and Monster, closing the Paso line in 1992.  For sure a rarity at this point, and an important Ducati with sport touring, a more modern engine, and Tamburini design in its gene pool.  Hopefully the reserve will keep newcomers in mind.
-donn