I had a long post written up about how almost every motorcycle company creates a limited edition bike to celebrate a successful rider, how this can result in anything from a Hailwood MHR to a Bostrom 998, etc, etc.   But then my girl told me I was being overly loquacious (one of the risks of dating someone who got 1600 on her SAT's I guess) so here is the short version.
Here we have a 1995 Loris Reggiani 250 race replica, #485 out of 500 produced.   Loris Reggiani was the motorcycle racer who brought Aprilia their first 250CC MotoGp championship win, a win which occurred at the Misano track in Italy and which paved the way for a cascade of triumphs including 52 World Championships in the last 22 years.  So to summarize, an italian motorcycle company had its first championship win, does it with an italian rider, it occurs at an italian racetrack, and it launches a multi-decade run of success?  How could they not issue a commemorative bike?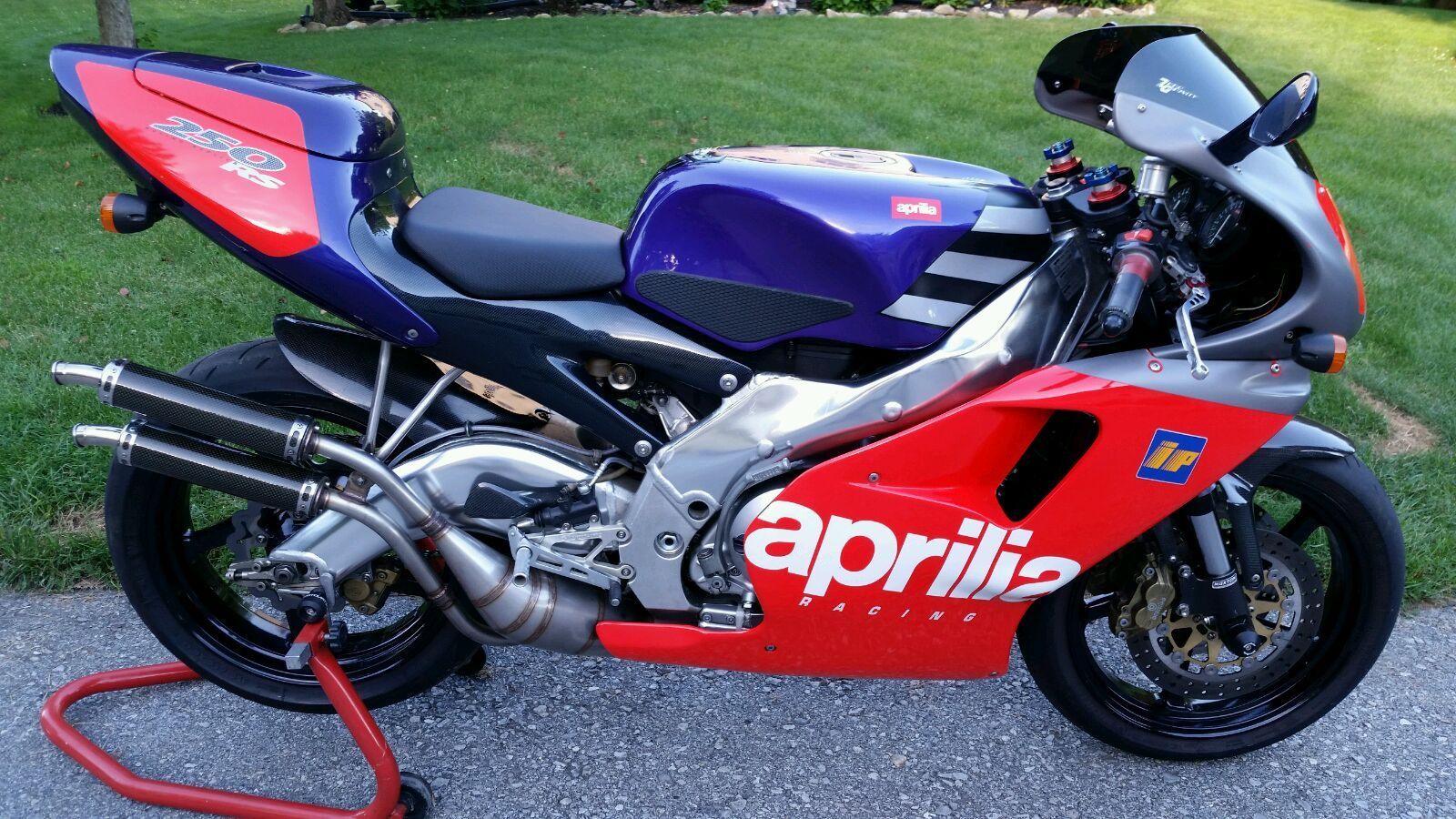 This particular bike was listed previously on RSBFS but by a different seller so it looks like the new owner has decided to part ways with it. The previous post about this bike on RSBFS  provides good info about why this bike is special and I am not going to repeat it here, click on the link directly above if you are interested.
I think this bike will appeal to both collectors and someone who would use it as a regular rider.  Previously the bike sold for about %7,500 USD and I am thinking it will reach that number again.
On a personal note, I will be bidding.
martin/dallaslavowner