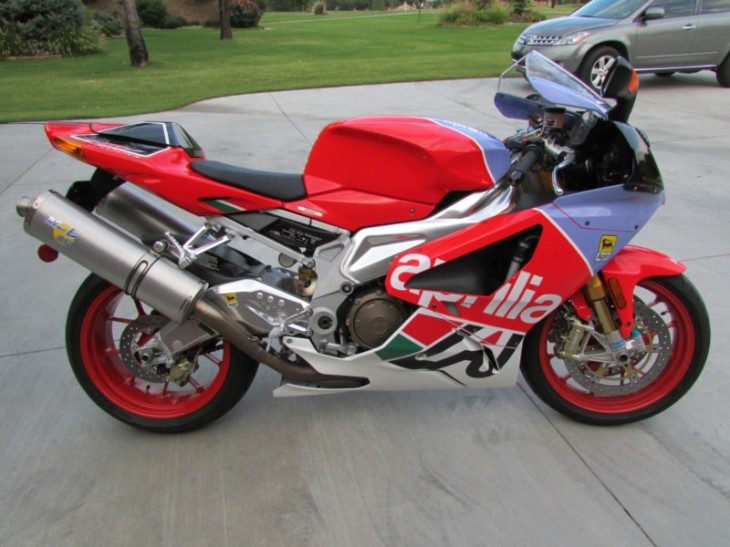 If you don't like to stand out in a crowd, scroll down to the next bike as fast as you can.  The paint on the RSV1000R Bol d'Or is anything but subtle.  And speaking of paint, that is all that sets this model apart from a RSV1000R but boy does it set it apart.
From the seller:
  For Sale Is My Mint Condition Aprilia RSV1000R. I Am Only The 2nd Owner Of This Bike & Bought It With Only 1900 Miles On It. This Aprilia Has Only Had The Best Of Care & Has NEVER Been Crashed Or Laid Down!! Always Garage Kept & Never Even Ridden It In The Rain. It Has ALWAYS Been To The Aprilia Dealership For Any & All Repairs If Needed. This Bike Has Been Meticulously Maintained. This Aprilia Has Never Been Raced Or Abused In Any Way. It's Possibly The Nicest One Of Its Kind On The Planet!! Leo Vince Slip On Exhaust. 2 Tooth Larger Rear Sprocket. Aprilia Dealership Complete Stage 2 Computer Re-Map. This Bike Has The Mega-Rare Factory Race Bike Paint Scheme Option. Like New Michelin Power Pure Tires Front & Rear. I Also Have The Rear Passenger Seat For The Bike. Original Owners Manual Included. Always Adult Owned & Ridden.
It is a low mile bike with just over 7,000.

Who owns one of these?  Is the sticker cut off  at the bottom of this picture  a reference to the Bol d'Or?  I want to say Aprilia doesn't even compete in the endurance series any more.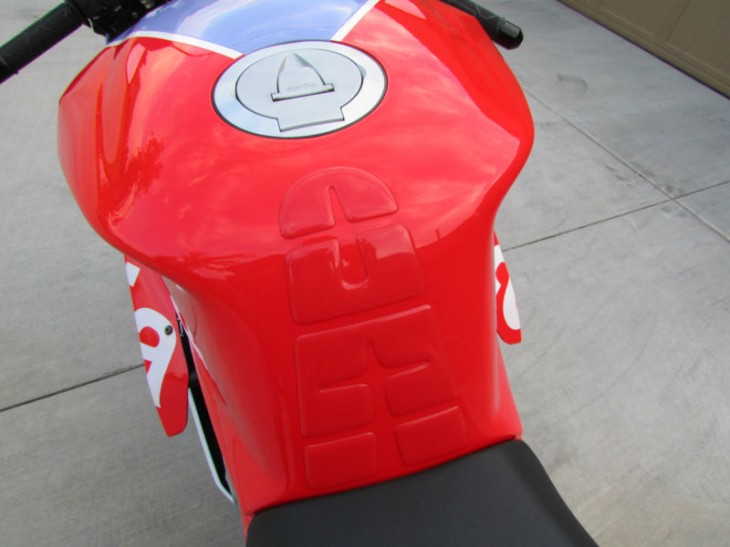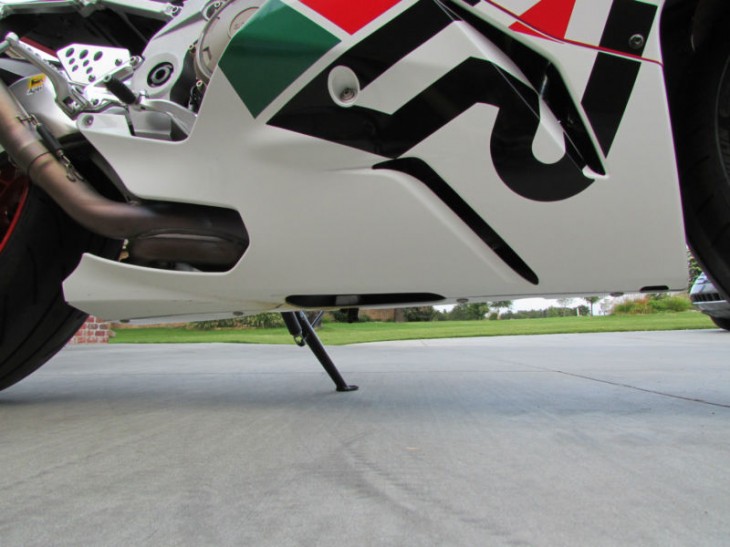 Man, I need this guy to come clean my bikes. The darn thing is spotless.  Be sure to check out the auction, the seller was very good about providing photos of what few nicks there are on it.
Ian