If you've thought you went to the ends of the Earth to source a part, you need to read the sellers' story about this bike. It is an interesting read backed up with good visuals.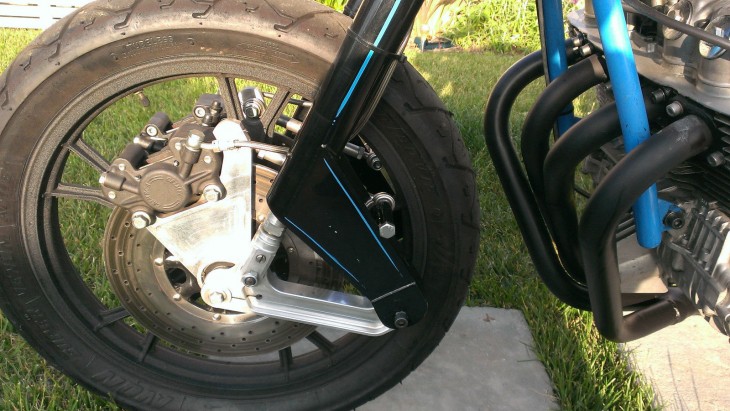 The story involves this odd looking front end.  The story starts here.
Enjoy some pictures.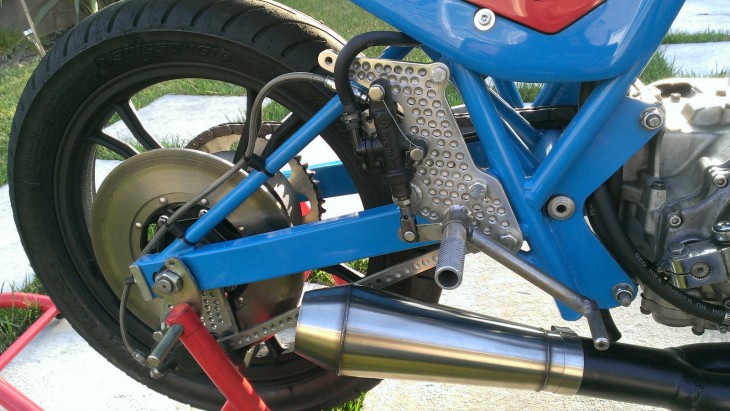 There hasn't been much action on the auction yet with just a couple of days remaining.
Click here for the auction and story.
Ian