Today's brand new racer is brought to us by the same dealer selling this new Honda NSF250R. It seems incredible that this bike is even available, much less still for sale in the US. Located in Southern California (where every day is a great track day!), this is one very clean, very chic vintage TZ racer. How can one seller have so many great bikes? Some guys seem to get all the luck. But if you act soon, you could be the next (first?) lucky owner!
From the seller:
New 1983 Yamaha TZ250K located at our shop in California. This bike is NEW, and comes with the full factory spares kit. As you can see in the pictures, there are some scratches on the bike from sitting around all of these years. We removed the front brake pads, because the brake was locked up from sitting. This is a very rare find! If you looking for a good investment, this is it. Ever wonder were all the old racers went in the USA? Most were exported to other countries. If it does not sell here in the states, for sure it will end up going overseas. Ask questions and look at the pictures carefully before you bid. Bike is sold as is, no returns! Sold with a bill of sale only, No title. I can export this bike no problem. I have all the import docs needed to export this bike.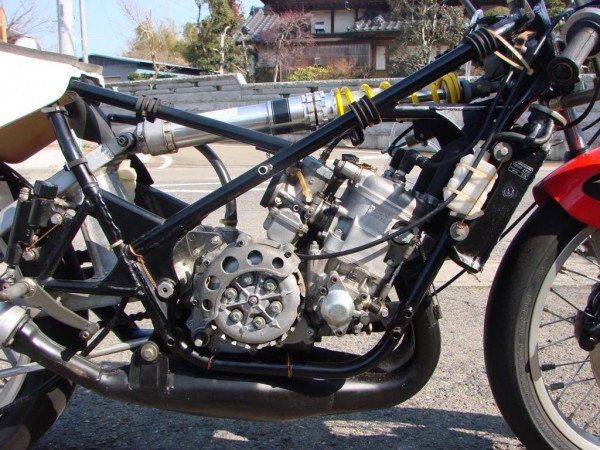 With no odometer or hobbs meter, it is very difficult to tell if a bike has been used or not. This one looks very clean, but could it have been cleaned up after the fact? Did Yamaha safety wire their bikes from the factory? Could all of the superficial damage on this bike occur from storage and transit issues? As a potential buyer, I woudl be concerned as to how to verify it is really new. I have no reason not to believe the seller – but would love to know how to check for something in this situation. How would RSBFS readers verify authenticity?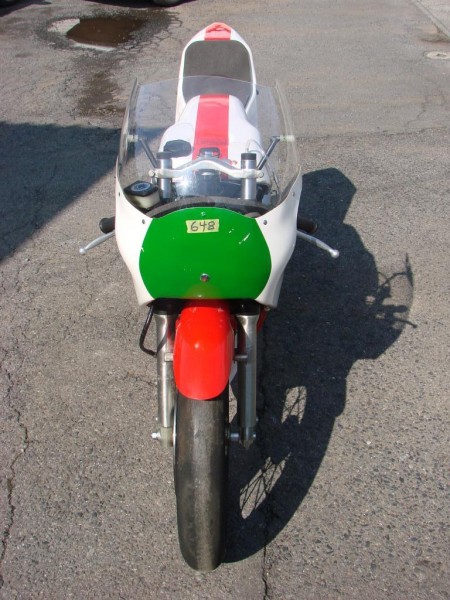 The opening ask for this bike is not cheap: $17,200. There is a BIN on the auction as well, and like the auction for the above mentioned NSF250R, it is set as the same as the opening ask: $17,200. Any way you look at it, $17,200 seems to be the price for this one. Check it out here. RSBFS nearly never sees this kind of hardware in this sort of condition – if this is your kind of thing, take note and act accordingly. Good Luck!
MI