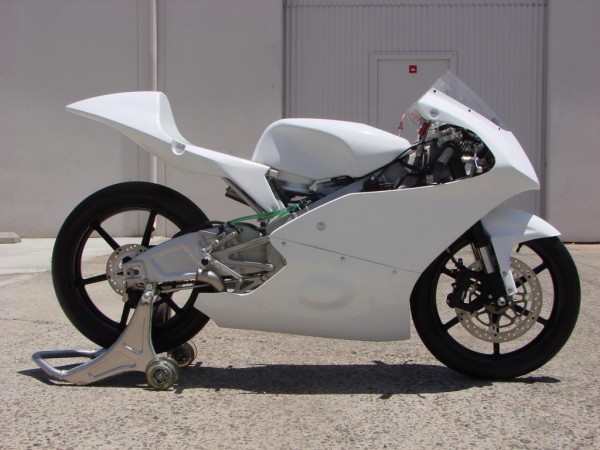 This cutting-edge Honda NSF250R would have made it to the pages of rare even if it had a few track days or races under its belt. What makes this one special is that it is reportedly brand new and available for immediate delivery in Southern California.
The NSF250R is a single cylinder four stroke GP bike meant to fill the gap left by the demise of the 125cc series. Unlike the Moriwaki MD250H which utilizes a modified production CRF250X motor, the NSF250R offers a purpose built engine mated to a modified RS125 chassis. The resulting package is potent: 35+ HP and 185 lbs.
From the seller:
2012 Honda NSF250R. The 2013 model is the same as the 2012. HRC made no changes to the bike. Bike comes with what spares you see in the pictures. There is no title for the bike. Bike is sold with a bill of sale only.
That pupose-built performance will cost you. A Moriwaki retails for just about $13,000. The NSF250R retails for more than twice that number. Another little known fact is that these are "customer" racebikes available directly from your dealer. A number of Honda dealers in the US have the HRC blessing to deal in both the MD250H as well as the NSF250R – 45 in all according to some research. Of course stock on hand might be limited….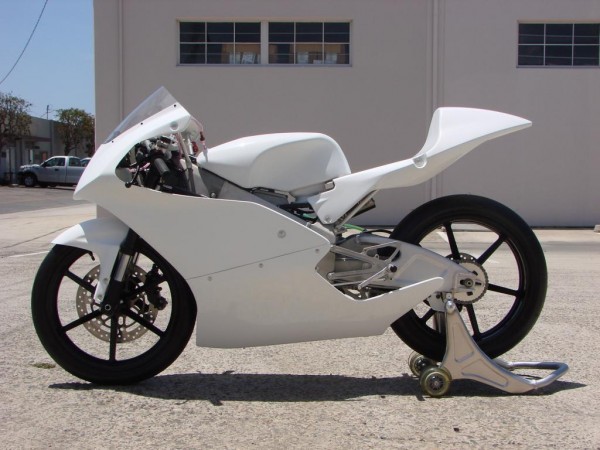 This 2012 spec NSF250R is available today via auction. The opening ask is $20,200 – which is a substantial $8k discount over the MSRP for this bike. The BIN number for this one is the same $20,200. Looks like the first bidder wins the prize! Check out the bike and pictures here, and enjoy a video of a different NSF250R on a track courtesy of the German publication Mororrad.
MI