Location: Toronto, Ontario, Canada
Mileage: 12,200
Price: $4,400 BIN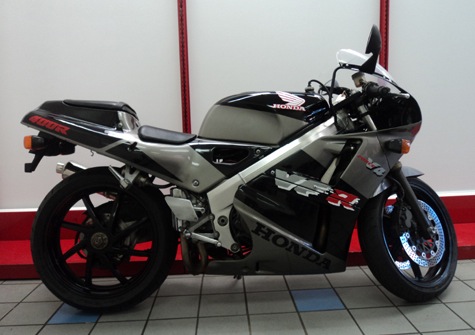 Just a few days back, RSBFS posted a Honda VFR400R for sale in the states, and that's a rare sight indeed. Here's another one for sale up in the great white north where everyone is all aboot awesome 400cc sportbikes, and 250cc two strokes too. All those bikes are about stellar power-to-weight ratio's and monster handling. The VFR400R falls right into that category with a smokin' V-4 motor to give you power and keep the weight and handling where you want.
This bike is one of many that look to be offered by the same seller. The other bikes you will see here on RSBFS too. Here's what the seller has to say-
Honda VFR 400R (NC30) 20,400 Km 1990 

Powerful smooth V4 engine, 400CC, liquid cooled, four stroke V-four cylinder, 16 valve DOHC. Electric starting, 59 HP 6 speed transmission. Pro Arm Single sided swing arm. Aluminum frame. 31 inch seat height. Front and rear disk brakes. 165 Kg dry weight. Very low insurance. Certified.
And a few photos-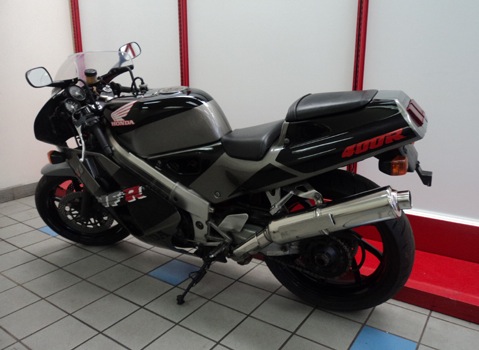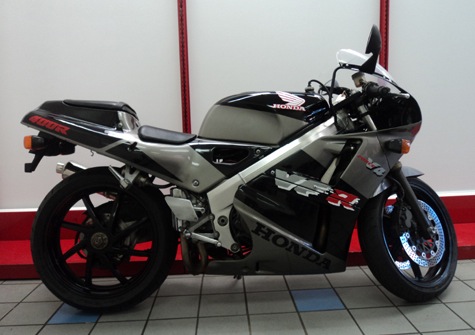 There's not a lot to the description and there aren't many photos. But for what there is, the bike looks clean and original. This bike is up in Canada, so it may be less desirable for us in the lower 48 in terms of getting it home. But if you want to make it happen, the price isn't too bad and may make up for a little bit of the hassle. And you would have one of the coolest bikes on the road.
If you want to make this happen, hop over to the auction and make your play!
-RN