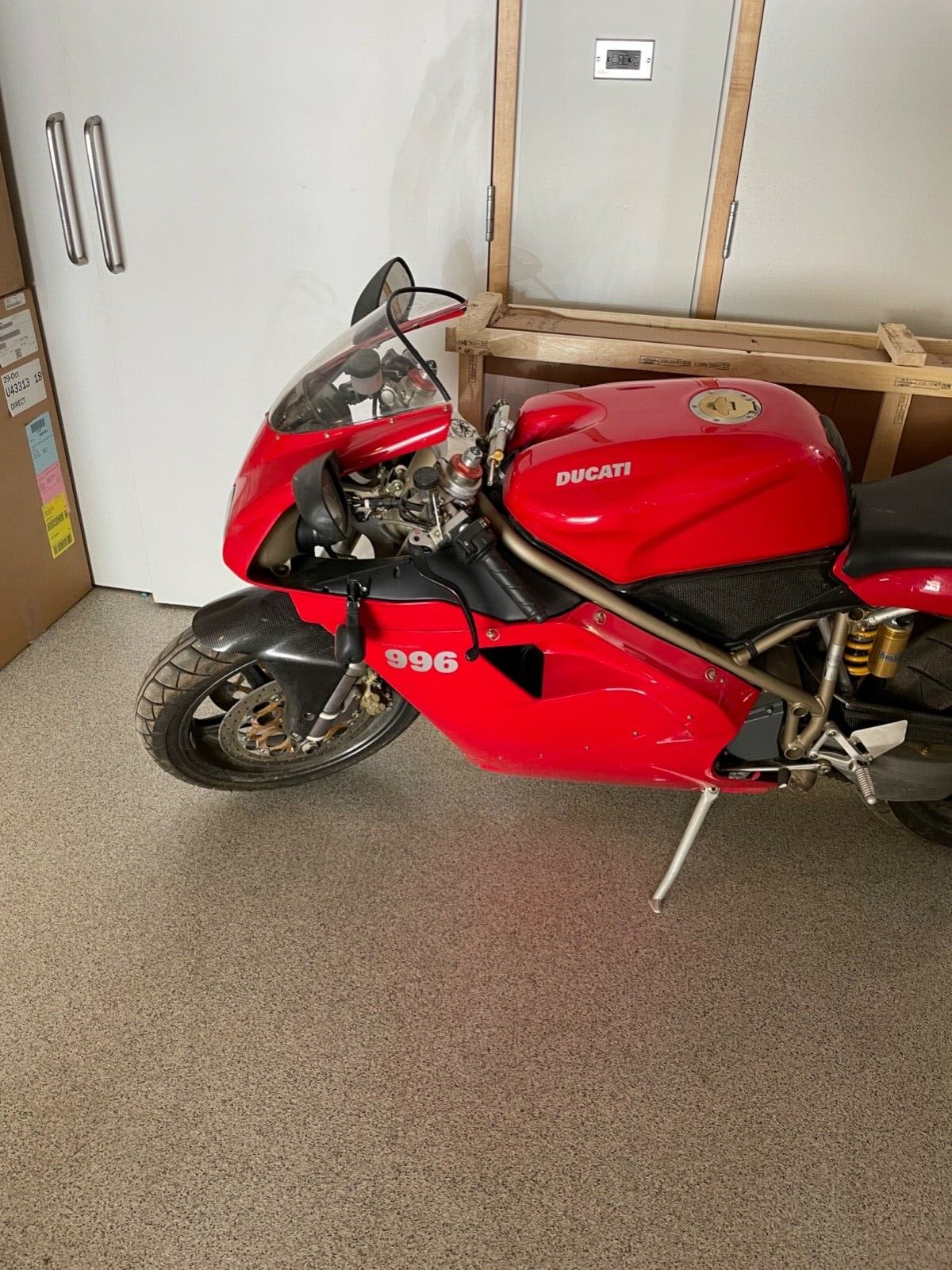 In the evolution of Ducati specials, the SPS name tag is one of a bygone era. Supplanted in later years by the "R" model, the "Sport Production Special" was everything a top level Ducati Superbike should be – faster, more powerful, more expensive and more exclusive than any of the more lowly models. Fast and more powerful thanks to an upgraded engine that produces 10+ HP over the non-SPS example (unlike the 916 SPS, the 996 SPS did not include a larger capacity engine), more expensive thanks to upgraded components such as a trick Ohlins rear shock and special 5-spoke Marchesini wheels, and more exclusive due to the price AND the limited number affixed to the headstock.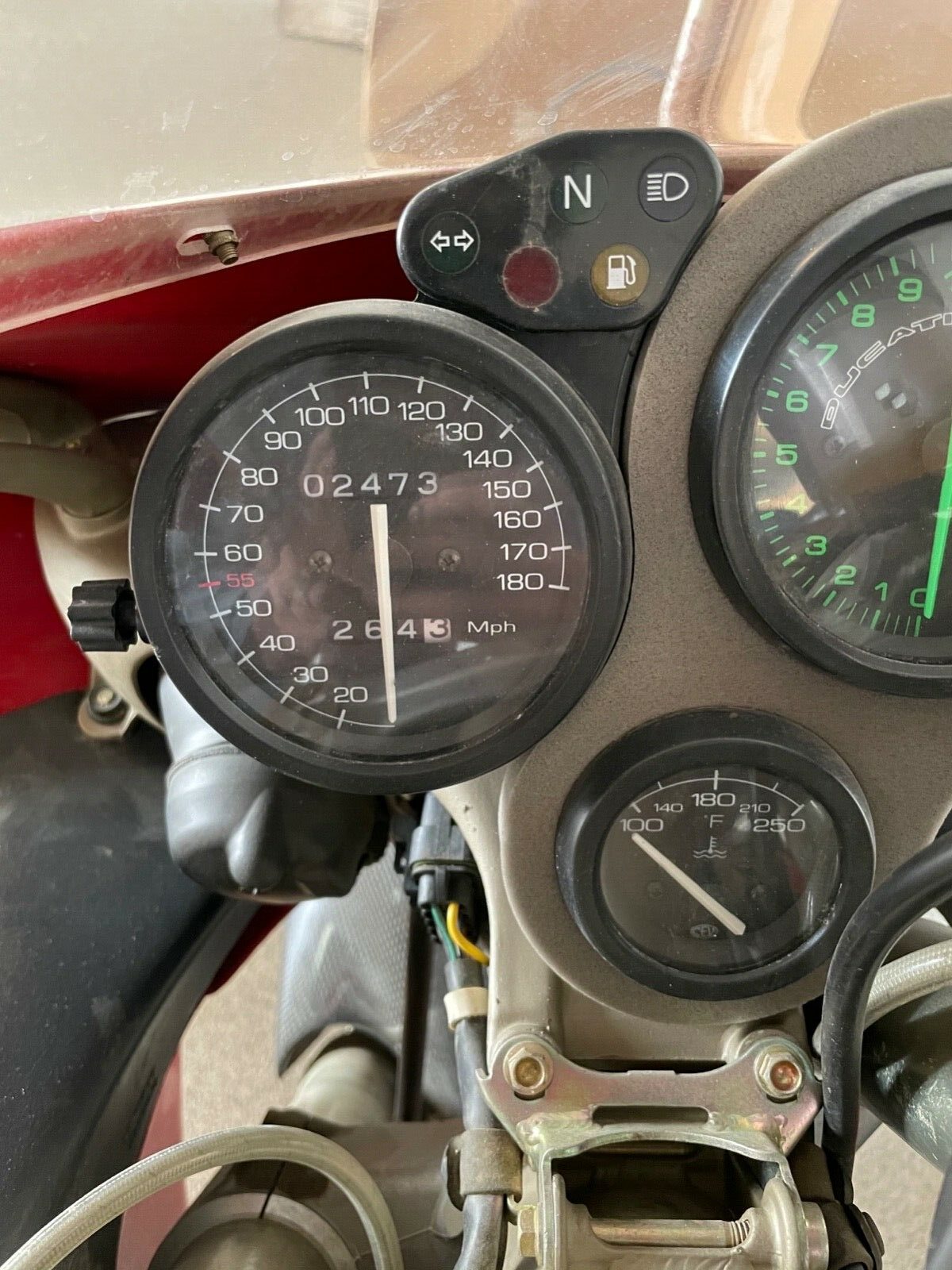 From the seller:
1999 Ducati 996 sps number 25 in the US. 2500 miles. Amazing bike or collectors item.
The 996 SPS was really the apex of the 916 line at the turn of the century. And while the world was set to party like it was 1999, the party would not last long. The new millennium brought with it the "R" model (for Race) which replaced the SPS, and in only another two years the entire 996 line was supplanted by the 998. Such was the pace of rapid development by Ducati, as they continued to chase WSBK greatness and showroom supremacy. Today the 996 SPS is a highly desired collector bike. The last of the SPS breed, it has everything that is great about the 916 and kicks it up quite a few notches. There were but a limited number of these motorcycles built for the worldwide market, giving an instant aura of something special.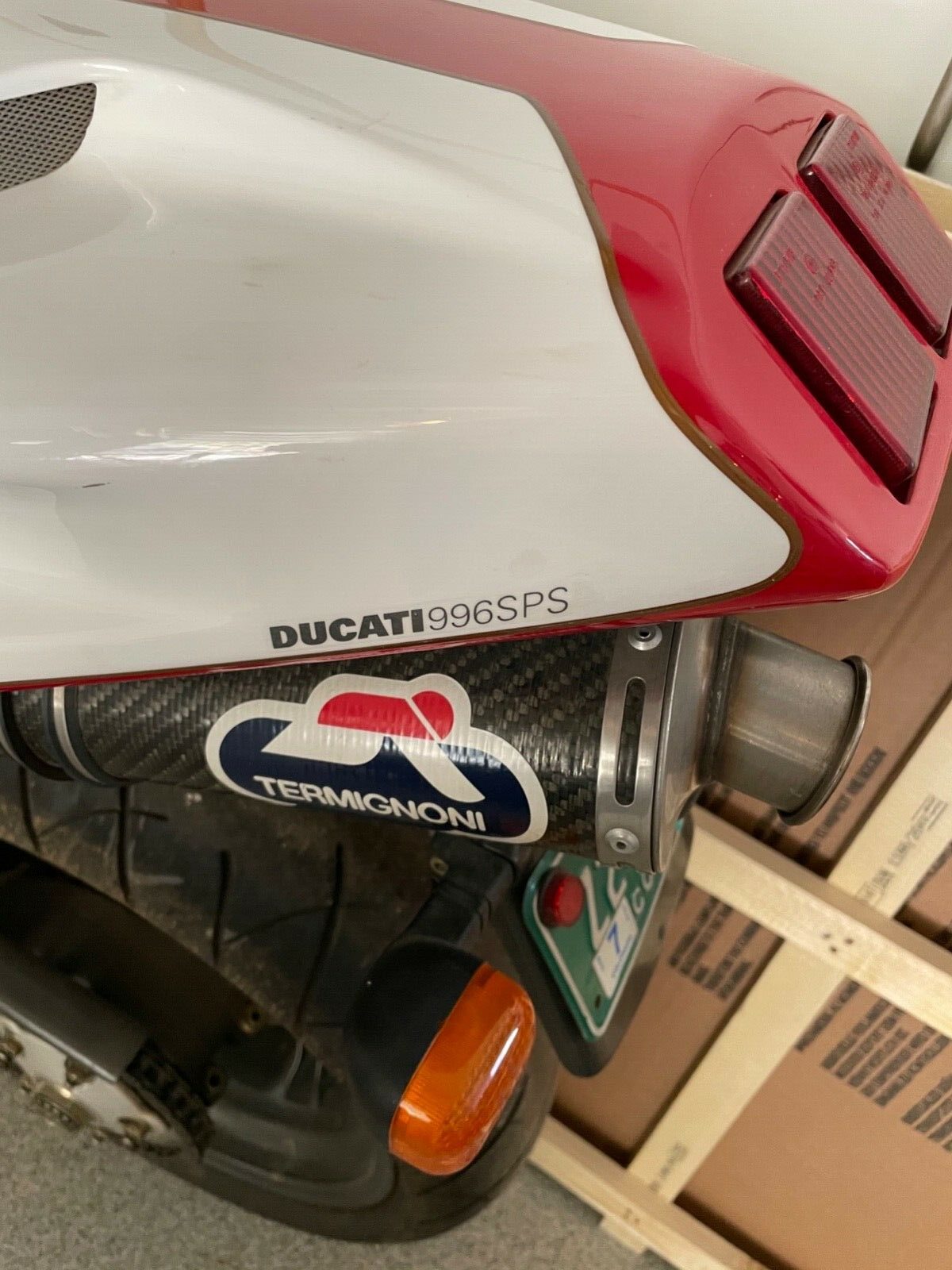 Today's 996 SPS example does not have a lot of info surrounding it. The seller's text is rather sparse for such a special machine, and the photos are few. The eBay advert (you can check it out here) has many of the photos in a non-standard orientation, making easy identification difficult. Finally, the auction itself lists the bike primarily as a Ducati Supersport, meaning that you have to dig to determine it is a rare SPS. That hasn't hurt the run up too badly, however, as there are a few bids and a large number of watchers on this one. Bidding is up to $8,800 at time of writing with reserve still in place. The B.I.N. number is a cool $18k – which is fair money for a SPS but perhaps a bit optimistic from what I see in the photos. What are your thoughts? Good Luck!!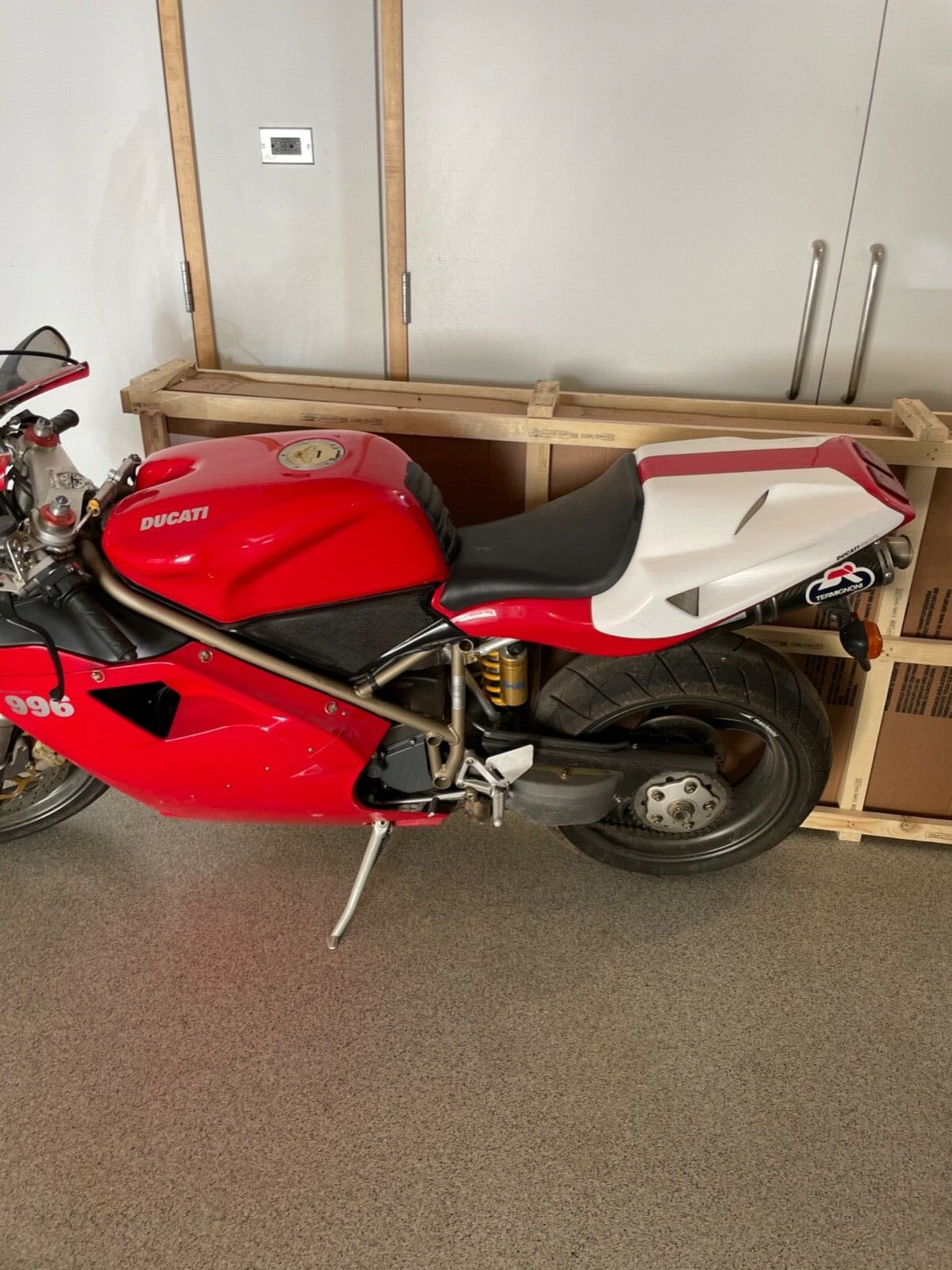 MI