Warning!
This post is in our archives. Links in this post have been updated to point to similar bikes available to bid on eBay.
Every post will be sent right to your inbox every morning when new posts are made. We will never sell our list or spam you. Plus you can click links to bid or buy right from the email and skip the site entirely. Subscribe to Rare SportBikes For Sale today!
I love a good story – especially one with a happy ending. And this spectacular 1993 Moto Guzzi SP III has a great story to tell. But first lets start with the basics. Powered by a 949cc 90 degree vee twin longitudinally mounted in the chassis, the pushrod, two-valve air cooled and carbureted lump is good for just over 71 relaxed ponies. But it is the torque that makes the ride here, and with nearly 80 foot pounds of thrust, the big twin makes the most of what its got. The SP – or Spada (Italian for sword) – is a more upright than say a Le Mans, and is the bike on which Italian police steeds are based. So it is capable, comfortable, and not without the usual Moto Guzzi quirks which include shaft drive. But this particular example of the SP is rather special in that it was a dealer-constructed show bike, and the seller is someone who lusted after it for years before realizing the dream. Read on!
From the seller:
The Story of the 1993 Moto-GuzziSP III

From 1995 – 2008 I made an annual pilgrimage with some long time friends to Daytona Beach to watch the Daytona 200 motorcycle race. It just so happened… at the same time in Daytona each year…. a little party was also going on… a party called Bike Week. Now, not being the parting type (tee hee), our main focus was to cheer on our favorite riders in the annual superbike endurance hosted by the Daytona Motor Speedway and tour the back roads of Florida.

We all stayed in Deland Florida for two reasons: it was quiet and we did not have to mix with the Harley riders. Deland also hosted the Euro Bike show and Wood Brothers antique bike auction. Many cool Italian, German and Japanese bikes make their way to Deland on the final Saturday of Bike Week. It was a great atmosphere.

At the time I was driving a 1996 Moto Guzzi 1100 sport. Harper Moto Guzzi, from St. Louis, MO, always made the trip to Florida and had a booth at the show in Deland. I had a business relationship with them so on Saturday, I planned to visit them at the show. And that when I first saw it:

Harper's Daytona show bike, a 1993 Moto Guzzi SP III 1100. It was beautiful and looked like it was going 100MPH just sitting there. I got excited and asked one of my best friends to take a picture of the bike and me. I said "I'm gonna own this sucker one day"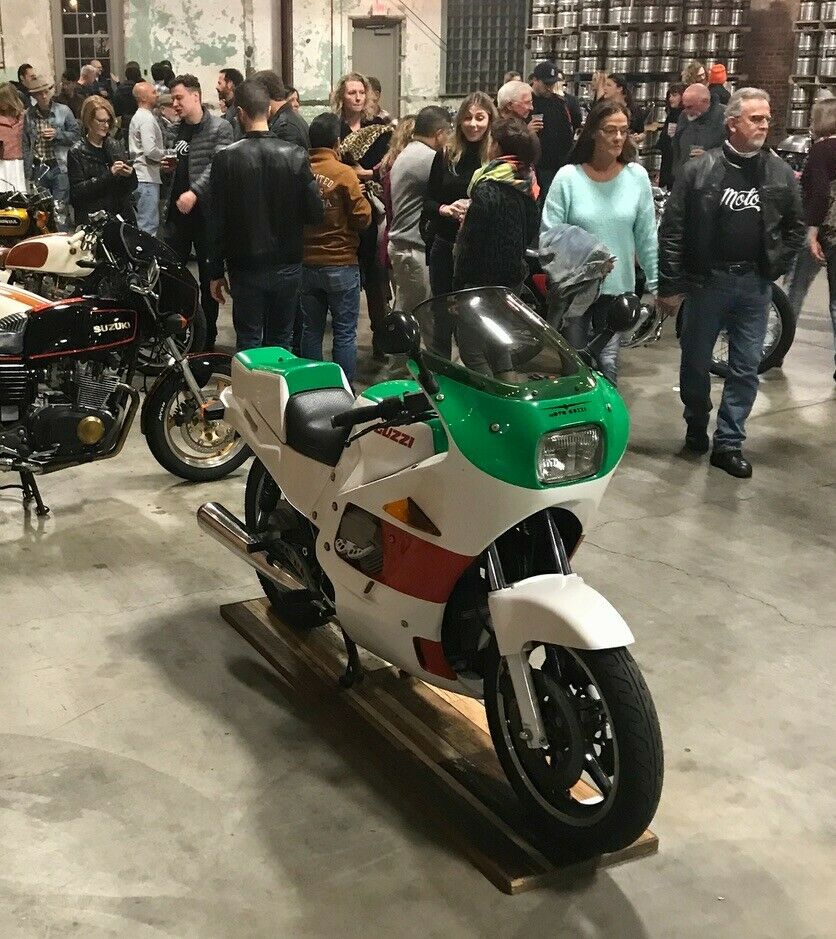 More from the seller:
The bike has a ton of custom Moto Guzzi farkle and a super rare, custom full Valtek Body Kit, the same faring used by the Italian motorcycle police, the "Carabinieri". The bike wasn't for sale (but I think they wanted $10 or $11 grand for the bike), which was a fortune for me in 1998. For several years we visited the show and I always visited "my bike". As my kids and business grew my time got short the Bike Week trips faded away. I kept in touch with Harper's as I was still driving the 1100 Sport.

For several years I clubbed raced motorcycles and attended many track events. Soon, my interests changed and by 2010 I was completely out of motorcycles and now into vintage car racing. Even the 1100 Sport had to go and my relationship with Harper's was put on hold. Sadly, my interest in the SP III also waned and soon it became nothing more than a memory. My wife, however, was very happy that finally "the metal was wrapped around me not me wrapped around the metal". Fast forward to 2015 and after missing my Moto-Guzzi 1100 Sport, and experiencing my 10th mid-life crisis, I found an interesting 1100 Sport for sale and bought it.

The bike was great but after a year of riding her it became apparent that my body did not feel so good after riding long (or short) distances. My 58 year old bones and a 20 year old Italian sport bike did not mix. Regrettably, I came to the realization that I needed a more comfortable ride.
More from the seller:
Suddenly, I remembered the SPIII from Harper's. Six years later I immediately went to the internet and searched for Harper's. At the first click I found the banner "Harpers closes its doors and liquidates all its motorcycles, will only sell parts". My heart broke. I decided to give them a call and see if they knew anyone who would be interested in my 1100 Sport.

On the first ring, Curtis Harper, son of the founder picks up the phone. I introduced myself and he remembers me. I tell him I'm trying to sell the V 1100 Sport and was looking for a nice Italian Sport Tourer. He says "are you interested in a trade?". I say yes….then Curtis says "Dad auctioned off all the bikes except the 1993 SP III show bike, he was saving that for a good home"

I was shocked, it was destiny! Within two seconds we made a deal and two weeks later I drove 15 hours to St. Louis and drove home with my dream bike. That was 2017, and I've had several good years with her and some nice local rides but now I'm 63 and ready to pass on the SP III on to an appreciative owner. My focus now is now English sports cars, heaven help me.

Summary:
Two basic owners since 1993;me and Harpers Motors
1.554 documented miles
Recent carbs rebuild in 2020
New Bridgestone tires in 2017
Show winner, people attractor
Rides like a dream
Collectable rare classic
Title in hand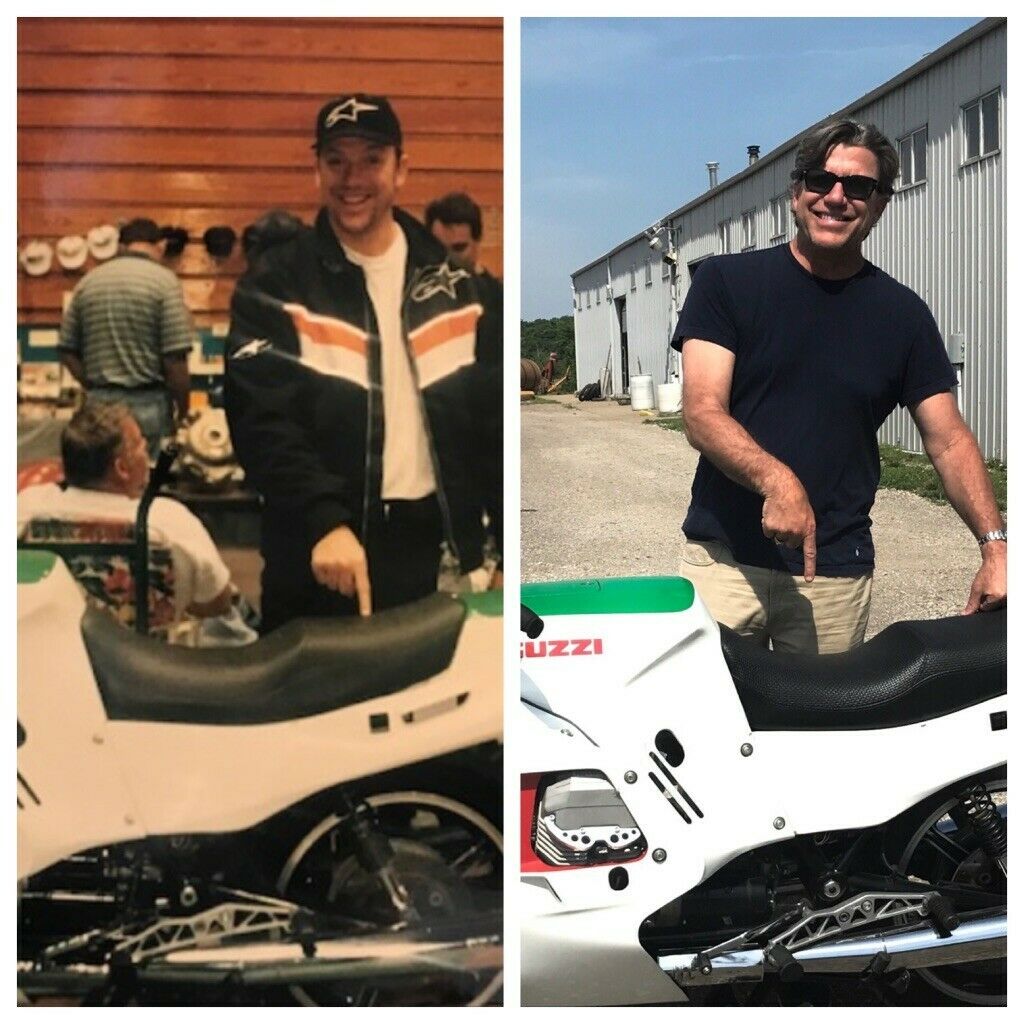 Guzzis of this vintage are reasonably rare in the United States; the brand was simply not as popular as other European makes, nor did they have a large dealer network. However Moto Guzzi fans are rabid, and the longevity of the brand – as well as the bikes – is legendary. That would explain why this auction, even though it is in the mere $5,000 range at the moment, has a significant number of watchers. This is an extraordinary motorcycle that is truly unique, and has a very interesting history and story to tell. And I'm sure the next owner will become part of that story (and hopefully piles on some more miles). There is a reserve in place, so this one has some distance to run. Check out all of the details here, and enjoy this departure from the everyday superbike. Good Luck!!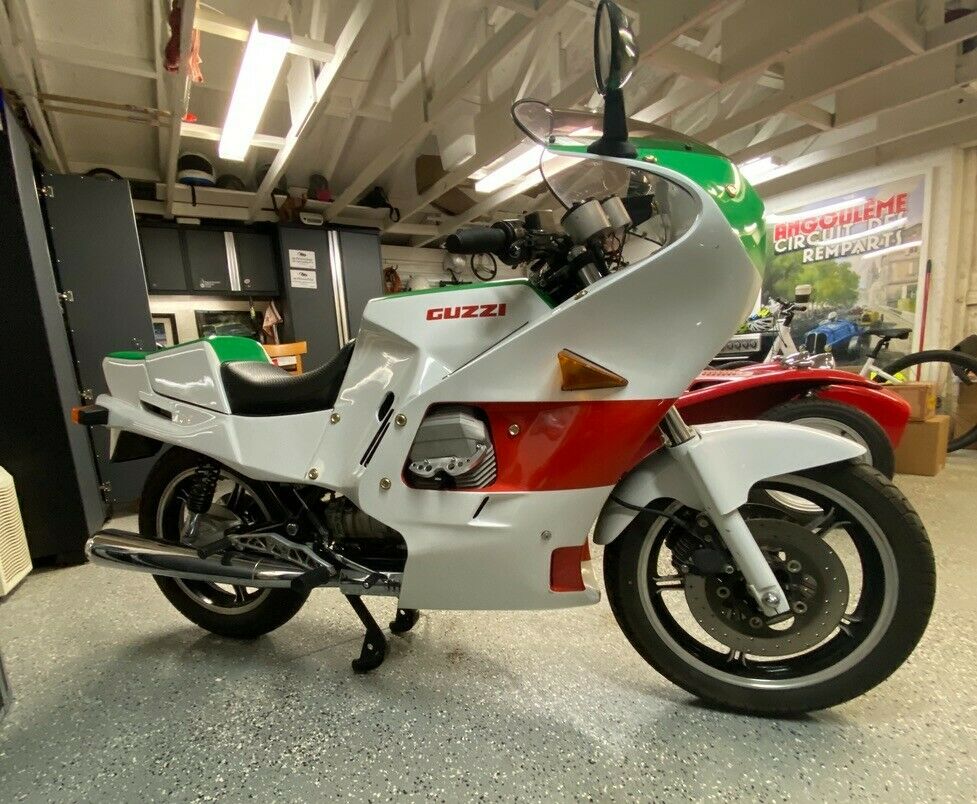 MI