Ducati's 1990's Supersports were some great all-around bikes and only relinquished that honor to the new Monster. This late SS is over on the sporty side with the CR's half-fairing and looks better than excellent.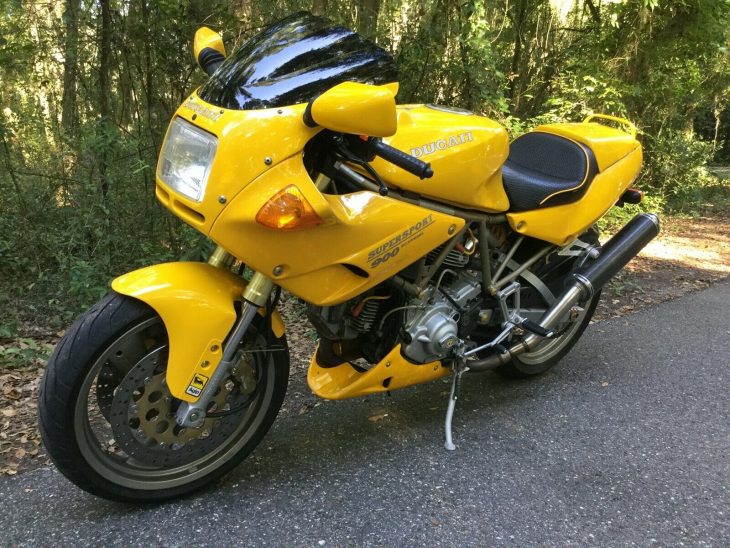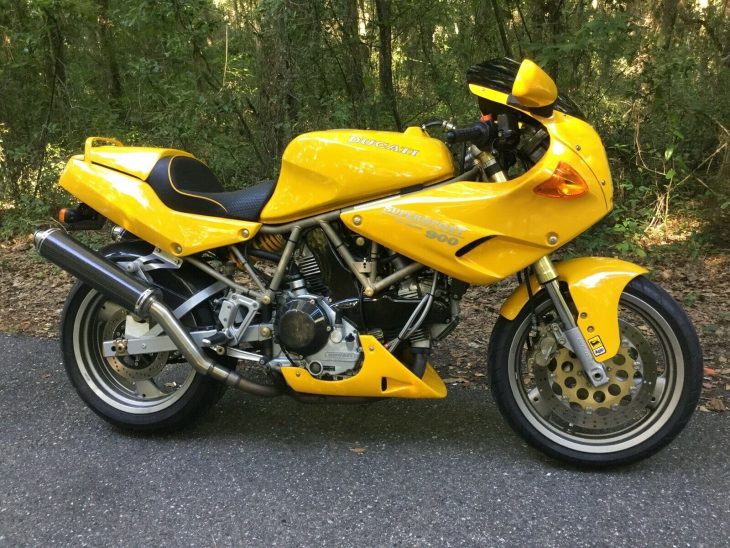 The 900SS took styling cues from the 907 Paso, but with the 84hp air cooled desmodue.  Appointments were contemporary with 6-speed, 17-inch wheels and inverted Showa forks, and the drivetrain wasn't left behind with newer 38mm Mikuni carburetors.  Trellis frame and silhouette fairing helped keep the weight under 425 lbs. wet.  Nicer components like aluminum swingarm, lighter wheels and carbon rear mudguard moved around on the range but are readily available.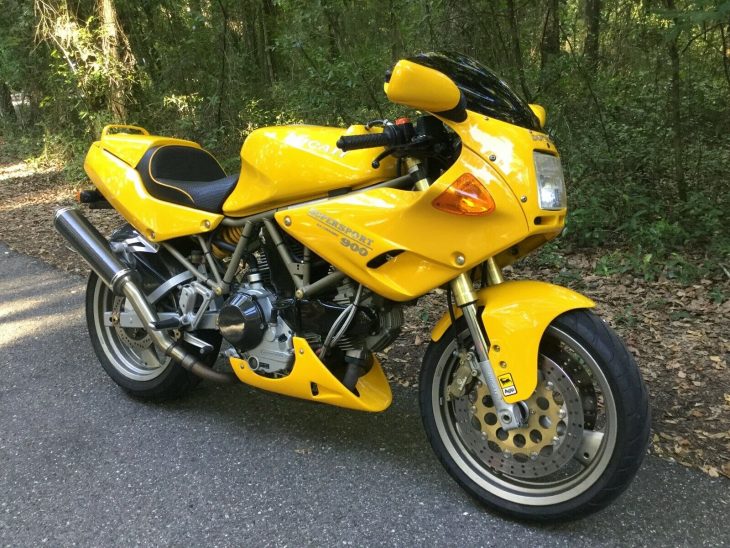 This SS hails from Florida and The half-fairing with engine scoop looks better than its just over 10,000 miles.  Just a couple of mods evident, Sargeant seat, carbon clutch cover and tinted windscreen.  A word about recent maintenance might help some prospective buyers weigh the rebuilt title.  From the eBay auction:
Show quality!  It is so clean that you could eat off the engine. Look closely at the photos and you will realize that this is a very special motorcycle. It has only 10,179 careful  miles on it.  That makes only 442 miles per year of its life. It has been lovingly cared for during its entire life. It starts, idles, runs, shifts, brakes, and handles like the day it was made.  It also looks  like  new. Both tires are excellent. 


It has an amazingly comfortable Sargent seat and dual carbon slip ons that sound great!  It has absolutely no issues and is ready to go anywhere. You will not be disappointed.

It has a "Rebuilt" title because of cosmetic damage when it was knocked over in my garage. The engine was not even running and the bike was stationary.  Now there is not a scratch on it and it is not possible to tell that it had any repairs.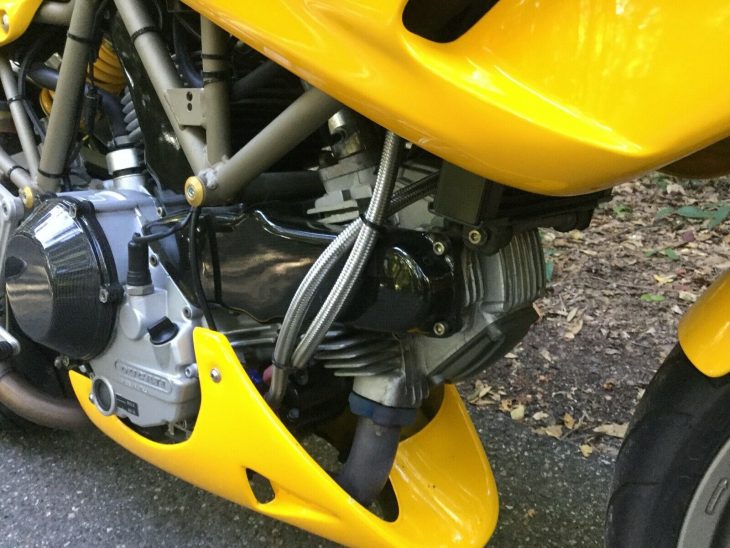 SS's had roles as varied as racebike and sport tourer among their owners, and the design and better quality suspension made it possible.  Even with clip-ons the riding position was a good compromise and reviewed well.  The classic sound and appearance will make new fans even now.
-donn