Update: 12.26.2010
1991 Norton John Player Special F1
Location: Hudson Valley, NY
Mileage: 1,360
Price: $45,000.00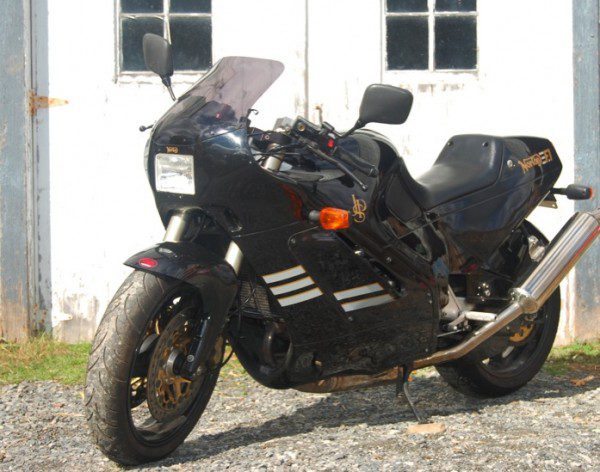 One of only a handful (less than 5) said to be in the states, and 1 of 70 in the world is this beautiful Norton JPS F1 (F55). This is a stunning example of an already classic British motorcycle. Not many sport production motorcycles can command attention and respect like the Norton F1's do, but when a company as special as Norton, builds a motorcycle of this caliber, people take notice.
This F1 is equipped with a 588cc, twin-rotor Wankel engine that produces 90hp and is said to be both smooth and powerful. Norton only produced the F1 in JPS racing colors and black and gold were the colors of choice.
From the seller:
This F1 Norton rotary machine is one of about 70 that were made in the early 1990s in Great Britain, very few of which are known to be in the US. It is a street-legal racing machine known for its high power-to-weight ratio.

The motorcycle is in very good condition with 1,360 miles. For additional pictures and information, visit www.nmsimons.com.

Bike is located in the Hudson Valley.

Serious inquiries only, and please include "F1 Norton" in the subject and your phone number in the body of your email.
Please email us with inquiries on behalf of the seller.
dc