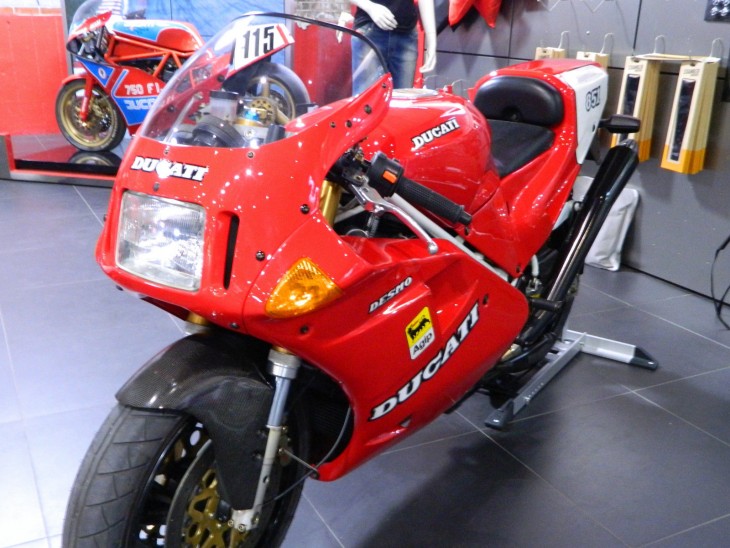 The Ducati 851 debuted in 1987 and featured brand-new four-valve heads and liquid-cooling, revolutionary design features for the already venerable 90° L-twin. The Pantah engine, while very durable even under racing conditions, was limited in terms of outright power by its two-valve heads and air/oil cooling. Ducati wanted to compete in World Superbike racing, and this was the result.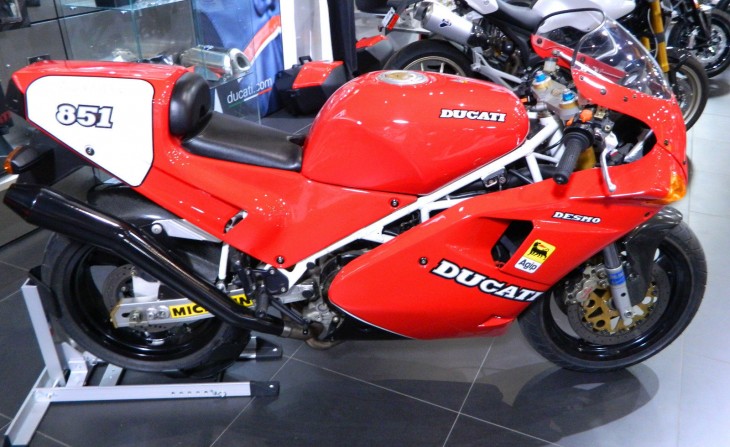 The SP3 was similar in concept to Ducati's "R" versions today and was intended to homologate the bikes for WSBK racing. The higher-compression SP bikes actually displaced 888cc's and used a close-ratio gearbox along with Öhlins suspension components. Reports of power varied, but something north of 110hp at the crank would probably be accurate.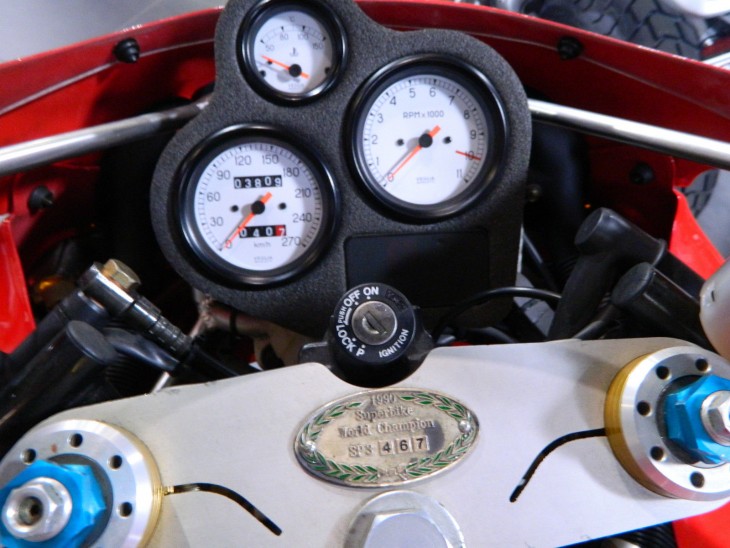 What's interesting is that the SP3 was actually introduced in 1991, and this bike is listed as a 1990, which should have made it an SP2. It does feature the plaque on the top triple, along with the characteristic upswept pipes and black wheels appropriate to the model. The photo isn't all that clear, so I thought maybe the "3" was really an "S," but the SPS was a variant of the 888 and introduced much later, in 1992…
So assuming this is a genuine SP3 that is just titled incorrectly, you're looking at a very rare motorcycle, with just 534 made.
From the original eBay listing: 1990 Ducati 851 SP3 for Sale
Out of the 500 that were made of this bike, this is stamped #467. The 851 Superbike won WSBK in 1990. This is a wonderful specimen with a unique aftermarket exhaust, which sounds absolutely amazing. This bike does run, and it runs very strong.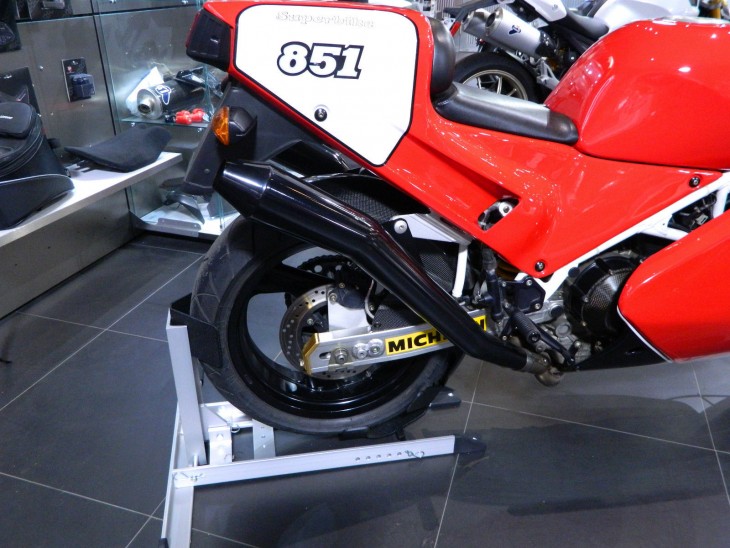 There are just over 3,000 miles on the clock and, although some of the photos are less than clear, this looks like it's in excellent condition. But even given the limited production, that $32,000 starting bid is pretty jaw-dropping. It's been a while since I've seen one of these up for sale, but that price seems pretty ambitious. There is still a full week left on the auction, so I'm curious to see how much serious interest this bike generates.
-tad