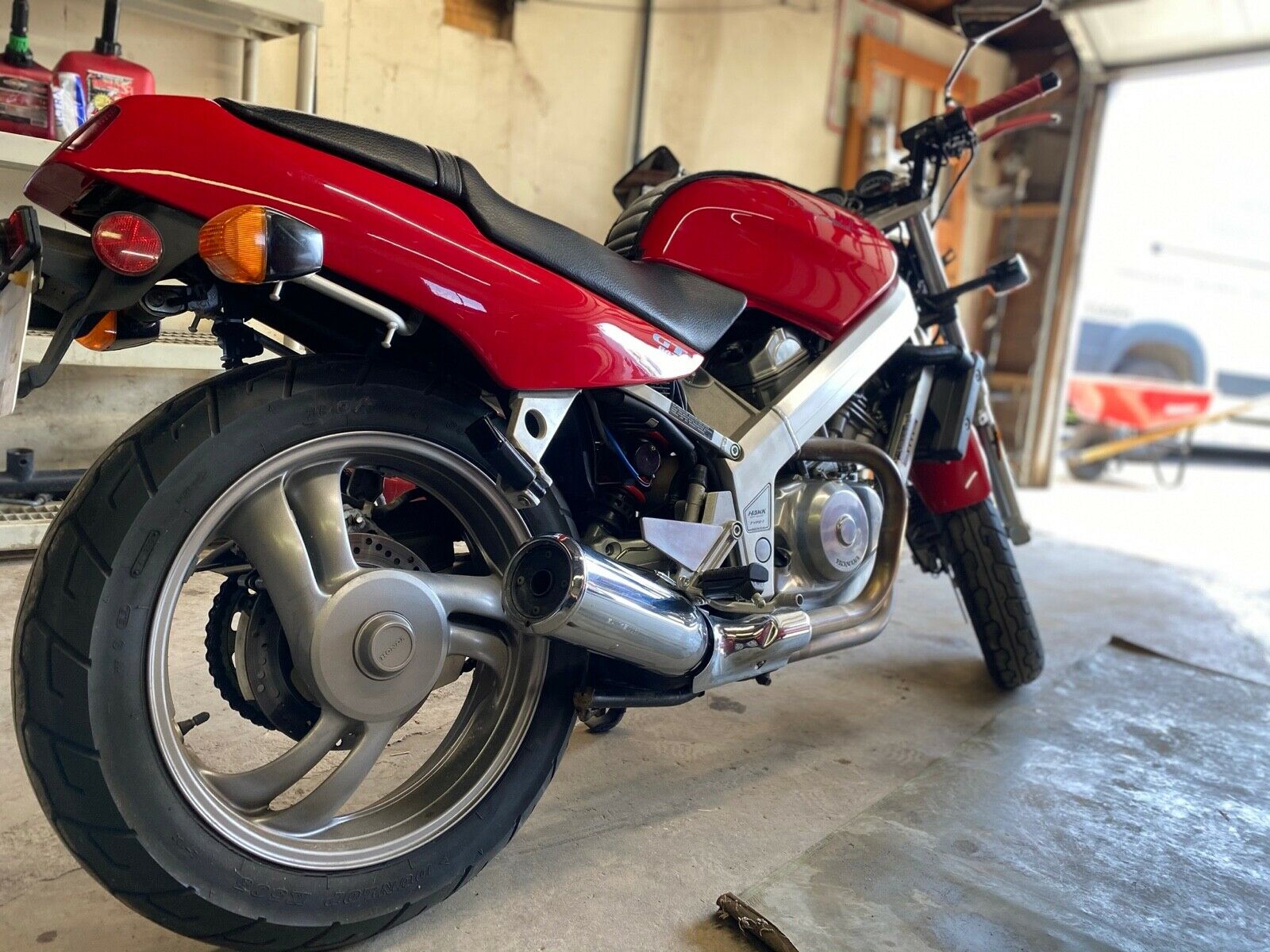 Location: Plainfield, Illinois
Make: Honda
Model: Hawk NT650
Mileage: 5,285
Price: $6,000 B.I.N.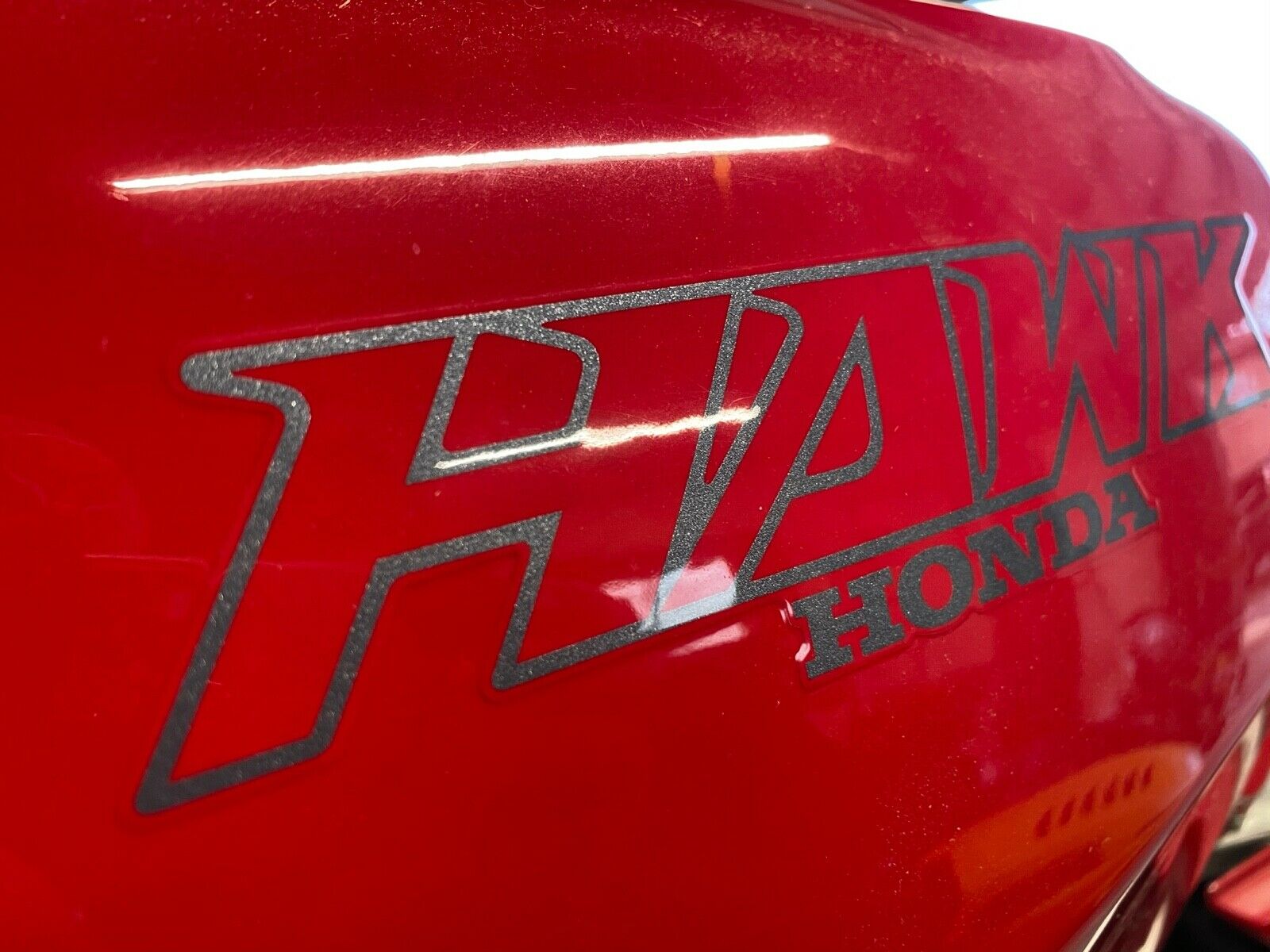 From the seller:
1989 Honda Hawk GT 650
1 owner
In storage since 1995 brought out in 2021
Runs and drives
Clean body not one ounce of rust
Pretty darned spiffy- don't you agree?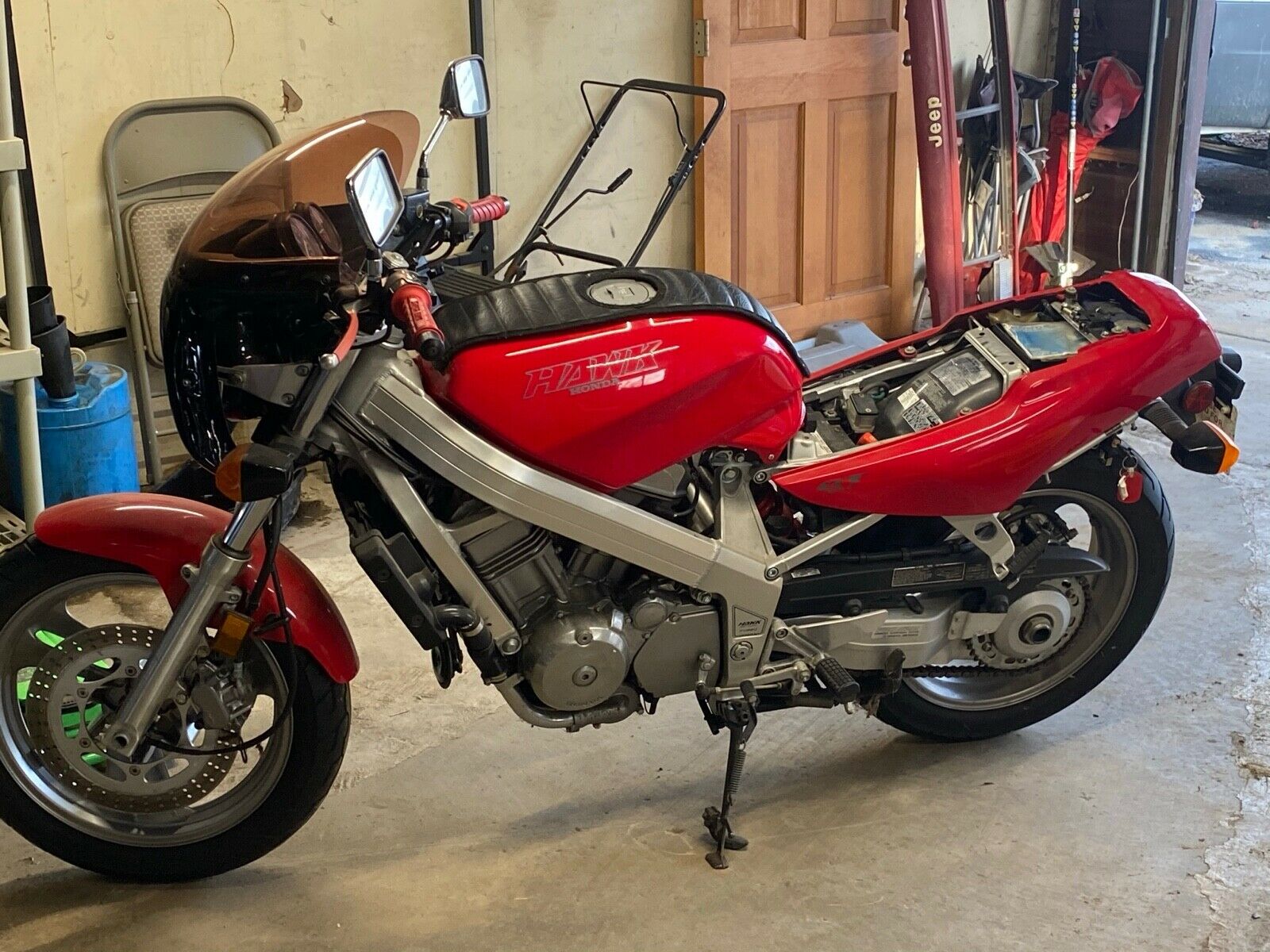 Honda Hawk's are always a crowd pleaser and this one shouldn't disappoint the fan boys and fan girls. Even though the seller is vague on details, the less than adequate photos can tell us a little bit more. The seller states it was in storage for roughly 25 years (ouch!), but was recently (assumed) brought back to life for the "headlight on" photo op.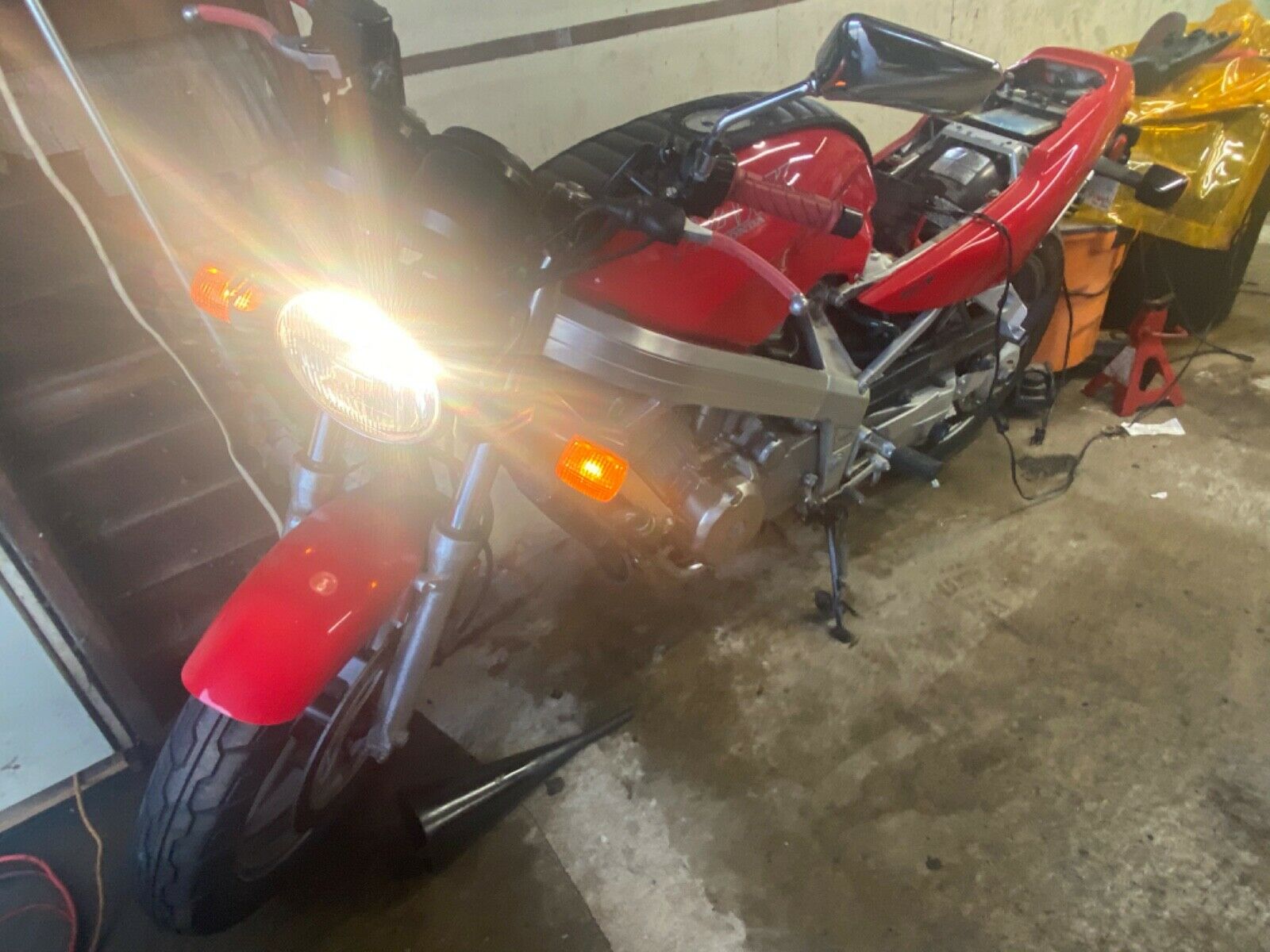 Since the seller didn't say- all potential buyers must assume a whole lot of rubber bits will need replaced like tires, radiator hoses and fork seals just to name a few, as well as a few metal bits such as a chain, perhaps some cables and bearings? Of course we'd like to see the inside of the fuel tank and perhaps a little more info on how it was stored because you know . . . Lacquer and all that yucky stuff.
However, the seller does state "Not one ounce of rust!" and the photos (when zoomed in) support that comment. You *may have to spend a few pennies, some time and a few beers bringing it up to road worthiness, but it appears you would have an amazing base to start with. The frame is oxidation free, the paint still shines and I don't see any body damage.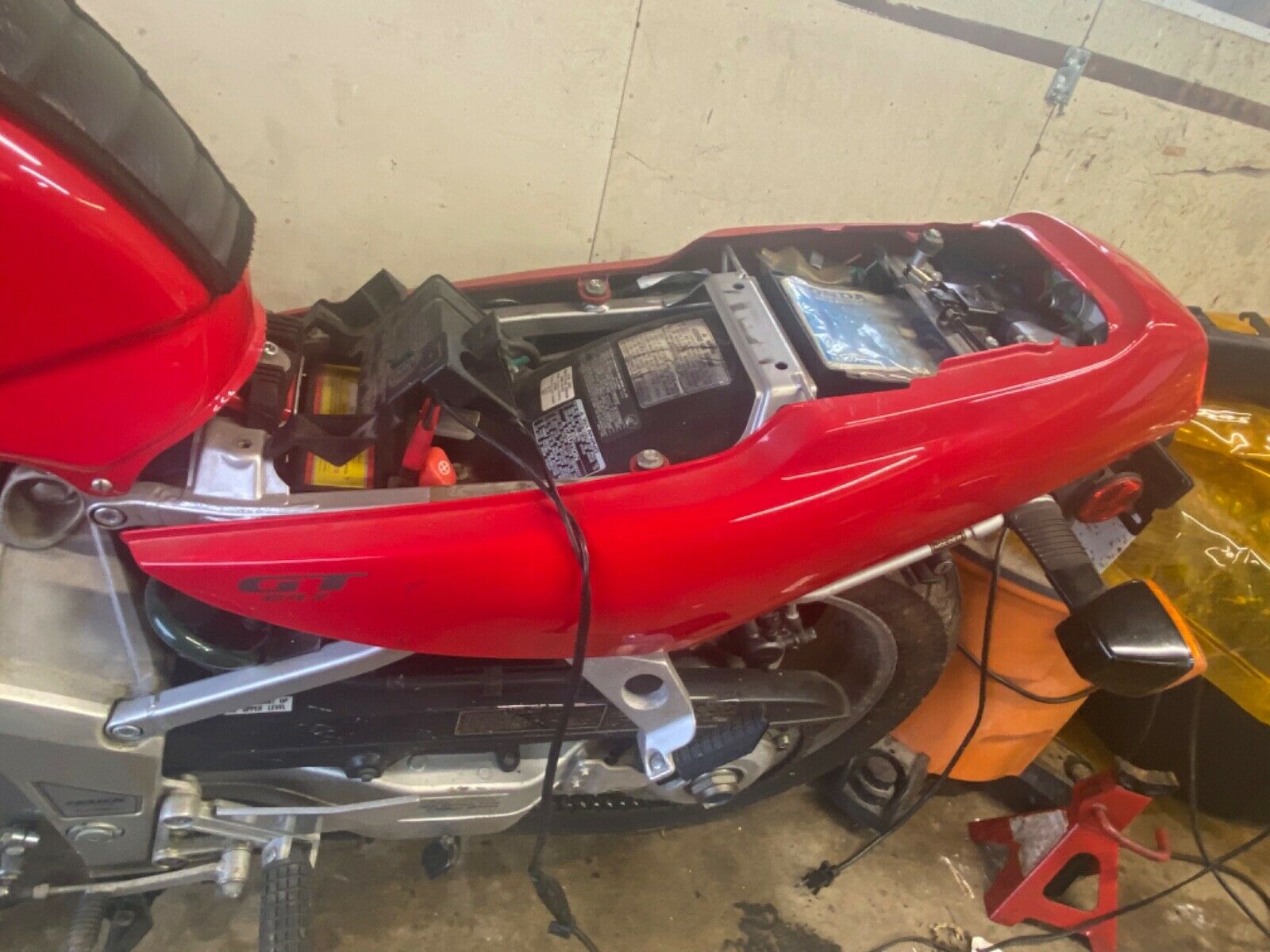 While standing around the corporate offices yesterday one of our more distinguished employees made the comment "Better pictures would be worth one thousand more on the B.I.N. price!"
What do you all think?
-Buy it and ride it?
-Buy it and sit on it while making vroom, vroom noises?
-Buy it, fix it and sell it?
Where ever your thoughts land you can Make the jump here-
Cheers,
Doug