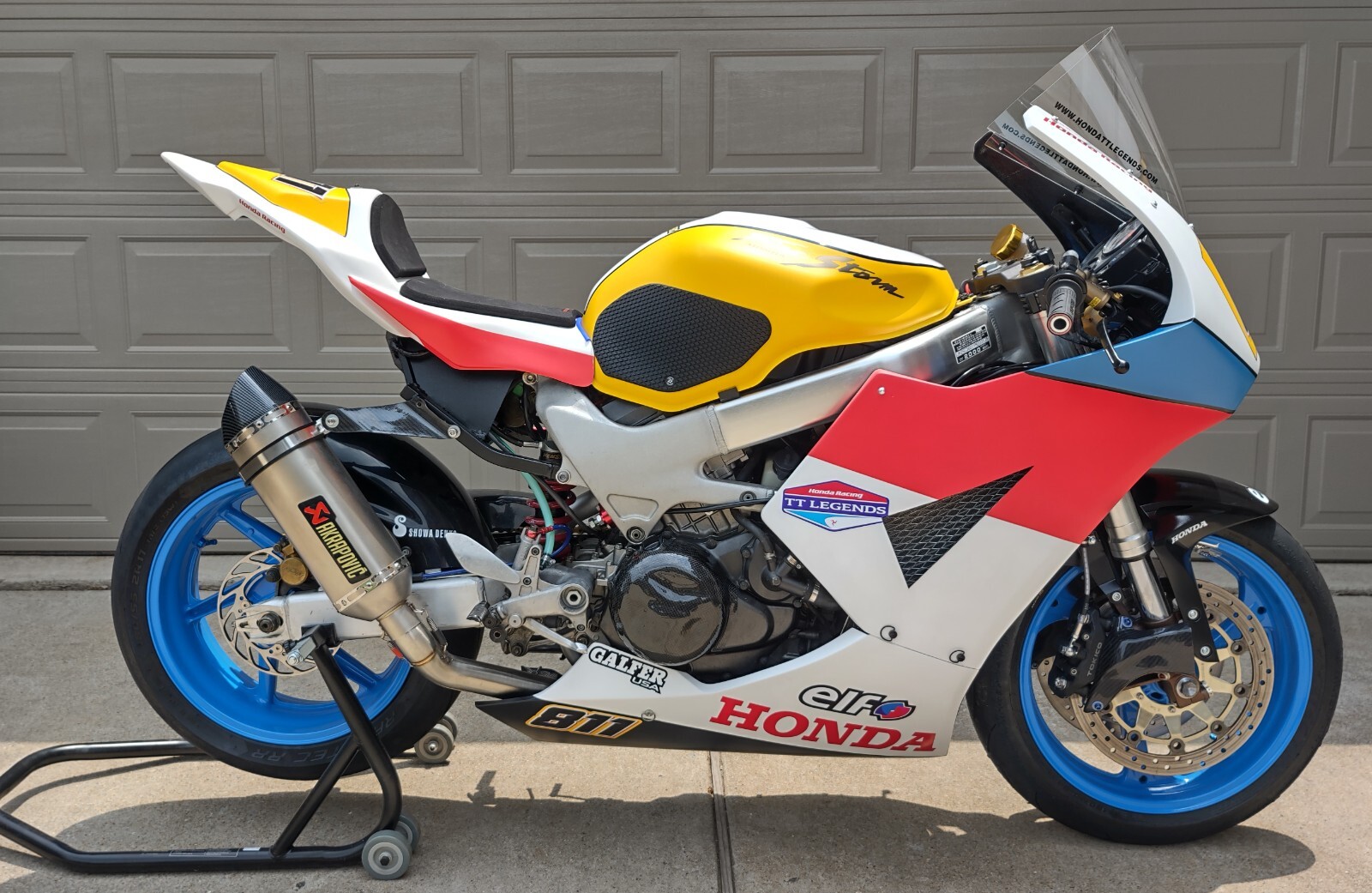 I'll admit that writing about a small niche can sometimes become a bit difficult in the sense that there are only so many angles to approach some of thee bikes we come across. Every once in a while you will get something super unique and eye-catching which is not only great for us but also our audience. I think it's fair to say this find checks those boxes. This 2000 SuperHawk that started as a stock bike has undergone quite the cosmetic and mechanical conversion in order to make into a track weapon. It's hard for us to determine how sharp this knife is from where we sit but I think everyone at the track would be at the pitwall as you roll down the straight. Regardless of what other people think, we live in a world where one can identify as whoever they want so if a SuperHawk identifies as MotoGP bike, who are you to say no?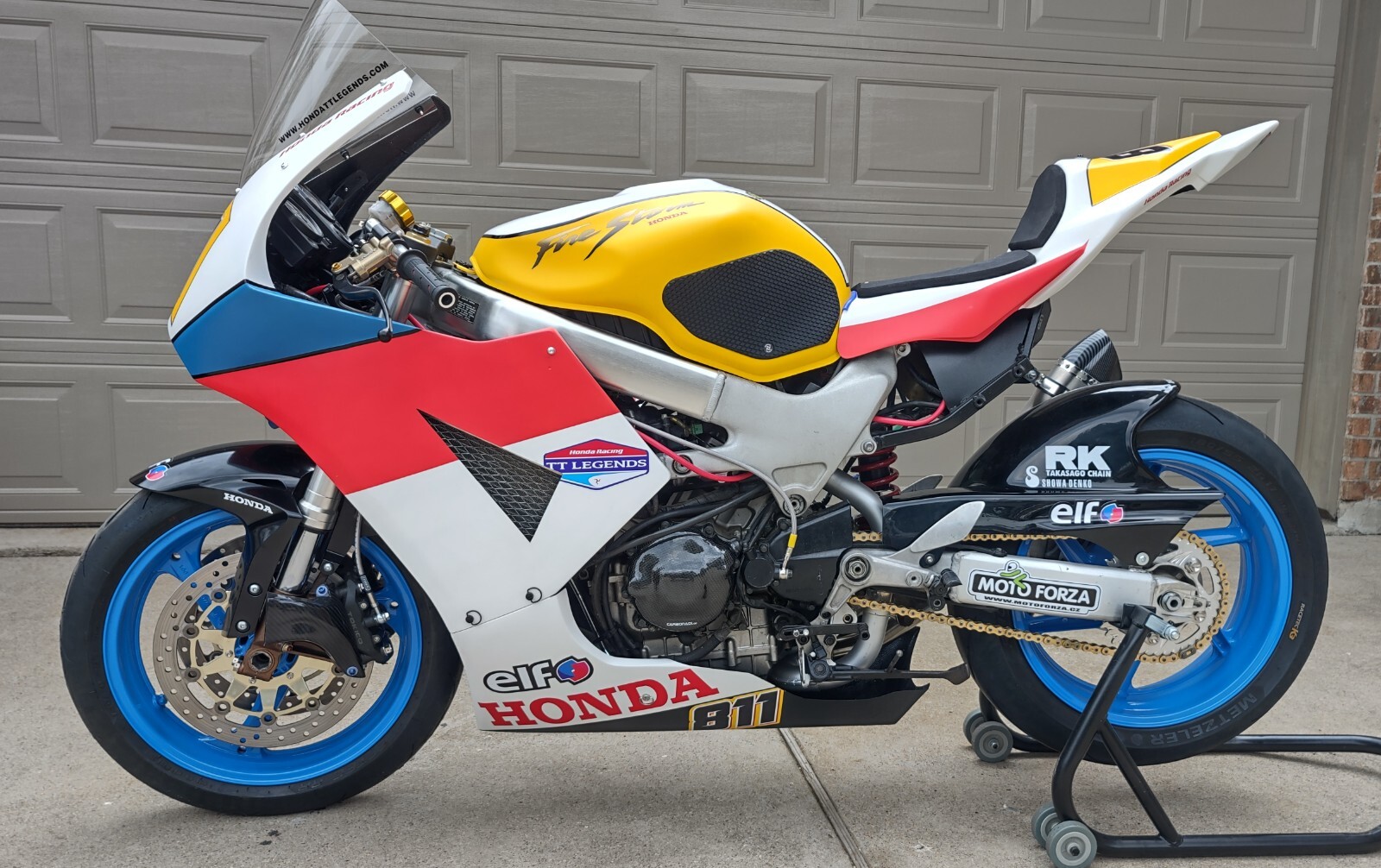 Hard to say this things looks bad. The color scheme, stickers, and windscreen are all pretty damn cool. Some people who take this route try a bit too hard and completely over do it while trying to be different but I don't think that's the case here.
Does the tasteful approach to the cosmetic surgery cross over to the mechanical side? Let's see what we can gather from seller's mechanical mods
Chassis: Custom subframe & subframe brace, Penske rear shock, 04′ CBR1KRR front end, MotoGP brake and clutch master cylinder from 2000 MotoGP bike
Electrical – Coil on plug upgrade, battery relo
Powertrain – Custom 2-1 exhaust
That wasn't an exhaustive list of the modifications but there are some other pretty cool things the seller has done. Definitely check out the listing for an exhaustive list. A positive here is that nothing seems to have been done to the motor and nothing is terminal outside of the custom subframe since the seller has retained the original parts. That being said, any time you buy a custom bike the quality of work is a concern but it looks like the seller hasn't gone full Allen Millyard on us and has kept the technical complexity relatively low. I've successfully pasted on a front end before and if you watch me turn a wrench you might be tempted to grab the wrench and hit me with it.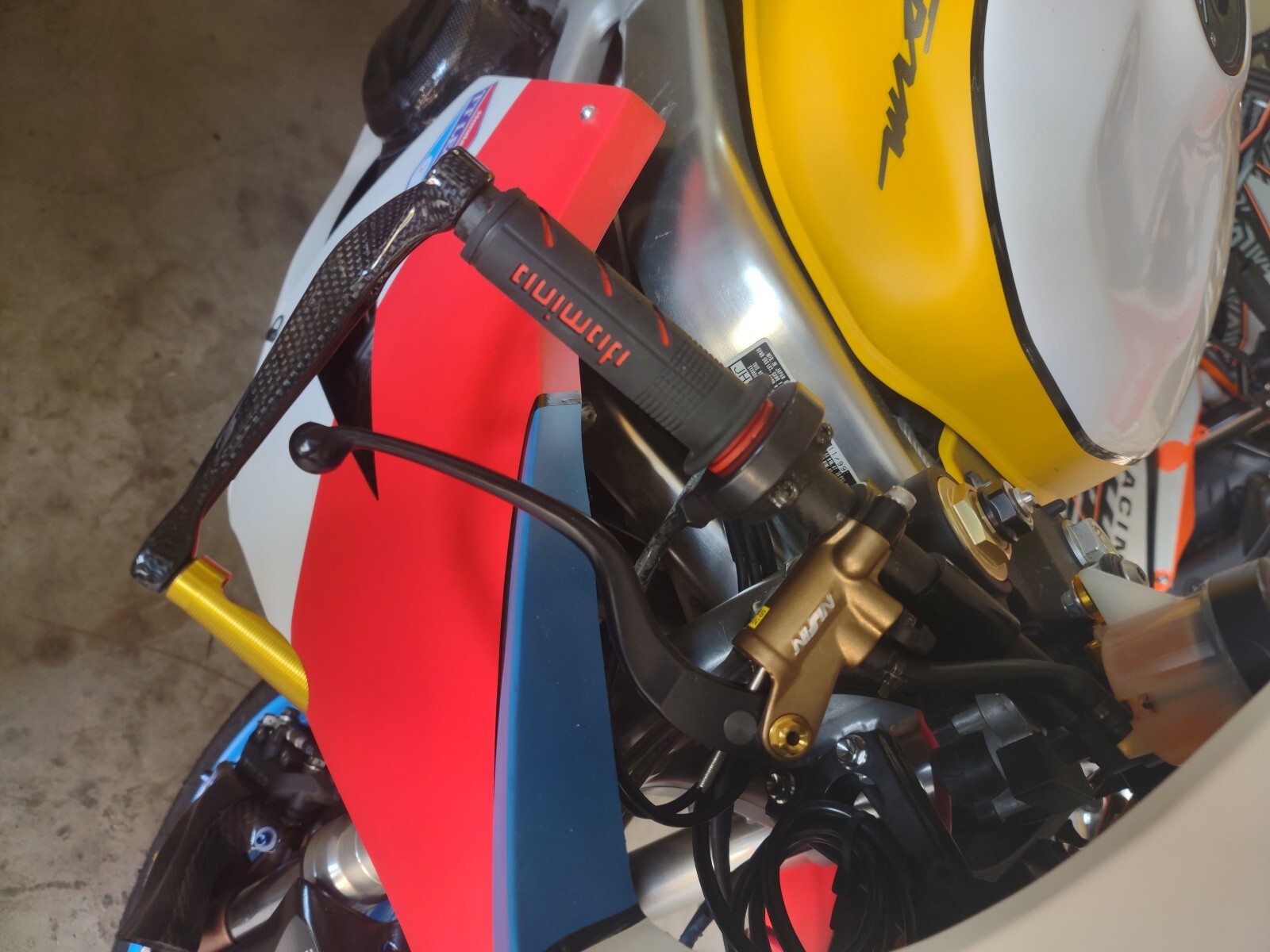 From the seller:
"…The bodywork fits so nicely, the upper and lower carefully matched right up to stock mounting points. The bike is 99% complete, just needs a minor bit of buttoning up and then taken to the track.

Also comes with a huge pile of stock parts, complete front end, alternate dual exhausts, lights, etc etc.
Title is clean, Florida title not yet reassigned to me. If you want it registerable in your state, please add $350 for paperwork fees. This 996cc v twin engine is perfect for the occasional track day warrior, and bike now qualifies for vintage series. Way cheaper for parts than a Ducati, RC51, or Aprilia, but same amazing torque band and rideability. "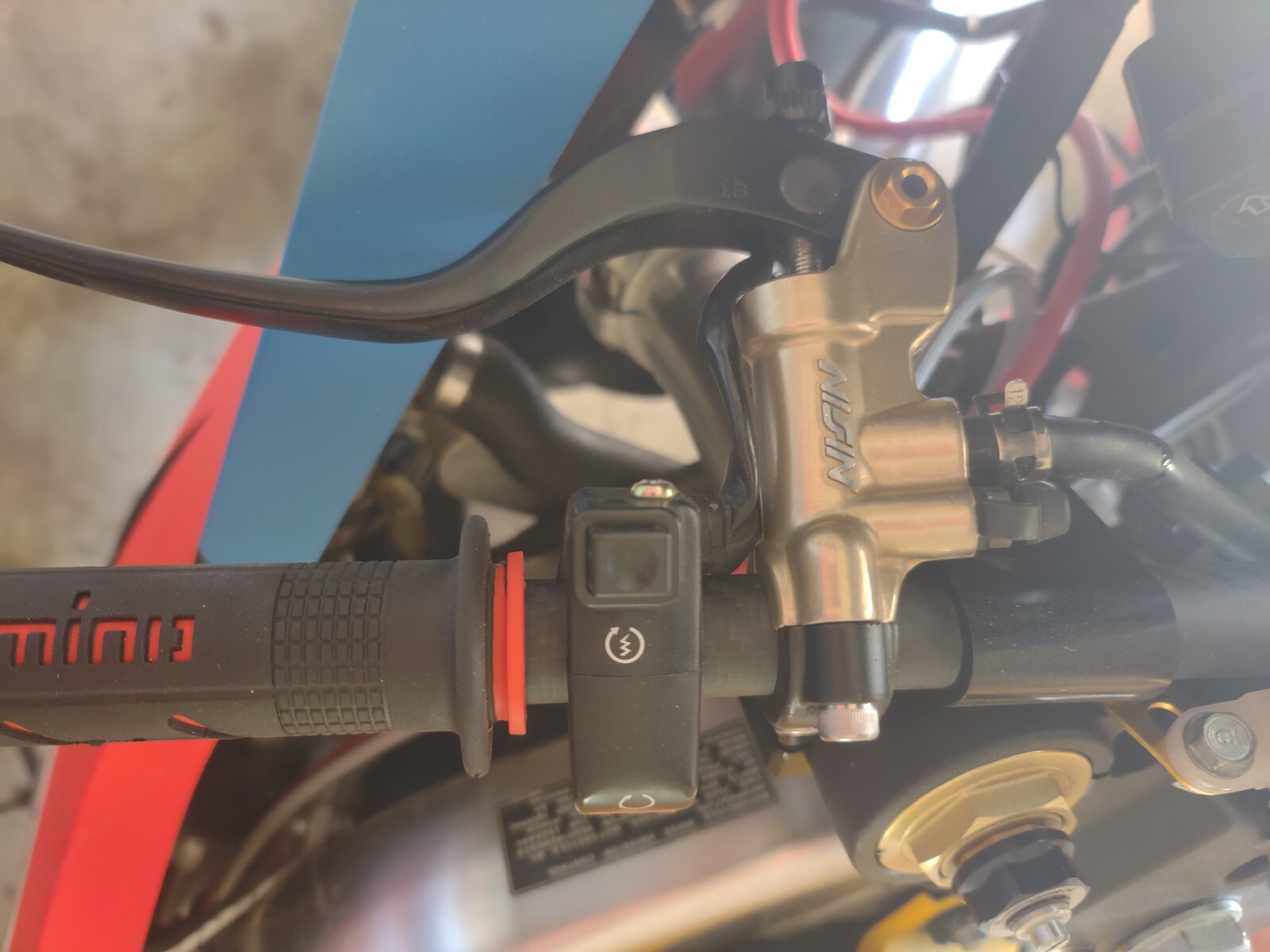 The Japanese have blessed us with a few two cylinder track bikes in the past; Think RC, TL, and SV. Furthermore the Italians have been doing it forever. The formula works. I think the question here is if the whole is really greater than the sum of it's parts? Does adding a MotoGP master cylinder really mean anything? It's certainly a conversation piece. As much as I would like to answer that for our audience, I'm broke. If only one of the readers would be so kind.
The listing has been up for two days with zero action and a starting bid of $3k. At the least check out the listing and let us know what you think in the comments about your experience with SuperHawks. Good luck!
Thanks for reading!
Norm